Chain Reaction: "The people that know the problem know the solution too"
The challenges of communicating the concept of social enterprise are universal. The latest two participants in this year's SEWF Chain Reaction series are from Ethiopia and Sweden. They share how to get the message of social enterprise across as well as discovering that they work in very similar ways with children and grassroots organisations. Plus: scroll down to find the latest entry to our Chain Reaction global playlist.
From the UK to Indonesia, Sri Lanka to South Africa, we're connecting social entrepreneurs from across the globe through a series of interviews leading up to the Social Enterprise World Forum, which will be held in Ethiopia in October.
In the first of this year's chain, we heard Mulugeta Gebru, executive director of Ethiopia's Jerusalem Children and Community Development Organisation (JeCCDO), discuss the transition from NGO to social enterprise with Amanda Kiessel of Sri Lanka's Good Market.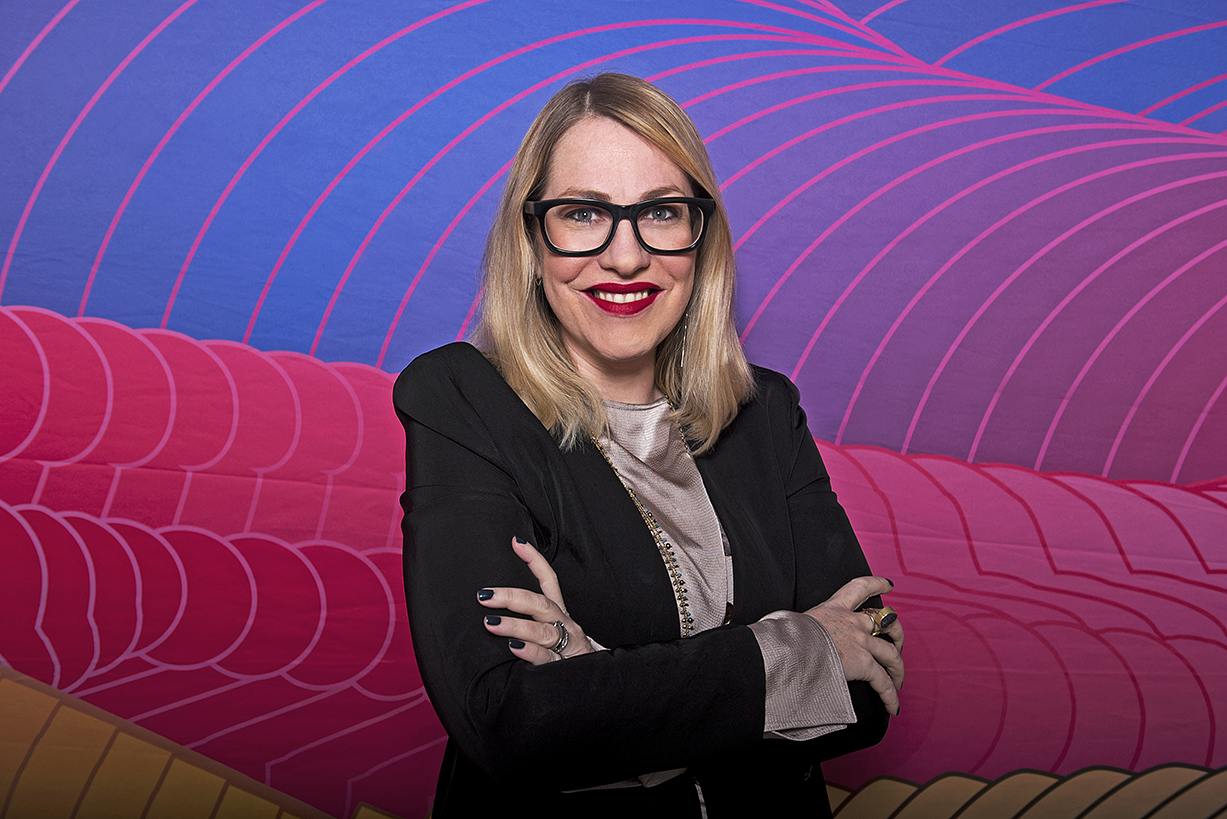 Now Mulugeta interviews Sofia Breitholtz (pictured left), CEO of social enterprise start-up accelerator Reach for Change. She is based in Stockholm, Sweden, and will be speaking at SEWF in Ethiopia this year. The global non-profit organisation focuses particularly on supporting social ventures that improve the lives of children and young people. It has been operating for ten years, has supported more than 1,000 social entrepreneurs, and now works in 18 different countries.
During their conversation, Mulugeta and Sofia quickly realised how much they had in common – from their focus on improving the livelihoods of children and young people through training and capacity building, to working with local people and grassroots organisations with a deep understanding of the social challenges they are tackling. And directly after the call, Sofia connected Mulugeta with her colleague based in Addis Ababa.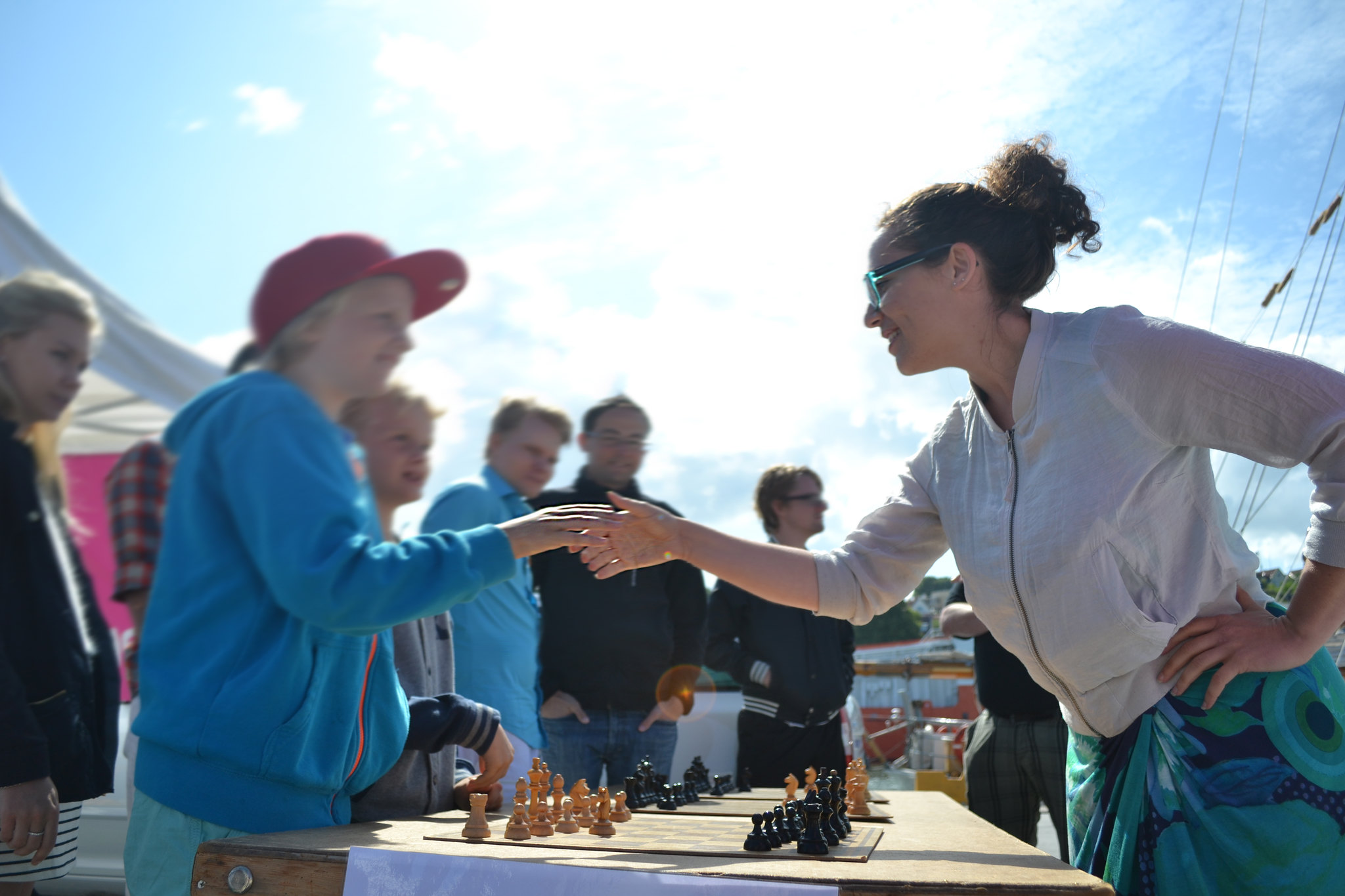 Mulugeta: I'm interested in your organisation because there are a lot of ideas and values that we share. So, where are you speaking from right now?
Sofia: I'm in Stockholm, in Sweden. That's where our headquarters are, but we have our second largest office in Addis Ababa in Ethiopia.
Mulugeta: Really? I didn't know that! That's great, I would love to connect with them. Our major target group is young people, and we do a lot to improve their livelihoods through training and capacity building, so I think there are lots of similarities between us. What impact have you achieved over the past 10 years?
Sofia: Our primary impact is being able to work with passionate social entrepreneurs, being able to see them grow and take their innovation to the next level. 91% of our alumni are still in business after they have left us. According to surveys, all alumni who responded had been out of the incubator at least one year. So we're really proud of that. What's inspiring for me is changing the lives of these young people across the world ­– that's the secondary impact.
Mulugeta: So how do you reach these children you're working with?
Sofia: They are reached through the social entrepreneurs – they are the change agents. They are the ones who have a deep understanding of the different challenges that the children are going through. An example would be supporting an Ethiopian entrepreneur who is providing reading material in Amharic or other local languages.
Mulugeta: That's almost the same as our outreach. We reach the young children through community-based organisations.
Sofia: It sounds like we have very similar approaches. It's these grassroots social entrepreneurs who have a deep understanding of the solution to the problem. Rather than us coming from outside with a solution that fits, they can develop and grow it through their deep knowledge.
It's these grassroots social entrepreneurs who have a deep understanding of the solution to the problem
Mulugeta: Yes, it's true, the people that know the problem know the solution too. How do you select the entrepreneurs that you work with?
Sofia: It depends on the market. In Ethiopia, we reach them through radio adverts, different networks, or other entrepreneurs in our portfolio will recommend people. In other markets, we sometimes headhunt organisations that we see. Generally, they tend to be very early-stage entrepreneurs.
Mulugeta: What challenges have you come across, and how did you overcome them?
Sofia: Many! We've been operating for 10 years so one of the challenges is just getting people to understand the concept of social entrepreneurship, what we mean by that, what we mean by looking for sustainable solutions that can intersect between business, civil society and grassroots organisations. That's our ambition, but it can take a while to explain this to different stakeholders.
Mulugeta: Yes, the concept of social enterprise in Ethiopia is really new. We've had a lot of challenges in getting the idea across. What has been your means of getting the message across, how did you do it?
Sofia: Through being very stubborn! We've taken a long time and brought a lot of different actors on board so that we have a true cross-sector of partnerships. We also work with storytelling and really showcase our role models. We see that if we lift up the positive stories, then they encourage other entrepreneurs out there to come forward.
We really showcase our role models...they encourage other entrepreneurs to come forward
Mulugeta: Great. So, do you have any questions for me?
Sofia: Yes, what is your greatest motivation for doing what you do?
Mulugeta: There are a lot of children in Ethiopia who are helpless and who need support – that is my whole motivation. There is a lot of need in a country where there is no social security. These children are the adults of the future.
Pioneers Post: Sofia, what was your motivation for supporting children?
Sofia: My motivation was about being able to see the change. At Reach for Change you're very close to the change because the entrepreneurs have fantastic stories about how they've been able to make a visible change in a child's life.
Header photo: A hackathon hosted by Reach for Change in Sweden with the social entrepreneurs Carolyne Ekyarisiima, founder of Tanzanian social enterprise Apps and Girls, and Noella Thindwa of Congolese Children for the Future which provides entrepreneurship training for single mothers.
The Chain Reaction playlist
We ask each Chain Reaction interviewee to choose a song to represent their country for our new Chain Reaction playlist, which will collect sounds from across the world as we continue the chain.
Sofia's choice: "Sverige" by Kent
"The song is melancholic and a bit nostalgic, but beautiful, which fits with the Swedish spirit.
"It also talks about everyone being welcome, which reflects how I would like to think that we remain as a country."
You can listen to the full Chain Reaction playlist here.