Chain reaction: "Africa is the next mecca for innovation and entrepreneurship"
When two social entrepreneurs meet, chances are they might have a few things in common – no matter where they are in the world.  This time in our Chain Reaction series, two global CEOs discuss a shared passion for the bright future of African entrepreneurship, and discover they have a surprisingly similar career history...  
From the UK to Indonesia, Sri Lanka to South Africa, we're connecting social entrepreneurs from across the globe through a series of interviews leading up to the Social Enterprise World Forum, taking place in Ethiopia in October.
Last time, the CEO of Sweden-based social enterprise accelerator Reach for Change, Sofia Breitholtz, was in the interview hot seat, where she spoke about the challenges behind helping people understand the concept of social entrepreneurship. 
Now, she interviews Michal Luptak, co-founder and managing director of South Africa's Dlala Nje. Meaning "just play" in the isiZulu language, the social enterprise started life as a space for children living in Johannesburg's Ponte City – a housing complex which was deserted by many in the 1990s due to gang violence – to play safely. It has since grown to become a thriving centre offering learning and social opportunities for young people in the community – and is now funded by revenue created from guided tours they sell of their building and its surrounding areas. 
This time, the social enterprise leaders kicked off by talking about one of Pioneers Post's favourite topics: holidays. Sofia told us that she was joining the call from a house in the picturesque Italian mountains where she was on annual leave with her family, while Michal excitedly announced that he was soon off on a road trip around France.
As the interview went on, Sofia and Michal discovered they had more in common than just a love of getting away…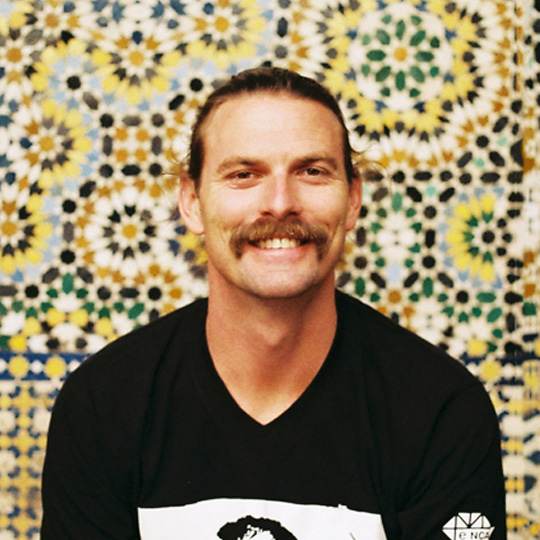 Michal Luptak
Sofia: So how did Dlala Nje start?
Michal: It didn't happen in the traditional format: there was never an opportunity that was exploited, a need that was identified. I just moved to live in a building in Johannesburg called Ponte City that really represents the decay of Johannesburg. It was going through a revival but a lot of people refused to believe it. When I moved into the building I realised there were loads of kids who lived there that were very apprehensive about playing outside on the streets that surrounded them.
So we started by running an arcade for those children, which was coin operated. It was only meant to be on the side of our jobs. At the time I was working for Ernst and Young (EY) and my business partner was a journalist at South Africa's Mail & Guardian. 
Moving from EY was one of the best decisions I ever made
Sofia: I was also working for EY for a long time before moving into this sector! So for you, what are the differences that you see now working for something that is more about social impact than profit?
Michal: It all boils down to purpose. Being involved in something that leaves a small legacy is a really cool way of working – or at least passing time in life. 
Moving from EY was one of the best decisions I have ever made, because structures were very rigid and there was no room for creativity there.
But I also benefited a lot from it. I work with a lot of big businesses in Johannesburg and around the world, and having worked in the corporate industry has helped me to continue working with these kinds of clients, because there are certain tactics that you need.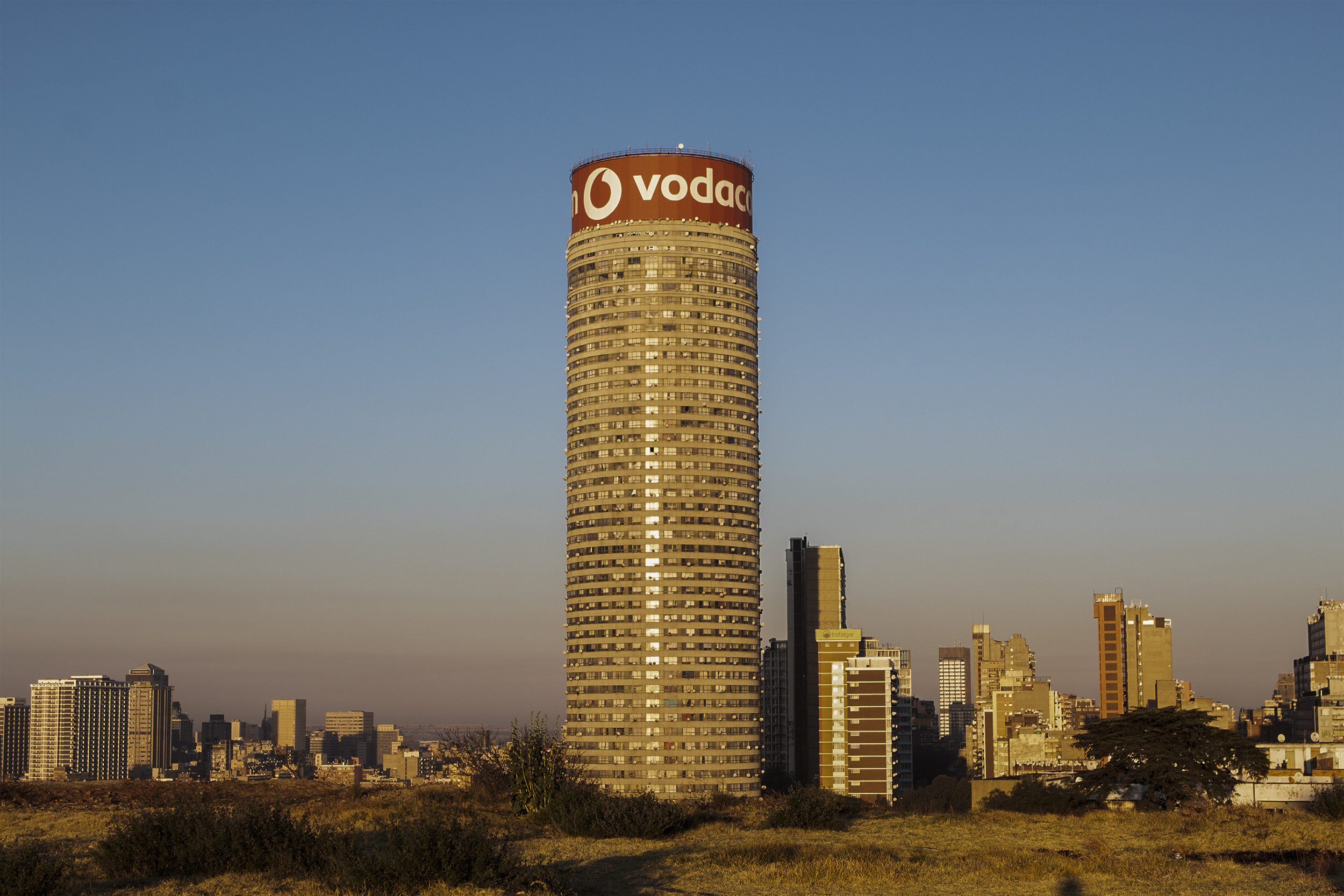 Ponte City, Johannesburg
Sofia: Have you found any challenges with being a social entrepreneur? 
Michal: We don't have any reliance on outside funding. Our model is that we curate experiences in these areas and with the money from that, we are able to run our youth centre.
So I suppose one of the biggest challenges is to know what to focus my energy on. We have a for-profit and a foundation, and people ask: how can you be focusing so much on your foundation when you don't make any profit? But for me, if we're investing in our community people are more likely to invest with us – because we're investing in our community.
On the other hand, we know that if you start investing in the for-profit company you can make more revenue for your foundation to do more things. So knowing where to put my energy and time is always a challenge.
Sofia: It's something I recognise with some of our social entrepreneurs. It's a chicken and an egg situation: profit or purpose… which one comes first? So, what are you currently working on?
It's a chicken and an egg situation: profit or purpose… which one comes first?
Michal: I'm actually now stepping down from my position as CEO at Dlala and handing over to my co-founder Nickolaus Bauer, because I will be getting involved in executive education. 
I'll be working with the top business schools around the world on how we can develop more experiential learning in schools – i.e., how to take learning out of the classroom and into communities where we're able to drive more of an impact.
I've gone from chartered accountant to tour guide, and now I'm changing again to become a teacher. I'm the dude that did some interesting stuff in our city that people want to learn from.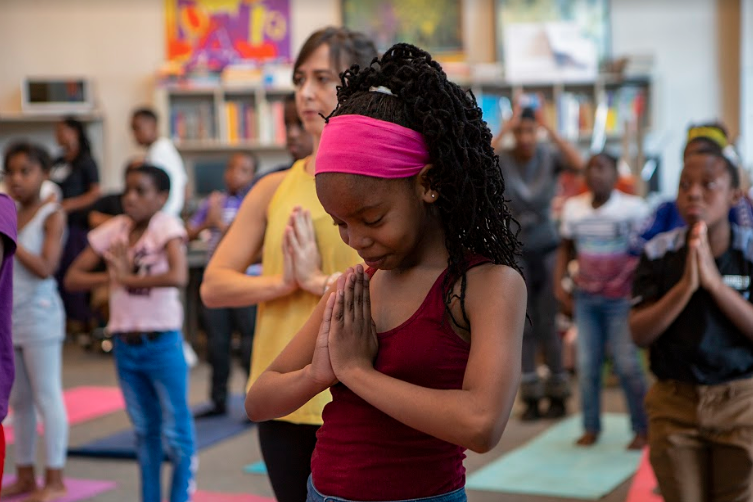 A yoga class taking place at Dlala Nje
Pioneers Post: Are you both excited that the SEWF will be happening in Ethiopia this year?
Sofia: I'm super excited. We've been working for the past five years in Ethiopia, and the sector has moved so fast there. It's been a leap frog, which is something I see happening a lot with progress in Africa. 
Michal: I'll echo Sofia's sentiments. These African cities are beautiful places for new young leaders to learn. 
Because of its inherent complexities, and because there's an emerging market, Africa is starting to trade with itself, which is a beautiful thing. It's the next mecca for innovation and entrepreneurship: there aren't many options in Africa besides working for yourself and making ends meet that way. We have a term for it here in South Africa, "the fourth industrial revolution".
Sofia: That's a good summary!
Michal and Sofia will both be speaking at this year's Social Enterprise World Forum. For more information about this year's speakers and to buy your ticket, head to www.sewf.org.
Header photo: the view from inside Ponte City. Photo credits for Ponte City images: Twiza_photography.
The Chain Reaction playlist
We ask each Chain Reaction interviewee to choose a song to represent their country for our new Chain Reaction playlist, which will collect sounds from across the world as we continue the chain.
Michal's choice: "Magesh" by TKZee
"These guys are super heavyweights in arts and culture in our country. They originated our own genre of music from a township in our city called Soweto, and this song comes from one of their albums in the 1990s called Halloween. 
"This group influenced the melting pot of culture that South Africa has outside of the oppression, social injustice and racial divides that make up our history. And they ended up performing all over the world."
You can listen to the full Chain Reaction playlist here.