Chain Reaction: "When we talk about waste, it's already too late"
Taking positive actions towards becoming more environmentally responsible is a universal task. The next two participants in this year's SEWF Chain Reaction series discuss making DIY accessible to all and how the language we use could help to reduce our consumption habits
From the UK to Indonesia, Sri Lanka to South Africa, we're connecting social entrepreneurs from across the globe through a series of interviews leading up to the Social Enterprise World Forum, taking place in Ethiopia in October.
Last time, Michal Luptak, co-founder and managing director of a thriving centre offering learning and social opportunities for young people in South Africa, discussed the bright future of African entrepreneurship and changing career to a focus on social impact.
Now, he speaks for the first time to Sabrina Chakori (pictured below), founder of Brisbane Tool Library, a social enterprise that allows its members to borrow tools and other equipment, from hand and power tools, to camping equipment, to sports gear. 
Sabrina is committed to creating systemic change that will help to build a new ecologically sustainable economy, and founded the 'library of things' in Queensland, Australia, in 2017. The aim of her organisation is to reduce household consumption, based on a circular economy model: users of Brisbane Tool Library pay an annual membership fee which allows them to borrow as many items as they need throughout the year, from an inventory of more than 1,000 items.
After realising that Michal is holidaying close to where Sabrina grew up, the pair move onto more weighty topics including how people – no matter what continent – can take positive actions to becoming more responsible towards the environment, and how the words we use could help to reduce our consumption.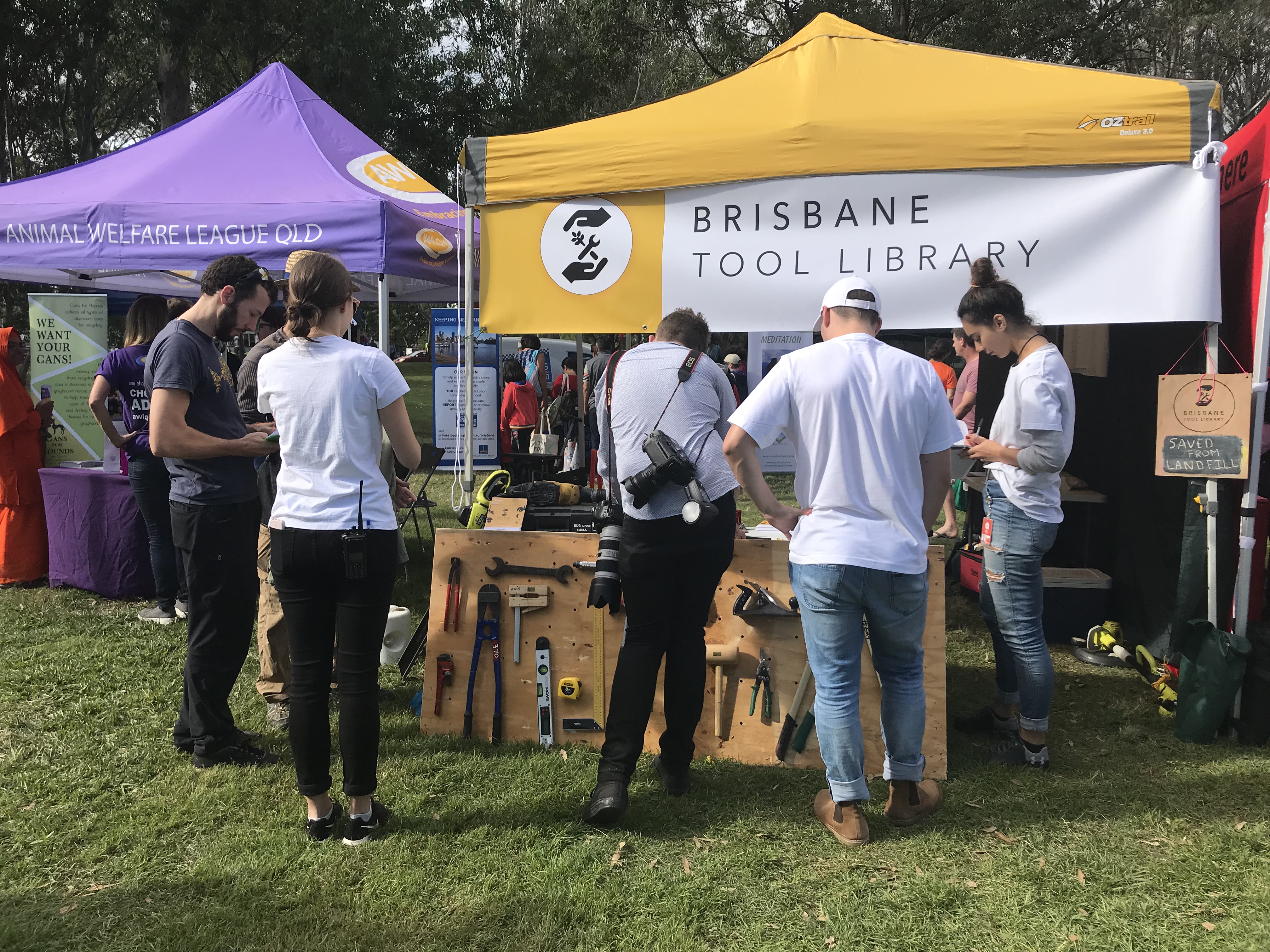 Michal: I listened to your TEDx Talk yesterday Sabrina – I was impressed! Maybe you could give me a little introduction about yourself?
Sabrina: Well, I've been an activist since I was around 13 years old but couldn't decide which social or environmental cause I wanted to focus on... I wanted to tackle them all! I'm originally from Switzerland and moved to Australia four and a half years ago when I came here to do an MSc in Environmental Economics. I struggled to find a job for around two years – I didn't want to work for big companies, I didn't want to compromise my values. That pushed me to start Brisbane Tool Library.
Michal: What made you want to move to Australia? 
Sabrina: I wanted to improve my English and had always wanted to move to Australia, but didn't want to come for a short trip. So I thought 'let's join all these things I want to do together and go there to do a masters'. I thought about England but excluded it because of the weather!
Michal: Fantastic! Your Tool Library is really interesting. In Johannesburg we have places you can hire big tools like jackhammers but nothing on a smaller scale. How different is your organisation to a traditional place you'd hire tools for domestic or commercial use?
We call them 'users', rather than 'consumers' to change that consumption-addiction pattern in the words that we use
Sabrina: There are three differences. We say 'borrowing' and not 'renting' - sometimes renting is more commercial whereas we aim at everyday use. The second thing is that people become members and we call them 'users', rather than 'consumers' to change that consumption-addiction pattern in the words that we use. Our membership is annual so it doesn't matter how many times you borrow, and you can borrow as much as you need. And the third difference is that everything we have – except for four items – has been rescued from landfill or donated by the community. This is creating collaborative consumption, maximising the use of already-existing items. 
And we actually found three jackhammers in landfill!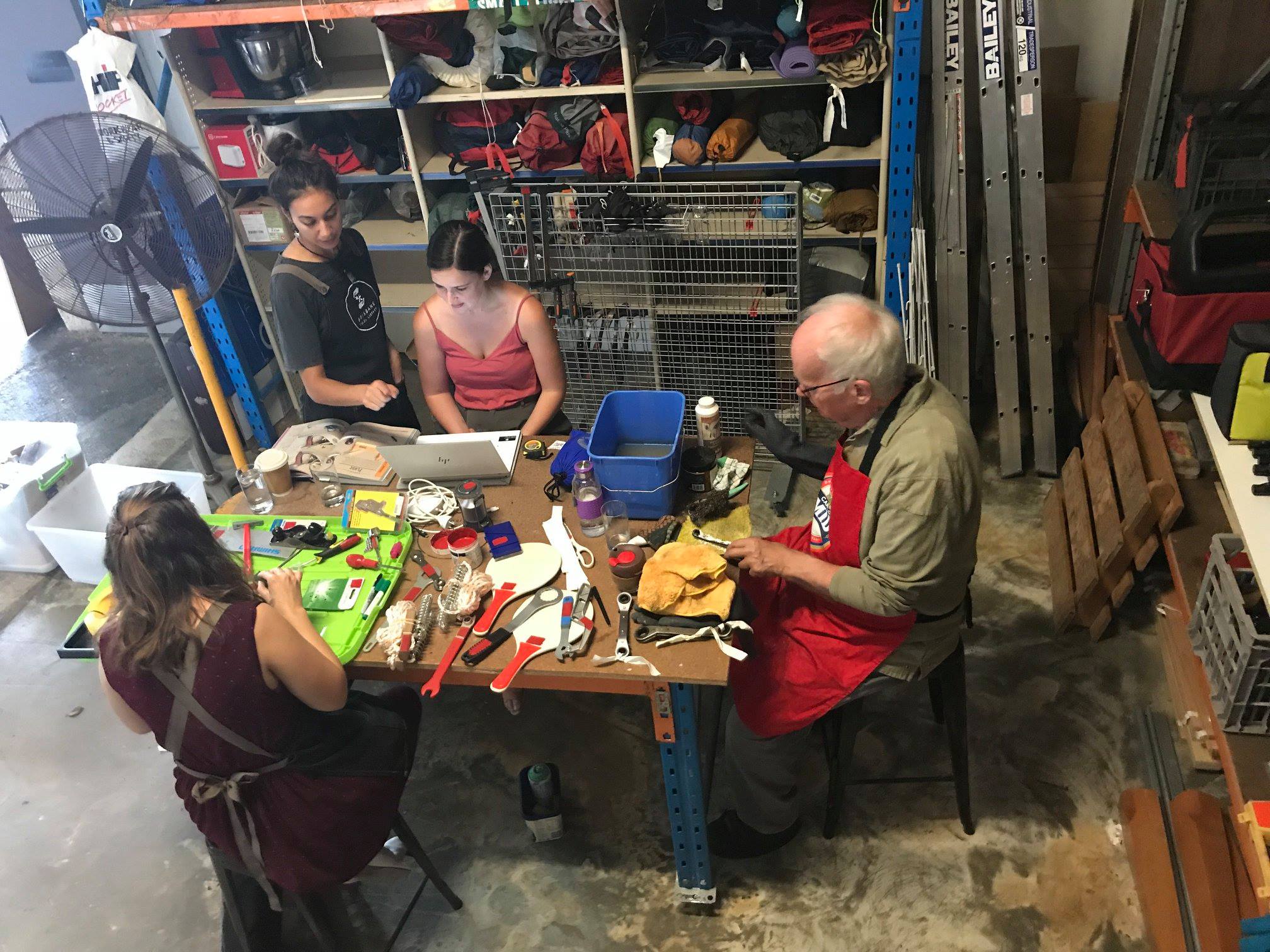 Michal: That's fantastic! Just as a bit of a side question – and a personal question – how good at DIY are you?
Sabrina: I am the worst in the entire project! Not only am I not skilled practically but because English is my third language, when we started I wasn't even able to name 10 items that we had! 
But this is interesting. We realised there was a gap – we had all these resources available, but people who were non-skilled. We started inviting people in for workshops like introduction to power tools, recycled timber, or bike repairs, so that we would skill people so that they can access our resources. The majority of people in the workshops were women. People kept asking me why I thought women were so interested and I realised, why not?! Just because we've been excluded for centuries, doesn't mean we haven't been interested. So it's also about accessing and empowering women.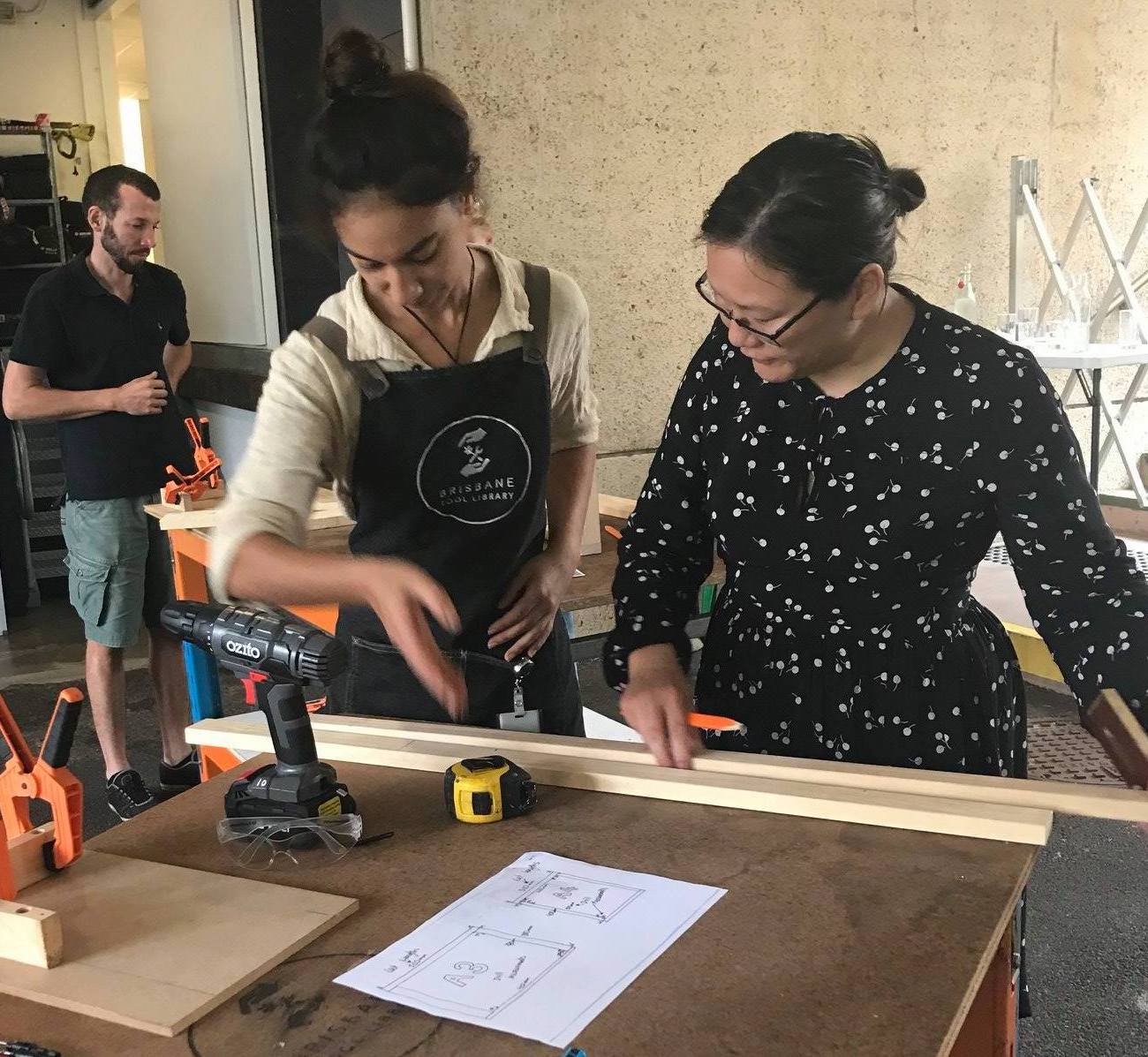 Michal: That's really interesting. Today in South Africa it's actually National Women's Day. I also believe that women have been excluded for centuries, so from my country to you, a very happy Women's Day! 
So we've spoken about landfills and how things end up in the trash, or river and oceans. I wanted to ask, what do you do when you see someone littering? 
Sabrina: This is my two cents: action is the only option. When I'm out with friends if people leave something out, I just take it with me. There is a lot of talk about waste, unmanaged or managed, recycling or pollution. When we talk about this kind of waste, it's already too late. We avoid asking 'why are we consuming in the first place?' With the Brisbane Tool Library, we are trying to open up the conversation around consumerism and transitioning to something different.
Just because women have been excluded for centuries, doesn't mean we haven't been interested
Michal: And for people reading this, if they are conscious about this idea of consumption, what actions would you suggest to anyone who would like to be more responsible towards the environment?
Sabrina: I think that the first action should be about rethinking. Rethinking the 'why'. Thinking, 'do I really need it?' From food to clothing, do we really need it? I stopped buying clothes a while ago and buy secondhand or swap them with friends. These small steps lead naturally to thinking about what else you can do.  
Michal: I think we've covered quite a bit, and it's been an absolute pleasure!
The Chain Reaction playlist
We ask each Chain Reaction interviewee to choose a song to represent their country for our new Chain Reaction playlist, which will collect sounds from across the world as we continue the chain.
Sabrina's choice: Treaty of Yothu Yindi (an Aboriginal band)
"If we want to build a prosperous present and future, we need to understand and acknowledge the past. Denying and ignoring past and present issues will block us from a socially and environmentally sustainable future. As a migrant in Australia, I therefore wanted to give a tribute to the Aboriginal people and their land, in which I live in today. It's the minimum I could do. Moreover, I firmly believe that a "new" sustainable economy, should be rooted in tradition and culture of indigenous people across the world. Their communities always lived in a regenerative way." 
You can listen to the full Chain Reaction playlist here.