Handmade in Brazil: Rede Asta's transformation of artisans into entrepreneurs
When two childhood friends reunite, they discover a shared passion to support other women. DICE Young Storymaker Maria Eduarda Lannes reports on why high-flyers Rachel Schettino and Alice Freitas abandoned their promising international careers and returned to Brazil to develop a social enterprise that has become a trailblazer in the circular economy.

In 2004, Rachel Schettino was a top executive in an international trade company in Switzerland. At only 27 years of age, she had a healthy bank balance that allowed her to regularly fly home to Brazil, but these visits left her increasingly haunted by the injustice and poverty that greeted her on arrival.
Meanwhile, her childhood friend Alice Freitas had just abandoned a promising career with a multinational in Brazil and sold off all her workwear to fund a trip to Bangladesh, India and Vietnam, on a quest to meet with social businesses that empower women. 
At just the right moment, the two women reunited and discovered they had a similar goal: to develop a project that gave opportunities to other women. As Schettino said to herself, "I want to sell something that I believe in, that helps the environment and other people. I don't want to sell so that only one person gets really rich."
So in 2005 they set up a social enterprise based in the state of Rio de Janeiro called Rede Asta which turns mostly female artisans into entrepreneurs and transforms waste into upcycled products for sale.  
They visited artisan fairs where upcycled products were sold as well as cooperatives turning out goods from recycled newsprint (below). Soon, they realised where they could have the most impact.
"We noticed that our main expertise wasn't in forming new [artisan] groups, but looking for formed groups and improving their design. We wanted to bring artisanal products that would be accepted by the market and raise the level of artisan work," says Schettino. They also decided that focusing solely on products made from newsprint would not do and expanded Rede Asta's scope to goods made from plastic bottles, leftover fishing nets and other materials, always aiming to reuse resources and offer well designed products.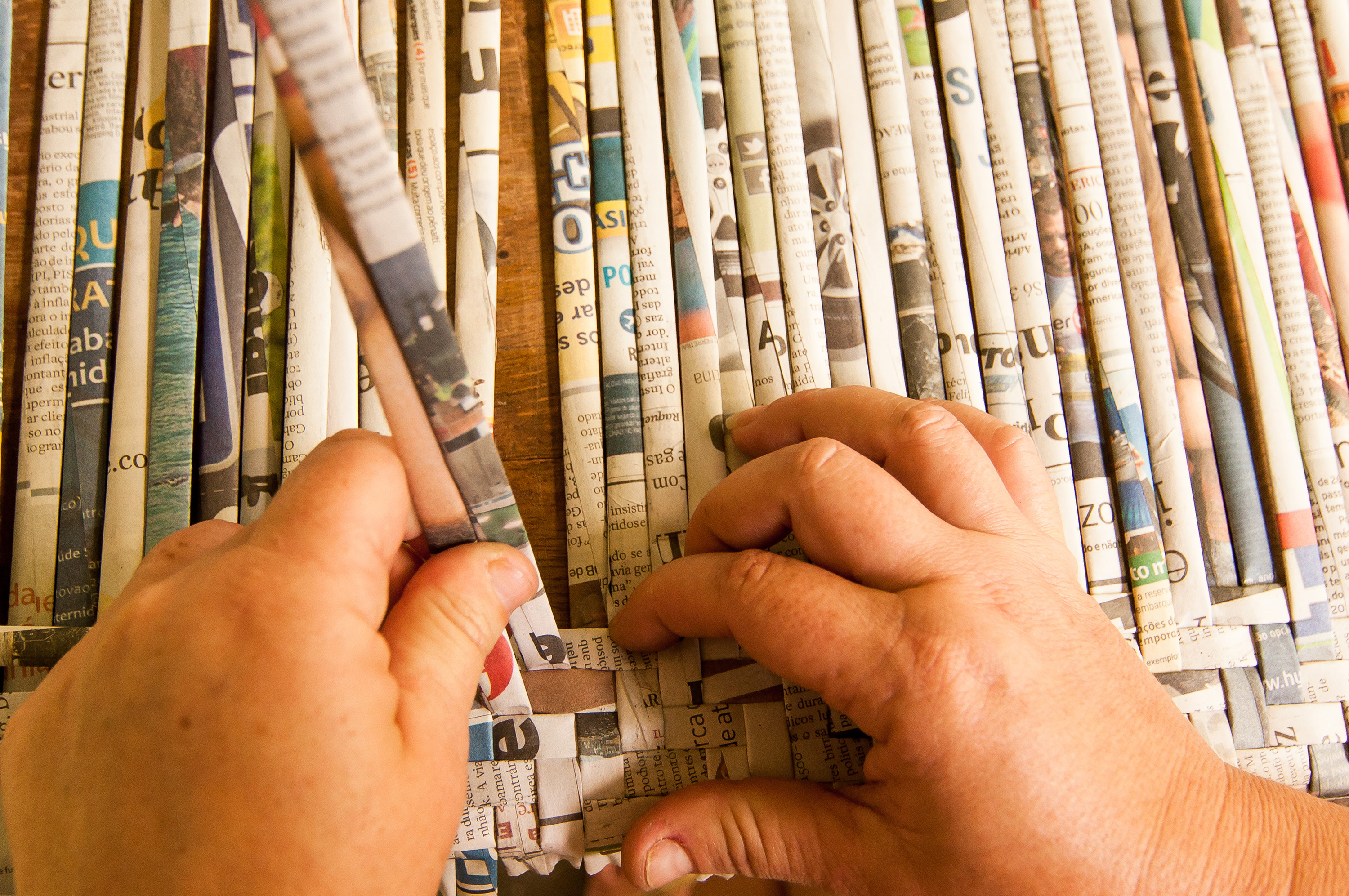 Today Rede Asta empowers women artisans and helps them grow their small businesses, especially in periferias ("poor suburbs") and smaller towns, by offering training, forming production networks and linking them with consumers. It connects groups of artisans from across Brazil to develop creative waste reuse solutions and operates an online platform where these artisans can directly sell their upcycled products. The finished goods include handbags, stationery, backpacks, baskets and wallets.  
According to Rede Asta's 2018 impact report, today, after 13 years, their network comprises 110 artisan groups and they have supported more than 1,500 artisan women who have repurposed tonnes of waste that would otherwise have gone to landfill. In 2018 alone, the reports states, Rede Asta artisans reused 981 kg of waste. 
We tell a product's story, be it made from reused newspaper, fabric, or crochet, and the story of the woman who created it
Angela Maria Krugel dos Santos was the first artisan to work with Rede Asta, making the upcycled newspaper products that first attracted Schettino and Freitas. After collaborating with Rede Asta for six years, she was invited to join the social enterprise, and today works on project development and sales in their showroom. "At Asta, we tell a product's story, be it made from reused newspaper, fabric, or crochet, and the story of the woman who created it," she says. "Clients come here to buy a story that will spread as the product goes from hand to hand."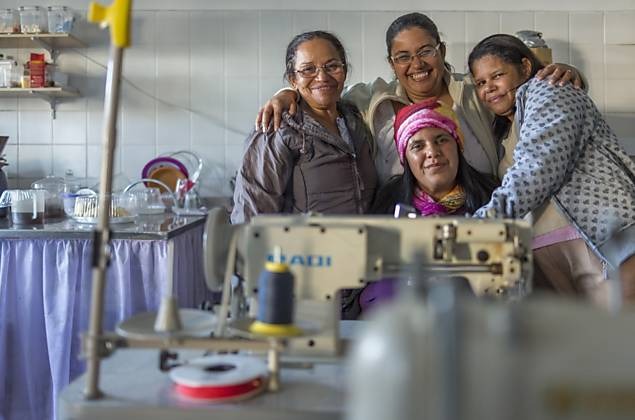 One of the creative groups they support is the Charlotte group, a collective of seamstresses (right) in the state of São Paulo who repurpose advertising banners. Djenane Martins, one of the group's four co-founders, used to be extremely obese, which left her out of the job market, as many potential employers assumed poor health would prevent her from holding regular working hours. Inspired by her sister, Djenane began taking sewing classes and taking on small jobs. In 2009, she founded Charlotte, and her life changed completely.
"Before, my occupation was to watch television. Now, I've empowered myself as a woman. I know financial management, I know how to sell," she says. Today, Charlotte seamstresses make more than 30 different types of products, including pencil cases, travel bags and toiletry cases. 
Rede Asta provides training through their School of Artisans. Initially, this was delivered in classrooms but now the training is video-based and is supported through online mentors or facilitators. The content focuses on topics such as managing income flow, innovating production, developing new markets, navigating regulations – and is designed to make the female artisans autonomous and connect with buyers. And since the content is free, it is accessible to all Brazilians. 
Reaching out to 10m artisans
In testing various sales models, Rede Asta's management noticed that they had inadvertently created a kind of dependency among some of their artisans, who would only sell via Rede Asta channels. They concluded that only helping the artisans with their design and sales skills was not enough, so they created what has become one of their biggest successes, the Asta Platform (below), an online tool that aims to provide 10 million Brazilian artisans with training and support tools and connect them with buyers.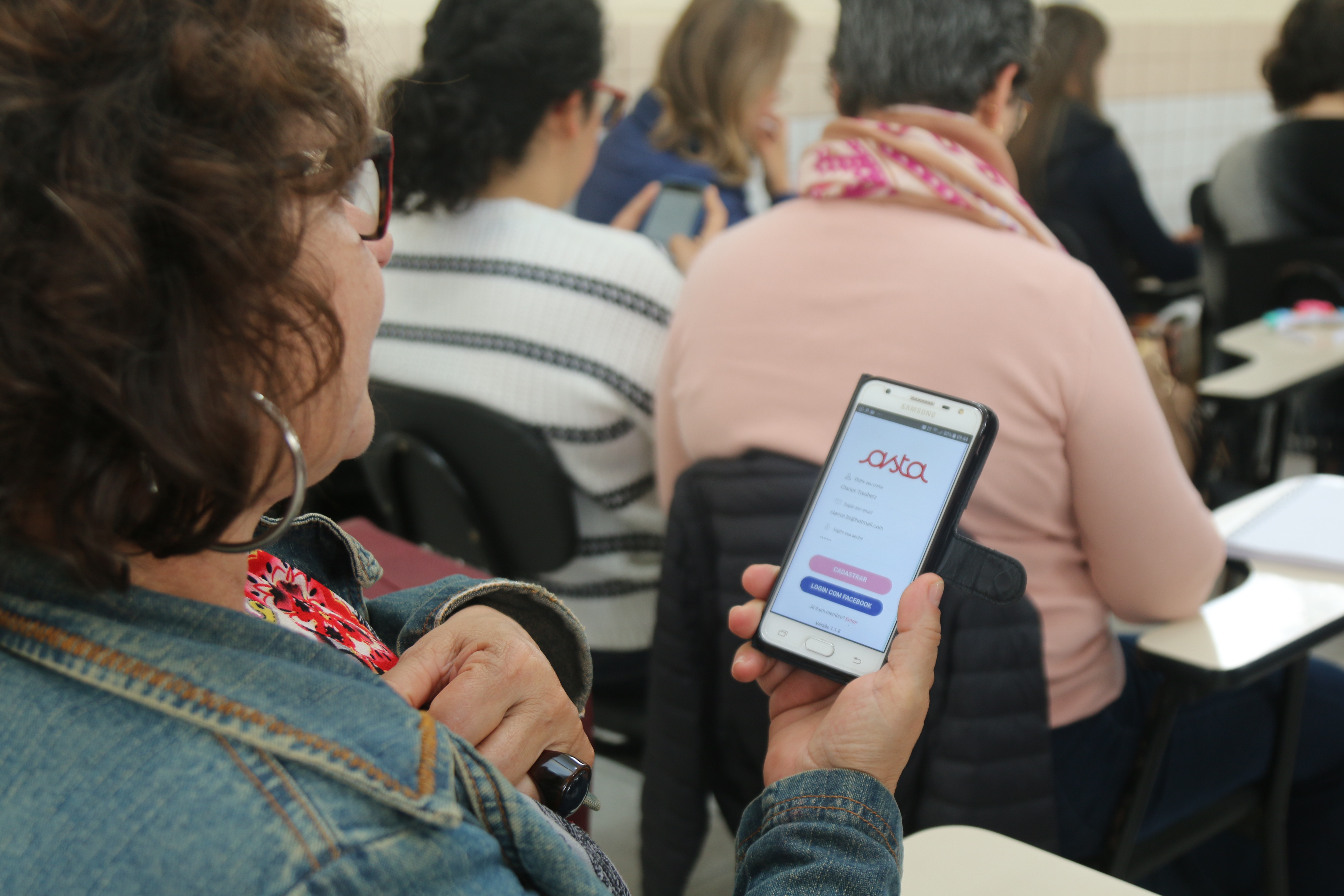 In 2018, the yearly income of each Rede Asta artisan averaged R$308,520 (around £80). Rede Asta sees itself as providing supplementary income for its artisans and wants to serve as an accelerator rather than as an exclusive sales channel. So the platform has indicators that show that women who have completed the training are able to enter the market alone and become entrepreneurs. As Rede Asta sees it, becoming more independent elevates the artisans' self-esteem and income.
The online platform also includes the Asta Market, which supports buyers of craft products and services to source directly from producers. This builds the artisans' sales and, by bypassing middlemen, ensures they pocket a higher proportion of each sale. 
The impact Rede Asta delivers extends beyond creating economic opportunity and reducing waste. As Schettino told Huffpost Brasil in 2018: "The women see proof that they are indeed capable and this motivates them to do other things, rescue their culture and value their origins. This also affects their children: they see an empowered mother and begin to believe that it is worth investing in other types of jobs." 
Rede Asta has attracted corporate support, with organisations such as the British Council, Coca Cola Collective and Chevron Brazil sponsoring Rede Asta courses.
Yet Schettino notes that finding the right funding mix is the biggest challenge facing female social entrepreneurs. "Though many social projects find a way to become sustainable in Brazil, a philanthropic culture here is practically non-existent," she says. Social enterprises such as Asta must depend on private financing initiatives by companies, such as donations and investments.
The women see proof that they are indeed capable and this motivates them to do other things, rescue their culture and value their origins
"We pay taxes like any other business, so that is also a challenge, and achieving a surplus when you are an impact business operating at the bottom of the wealth pyramid is really hard," she says. Schettino believes that wealthy companies should be obligated to make CSR donations and that governments should work with social enterprises. "The work that social entrepreneurs do should be the government's mission, not only done by inspired individuals," she says.
Despite the challenges, the founders find inspiration in the artisans they have reached. "When we talk about impact, there are aspects you cannot measure with numbers. We rescue self-esteem, our artisans look up to each other and create networks. It all changes the way these women live; it gives them purpose."
Header photo: Members of the Rede Asta artisans' group
The DICE Young Storymakers programme is a joint initiative of Pioneers Post and the British Council. Fourteen young journalists from six countries have been selected and will be reporting on social and creative enterprise in the coming months.