Ladies who lunch: "Makeup helps people to open up about how they feel"
Do you spend a lot of time fretting about how you look? So do a worrying amount of young people today – says this week's 'Ladies who Lunch' interviewee, Teresa Reynolds. We discover how her social enterprise has been using makeup and beauty training as a tool to open up conversations around body image and self-esteem for people aged 11-30 for the past six years…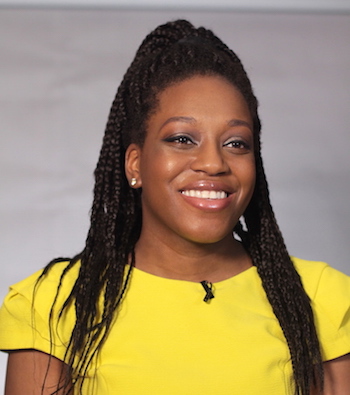 Teresa Reynolds doesn't want young people today to grow up feeling the same way she did. The social entrepreneur – who was one of just 12 women spotlighted on 2018's NatWest Women in Social Enterprise top 100 (WISE100) list – spent years struggling with her self-esteem when she was growing up in west London, and during that time experienced bullying in secondary school.
When she went on to volunteer for youth holiday camps years later, Teresa realised things hadn't changed. "I saw so many young people with low self-esteem, constantly talking about their looks. And I remembered how it felt for me and others, and I thought 'this feeling hasn't changed, it is still here'." 
After completing an undergraduate degree in Business Administration, Teresa trained both as a youth worker and a makeup artist. "I love makeup," says Teresa. "I love experimenting with textures and finding ways to make skin glow – and I love how it can help people feel great about themselves."
She knew she wanted to dedicate her career to empowering young people going through the same struggles that she had – but­­ her "big shift" came when she decided to combine this with her beauty training. "I thought: why not talk about confidence, self-esteem and beauty all at the same time? Makeup opens a conversation. It's a great way to get people talking about how they feel about themselves in a really safe and comfortable space."
I remembered how it felt growing up, and I thought 'this feeling hasn't changed, it's still here'
So, she put together workshops which would train participants aged 11-30 in beauty skills while opening up dialogue around self-image and mental health. The idea became Incredible Brilliant Youth (IBY), a social enterprise which started life as one makeup training session in Brixton in 2012, and has gone on to support over 2,000 young people across London, Kent, Essex and Bristol through training, workshops and events on beauty, self-esteem, body image, education and employment. Since November 2017, IBY has also run a 'Get Started with Makeup' programme with The Prince's Trust, which has so far trained more than 70 16-25 year olds.
Although IBY has received funding from PricewaterhouseCoopers (PWC), The Mercers' Company and The Funding Network, it is now completely sustainable through income created from workshop and course sales and event ticket sales. Generally, attendees are referred by their social worker or college – and the workshops and courses are not paid for by the participants themselves, but by organisations who hire IBY's services for them, which have included The Prince's Trust.
Teresa and I meet over a lunchtime video call, and she's tucking into a healthy plate of tuna steak and red peppers from her home in Ealing, west London (which also happens to be where I grew up!). She tells me she is trying to focus on looking after herself – something she has forgotten to do in the past. "You can really get burnt out and it's important to remember to be mindful about things like eating, drinking water, and taking care of yourself. Whether you're working for profit or for service, it's important to put that at the forefront of what you are doing."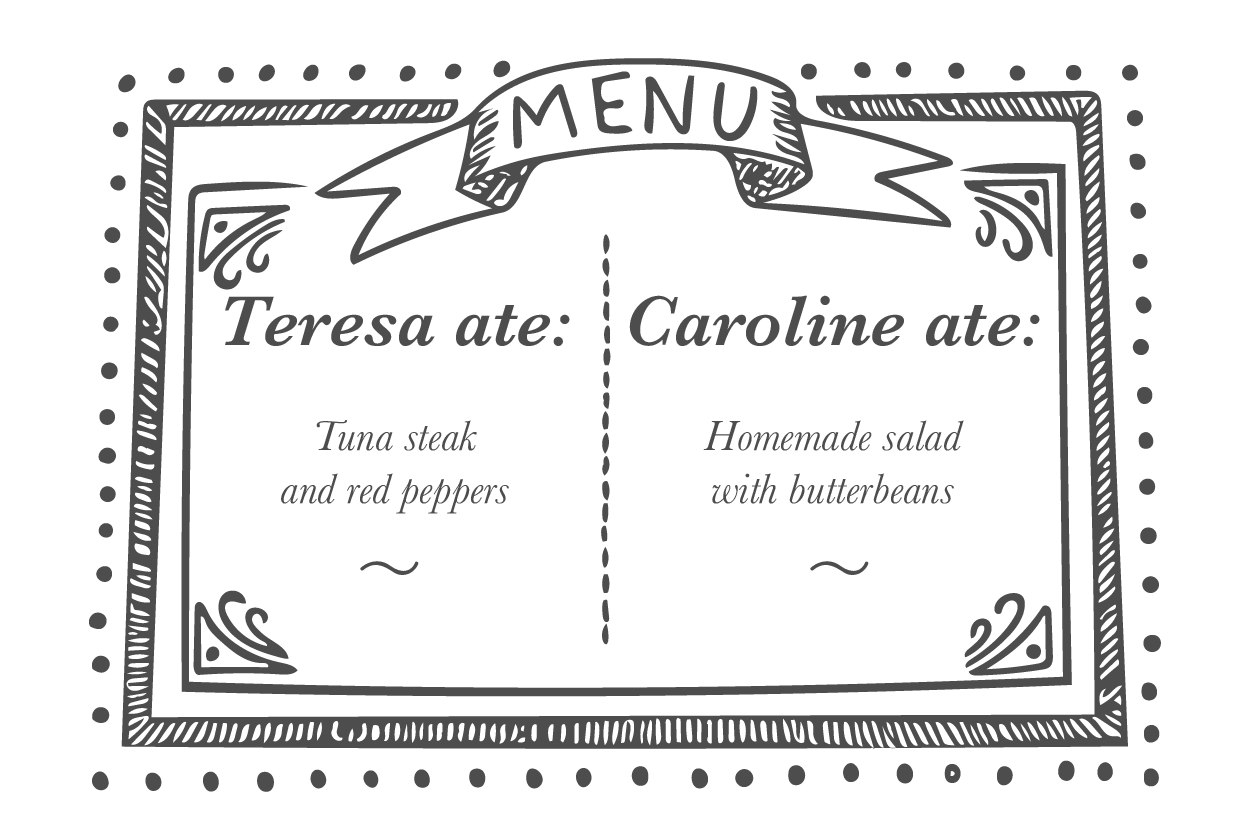 One of her proudest achievements to date has been seeing one programme attendee – a young woman who had grown up in a care background and was living in supported housing – complete a full day's training on an IBY makeup programme in Bristol. "She hadn't done a whole day of education or training in five years. The first day, she didn't make it in, the second day, she managed a couple of hours. And then the third day she was one of the first in, and she finished the whole day. And we were all so happy."
If you're working with young people then why would you not have them inform your work?
A youth board made up of six people aged 16-25 meets once a month to guide the running of IBY. "If you're working with young people then why would you not have them inform your work? You can't go into the field and just make guesses about what they need." Teresa herself was on a youth board for London Youth (a charity supporting the UK capital's young people) when she was 25 – "­­And that inspired me," she says. "­­I think it's strange that there are so many youth support organisations that don't have one." As well as discussing how IBY can tackle issues young people are facing today, its board members also receive training on issues including public speaking, managing personal finances and mental health. 
Seeing the achievements of members of the youth board has been "mind-blowing" for Teresa. "Being able to watch somebody going from not confident in themselves to seeing them fly is such an honour to me." One member – Tene Edwards – last year self-published a book of poetry, Walk With Wings, which was picked up by a publisher with more than 30 million followers on Instagram – at the same time as running her own social action project which was being funded by PWC and the Funding Network. "Tene said I was one of the first people to believe in her and tell her she could do it. And I couldn't understand why anyone wouldn't believe in her, I was like, 'This is great!'"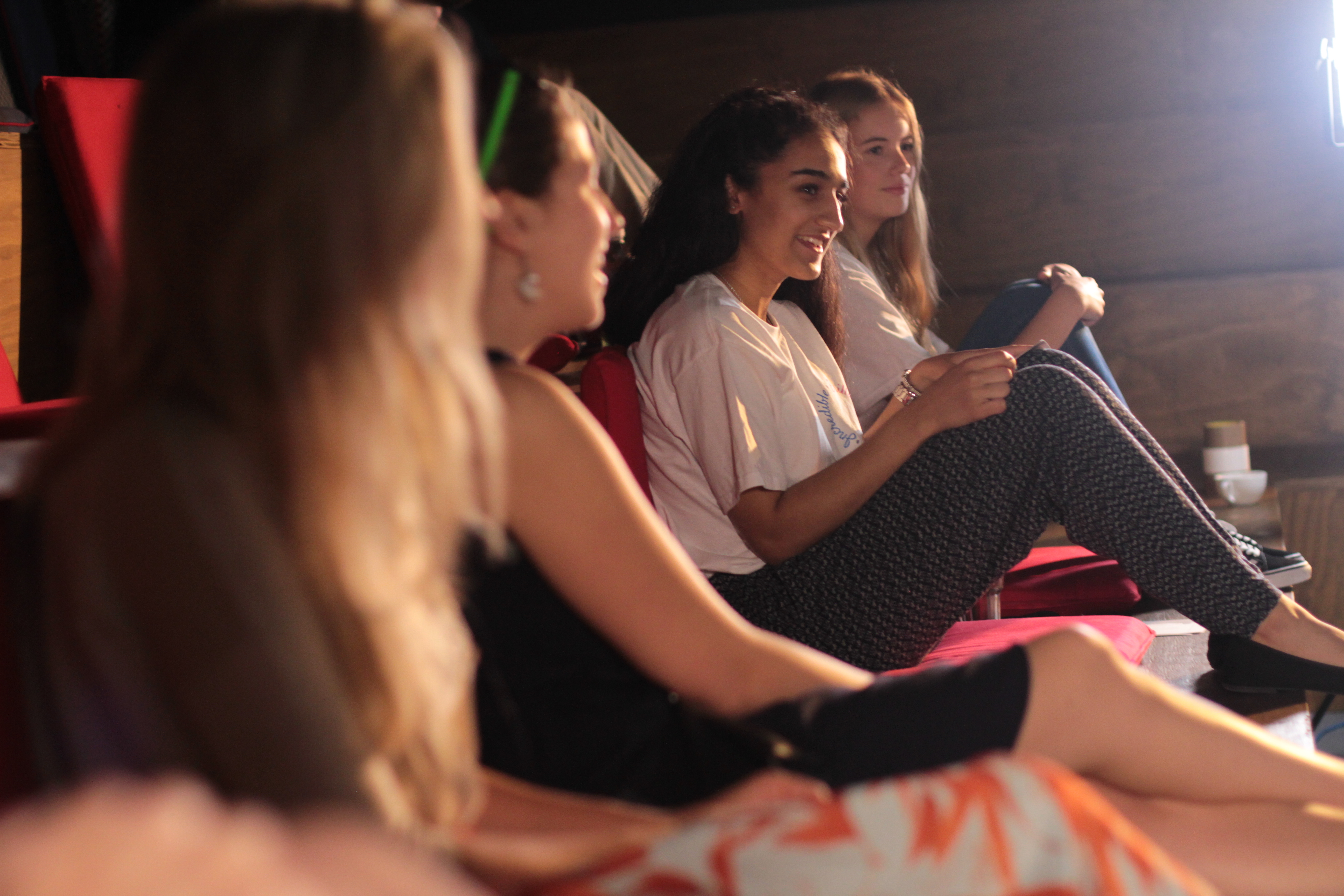 Attendees at an IBY event about the TV and film industry (credit: Sylvia Okyere)
In the next few months, Teresa is planning to open up her training and workshops for people who are outside her usual age remit. "I've had a lot of people asking me if I do workshops for people who are over 25, or over 30. And I think it's important, I see people of all different ages who are struggling with issues to do with self-image. Just because you're a certain age doesn't mean your life is suddenly sorted."
And finally – is makeup just for girls? Teresa doesn't think so. "We've had boys, we've had those who are questioning or are in transition… there's space for everybody at IBY."
If you're interested in partnering with IBY for programmes or workshops on self-image, relationships, education and employment – or if you'd like to find about more about speaking at youth board meetings, please contact Teresa at teresa@ibyouth.org.uk.
Header image: an IBY beauty skills event. Photo credit: Sylvia Okyere
Key figures: Incredible Brilliant Youth CIC
Year founded: 2012
Legal structure: Community Interest Company (CIC)
Region: South of England
What it does: Provides workshops, mentoring and training to 11-30 year-olds to improve confidence and access to opportunities. 
Primary business market/audience: Young people aged 11-30
Business model: Generates income from workshop and course sales, event ticket sales and funding
Annual turnover: Circa £30,000 (2018-19)
Notable investment secured: Over £4k donated by PWC and members of The Funding Network
Key social impact metrics: Reached over 2,000 young people across the south of England; 723 workshop participants