Ladies who lunch: Rachel Wang, Chocolate Films
In our WISE100 interview series, we sit down over a lunchtime Skype call with leading women in social enterprise to grab a quick bite and learn about their work. This time we meet Rachel Wang who co-founded video production company Chocolate Films. Having just celebrated their 18th birthday, Rachel talks about how she created her own opportunities, and keeping things local in South London.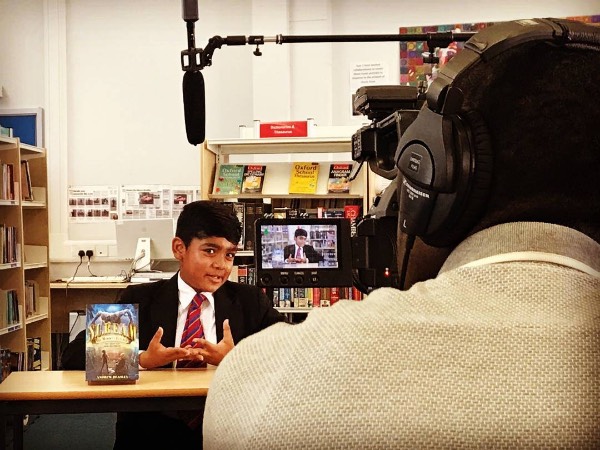 Rachel Wang is a self-proclaimed South London girl through and through. She grew up and went to secondary school in Wimbledon, and since co-founding her video production company Chocolate Films 18 years ago, has stayed firmly based in the Wandsworth borough. "It's nice to keep it local," says Rachel, "it's important to grow your routes in a place you know well."
And this is certainly a place she knows well. Currently based in Battersea, Rachel's lunch spot is a local vegetarian deli that she's been frequenting for years. She takes work meetings to North St Deli (although couldn't take our Skype call there so was planning to eat there afterwards), as well as ordering in their catering for office meetings, "I like to support a local small business, we've got good relationships with lots of local businesses in the area," explains Rachel.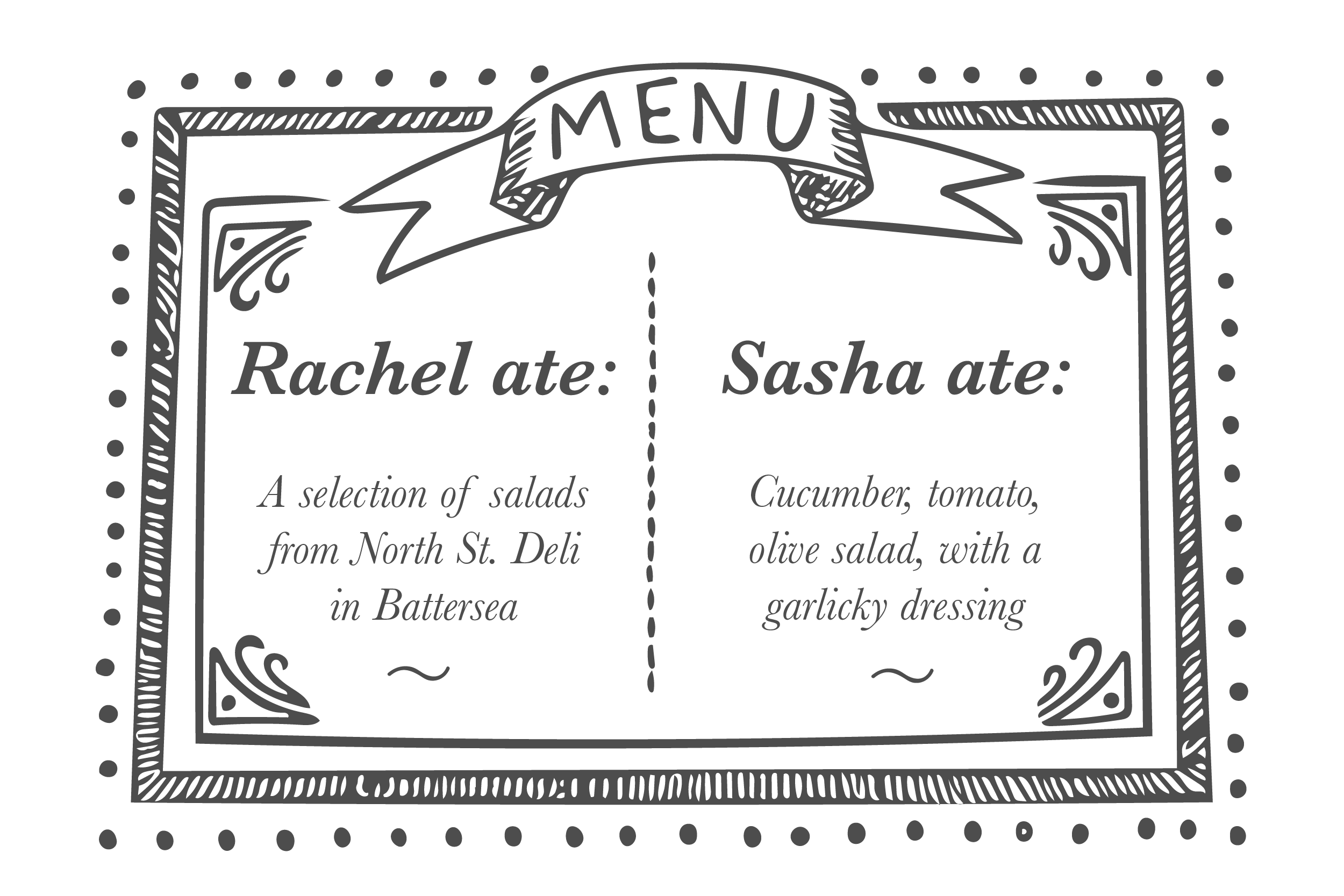 Rachel's route into filmmaking didn't follow the typical trajectory. After graduating from Bristol University, Rachel went on to complete a post-graduate degree in Law and worked in corporate finance for four years. The skills that she honed in this early part of her career – researching and understanding a lot about a variety of industries – are what she feels contribute to her success in the filmmaking industry.
Corporate finance was never a long-term plan, but when trying to move into filmmaking, Rachel's potential wasn't recognised in the way she had hoped. "I found it tricky to get into the industry," says Rachel. "It was hard for people to see I had transferable skills and no one really gave me an opportunity, but I wasn't going to let that put me off." 
In 2001, Rachel co-founded Chocolate Films with her business partner (and husband) Mark Currie. Chocolate because "I'm chocolate-coloured and it's a delicious treat that everyone loves – who wouldn't want to work with a chocolate film company?" says Rachel. It wasn't so simple though: "We didn't have any contacts or funding, no-one thought it was a good idea other than us," reminisces Rachel. Yet with Mark's background in acting and theatre directing, combined with Rachel's experience in business and finance, they shouldn't have been underestimated. Having just celebrated its 18th birthday, Chocolate Films specialises in making documentaries and video content for businesses, charities, public sector bodies and cultural organisations, and employs a creative team of 26, including filmmakers, producers and managers. 
"We didn't have any contacts or funding, no-one thought it was a good idea other than us"
The organisation's ethos reflects a reversal of Rachel's introduction into the industry. They are passionate about giving people the opportunity to experience filmmaking, "making it accessible; rather than something you can't do, something you can do," says Rachel. 
Chocolate Films is a social enterprise, using its profits to support an outreach and workshop programme which, every year, sees around 3,000 young people and vulnerable adults trained in filmmaking skills and animation. Their outreach programmes focus on disadvantaged groups, whether it be young offenders or people experiencing homelessness, with the goal to both provide practical filmmaking skills while also empowering and inspiring people to be creative and build self-esteem. Every Chocolate Films employee has to engage in these social impact workshops and projects, buying into the co-founders' mission "to be inclusive at all times, to have equality, to have respect for each other, to celebrate diversity."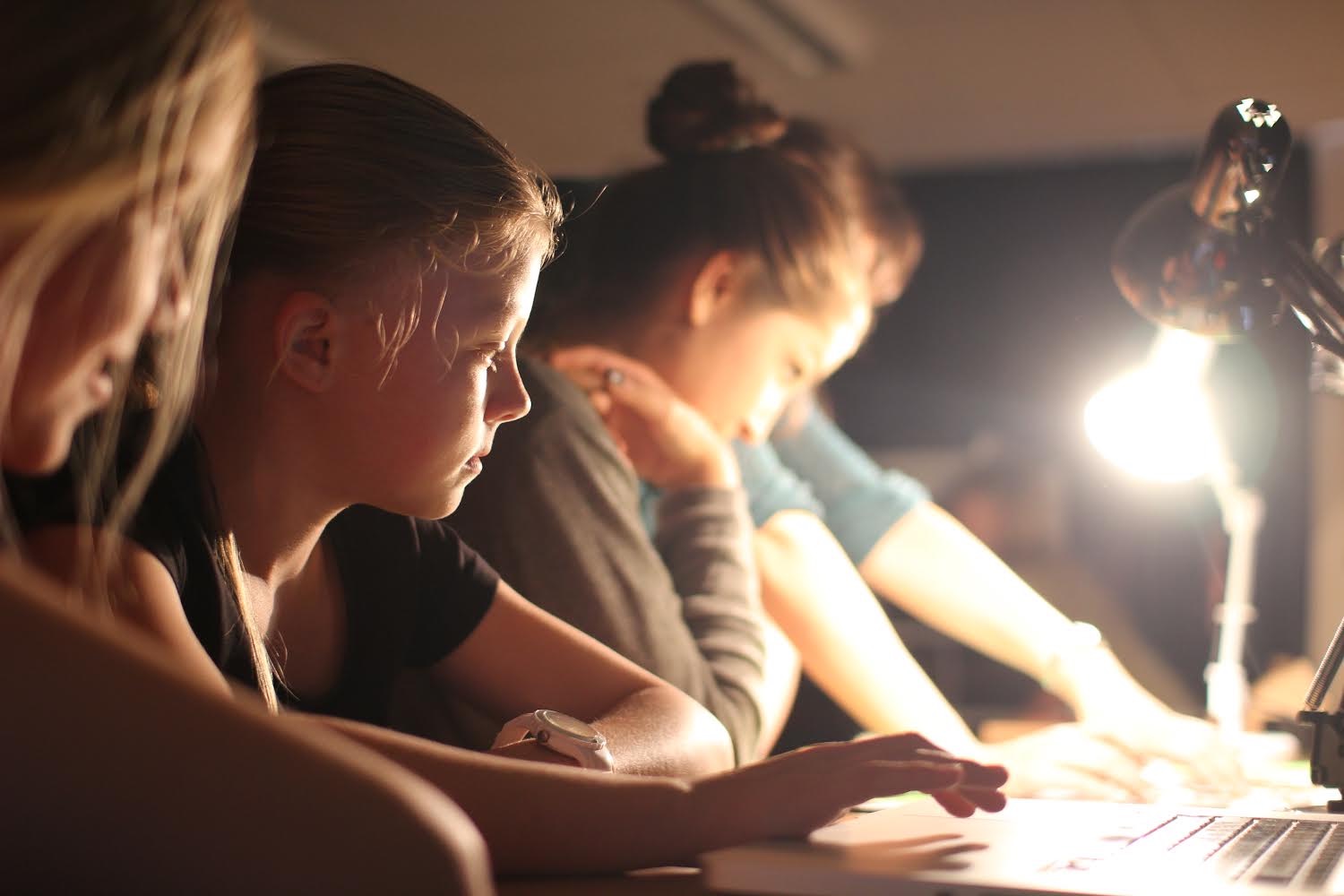 Above: Chocolate Films working with young people in filmmaking workshops 
Working with and bringing together diverse groups of people inspired a self-led award-winning documentary series, 1,000 Londoners (meet Keith in the film below). Different Londoners are profiled, many of whom have taken part in workshops or been interviewed by Chocolate Films for other projects, and short films about each of them are published online every week.
It's an anthology of today, of our time and the people that live in London 
"It's a community cohesion project," explains Rachel. "From the curator of the National Gallery to someone who has just arrived in the country from their wartorn home… We want people to find out about each other, learn from each other and recognise our differences so we can relate to each other." At the time of speaking, 365 had been published, and the aim of reaching 1,000 will make it the largest documentary series that's ever been made about a city. "It's an anthology of today, of our time and the people that live in London." 
Day-to-day, what excites Rachel about going into work? "Those times when things just come together on a script we're writing. That's a highlight." The team can be working across up to 20 projects at a time, at different stages of production and post-production. Personally, as company director, Rachel can be both overseeing from a distance or producing herself. She's in the midst of working on a large-scale international documentary commission about women's mortality in developing countries. It's about a drug called tranexamic acid (TXA) that is used to prevent excessive blood loss, specifically medicated after postpartum bleeding (after childbirth). "If you take TXA you'll survive, but in many countries they don't have access to it. Women are dying for no reason other than money and access." Rachel and her team are filming in Japan, Pakistan, Nigeria and London for the documentary, which is due out in 2020. 
And the future for Chocolate Films? Still keeping it local. They pitched (and won) to be on Nine Elms, the new central London residential, cultural and business development by Battersea Power Station. 'We'll be moving in a couple of years and will be the 'creative anchor tenant' on the street." The move means Chocolate Films will have a permanent workshop space for their own film studio on location, so people can come to them for filming, workshops, screenings, among other things. "We'll be able to offer so much more and further build on our social side," says Rachel. 
Watch this (very local) space.
Key figures: Chocolate Films
Year founded: 2001
Legal structure: Limited Company
Region: UK and international- offices in London, Glasgow and opening in Berlin in October 2019
What it does: Full service film production, with profits runs media engagement workshops with young people 
Primary business market/audience: Arts, culture, business and broadcast 
Business model: Social enterprise 
Annual turnover: £1m +
Key social impact metrics: Engages with over 3,000 young people and adults that would not otherwise engage in film and media, each year 
Photo credits: Chocolate Films. Header photo: partners Rachel Wang and Mark Currie celebrate Chocolate Films' 18th birthday