Karen Lynch: Why I'm stepping back from Belu
Ethical water brand Belu is one of the UK's biggest and best-known social enterprises, and it has an international impact. But it's time for its ambitious – sometimes impatient – boss to step down. Karen Lynch reflects on a decade of risk-taking, frustrations and sparkling success.
Karen Lynch is preparing to leave the award-winning social enterprise Belu after more than ten years as chief executive, and she still remembers her first impression of the company.
Belu was "a complete headcase", she recalls. It had been founded in the early 2000s by filmmaker Reed Paget to produce and sell bottled water in an environmentally friendly manner, but by 2010 the business seemed to have lost its way. 
"It was a great idea. But you looked at the numbers and it wasn't a going concern," she says. "I remember saying to my husband, It won't be here by Christmas."
However, Lynch threw herself into turning the company around, first as a consultant working on a new business plan and, soon afterwards, as the boss.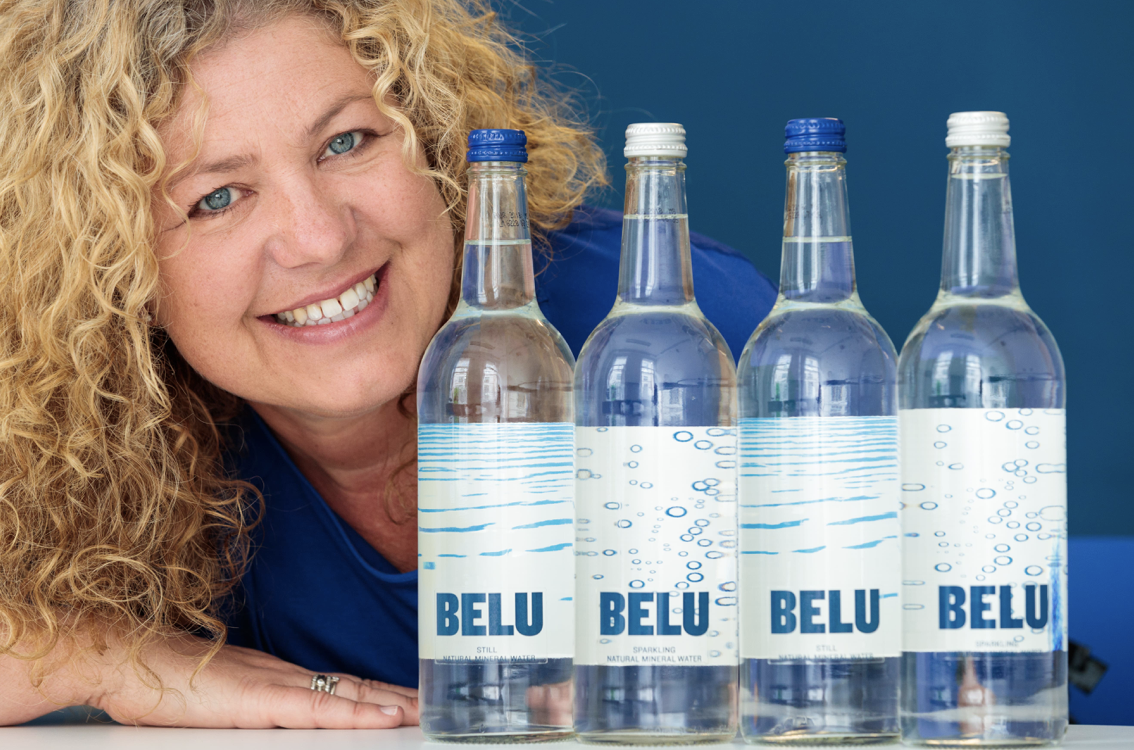 Lynch: "I never wanted Belu to be dependent on grants or handouts"
A decade on, Belu's income has grown to more than £5m a year under her leadership (placing it in the largest 5% of social enterprises, according to 2019 figures from Social Enterprise UK). It has given away more than £4m during this period in a partnership with the charity WaterAid. It is one of the country's highest-profile social enterprise success stories, and was recognised last month for its international impact at the Social Enterprise UK Awards. Peter Holbrook, Social Enterprise UK chief executive, says that its "glorious success benefits the whole of our movement, and its impact is felt far and wide".
It has been an extraordinary journey, for both the social enterprise and its energetic chief executive.
A focus 100% on trade
Prior to Belu, Lynch worked in the financial sector, where at one point she oversaw the work of 30,000 people in 3,000 bank branches. It was a big job but not a satisfying one. Or, as Lynch puts it, "my salary was great, but, God, I was miserable". 
So she explored her options. The idea of working for a charity was never very appealing. "I can be impatient," she admits cheerfully, and suspected that traditional charities "would not have a clue how to deal with people like me". She set her sights instead on combining business with social impact.
We think business can take accountability for the world's problems, and solve them through the course of doing business
This meant embracing social enterprise at a time when few people grasped the concept. "I never wanted Belu to be dependent on grants or handouts. It has been 100% trading revenue from the very start," Lynch says.
"Belu's mission is to demonstrate to the world that there is a different way to do business. We shouldn't have to have a world of business and charity. We think business can take accountability for the world's problems, and solve them through the course of doing business. So our mission is to trade sustainably and show that you can do that."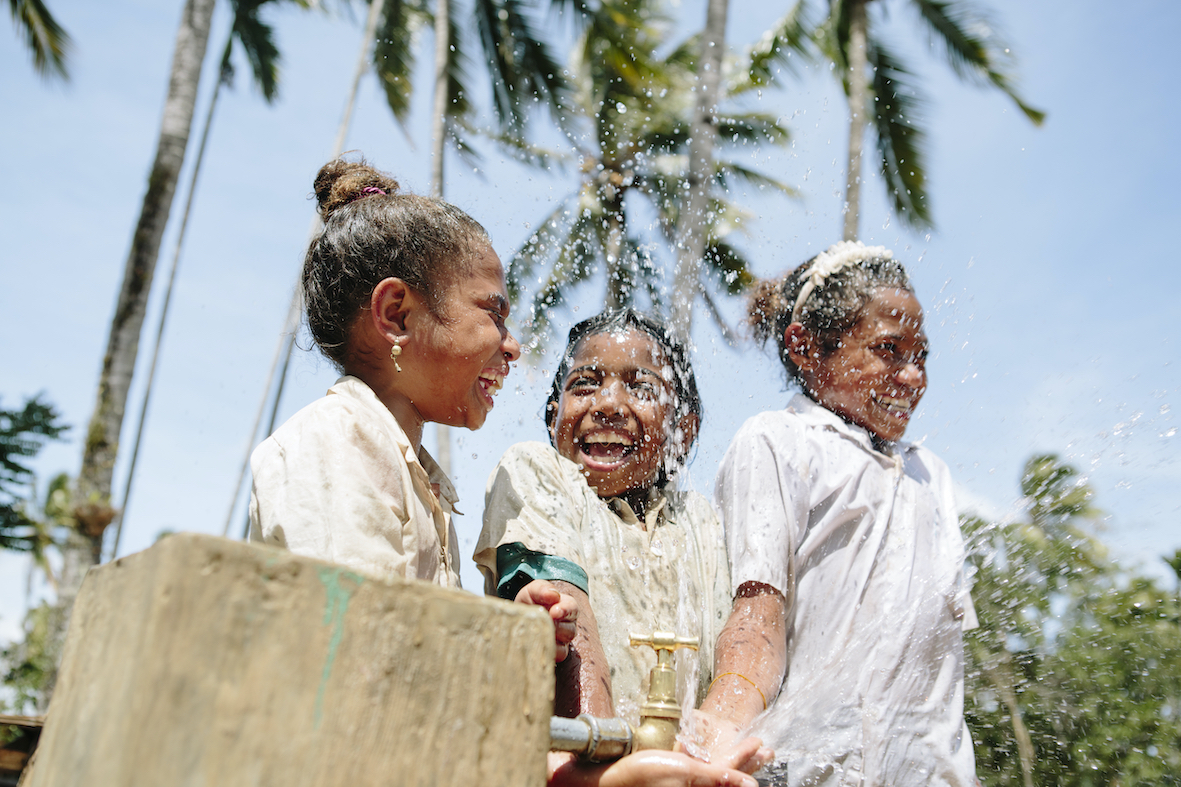 Belu customers contribute to water and sanitation projects worldwide through the company's partnership with WaterAid. Photo: WaterAid / Tom Greenwood
Some of the social good is realised through Belu's own business model. The fastest growing arm of the business is dedicated to cutting down on single-use formats by supplying water filtration technology to cafes, restaurants and hotels. Those venues replace bottled water with the highest-quality still and sparkling filtered tap water, and a voluntary £1 per table contribution from consumers goes directly to WaterAid.
The highest profile work is through Belu's donation of all of its net profits to WaterAid, which has taken place since 2011. The funds may represent a relatively small chunk of the charity's £80m annual income, but in this way Belu customers are contributing to water and sanitation projects all over the world.
Oxfam turned us down…Their loss, eh?
The charity partnership could have turned out very differently. "It's hard to make profit, right?" Lynch says, remembering the original discussions in 2010 about finding a charity to work with. "So if we were going to invest that profit, I wanted to know that we were going to do it properly." Belu contacted both WaterAid and Oxfam. Only one of the charities took the approach seriously. "Oxfam turned us down. They didn't even want a face-to-face meeting," Lynch remembers, and then laughs. "Their loss, eh?"
But with the benefit of hindsight, she can also see what a risky proposition Belu was. The company hadn't even made a profit at this stage, and any charity was only guaranteed £300,000 over the next three years. Maybe Oxfam "made a much more sensible decision than WaterAid", Lynch says, but in the end, it was WaterAid which "took a punt" on the partnership. The relationship – and the multimillion-pound transfer of private profits to social good – grew from there.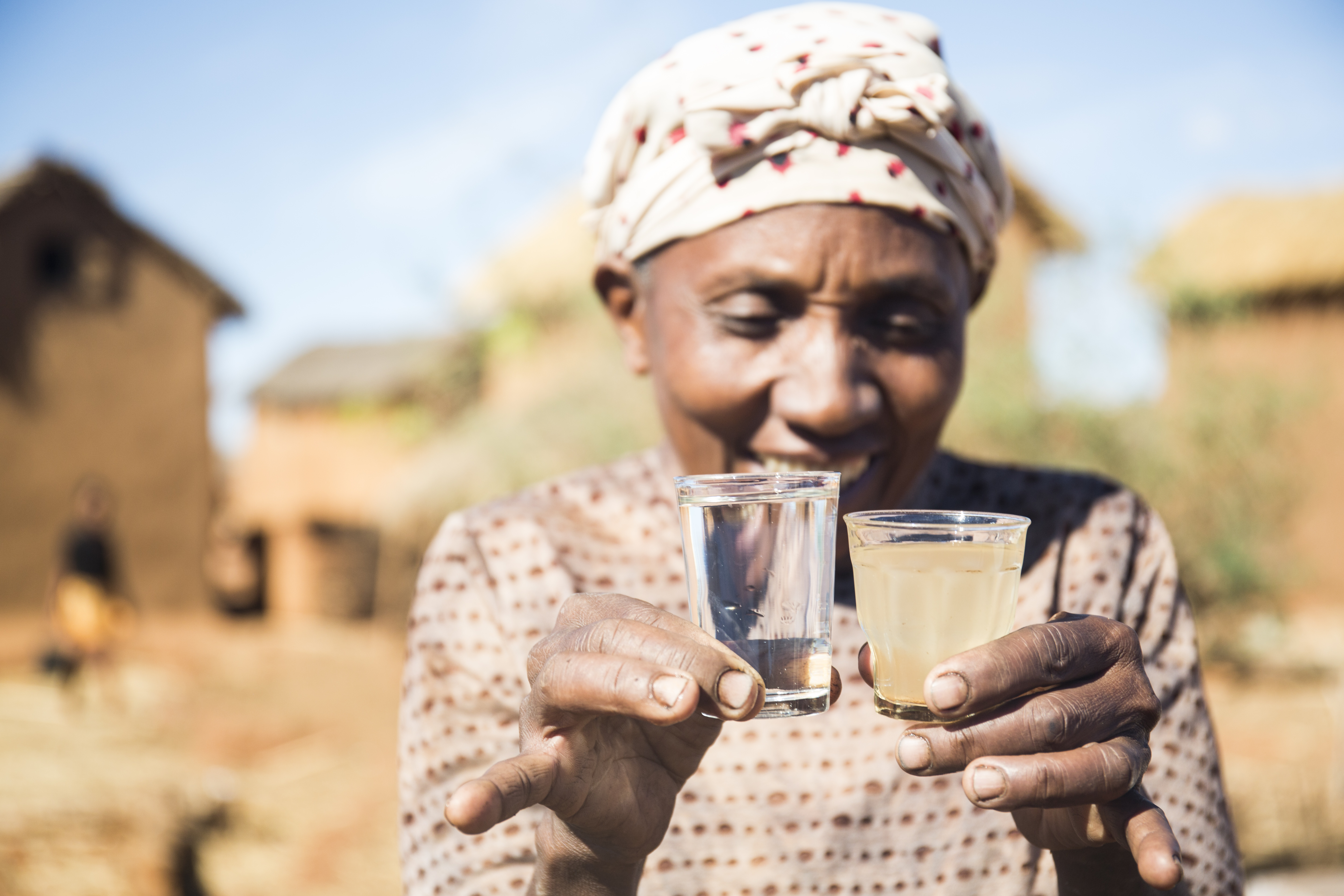 A clear difference: Belu has given £4m to WaterAid to date. Photo: WaterAid/Ernest Randriarimalala
"We've had to work really hard at respecting each other's differences," she says, admitting that there was often a "culture clash" between her appetite for risk and the charity's slower, more methodical approach to its work. Lynch was essentially handing over hard-earned profits to a very different organisation, with no say over how they would be used. But she is full of praise for the charity, which she describes as "the experts – in end to end – in the WASH [water, sanitation and hygiene] sector."
Unsurprisingly, WaterAid is also delighted by the partnership. Kate Holme, the charity's strategic partnerships director, told Pioneers Post that Belu "sets an example by showing the global impact a business can achieve by prioritising social outcomes and linking up with like-minded partners."
"We've really taken them to some uncomfortable places at times," according to Lynch. "It's been some of the highlights and some of the most frustrating moments [of my career]. But these things should go hand-in-hand." 
She gives the example of traditional corporate partnerships. WaterAid's normal model of working with private businesses, at arm's length and with a single point of contact, was never going to work for Belu. Eventually, WaterAid was willing to bring their two brands much closer together – but it took time to build the trust.

Time for change
Lynch is only 50 and describes herself as "too young to retire," but she is confident that the time has come to step aside. In addition to family responsibilities overseas, she also believes that one way to test her business strategy is to walk away from it.
"I want to see Belu prove that the business model is sustainable without me," she explains. "There is too much association with entrepreneurs, in my view, in the sector, and not enough focus on smart models."
Plus, after a decade in charge, Lynch wants to step away from the incredible pressure of running a flourishing social enterprise.
"It's been full on, all out. I wouldn't change a thing, but I have never properly switched off or turned my phone off in the whole time. Not because I couldn't, I've had a great team in place. But because I didn't really want to, if we're completely honest. I've been addicted. I've been addicted to the ride and I didn't want to get off."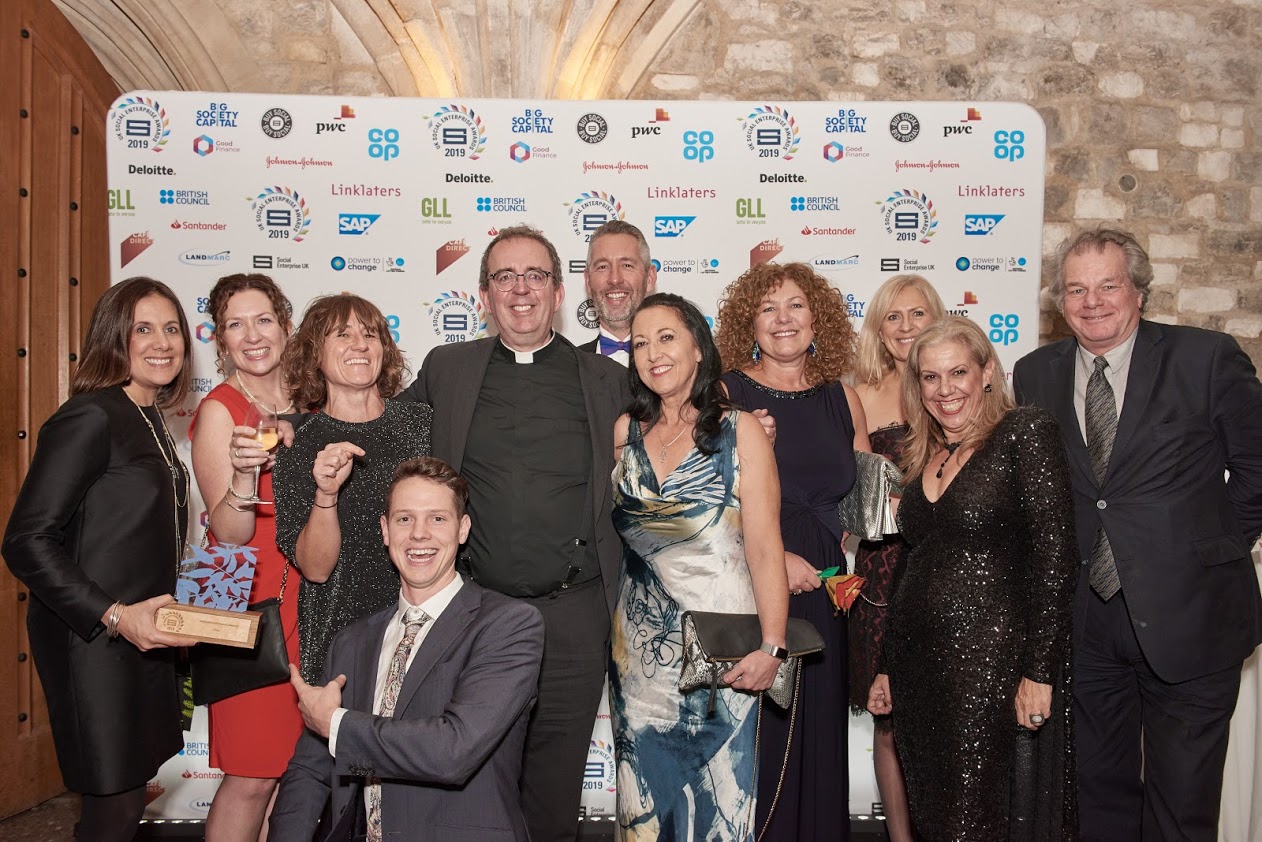 Belu was presented with the International Impact award at the Social Enterprise UK awards 2019
Not that Lynch will sit around doing nothing, of course. She is vice chair for membership and marketing at Social Enterprise UK as well as a board member at social enterprise Homes for Good. She will be doing some teaching at the Saïd Business School at Oxford University too. But she is also looking forward to having time to reflect: "I want to spend time just to sit and remember to be."
Her successor at Belu, Natalie Campbell, takes up the role in March.
The International Impact award at the Social Enterprise UK awards 2019 was supported by the British Council in partnership with Social Enterprise UK