This year's top ten: 2020's NatWest SE100 Social Business Award Winners
Today, ten mission-driven businesses and entrepreneurs become 2020's NatWest Social Business Champions.
The SE100 is now in its tenth year, and celebrates the growth, impact and resilience of the UK's best social ventures – by naming 100 of the most impressive social enterprises, 25 'trailblazing newcomers' and today giving awards to outstanding achievers in eight categories.
This year's winners were selected from almost 300 applicants and range from an ethical finance co-operative supporting farmers in Africa and Latin America to an organisation providing support to survivors of domestic abuse in Hull and a community-owned wind farm in the Outer Hebrides. 
The current coronavirus crisis has forced this year's SE100 awards celebrations to be held virtually – the Pioneers Post team delivered the good news to the winners via Zoom calls and the beautiful, hand-made trophies are being sent out in the post.
As they told us, none of our winners have escaped the cloud of the coronavirus. But, in true SE100 Champion fashion, our winners are finding ways to stay resilient and to innovate, so they can both survive and continue to support the communities and causes that depend on them. 
In such incredibly tough times it's important to recognise the incredible dedication and effort that the UK's social enterprises have shown
Simone van Klaveren, Pioneers Post's partnerships and social impact manager, said: "The Pioneers Post and NatWest teams decided at an early stage of the pandemic that we had to cancel the SE100 Social Business Awards ceremony. Although we were disappointed not to be able to hold this celebratory event, and sad not to get the chance to congratulate our winners in person and celebrate their phenomenal success with them, we received a lot of understanding kind notes, and soon realised the SE100 must go on!"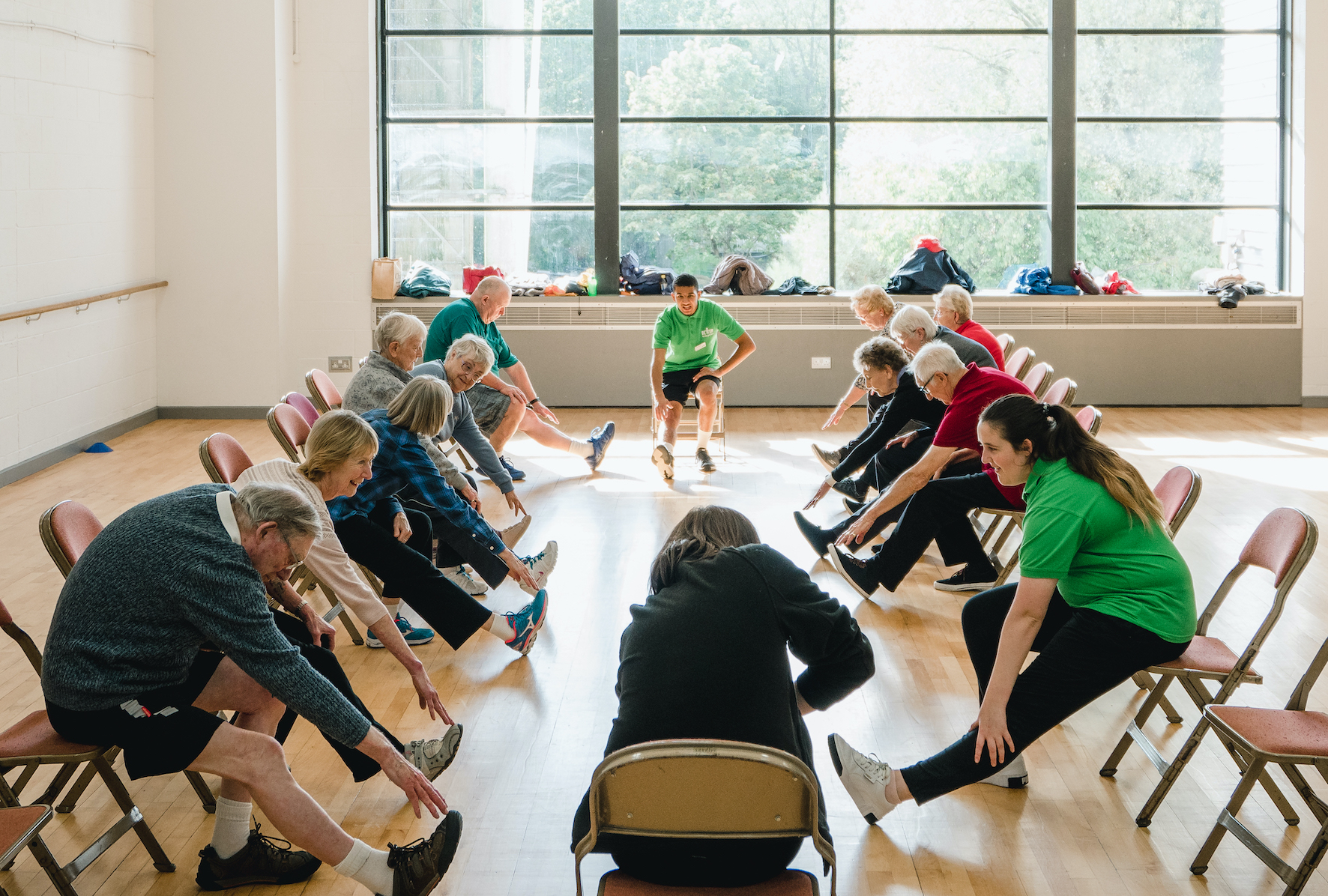 Leisure provider GLL won this year's Storyteller Award for its brand awareness raising campaign: 'I Choose'
She added: "We were so pleased to see that the good news was very well received by our winners during these tough times. We hope we get another chance to meet our winners in person, to congratulate them and for them to congratulate their hard working teams, and we look forward to continuing to share their stories on Pioneers Post."
Megan Peat, CEO of NatWest Social & Community Capital, said: "We are delighted to be sponsoring the NatWest SE100 Awards again, which we are thrilled to say has now been recognising and rewarding some of the brightest and most successful social enterprises around for ten years. The SE100 Awards are a great opportunity to showcase the very best in UK social enterprise, and to celebrate some of the inspiring social businesses making a real difference to communities around the UK.
"In such incredibly tough times, when we know many of you will be facing some significant challenges, it's important to recognise the incredible dedication and effort that the UK's social enterprises have shown in building business solutions to deliver a positive future for some of our most vulnerable and disadvantaged communities."
Eddie Finch, partner at Buzzacott Accountants, and one of the award judges said: "It is always an enormous pleasure to take part in identifying the winners of the SE100 Awards. This year's entries showed a wide range of experience across the social business landscape but, in often challenging times, the businesses recognised for their impact, resilience, growth and storytelling, as well as their inspiring leaders, continue to drive change and build strength in individuals and communities across the UK and beyond."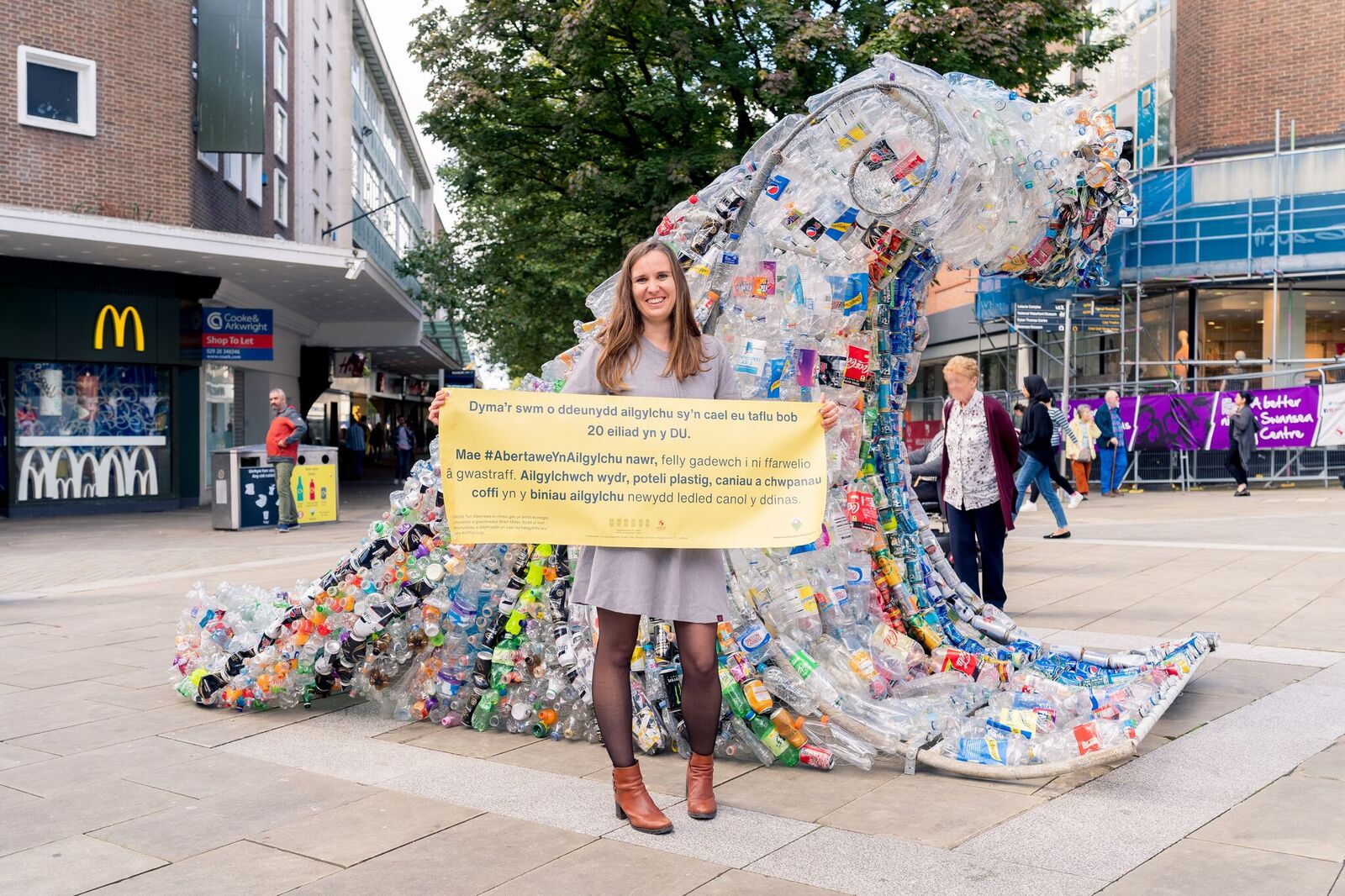 Hubbub Enterprise – winner of the 2020 SE100 Growth Award – with the 'Swansea Wave': a sustainable art installation designed to encourage recycling
The 2020 winners of the NatWest SE100 awards
(Click through to read each winner's story.)
Growth Champion: Hubbub Enterprise
Highly commended: Moving On Durham
Impact Management Champions: Shared Interest Society and Skills Builder Partnership (joint winners)
Trailblazing Newcomer: Projekt 42
Highly commended: Chelmund's Community Enterprises
Storyteller award winner: GLL
Highly commended: Hubbub Enterprise
Social investment award winner: The Social and Sustainable Housing fund created by Social and Sustainable Capital and Hull Women's Network
Highly commended: Bristol & Bath Regional Capital CIC City Funds
Leadership award winner: Mark Simms, CEO, P3 Charity
Highly commended: June O'Sullivan, CEO, London Early Years Foundation
Resilience award winner: The Sewing Rooms
Highly commended: Aspire Community Works
Environmental Champion: Point and Sandwick Trust
Highly commended: Belu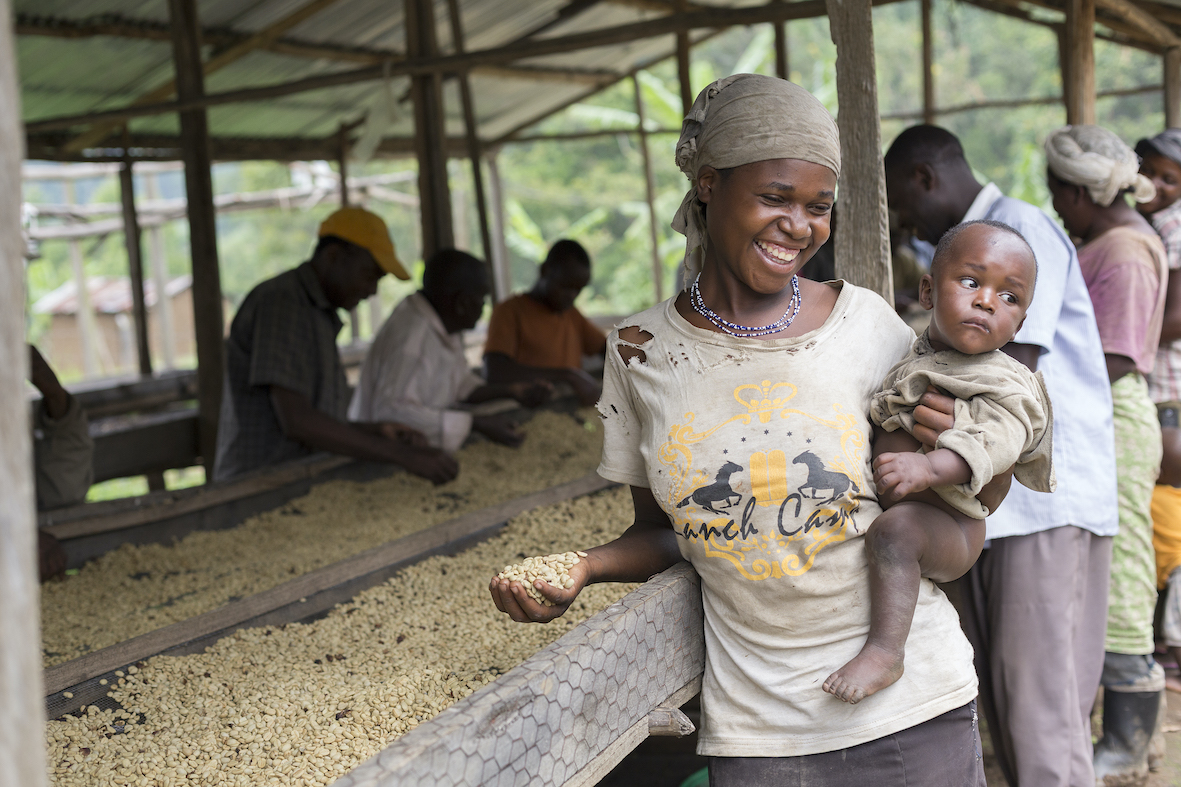 Shared Interest Society supports farmers in Africa and Latin America with accessing fair finance – and is one of this year's SE100 Impact Management Champions
 
The SE100 judges
The judges for 2020's NatWest SE100 were: Megan Peat and Alison Glossop from NatWest Social & Community Capital; Eddie Finch, Laurie Ashcroft and Stephen Elsworth from Buzzacott accountants; Ben Carpenter and Rebecca Harvey from Social Value UK; Neil Berry from Access The Foundation for Social Investment; Colin Jess from Social Enterprise Northern Ireland; Cemal Ezel from Change Please (who judged the Trailblazing Newcomer category only); Pat Armstrong from ACOSVO; Tara Anderson from Locality; Melanie Mills from Big Society Capital; Phil Higham from Real Worth; Tim West from Pioneers Post; Antonia Orr and Angela Schlenkhoff-Hus from Coalition for Efficiency.
The SE100 trophies
Although we couldn't hand over the awards personally, this year's winners will receive a hand-made trophy, made by Rowan, an arts centre and charity for people with learning disabilities. Rowan opened in 1984, and uses the arts to create social change. Student artists with learning disabilities work in woodwork, ceramics, printmaking, textiles, mixed media and the performing arts on projects which helps build their self-esteem and increases their self-confidence. The charity says placing student artists and their work in the spotlight also improves public perception of what people with learning disabilities can achieve.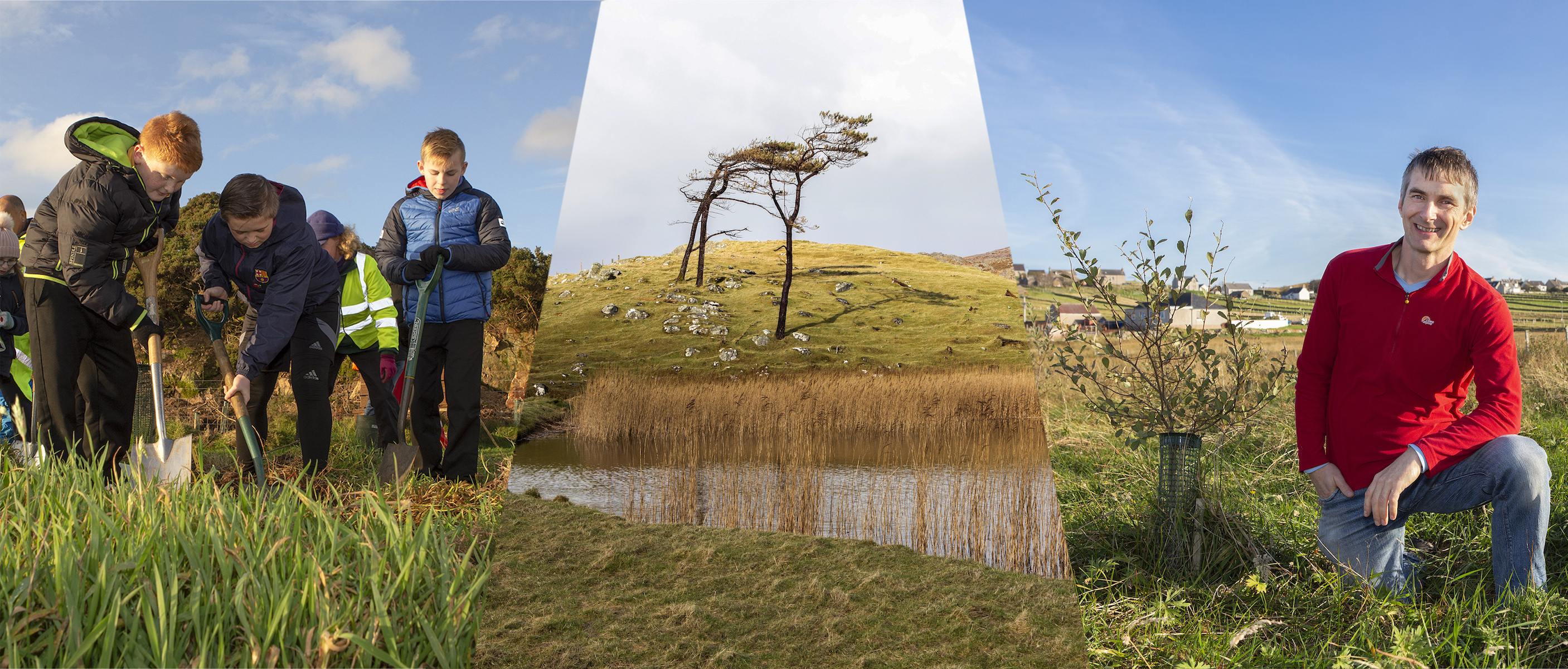 SE100 Environmental Champion Point and Sandwick is the UK's biggest community-owned wind farm has given out more than £1m in donations and grants to community projects
Support us to support you
At Pioneers Post we're working hard to provide the most up-to-date news and resources to help social businesses and impact investors share their experiences, celebrate their achievements and get through the Covid-19 crisis. But we need your support to continue. As a social enterprise ourselves, Pioneers Post relies on paid subscriptions and partnerships to sustain our purpose-led journalism – so if you think it's worth having an independent, mission-driven, specialist media platform for the impact movement – in good times and in bad – please click here to subscribe.