Pre-Covid temperature test reveals optimism and growth plans of UK's top social enterprises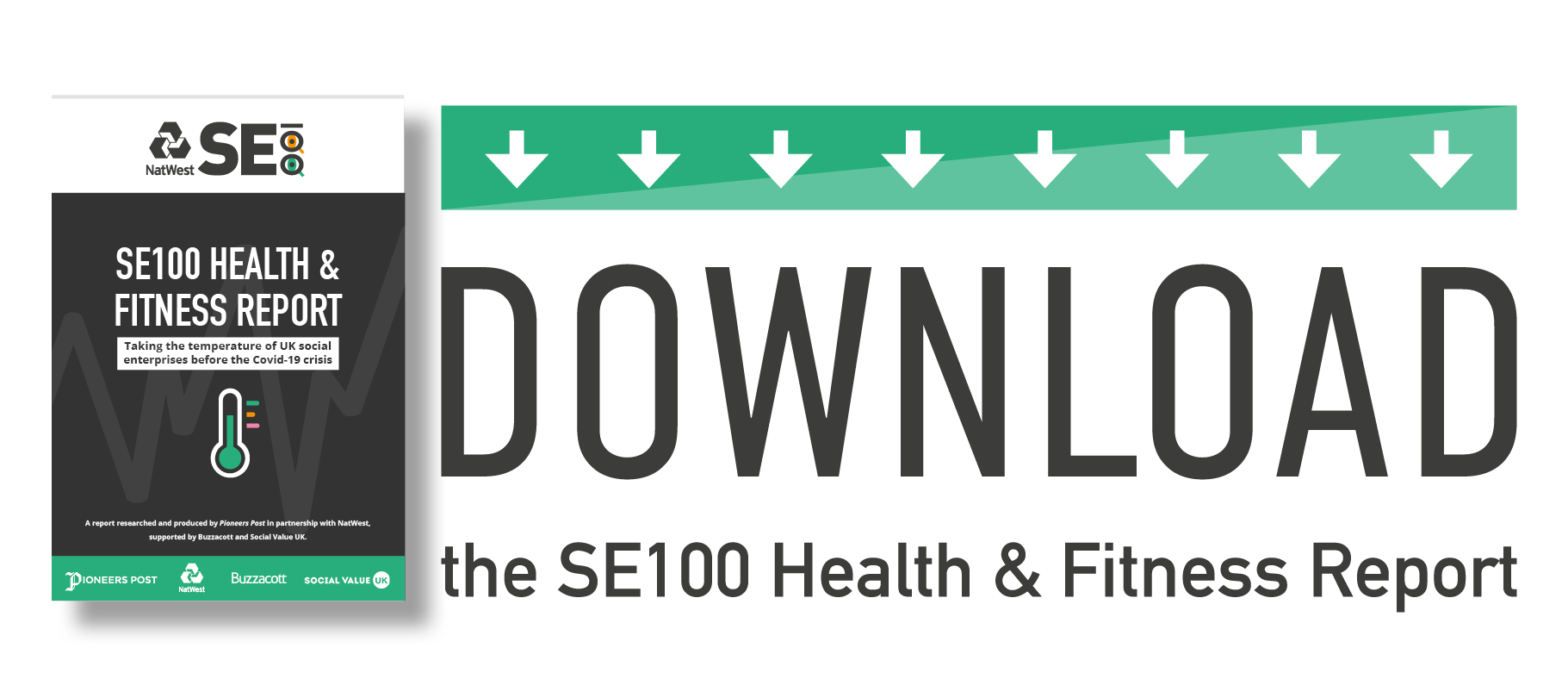 It may seem like a different time – but just over six months ago, the UK's top social enterprises were looking ahead to times of growth and success.  
In a new report exploring both the performance and the confidence of the top 100 social enterprises in the NatWest SE100, almost two-thirds of those surveyed at the end of last year said they were 'optimistic' about the future, while some 84% said they were planning to grow.
Only 8% of those surveyed before the crisis said their main focus was 'survival' – although the strain of leadership was more apparent, with two-fifths of founders and CEOs admitting they had considered giving it all up at some point during the development of their business.
In addition to the report, Pioneers Post has also interviewed this year's NatWest SE100 Social Business Award winners – and found them hopeful in spite of the pandemic. All ten winners believed they would survive the crisis, and some said they had been making more impact than before the lockdown.
The NatWest SE100 Health & Fitness Report, published this week, presents a snapshot of how the UK social enterprise movement was faring immediately before the onset of Covid-19.
The SE100 – created by Pioneers Post in partnership with NatWest – is an annual programme of awards, shared learning, storytelling and networking designed to support UK social enterprises.
In total, this year's top 100 posted a combined turnover of well over half a billion pounds (£591m), with an average growth figure of 39% and average profits of £151,000. Among the top 25 start-up social enterprises – those with fewer than three years of trading accounts – the average growth figure was 355%, with average turnover of £210,000.
Focusing on your impact can be a really good lift to your spirits when they are flagging in tough times
Optimism versus stress
An impressive 92% of those surveyed last year in our business insight survey said their past year (pre-Covid) had gone well – 16% said it had been "absolutely brilliant", 8% said their year had been worse than expected and nobody said it had been a disaster.
But the report also revealed the stresses of running a social business imposed on founders and leaders. Some 40% told us that they had considered giving up at some point during the development of their enterprise. Asked what worries kept them awake at night, poor finances and being under-appreciated or under-supported were key issues highlighted.
Some 88% of those surveyed said they had achieved their social mission, while 64% were optimistic about the future and 32% were aiming to attract new investment.
Asked about the main barriers to growth, 34% pointed to cashflow and 44% were threatened by staffing issues.

Happy investees
Among those who had got investment, 75% were happy with the investment process and 81% were positive about the involvement of their investors. Some 40% said they felt the balance of investor/investee power was equal – but 10% felt the investors were more powerful.
Asked to share some tips about the challenges of leading their social enterprises, their CEOs provided a wide range of advice and inspiration.
"Focusing on your impact can be a really good lift to your spirits when they are flagging in tough times," said one.
Another commented: "No matter how many people turn up, remember you are doing things from a good place and if you impact one person that is enough."
The core focus of what social enterprises do remains the same: to help people and provide a great service – that really shines through
In her foreword to the report, Megan Peat, CEO of NatWest Social & Community Capital, the bank's social investment charity, said it would be important to see what had changed for social enterprises and their leaders in the next SE100 survey, due later this year.
She said that during the Covid crisis, her team had been "incredibly impressed by the adaptability and commitment that social enterprises themselves have shown to supporting their communities".
She added: "The core focus of what social enterprises do remains the same: to help people and provide a great service – that really shines through.
"We realise there are still tough times ahead but we hope that, through our work at NatWest S&CC alongside programmes such as the SE100, we can continue to understand and support social enterprises to keep that focus shining – and to continue their remarkable and important work in communities across the UK."
Tim West, founding editor of Pioneers Post, commented: "Although this survey dates back to the months immediately before Covid-19, it's important for us to learn about the performance and confidence of the UK's best social enterprises, what has been keeping their leaders awake at night and their sources of support and inspiration. As we emerge from the crisis into a very different world, we hope that these findings can remind us of the achievements of our top social enterprises just a few months ago, and also provide a helpful benchmark when we look at the impact of Covid-19 in the months of recovery and revival that must lie ahead."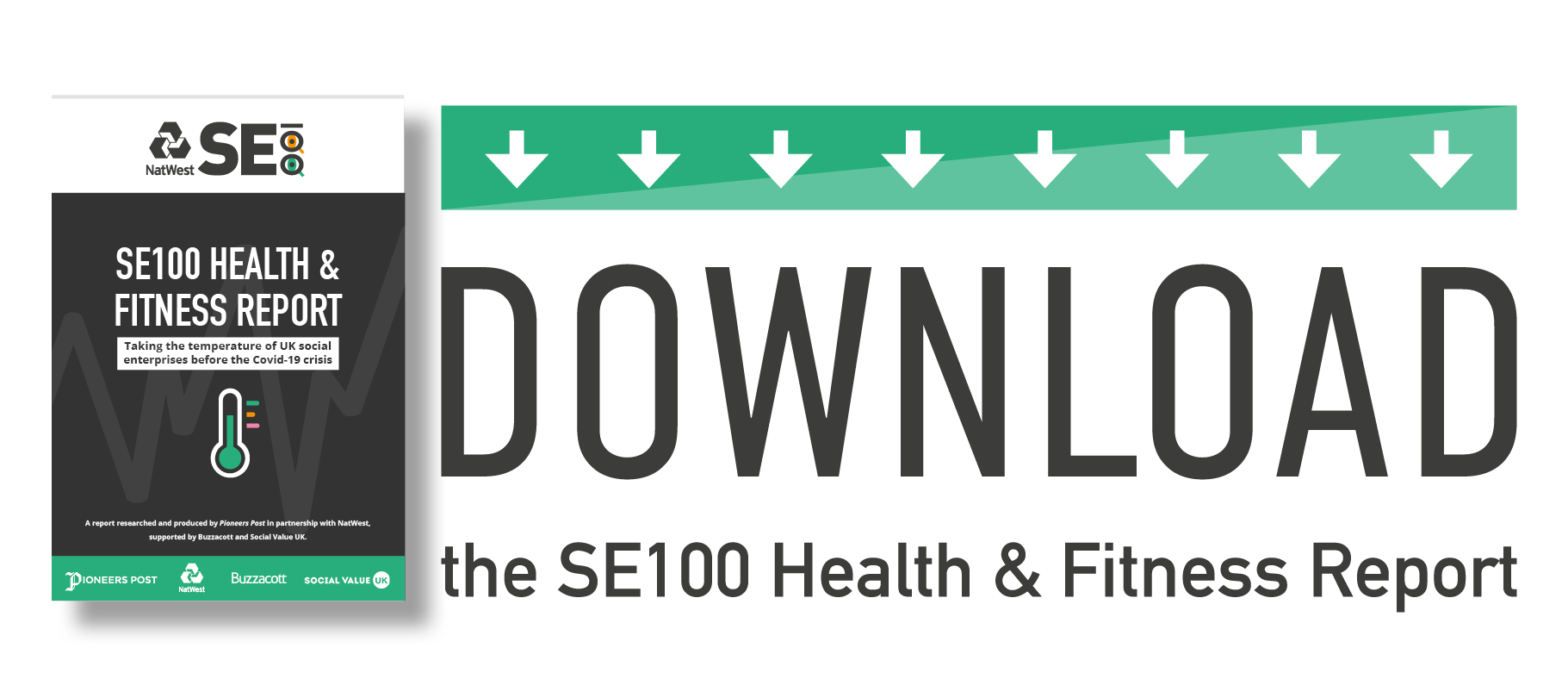 We're working hard to provide the most up-to-date news and resources to help social businesses and impact investors share their experiences and get through the Covid-19 crisis. But we need your support to continue. As a social enterprise ourselves, Pioneers Post relies on paid subscriptions and partnerships to sustain our purpose-led journalism – so if you think it's worth having an independent, mission-driven, specialist media platform for the impact movement, please click here to subscribe.