'It damages us all when corporate foundations are too allied to the company' - Paul Streets
In the third in our series exploring the advantages and tensions that come when philanthropists align their work with corporate interests, the outspoken CEO of Lloyds Bank Foundation for England and Wales describes the intangible benefits of employee volunteering, explains why some corporate foundations are tarnishing the name for everyone – and reveals his biggest 'demon' when it comes to social change.
It may be an offshoot of the UK's largest retail bank, but the Lloyds Bank Foundation for England and Wales is a champion of small.
Small charities, that is, which – counted as those with an annual income of up to £1m – make up 97% of all the charities in England and Wales.
The 35-year-old foundation is the largest corporate foundation working within Britain, according to CEO Paul Streets (some with an international scope are bigger). It has three counterparts, giving it a combined footprint that extends across the nation: the Bank of Scotland Foundation for Scotland, the Halifax Foundation for Northern Ireland, and the Lloyds Bank Foundation for the Channel Islands. (Halifax and Bank of Scotland are among the companies making up the Lloyds Banking Group).
Focusing on the country's 'small but vital' charities, Lloyds Bank Foundation supports at least 700 organisations a year so that it can 'help more people overcome complex social issues and rebuild their lives'. As well as funding – nowadays always in the form of unrestricted grants that can be used for core and delivery costs – it also provides organisational development support and aims to influence government policy. 
Lloyds Banking Group – one of the largest companies in the FTSE 100 – has its own responsible business division, which among others has supported social entrepreneurs since 2012 in partnership with the School for Social Entrepreneurs. That project inspired the foundation's own development programme for charities, which now makes up about 10% of the foundation's budget. 
But the charitable foundation remains firmly independent from its parent company, and does not take on areas of work that would fall within the bank's commercial interests. Brand recognition and its vast workforce are two major assets the bank brings, Streets told Pioneers Post, but division of roles is crucial.
Pioneers Post: How is the Lloyds Bank Foundation for England and Wales linked to its parent company?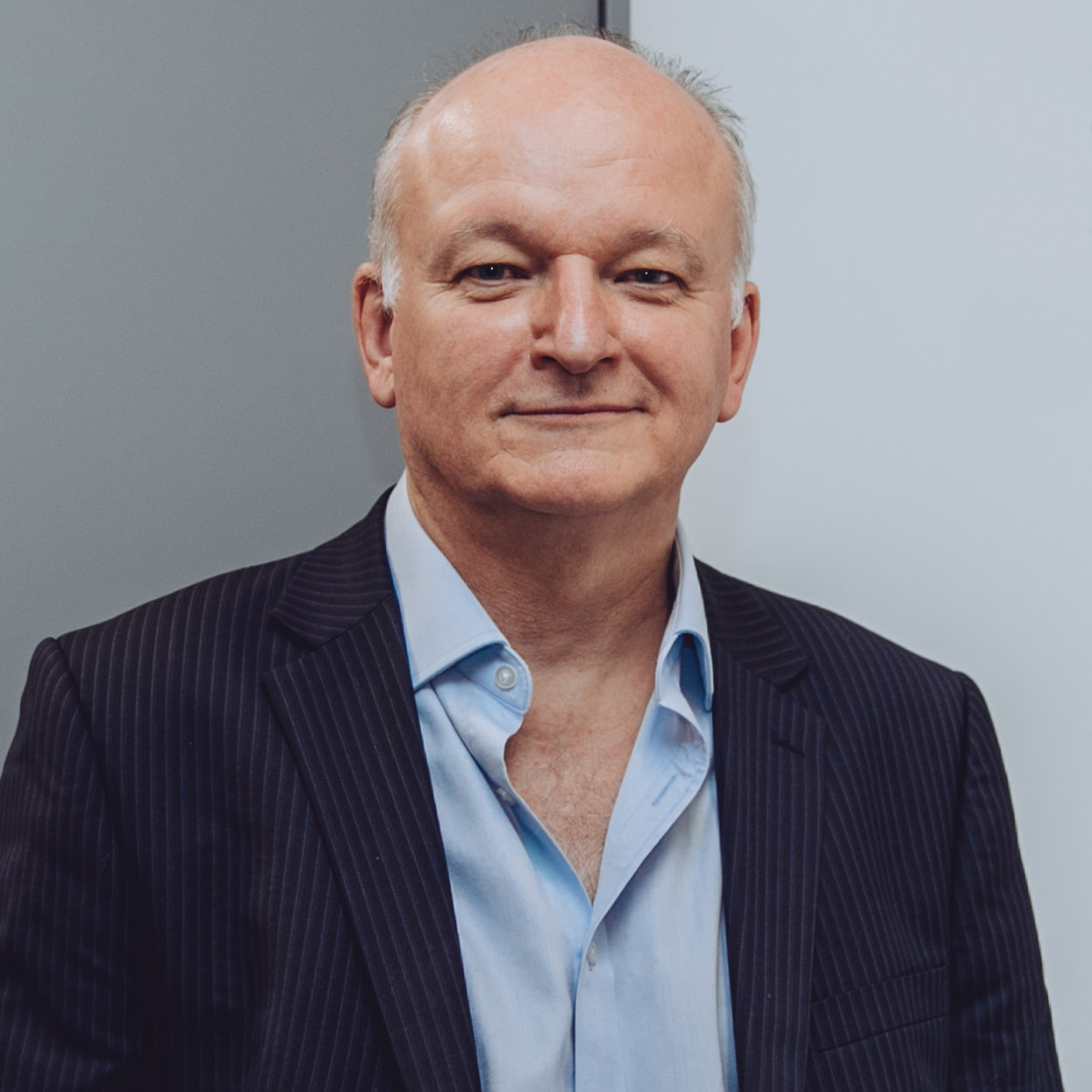 Paul Streets: We are part of the group's Helping Britain Prosper strategy, but we are strategically independent. We have a rolling funding deal, so we've always got nine years of secured funding. It's based on the last three years of profits: the foundations get half a percent of the bank's net profit, which is distributed across the four in proportion to population, so we get 72% of that half a percent. It means our income ebbs and flows a bit based on bank profitability. But we also have some reserves because we had some bank shares.
The nine-year funding deal isolates us from changes at the bank, arguably – and so does our board structure. Many corporate foundations have a board where the chair is a senior person in the corporate, even sometimes the chief executive. We have a board of 12, of whom four are from the bank, so the majority are non-bank. So we have a lot of strategic independence. 
PP: How do your areas of work align with or influence the bank's work?
PS: Our big three areas of funding traditionally have been [and still are] in mental health, domestic abuse and homelessness. 
For decades we have funded hundreds and hundreds of domestic abuse charities, so we have a lot of local knowledge. And we've used that to help the bank think through its own approach towards domestic abuse – because domestic abuse can affect everybody, including members of the 65,000 people who work in the bank, but also customers. 
We almost give the bank permission to talk about issues that otherwise might be difficult to talk about
I think we almost give them permission to talk about issues that otherwise might be difficult to talk about. Diversity or gender issues are commonplace now for corporates, but not many are working on domestic abuse and the bank has really championed that; ditto mental health. We can ground a lot of that work by bringing real life examples of how that plays out among the most vulnerable people.  
There are areas where we don't work with the bank. We don't work on financial inclusion as a foundation, because the bank regards that as part of its core business. 
Fast facts: Lloyds Foundation for England and Wales
Founded: 1985
Legal status: Registered charity and company limited by guarantee 
Mission: 'To partner with small and local charities, to help more people overcome complex social issues and rebuild their lives'
Grantees: Small and local charities (at least 700 at any one time)
Grantmaking capacity: Awarded grants totalling £25.7m in 2019
Funding source: Nine-year rolling funding from the profits of Lloyds Banking Group (received £18.2m in 2019), plus some income from bank shares and match-funding raised by Lloyds Bank volunteers
Governance: Board comprises four bank employees and eight non-bank employees 
PP: How do the bank's non-financial resources help you?
PS: Over the last six or seven years we've become an advocate of supporting small local charities with organisational development. 
The classic model [among our grantees] is a domestic abuse charity run by a woman who's absolutely passionate about the issue, has worked on the front line, and suddenly finds herself the chief executive. Often they're really strong on the frontline work, but not so good on the kind of back office support that is so integral to a successful organisation. 
People in the bank have skills in management, IT, HR, risk management – all the core organisational skills. So we do a lot of skills-based volunteering. 
At the bank, people's skills are deployed in a very narrow way, because it's a big organisation where, say, you have 50 people dealing with aspects of risk. For them to get that bigger picture of how that would play out in an organisation and community is extremely helpful for their development. So it's really symbiotic. 
In the corporate philanthropy world volunteering is too often "de-skills-based": we would ask bankers to go and paint and dig. My mantra is always: no painting, no digging. Let's use the skills you've got and help you deploy them in a different context.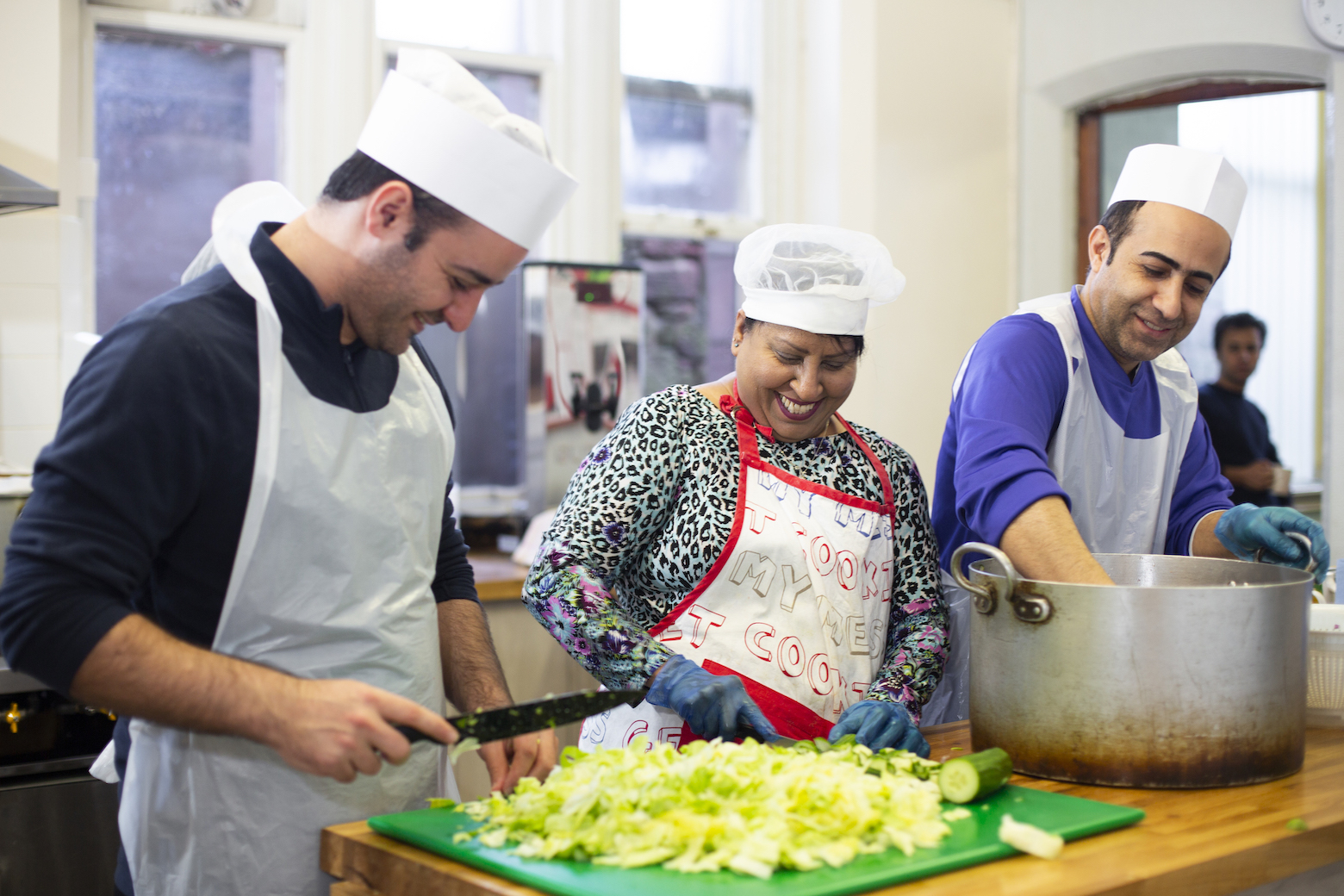 Above: Asylum Link Merseyside, a grantee of Lloyds Bank Foundation. The charity helps asylum seekers and refugees in Liverpool and raises public awareness of refugee issues
PP: How do you know this employee volunteer programme is working?
PS: We're honest about the fact that it doesn't always work. What's critical in those kinds of relationships is to recognise that even if the skills work, the chemistry might not. If it's not going to work, let's agree a dignified exit and bring somebody else in.
We're honest about the fact that employee volunteering doesn't always work
Overall, it's definitely a very good investment of our time. We're bringing together parts of society that don't normally mix. The stereotypes go away: 'Gosh, I thought bankers were only into money, bonuses, and big cars, actually, they're human beings too.' There are all kinds of indirect and intangible spin-offs, as well as the very tangible one of the charity benefiting from a skill. We couldn't do that if we weren't a corporate foundation.
PP: What about the challenges or downsides of being associated with a bank?
PS: It cuts both ways. We do quite a lot of advocacy work; it is always evidence based, but we don't pull punches. We would criticise a regulator, for example, or the government's economic policy. We have challenged welfare reform. I don't think we necessarily embarrass the bank, but I think we would go further than the bank would feel able to by itself, even though it might quietly agree with what we're saying. 
Post-2008, the banking and finance sector was very aware of its image. I think that is one of the reasons Lloyds Bank does the kind of stuff they do with us. My background is not in the financial sector, I've never worked in a commercial organisation; I'm not employed by the bank, our people are all employed by the foundation. I think it's genuinely admirable that the bank, through thick and thin, is supporting an independent foundation.
PP: Are there other considerations or limitations because you are a corporate foundation, as opposed to a private one?
PS: I sometimes envy my peers with big endowments – there's no doubt that gives you a greater degree of independence. But if you're running a foundation with a massive endowment, you're as much an investment manager for the future as you are focused on today. I'm not managing a £1bn share portfolio which is keeping me up at night!
And it gives us an edge. Our income is at times more volatile than we might like. Clearly, bank profitability will be affected post-Covid. That will impact us. 
The three-year average and our reserves will moderate that a bit. And next year, the bank has said they will give us the same as they did this year – it's going beyond the covenant because they know the need for our work is even greater than it ever was. But longer term, it is a concern. We may see a dip in our spend for a few years until profitability picks up. 
PP: What role should corporate foundations play in social change?
PS: I'm very sceptical about a lot of corporate foundation models. They're so allied to what the corporate partner does, they might as well just be part of the marketing arm. You see that right across [mainland] Europe, where they've got somebody who's come from the corporate who runs the thing. For me, that is not an independent foundation. I really struggle with that, because I think it damages us all as a sector. 
Lloyds wouldn't mind us working on financial inclusion, but there's been no pressure to do it because they regard it as their business – and it's in their interests. It's not our job to increase their market share. That's the corporate's job.
It does need to share a common footprint in some way with the corporate partner. Otherwise, what's the point? But the cynicism we get around corporates comes because the public think corporates do one thing with one hand, and another thing with the other. They recognise that and see it for greenwashing. 
I'm very sceptical about a lot of corporate foundations. They're so allied to the corporate partner, they might as well be part of the marketing arm
PP: Which 'demon' of social change funding would you like to get rid of? 
PS: The biggest demon for us is the obsession with impact – impact as defined by the funder. It's complete bollocks, frankly.
We're obsessed with impact and standardisation. By doing that we transfer the accountability that should be to local people and local communities on to us. And it's completely destructive.
It's not for me to determine what women in Bolton want if they visit a domestic violence charity. It's for me to look at the charity and say, 'Is it properly run, is it properly managed, does it have the right governance? Is this a robust organisation that's connected to its consumers?' Not to say, 'Right, we'll fund you. But we're going to fund you for these outcomes that I think are more important, because I can aggregate them and standardise them and make them look very good in my new report'. It's a tyranny, and it's come out of social enterprise, I'm afraid. 
PP: Finally, who is your social change angel?
PS: Becky Rogerson, who runs My Sister's Place, a domestic abuse charity in the northeast of England. When I took this job, I'd never worked with small organisations before. And to be honest, I was a little bit sniffy about them: I thought that they'd be not especially professional and need a lot of shaping up – the prejudices that anybody who doesn't know this world might normally have.
Becky was one of the first small charity leaders I met: a woman with massive humility, with a deep understanding of her community and a commitment to do the job better. It was a lightbulb moment for me. 
She was an early angel. I see them every time I go out now, because Becky is not that unusual. There are hundreds like her in Britain: unsung heroes and often utterly remarkable, without really recognising it.
Some answers have been edited for length and clarity.
Explore EVPA's research on social impact through strategic alignment; and connect with more corporate philanthropists and corporate social investors from around Europe at the second edition of EVPA's C Summit, taking place online on 3-4 December.