How Renault's reorganisation could put social impact in the driving seat
The reorganisation of French carmaker Renault is an "amazing" opportunity to accelerate the firm's social impact, said the director of its Social Business Mobilize programme today.
Speaking to attendees at the C Summit, the annual gathering for corporate social investors, François Rouvier described how the company's new CEO, Luca de Meo, had decided this year to reorganise internally into four business units: Renault, Dacia, Alpine and New Mobility. The latter, which includes its Mobilize programme, "could be a social brand", said Rouvier, who said it was "amazing" to see what had begun as a relatively small corporate responsibility initiative potentially becoming a "structural brand" for the Renault group.

Though it was unclear whether the Covid-19 crisis had directly influenced de Meo's decision, Rouvier said that the pandemic had "accelerated" the firm's social impact efforts. Many employees whose working hours were reduced during the peak of the crisis had spent their free time helping to address the effects of Covid; for example, engineers had worked to develop respiratory devices. 
In every kind of business relationship, you can ask yourself: which social impact can I have?
Renault's Mobilize programme was launched in 2012, and claims to be the first ever social entrepreneurship initiative from a car manufacturer.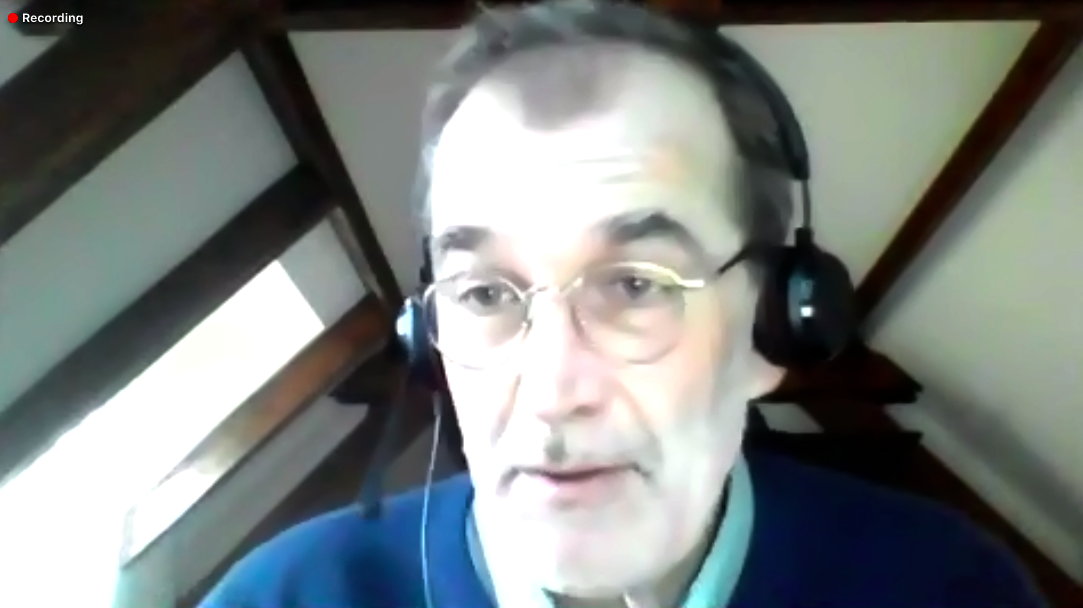 The idea, said Rouvier (pictured), was that 'social' and 'business' were not incompatible "like vinegar and oil", but could be merged "into something new". 
The programme now covers three areas: partnerships with academia, including with HEC Paris, a business school with a strong focus on social business; an impact investment fund that backs innovative projects with a significant benefits for mobility; and development of other business projects – "as many as possible" – with a social impact.
Positive outcomes for people or planet could be found in every aspect of business, Rouvier said. "In every kind of business relationship, you can ask yourself: which social impact can I have? Which social 'bonus' can I give to the most vulnerable people I have as customers or producers?" 
Not like 2008
Renault's case was presented as an example of how this year's crisis could spark more awareness of social issues among businesspeople. 
Rouvier said employee engagement was "probably the most efficient way" to drive corporate change, because "there are plenty of ideas, plenty of people in companies who want to engage, and who know exactly what to do". Many of those involved in Covid solidarity efforts wanted to continue in some way, he said.
But some of those attending today's session expressed concerns that even the major upsets of 2020 may not be enough to drive long-lasting change. 
C-suite executives might want to do more, but not necessarily know how. Some may feel it's better to delay making changes until the crisis passes – but once it's over, see little urgency to address major social problems. More education may be needed: consumers talk a lot about changing their buying habits, yet many unsustainable brands remain popular. 
And Vincent Faber, executive director of the Trafigura Foundation, reminded participants that many of the "big intentions" to do things differently after the 2008 financial crisis had fallen short.
"In the end, nothing really changed. So, let's not do it again that way – let's be serious about the change."
In the end nothing really changed after 2008. Let's not do it again that way – let's be serious about the change
Leslie Johnston, CEO of the Laudes Foundation, said philanthropic organisations could play an important role in challenging those who were still thinking too short-term.
"We can take risks, we can stick our necks out, we can inspire business to change… but we can also nudge," she said. The foundation's Fashion for Good initiative, for example, was matchmaking brands with innovators and had sparked "a flurry of creativity and ingenuity" to help make the fashion industry more sustainable. Those involved had also found ways to repurpose some of the tonnes of unwanted stock that could not be sold due to Covid. 
This nudging and influencing role was particularly needed to take on the climate crisis – "the biggest challenge of our century" – because business as usual would not be enough to make the change required, Johnston said.
"I don't even like the words 'build back better', because we don't want to go back, we want to go forward," she said.
Pioneers Post was a media partner of the C Summit, which took place online on 3-4 December and is co-organised by EVPA and Dafne. Find all our reporting from the event here.
Header image by Andrik Langfield on Unsplash