Thai social enterprises face obstacles to funding despite government support, new study reveals
Thailand's government has pushed through legislation to support social enterprises drive the country's economic and social progress, but more needs to be done as gaps between investors' position and government agenda remain.
Access to funding and a lack of public understanding of their impact are major obstacles for social enterprises in Thailand, despite government efforts to support the sector, a new study reveals.
The research, The State of Social Enterprise in Thailand, commissioned by the British Council and UNESCAP and conducted by the Social Enterprise Thailand Association and the Thailand Development Research Institute with support from Social Enterprise UK, is based on a survey of 146 Thai social enterprises and interviews with government agencies, universities, intermediaries and other organisations representing social enterprises in Thailand.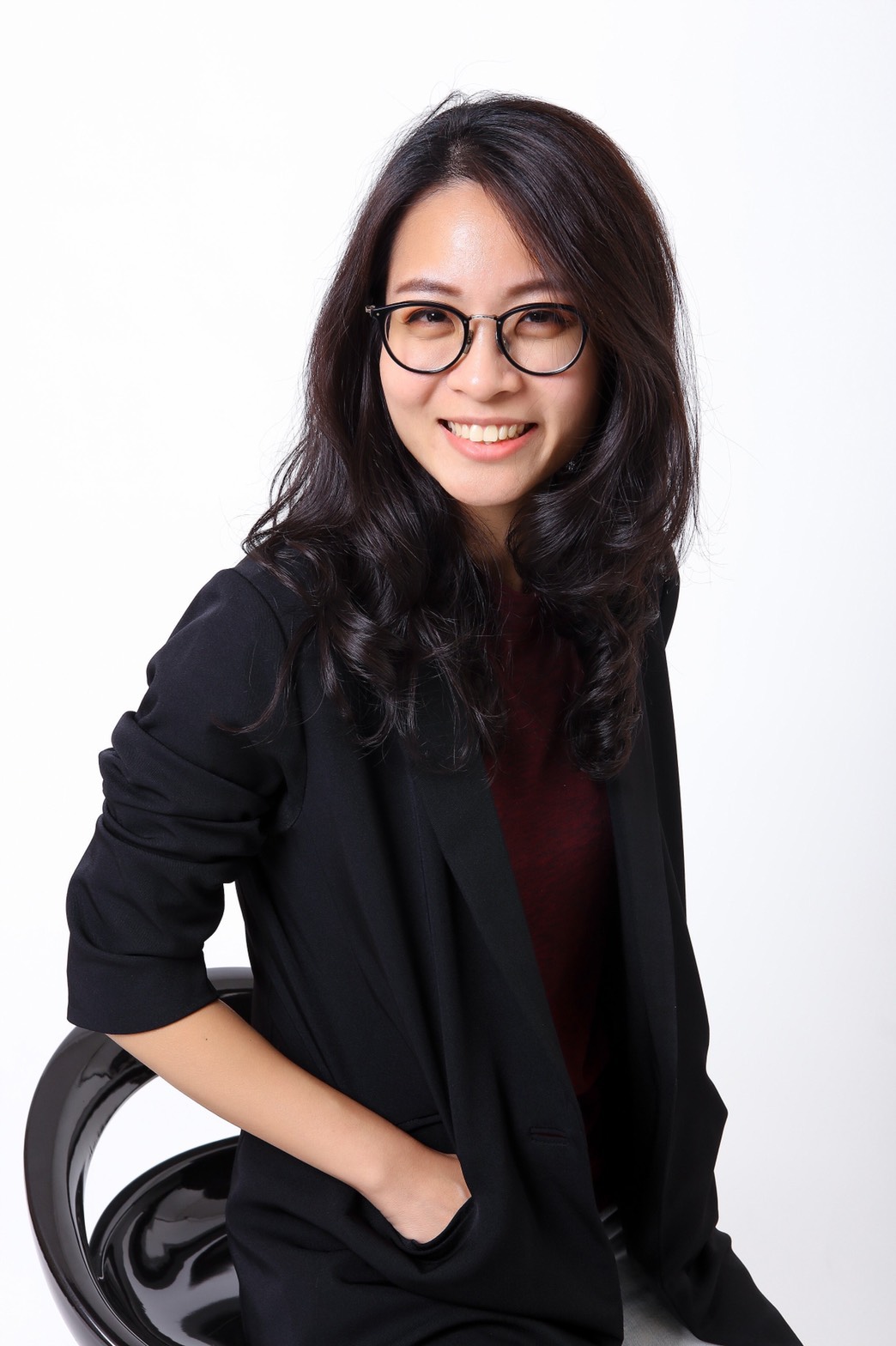 Speaking at the survey launch on 13 January 2021, social entrepreneur Thamonwan Virodchaiyan (pictured), co-founder of online recycling platform Moreloop, said she faced many of the challenges mentioned in the survey. "Starting a business is difficult – starting a business with an impact is even more difficult," she said.
However, Thai social entrepreneurs enjoy policymakers' support. "The government of Thailand acknowledges the great efforts of these community based social entrepreneurs," writes Jurin Laksanawisit, the deputy prime minister and chair of the National Social Enterprise Promotion Committee in the foreword to the research.
"The growth of existing social enterprises and encouraging new entrants contribute to the alleviation and ultimate elimination of social problems in the country." 
Thailand's long history of social enterprise
Thailand has a long tradition of social entrepreneurship. A century ago, low-income farming communities established the first cooperatives to tackle rural poverty, and in the 1970s the first social enterprises were founded, some of which received royal patronage. 
Family planning and more
The Cabbages and Condoms restaurants (whose strapline is 'our food is guaranteed not to cause pregnancy') are one of the best known examples of Thai social enterprise. They were established by Thailand's first social enterprise, the Population and Community Development Association, which was founded in 1974. This enterprise distributes contraceptives, and has had enormous success driving down population growth, and tackled the spread of HIV/AIDS, reducing infections by 90 per cent. More recently, the enterprise has created a boarding school and families pay school fees through community services, including planting trees.
While the 1990s saw another wave of mission-driven businesses creation in the country, the majority of social enterprises currently operating have been founded since 2008, the survey found, matching the Thai government's efforts to boost the sector during this period. 

The Thai executive started to promote social enterprises in the early 2010s, with the aim of driving economic growth while reducing social inequalities. In 2019, the Social Enterprise Promotion Act was implemented, designed to define and support social enterprises. It introduced a registration system for social enterprises as well as a fund to provide loans and grants for them. Social enterprises are also offered preferential treatment in public procurement.
A 2014 report from the National Social Enterprise Office estimated just over 116,000 social enterprises were operating across Thailand.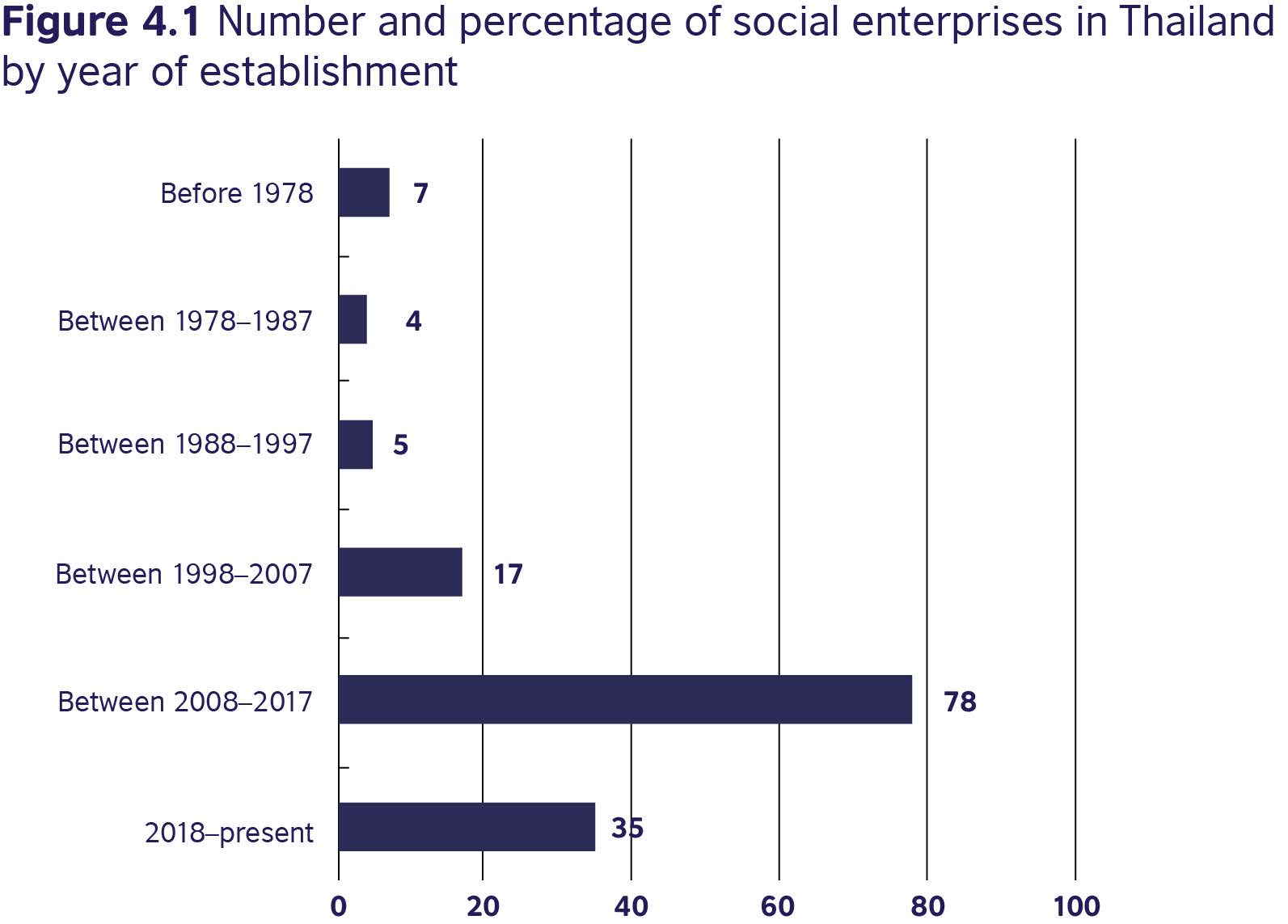 Most of Thailand's social enterprises in the research have been established since 2008. Graph from The State of Social Enterprise in Thailand report 
Barriers to growth for Thai social enterprises
Despite the considerable level of government support that Thai social enterprises enjoy, the survey found they still face major challenges, in particular with access to finance.
Almost a quarter of businesses surveyed report access to capital (both loan and equity) as a major obstacle, and just over a fifth struggle to obtain grant funding. A third of respondents find it difficult to find investors due to a limited network.
The survey found that 28% of enterprises reported not meeting requirements to access bank loans. This was due to a gap between the commercial banks that provide funding and the government's agenda, Boonwara Sumano, senior research fellow at the Thailand Development Research Institute, told Pioneers Post.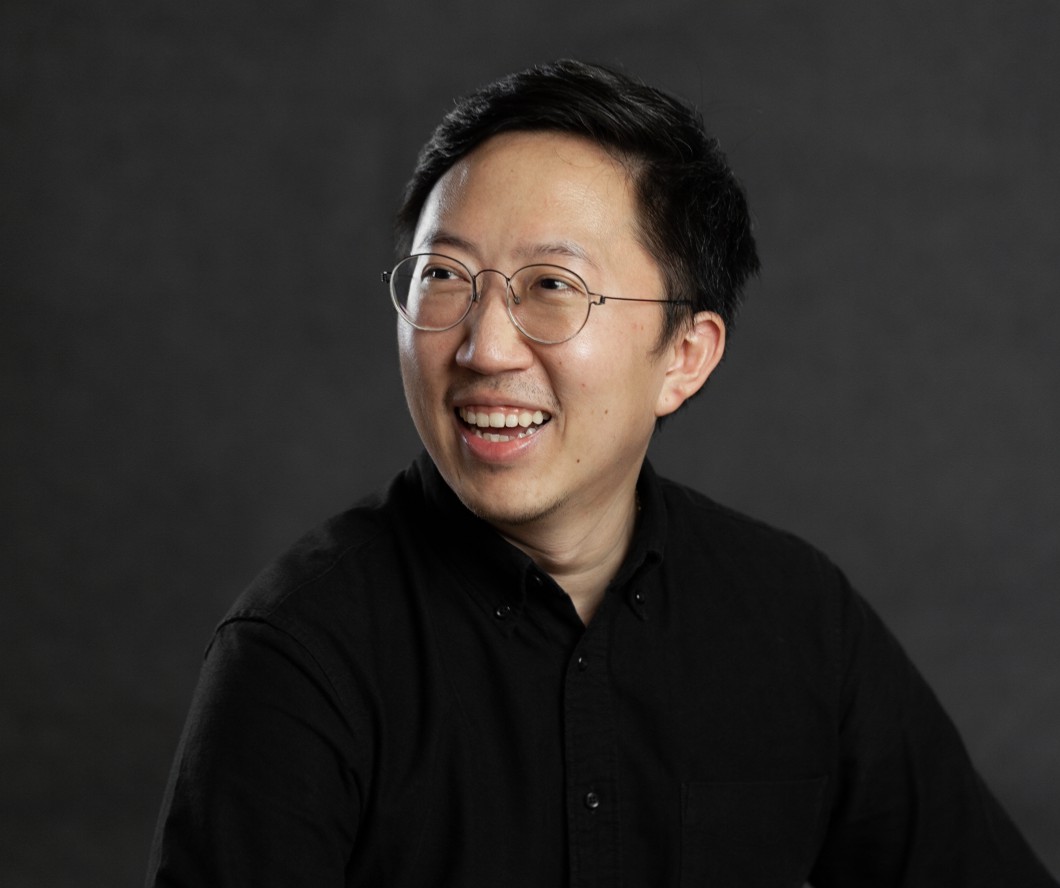 The other major obstacle faced by social enterprises is the lack of awareness by the general public and customers (reported as an issue by 23% of respondents). 
Amarit Charoenphan (pictured), ASEAN director of Impact Collective, a community-driven acceleration programme for startups aiming to solve global challenges, speaking at the launch, said social enterprises could create a lot of impact as well as a financial return to investors.
"We need to convince investors that this is a great way towards a great potential and great career," he said. Social enterprises tended to stay in a bubble, and they should go beyond it to reach out to investors, he added.
What the researchers recommend
There are still shortcomings in government legislation which should be addressed, the researchers highlight two key policies of the 2019 Act – the Social Enterprise Promotion Fund and favourable treatment in government procurement – are still to be implemented. As discussions at the launch revealed they are currently held up by bureaucracy. 
The researchers also called for more efforts to develop a better understanding of social enterprise among the general public and customers.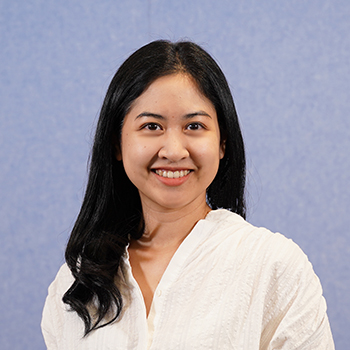 Sumano (pictured) said this was an optimal time for the report's publication, as it coincided with rising interest in environmental and social governance among big corporations and investors in Thailand. The commercial banking sector, including some of the most conservative institutions, was starting to move on ESG issues and the benefits of impact investing, Sumano added. She said she hoped the government would look at the study and follow its recommendations. 
"The report offers not only evidence, but also great hope," said Paula Woodman, the head of the British Council's Global Social Enterprise Programme. "Social enterprises in Thailand are forging the path to a future economy that is more equal, inclusive and innovative. Progress is still being made, even amid the challenges of Covid-19." 
Thai social enterprises: key facts
They operate mostly in agriculture, health and education.
They are more often led by women (35%) than mainstream businesses (24%).
Most are viable businesses: 42% reported making a profit last year, and 19% reported breaking even. 
They are optimistic: 82% anticipate future growth.
Beneficiaries of social enterprises services are diverse, and include people on low incomes, elderly people, and children and young people as the top three groups.
They proved resilient and agile during the Covid-19 pandemic: more than half (54%) did not lay off staff and 30% have transferred operations online.
A substantial number report they are receiving no government support and need funding to overcome the challenges presented by the pandemic.
Header photo: Spinners, weavers and craftswomen from Thai social enterprise Folkcharm which produces traditionally crafted cotton clothes and accessories.
Thanks for reading our stories. As an entrepreneur or investor yourself, you'll know that producing quality work doesn't come free. We rely on our subscribers to sustain our journalism – so if you think it's worth having an independent, specialist media platform that covers social enterprise stories, please consider subscribing. You'll also be buying social: Pioneers Post is a social enterprise itself, reinvesting all our profits into helping you do good business, better.