Paul Polman: individual courage and leadership are missing pieces in shaping new economy
Leadership and "individual courage" are the crucial missing pieces in overcoming climate change and global poverty, according to the influential former boss of Unilever.
Paul Polman, who was CEO at the consumer goods giant from 2009 until 2019, said the "stars [were] aligned" more than ever now, with citizens, investors and governments – including the new US administration – all ready to back a better, greener economy. What was now missing, "above anything else", he said, was leadership.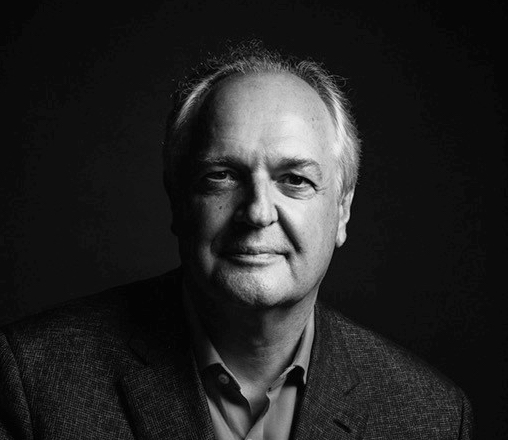 Speaking in an interview last week with Scotland's FutureX, which supports socially-conscious business leaders, Polman (pictured) said the world was "forewarned and forearmed" like never before – and it was now down to "individuals and individual courage". 
"Purpose and a strong sense of serving, a strong sense of leadership – putting the interests of others ahead of your own, knowing that by doing so you're better off, a strong sense of partnership, thinking multigenerational – are the most important skills right now that we need."
Organisations such as FutureX, he added, could help to "push a lot of people out of their comfort zone of mediocrity, if I may call it that".
Could you be the social enterprise Leader of the Year?
Pioneers Post and NatWest are once again seeking entries for the NatWest SE100 Index & Social Business Awards, including categories for Leader of the Year, Growth Champion, Resilience Award and more. Enter by 25 April to be counted among the UK's top social enterprises in 2021.
Role of business: 'derisk' the political process
Polman implemented Unilever's 10-year Sustainable Living Plan, which saw the company reach 1.3bn people through its health and hygiene programmes, among others, according to the firm. He was appointed to the UN panel that developed the Sustainable Development Goals, and has been vocal in highlighting the business case for the 2030 development agenda, including as a founder member of the Business & Sustainable Development Commission, and as co-founder of Imagine, a benefit corporation and foundation that works with CEOs to help achieve the SDGs.
Polman argued that global institutions were ill-equipped to handle today's issues such as cybersecurity, climate change or pandemics, leaving a void that businesses needed to fill. 
Businesses can't succeed in failing societies... they also cannot be a bystander in a system that gives them life in the first place
Business has for a long time benefited from good governance. Now we're going through a little bit of a difficult period. Business realises also that they can't succeed in failing societies, they also realise they cannot be a bystander in a system that gives them life in the first place. So they need to step up to the plate and, I would argue, help to derisk the political process."
This could be done, he explained, through "transformative partnerships" with civil society, governments and others. 

Not just for multinationals
Representing 60% of global GDP, 80% of job creation, and 90% of financial flows, businesses had the scale, expertise, resources and innovation to "make an outsized contribution" to addressing global problems, said Polman.
This did not just apply to multinationals. People running small businesses often claimed they were constrained by their lack of resources or knowhow, said the former CEO: "That's not actually true. There's so much in the public domain, and you just need a few people who are committed".
Most of the 12,700 companies signed up to the UN Global Compact – a voluntary initiative, of which Polman is a vice-chair, based on CEO commitments to support the SDGs – were SMEs, he added, with many "taking enormous action" on climate change. 
You just need a few people who are committed
The opportunities for startups right now was "energising", he continued.
"I think the smart ones – which are very close and often much closer to society than these big companies that become very internally focused – the smart ones are really making use of the situation, which I think actually has more possibilities for SMEs, [rather] than less."
As well as putting long-term purpose "at the heart" of their business model, Polman argued that business leaders should aim to create "net-positive companies": in other words, ensuring that all activity aimed to "restore our relationship with people and planet". That included taking responsibility for so-called 'scope 3' greenhouse gas emissions – those caused by a company indirectly through their value chain.
"Too many companies still today think they can outsource their value chain and also outsource their responsibilities. That doesn't happen anymore, that's not allowed anymore."
Thanks for reading our stories. As an entrepreneur or investor yourself, you'll know that producing quality work doesn't come free. We rely on our subscribers to sustain our journalism – so if you think it's worth having an independent, specialist media platform that covers social enterprise stories, please consider subscribing. You'll also be buying social: Pioneers Post is a social enterprise itself, reinvesting all our profits into helping you do good business, better.