Opinion: Microfinance can level up communities, so why won't the UK government back it?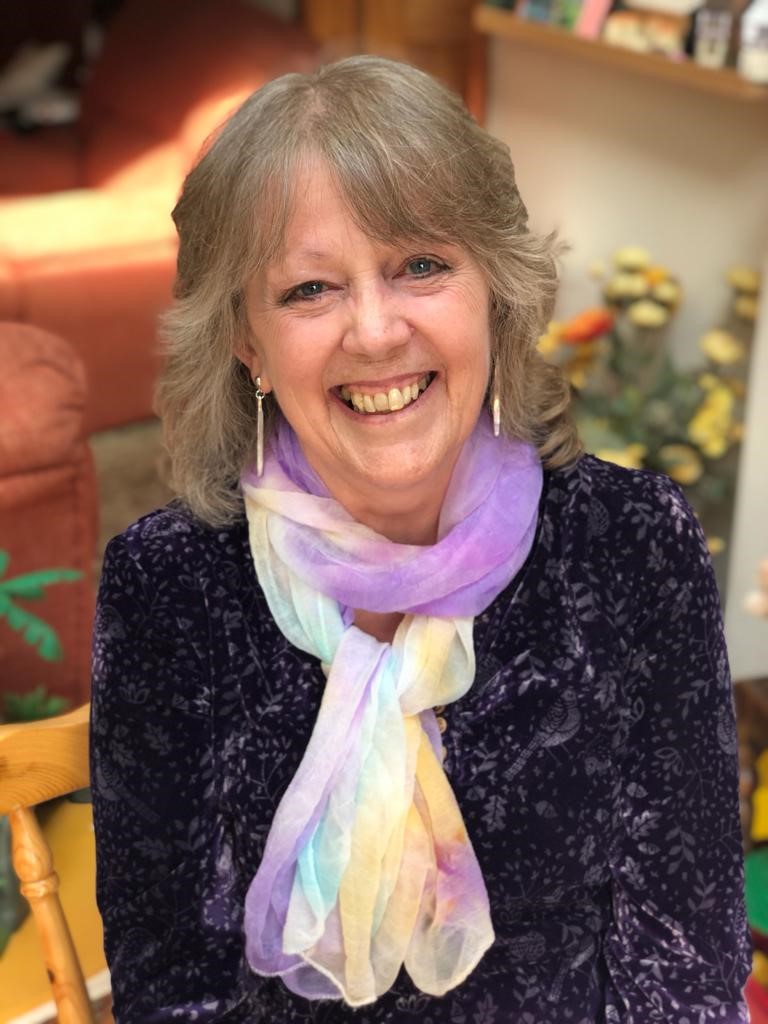 Small, low interest loans to the poorest people can transform lives and level up communities, but traditional microfinance has never taken off in the UK. What's more, Brexit dealt it a near-fatal blow, says Karen Davies, the founder of one of the country's few microfinance lenders. It needs government support now.
Tal thought he had wrecked his life after getting into a fight and ending up in prison, but he retrained while he was incarcerated and came out full of hope that he might be able to start again. Those hopes were soon dashed – no one would employ him because of his record, and his poor credit score made it impossible to raise funds to start his own business from any mainstream or government-backed lender. We at Purple Shoots did offer support – two loans totalling £3,500. Tal's business has now been running successfully for seven years, he employs others, he's paid back his loans, and has had the new start he hoped for.
Purple Shoots has supported hundreds of people like Tal, people at the bottom end of our economy for all sorts of reasons, but who have entrepreneurial skills and aspirations. To date we have made more than 700 loans with an average size of £2,500, starting more than 550 businesses and supporting more than 100 existing businesses. We've helped around 850 people move out of unemployment. As a result, we tick all the necessary boxes for the UK government in terms of the levelling up agenda, building back better and creating prosperity in disadvantaged communities.
Yet in the eight years we have been running and, in spite of the mounting evidence of our impact, we have struggled to attract serious government support. We remain the only UK lender offering "traditional" microfinance to enable people to start businesses – by this, I mean lending to the very poorest people to start a business, as the original inventor of microfinance, Muhammad Yunus, did in Bangladesh. 
As one of our investors says: "Purple Shoots is the first organisation I've come across which is actually doing levelling up. I can't understand why the government isn't throwing money at it."
Purple Shoots was set up with a big aim of tackling poverty, unemployment and social isolation. It does this in Wales and south west England, through providing traditional microfinance, small, ethical loans to individuals who cannot raise finance from any other source to enable them to start or run a small business; 96% of our borrowers are on benefits when they receive a loan from us. 
We also create self-reliant groups – these are small collectives which encourage people to take back control of their lives, build on the skills they have, learn new ones and move towards greater financial resilience, reduced isolation, income generation and work.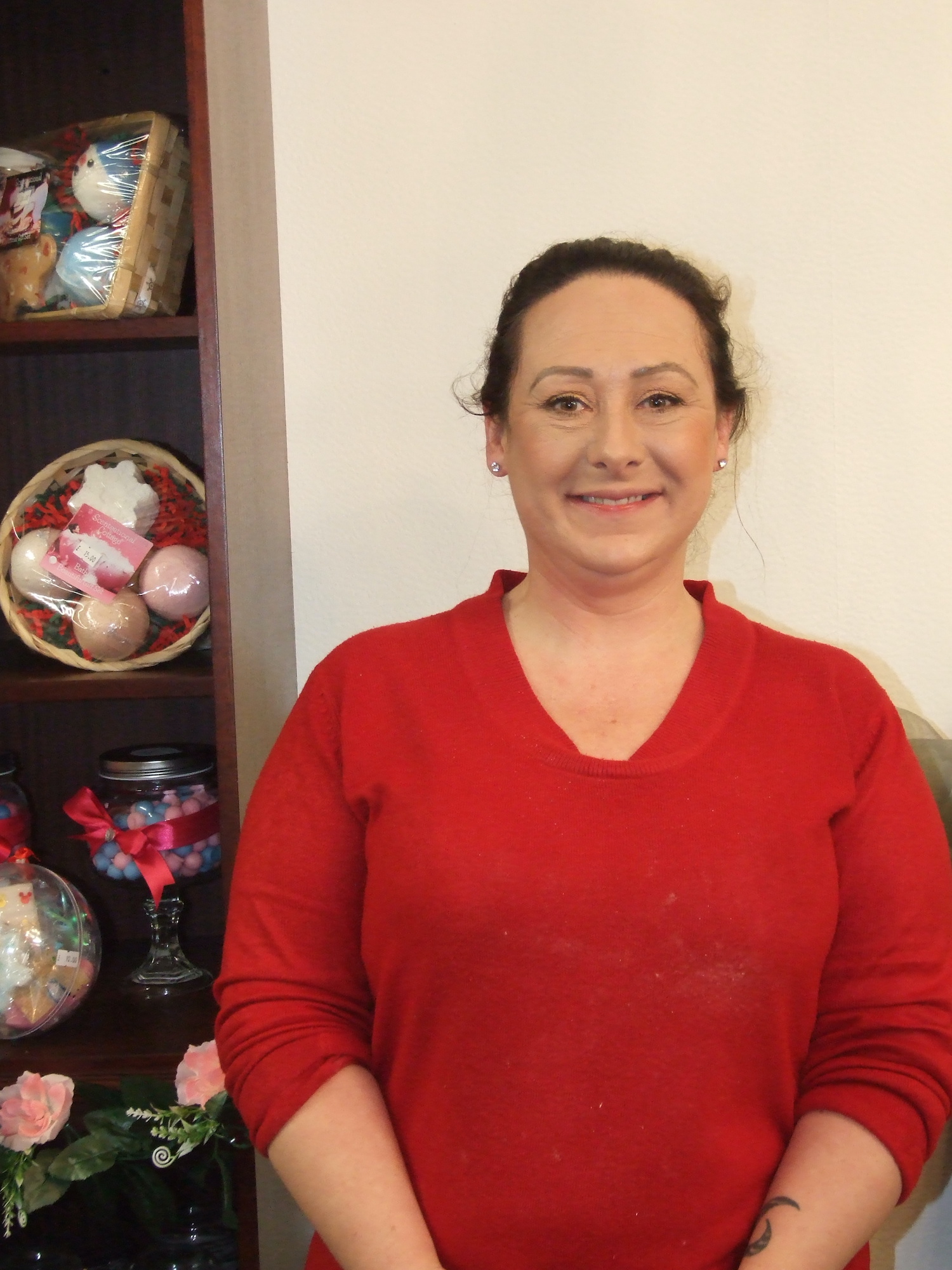 We have supported people like Ruth Hancock (pictured). Ruth was in debt and struggling after a long-term illness. Today, through the business she created, she is now debt-free, employing others and trading internationally.
Nicky Stephenson (pictured top), while recovering from a childhood history of abuse and a long-term caring responsibility, has created a business which is at the heart of a local community. She contributes not just to her own wellbeing and financial resilience but also generously supports local activities.
Our loans are transformational, putting people on a sustainable pathway away from poverty and debt, as well as creating wealth in their local communities.
Big impact, but little support
The economic impact of this type of lending is ten times the amount loaned, according to research carried out by the Centre for Business in Society at Coventry University for the Responsible Finance Association. In addition, a study of this form of microfinance by the Centre for Economic and Social Inclusion for the Fredericks Foundation in 2012 (a little dated perhaps but relevant circumstances are not hugely different now) showed that there is a net gain to the Treasury of £3-£4 for every £1 loaned this way (in benefits saved, taxes paid, etc).
And yet our growth is limited because, since the UK left the European Union on 31 January 2020, there has been no loan guarantee scheme to replace the one that was offered for microfinance by the European Investment Bank via EaSi, the EU Programme for Employment and Social Innovation. We were in the process of being approved for this when Brexit happened, and a few other organisations in the UK made use of it too. There is no other UK government support to help with the cost of doing this type of lending.
We took a decision early on not to charge high interest rates to our clients because it would place too much of a burden on small businesses at their critical early stages. But this means that the money we earn is not enough to cover our running costs and replace capital, and so we need people who are interested in "buying" our social impact (to date, grant or donated support) to continue and to grow.
The government says it wants social impact – it wants to improve left behind areas, to create prosperity there. Big Society Capital has a remit to do this – but it wants a return on the money it invests and it accepts that this will limit the social impact it can have. So far, Big Society Capital does not support microfinance organisations with high social impact but no profit. 
British Business Bank, the government-owned bank which supports small businesses, offers loan guarantees – but, at present, these are limited to larger lenders and are provided where there is insufficient other security available. A small microfinance organisation lending to people who have no security to offer in the first place does not qualify. 
Part of the problem with both these bodies is that they look on a small microfinance organisation in the same way as they would other business lenders – and business lenders must, surely, be making money or at least breaking even – and if they aren't, then surely the businesses they are funding are not worth funding? We have hundreds of examples that prove this is not so, but I think that view remains.
Why does the UK government do nothing?
Microfinance around the world is widely supported. For example, in Australia microfinance lenders are 100% government-funded. In the US, the Community Reinvestment Act of 1977 encourages the larger financial institutions to meet the credit needs in the communities in which they work. But the UK does nothing, and that is why there is only one Purple Shoots. We have ambitions to grow and a methodology which is easily replicated and are planning for it anyway – but our spread across the UK will be slow without the underpinning that we need. Even our modest growth plans see 4,000 loans over the next six years. 
Traditional microfinance can change lives and communities but such high impact comes with a cost
Achieving what we did with Ruth or Nicky that many times over will be transformational for communities. The total underpinning needed for that over six years is only £2.3m – a very low price for at least some modest growth in UK microfinance.
Traditional microfinance can change lives and communities, transforming the lives of even the most left-behind people – but such high impact comes with a cost and, in view of the net gain to government, it seems reasonable that they, as many other governments around the world do, should be willing to pay.
Thanks for reading Pioneers Post. As an entrepreneur or investor yourself, you'll know that producing quality work doesn't come free. We rely on our subscribers to sustain our journalism – so if you think it's worth having an independent, specialist media platform that covers social enterprise stories, please consider subscribing. You'll also be buying social: Pioneers Post is a social enterprise itself, reinvesting all our profits into helping you do good business, better.