WISE100 2022: winners revealed at London ceremony
In the first face-to-face event for many people in the UK impact community, Pioneers Post and NatWest announced this year's WISE100 winners.
The winners of the fifth NatWest WISE100 awards have been revealed in front of a packed audience in London today.
The WISE100 is an initiative by Pioneers Post in partnership with NatWest Social & Community Capital, to celebrate, support and share expertise, learning and inspiration among women in social enterprise across the UK. 
The annual WISE100 list was announced last month, naming the top 100 women in social enterprise across the UK.  
This year saw four outstanding women winning across four categories: the Social Business Leader of the Year, Environmental Champion, Social Investment Champion and Star of the Future. The award-winners were announced at a ceremony held today at the NatWest headquarters with an audience of 100 people from the WISE100 network present in person and others joining online. Pioneers Post editors Anna Patton and Julie Pybus were the hosts.
I'm blown away by all of these inspiring stories. It takes guts and commitment to run a social enterprise
Reflecting on the day's activities, which also included a panel discussion featuring women from the WISE100 network, Megan Virrels, CEO of NatWest Social & Community Capital – the bank's independent social investment charity, which has been supporting social ventures for more than 20 years – said: "I'm blown away by all of these inspiring stories. It takes guts and commitment to run a social enterprise – not only do you have all of the usual stresses and strains of running a business, but you also have to focus on the mission and the delivery of social impact."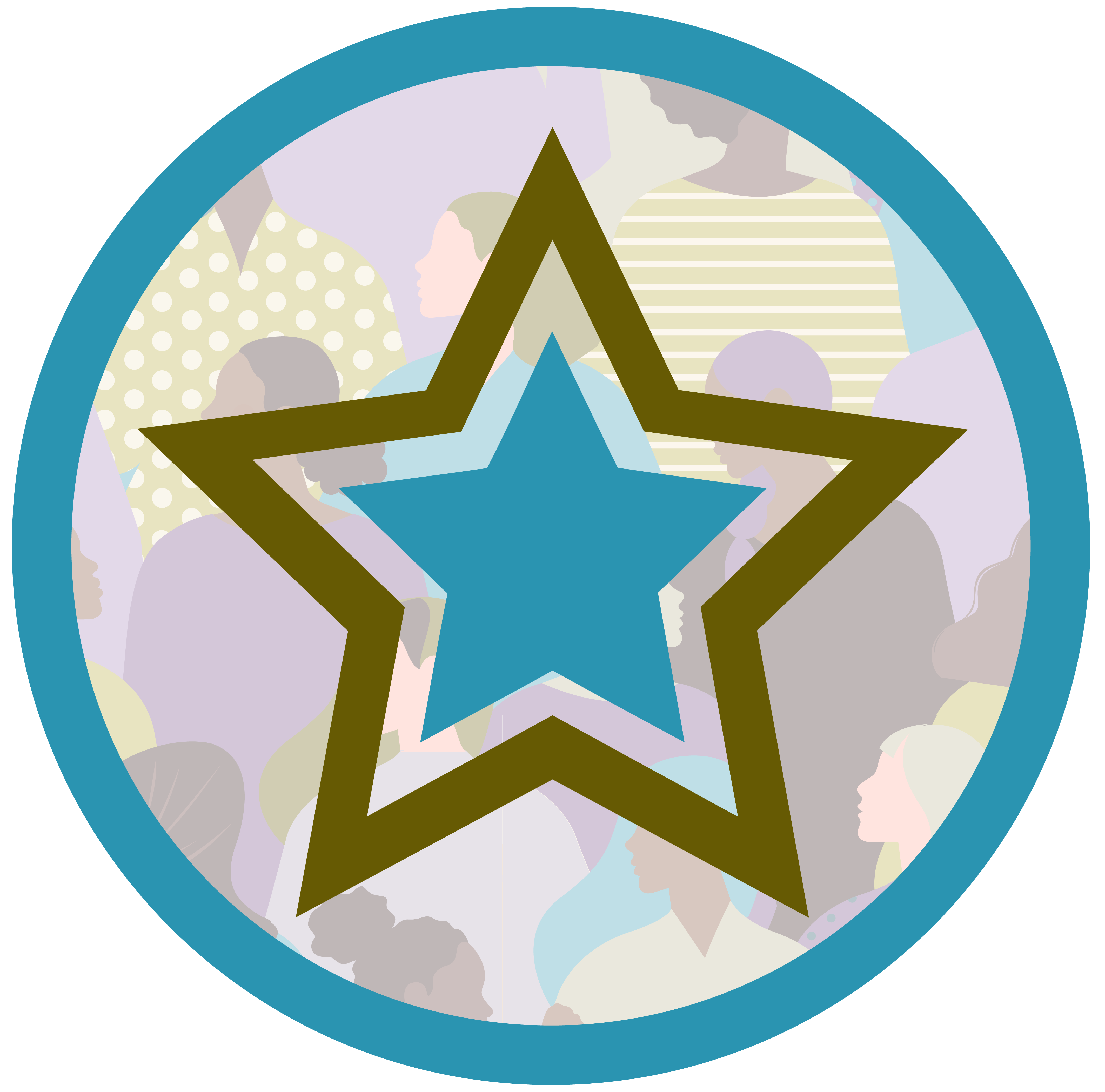 Star of the Future
Winner: Laura North, We Speak
Highly commended: Gabriela Matouskova, Hope for the Community CIC and Charlotte Newman, Carefree Space
The Star of the Future award recognises a CEO or leader showing star qualities and who is relatively new in their social enterprise career, with three or fewer years of leadership experience.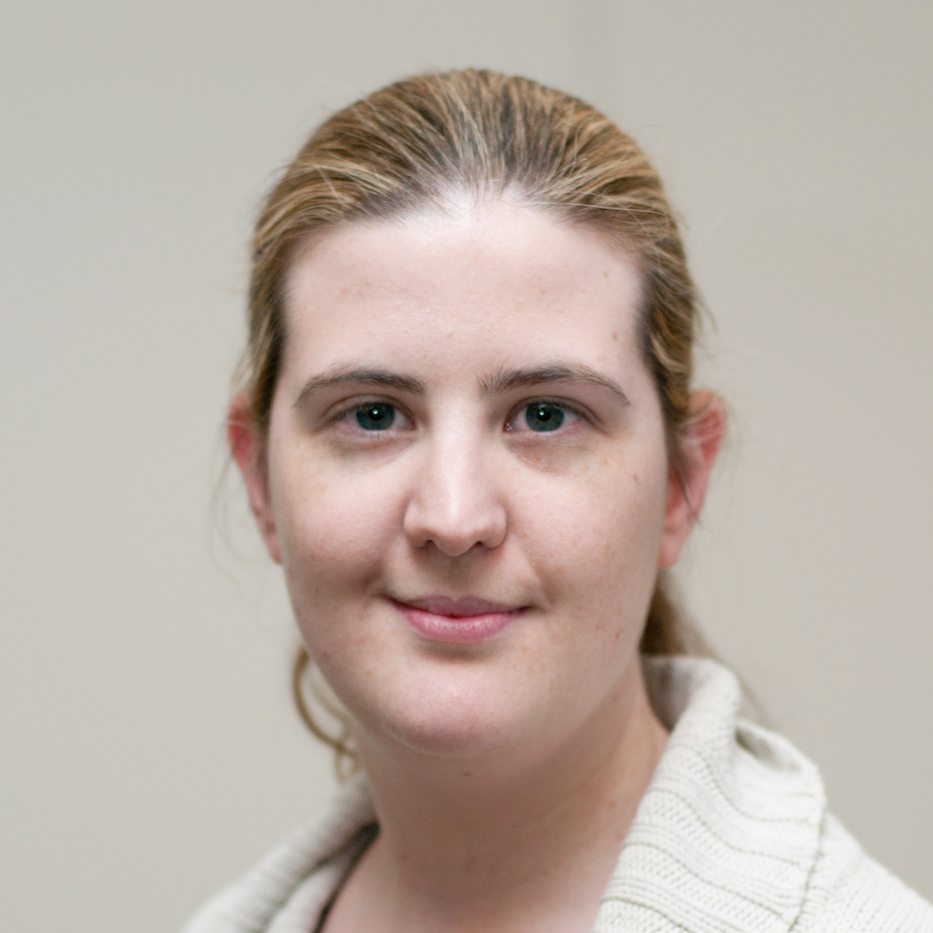 Winner Laura North is CEO and founder of We Speak, which works with young people from under-represented backgrounds to improve their speaking confidence. After transforming the business model during the Covid pandemic, North says that the business is now at the point where it can double its impact in the next year. 
Among several endorsements that North received as part of her nomination, one colleague said: "I've seen first hand how Laura has pushed through her own anxiety about speaking in order to help others. What she's achieved for herself and others is outstanding and is making a significant positive impact on the lives of young people."
Another added: "Laura has changed my life, and the lives of numerous women around me."
The guest judge for this category was June O'Sullivan, from the London Early Years Foundation, and the award was presented by Sharniya Ferdinand of NatWest.
Asked about what her ambitions were, North said: "I care so much about We Speak, I just really want it to grow and to reach as many people as possible."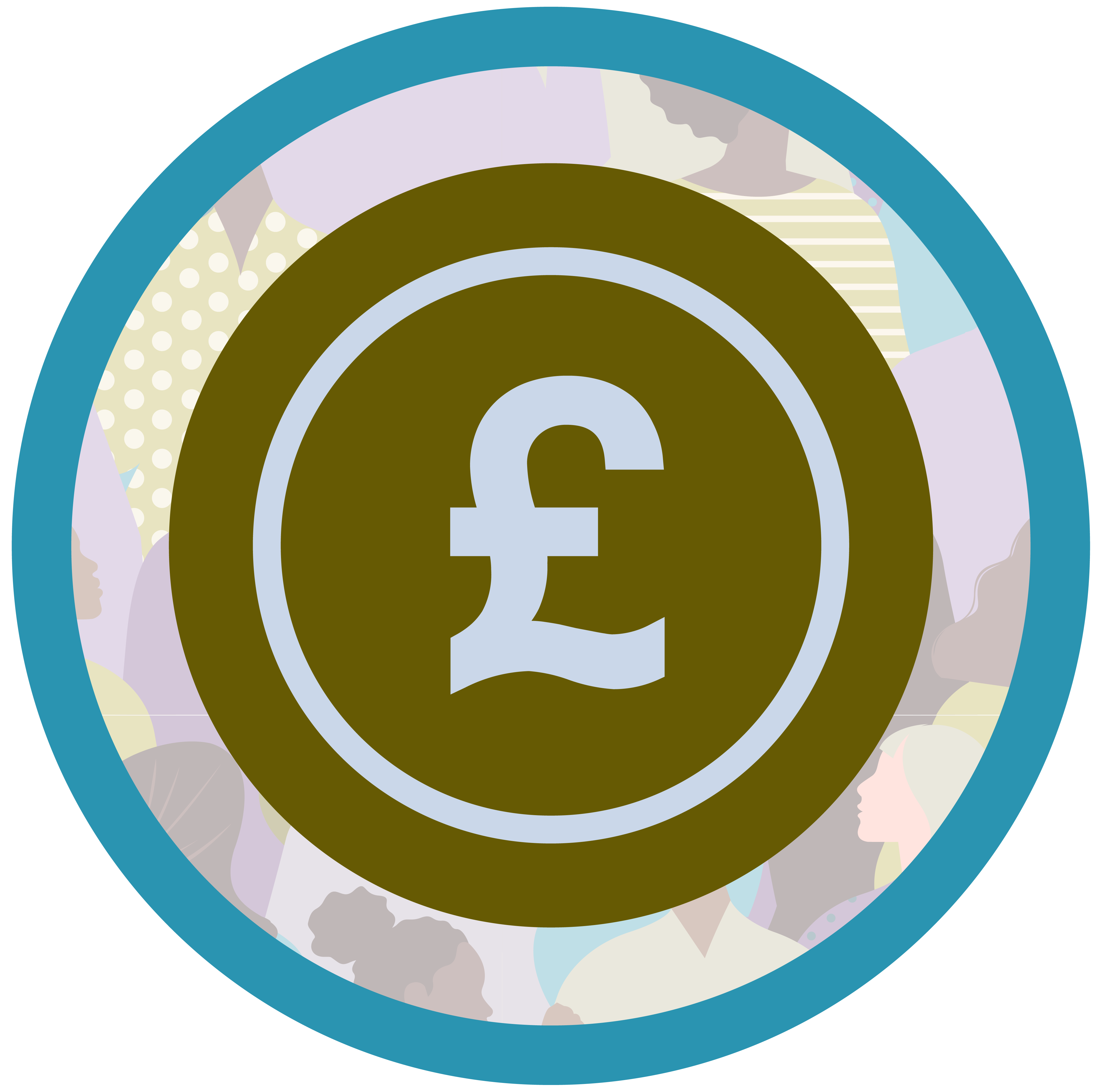 Social investment champion
Winner: Mathu Jeyaloganathan, UnLtd
Highly commended: Lisa Ashford, Ethex 
The social investment champion rewards a woman that has made her mark in social investment during the past year.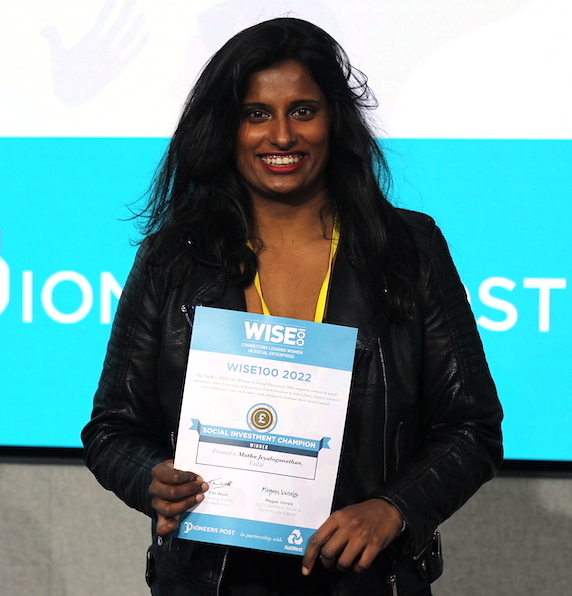 Winner Mathu Jeyaloganathan was described on her nomination as having made a "significant contribution both to UnLtd and to the social investment sector. Whilst managing a portfolio of investees, Mathu simultaneously spearheaded a cross-organisational effort at UnLtd by leading on the Social Enterprise Support Fund, ensuring millions of pounds of covid response funding reached diverse entrepreneurs and investees at a crucial time."
The prize was presented by Servane Mouazan, the founder of Conscious Innovation, who has offered an executive coaching session to the winner of this category. The guest judge for this category was Sara Redford, board member at Big Issue Invest.
To be a good social investor, Jeyaloganathan said it was important to take the time to understand people's circumstances. She said: "It is really hard to make decisions about money and to ask about money, so it is really important to recognise that."
She added: "A lot needs to change. I think we need to go back to the base of why we are here, which is to support social enterprises. We need to break down the [systemic] barriers."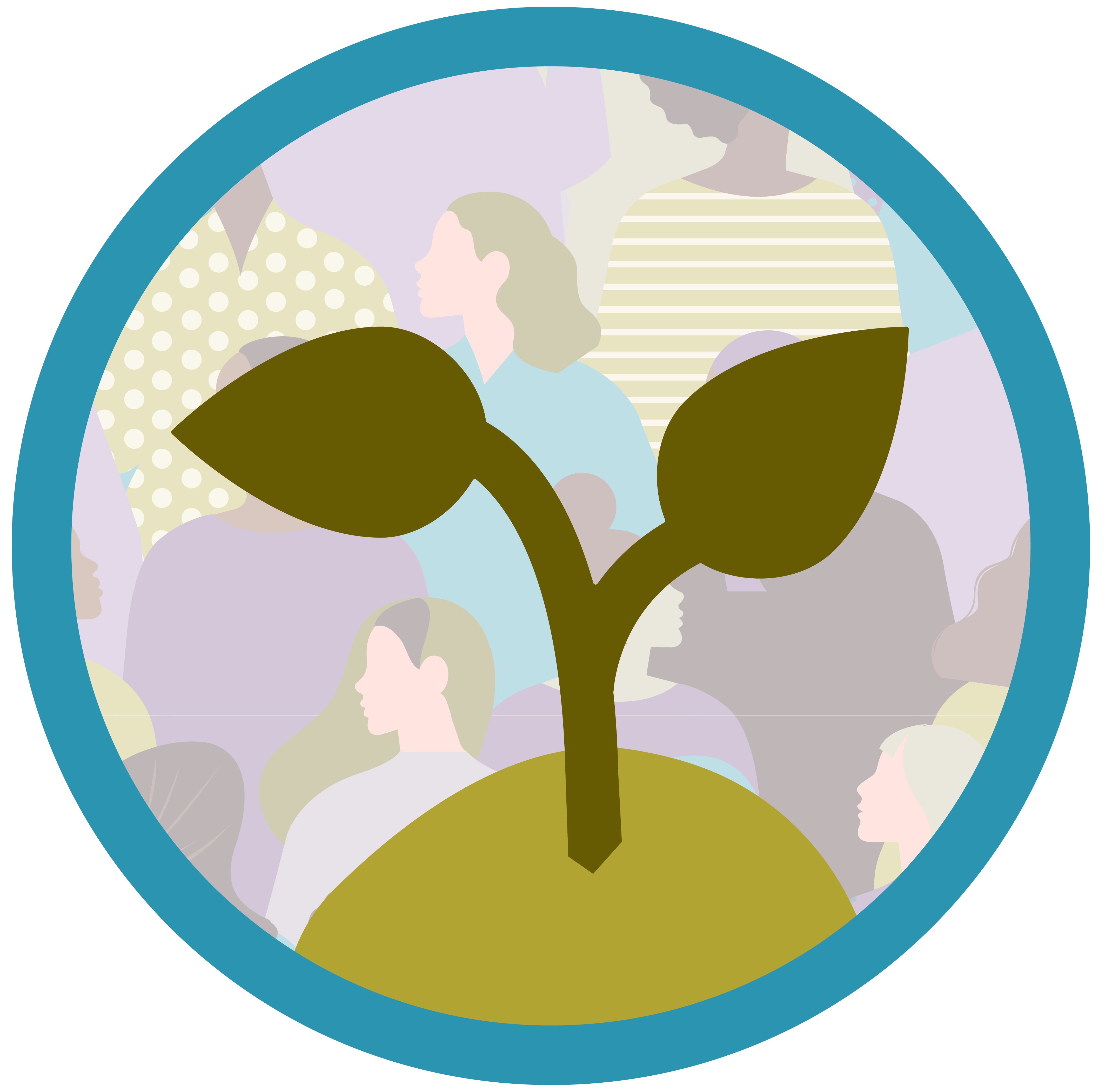 Environmental champion
Winner: Elaine Brown, Edinburgh Remakery
Highly commended: Nadia Laabs, SafetyNet Technologies 
A hotly contested category, the Environmental Champion rewards a woman doing pioneering work in social investment with a focus on climate change and environmental issues.
The award was presented by Yasmin Waljee, international pro bono partner at Hogan Lovells, the guest judge for this category.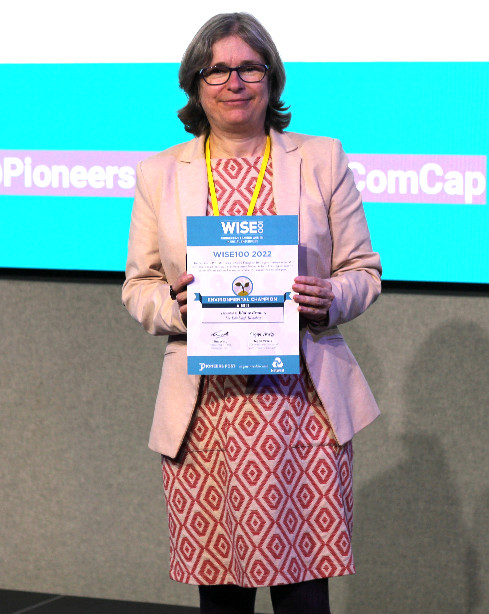 Winner Elaine Brown is the CEO of the Edinburgh Remakery where she is driving forward the concept of re-use and repair. Edinburgh Remakery repairs, refurbishes and recycles what others send to landfill, and they pass these repair skills onto others within the Edinburgh community through education.
Brown regularly gives talks to businesses and organisations across Scotland about the concept of reuse, circular economy and social value. She is passionate about creating stronger collaborations between the third sector and public and private sectors. She is also creating apprentice opportunities within her social enterprise for those facing barriers to employment.
In spite of the turbulence caused by the Covid pandemic, Edinburgh Remakery had its most financially successful year ever in 2020. She took the team through a journey of what she calls survive, revive and thrive.
When asked about how the audience could help tackle the climate emergency, Brown said: "Do your bit; each little bit does help. Waste less, live more. If we all try to do that, we will beat this climate emergency. We will tackle inequality and build a better world for young people."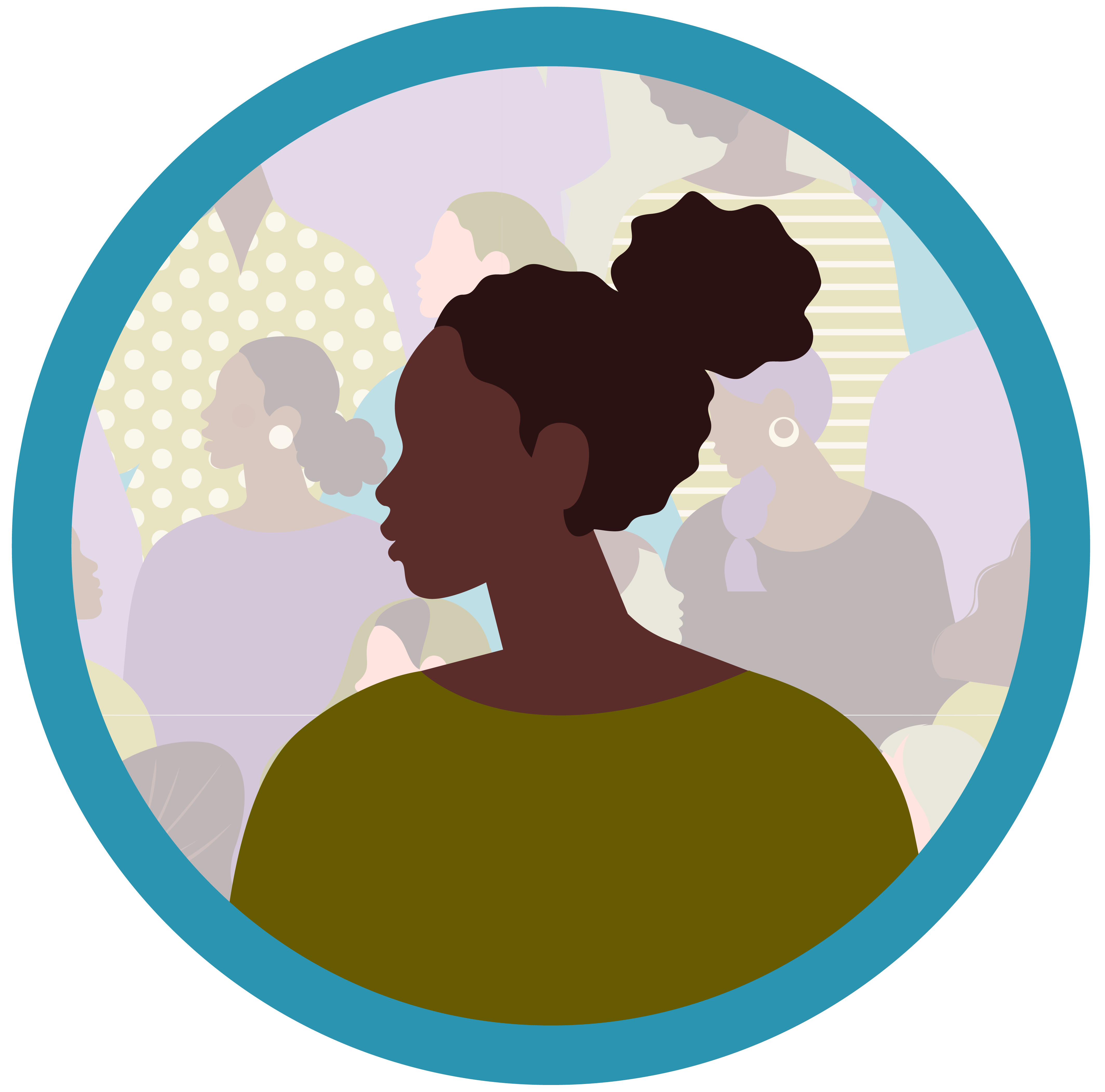 Social business leader of the year
Winner: Kim Rihal, Equal Education
Maeve Monaghan, Now Group 
The Social Business Leader of the Year recognises an outstanding a CEO or leader with more than three years of leadership experience and who is building revenue, social impact and a strong team. 
Kate Smith and Laura Walker from Memory Matters, the guest judges for this category, presented the award.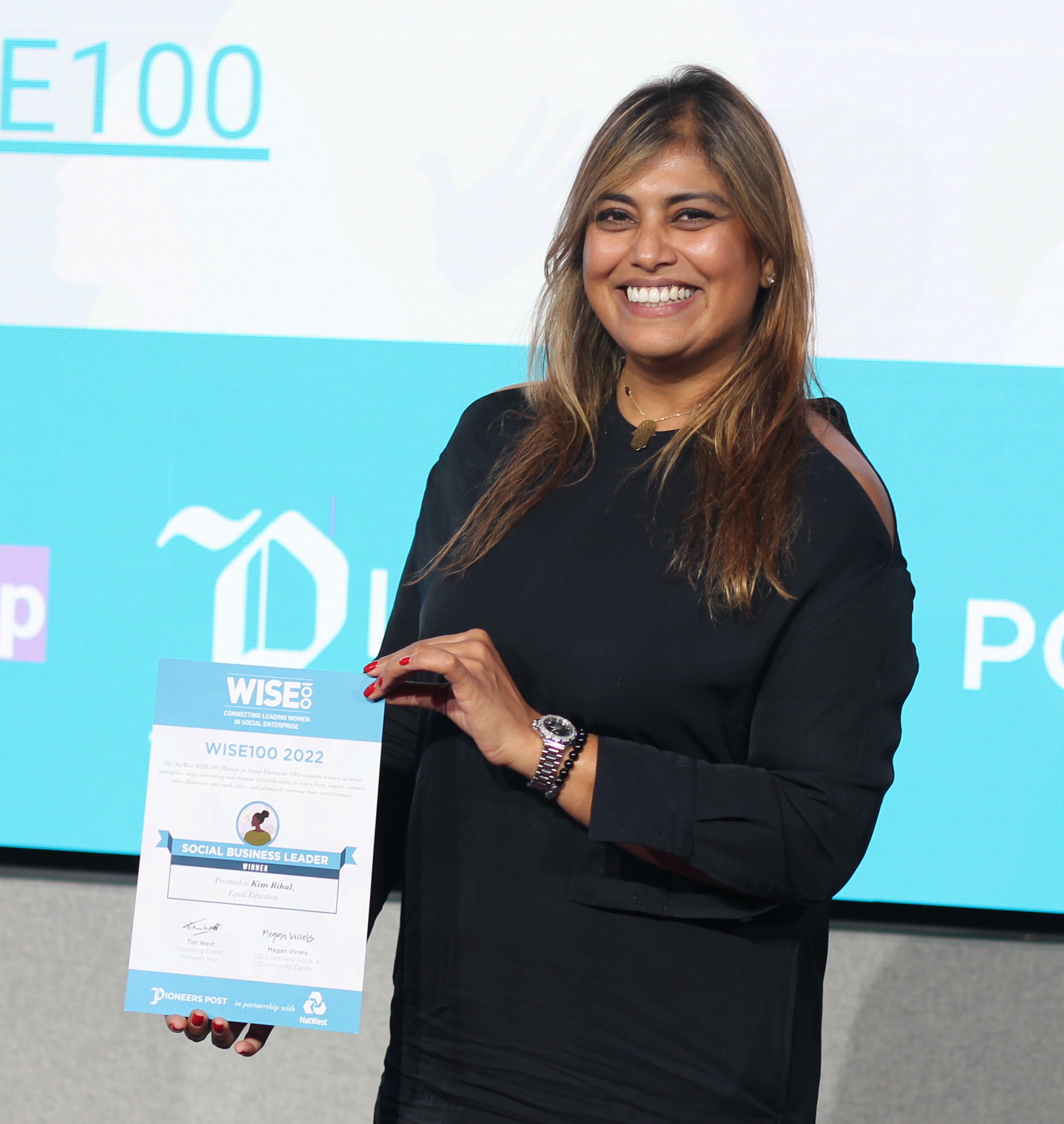 Seeing the disjointed and fragmented market of specialist education provision, winner Kim Rihal co-founded Equal Education, the only social enterprise tackling the deeply entrenched problem of educational inequality.
Rihal has turned the Oxford and Cambridge model upside down, providing targeted and tailored tuition for our most vulnerable children.
Such a success that it's gone global – with an office in Cape Town and another planned for Melbourne, Australia. 
Her application showed that Rihal is a rising female leader in the alternate education space. Her nominee highlighted that she has reimagined what we can do to really support and encourage the young people who are often forgotten about. Her vision combined with her business acumen, bring much needed dynamism to see new results and responsible innovation.
Pictured top, left to right: Nadia Laabs; Charlotte Newman; Elaine Brown; Lisa Ashford; Kim Rihal; Aisha Hakoum and Vashtita Ashie, WeSpeak facilitators; Mathu Jeyaloganathan; Gabriela Matouskova
Thanks for reading our stories. As an entrepreneur or investor yourself, you'll know that producing quality work doesn't come free. We rely on our subscribers to sustain our journalism – so if you think it's worth having an independent, specialist media platform that covers social enterprise stories, please consider subscribing. You'll also be buying social: Pioneers Post is a social enterprise itself, reinvesting all our profits into helping you do good business, better.