UK v US: the social investment race is on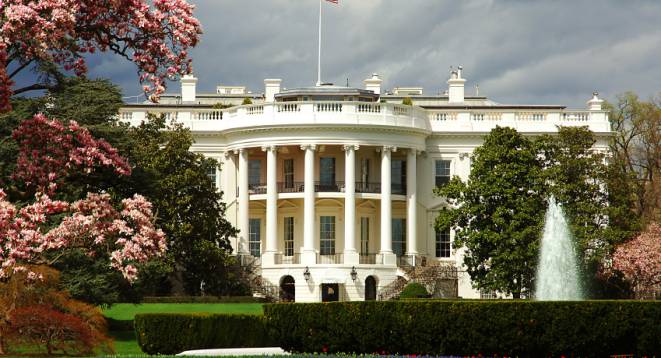 In response to a White House invitation, a group of leading UK social investors took a trip to the States. James Perry explains that while the Americans see the UK as leading the way in social investment, they are actually racing ahead on some fronts
It promised to be interesting, the first ever UK Social Investment Trade Mission to the US. Our meetings with the White House social innovation team and other US social investment leaders didn't disappoint.
The trade mission was organised by UK Trade and Investment and the Cabinet Office in response to an invitation from the White House's Office of Social Innovation and Civic Participation. The visit took place from 14 to 18 October and delegates visited Washington DC and New York, where we were hosted by a number of leading US social investment organisations including McKinsey, the Case Foundation and the Global Impact Investors Network. Delegates included representatives from Big Society Capital, Allia, the City of London Corporation, Social Investment Business, and Bates Wells and Braithwaite.
There is a perception in the US that the UK is leading the way in social investment. This is driven by recent innovations coming out of the UK, such as the world's first social impact bond at HMP Peterborough and the establishment of Big Society Capital, the world's first social investment bank. Further developments reinforce this perception - innovations in social investment products, such as Investing for Good's charity bond (with Scope as the first issuer), and new infrastructure, such as London's forthcoming Social Stock Exchange.
But the US didn't become the world's wealthiest nation by sitting around watching other people showing them how it's done. The energy and quality of the US leaders in the field of social investment struck us in the UK delegation between the eyes. They are making notable progress on a number of fronts:
Outcomes securities:  the social impact bond and payment-by-results securities idea has been set alight in the US. Top level strategic thinking from mainstream financial services consultancy businesses, such as McKinsey & Co in New York, is creating a fearsome momentum. The involvement of Goldman Sachs alongside New York mayor and legendary investor Michael Bloomberg in the first social impact bond in the US has helped with this. They were citing Australia as a nation they see as breaking new ground in this field.
Social innovation funding: $95m of government firepower is being systematically applied into the venture philanthropy industry through its social innovation fund. This will leverage a further $250m of private funding. But more importantly it will stimulate considerable momentum into the field of evidence-based community interventions which deliver a level of human transformation that conventional state provision cannot achieve. We have nothing to compete with that in the UK.
Innovative policy: this UK government, and the previous one, have been way ahead of the global game in the development of policy innovation to stimulate the creation of a vibrant social investment marketplace, as evidenced by the 2008 Dormant Accounts Act. But initiatives like the Community Reinvestment Act, and the 'Race to the Top' (a $4.35bn incentive pot to incentivise innovation in education) have clearly created considerable momentum for change in the US.
There are other things for us to learn – in the US, the stimulation of the SME sector in general is seen as a key 'social investment' priority, given that it is the sector of the economy which drives the most innovation and new job creation. Their narrative also sees civil society organisations not just as a safety net but as a key driver of economic growth.
There is one critical area where the US does have a distinct advantage. There are a significant number of American entrepreneurs who have made multi-billion dollar fortunes  – the pioneers behind Google, Microsoft, eBay, AOL and so on. We were grateful to be hosted by Jean Case (the wife of AOL founder Steve Case) at the Case Foundation. Many of these entrepreneurs have given such fortunes to their foundations – the Case Foundation, Omidyar Network (the social investment company of eBay founder Pierre Omidyar), the Bill & Melinda Gates Foundation – that they now have the financial power of small countries. These people made their fortunes by refusing to accept the status quo, and inventing the systems of the future. They are applying their systems-thinking approach to the challenges surrounding philanthropy and social change. Their dissatisfaction is leading them to seek systemic change to government, business and charity. They have sufficient credibility and capital to operate in circles where they have the contact details of presidents in their mobile phones. Their foundations all have offices in Washington DC as well as Silicon Valley.
Other than Big Society Capital, we have no competitor for this combination of thought leadership, financial firepower and risk-appetite to back game-changing ideas. One action for the UK might be to see if we can stimulate such a group, or failing that to encourage the US pioneers to open offices in London as well as Washington DC. Omidyar Network already has.
A global race is on to create practical, investable solutions to the problems associated with the silos in which financial markets, government and charity have operated. The UK has taken an early lead. Like us, our US counterparts sense strategic opportunities in areas such as using the tax code to incentivise change, democratising finance and social services, and cracking how to finance early interventions. We are all looking to scale what works and find new ways of involving human as well as financial capital.
It is clear that the UK will not be able to retain our leadership position unless we are willing to create more ripples. The social impact bond and Big Society Capital were big rocks thrown into the sea of social investment. More big rocks will be required if the UK is to avoid being overtaken by some outstanding thinking coming from the US and elsewhere in the world.
Vying to lead this race will help to drive us, refine our ideas and deliver results. This UK trade mission was important because it also reminded us that as we compete, we can also collaborate and share best practice – because the only winners of our race will be the poorest and most vulnerable people in both of our societies.