Sir Ronald fires the starting gun for social investment space race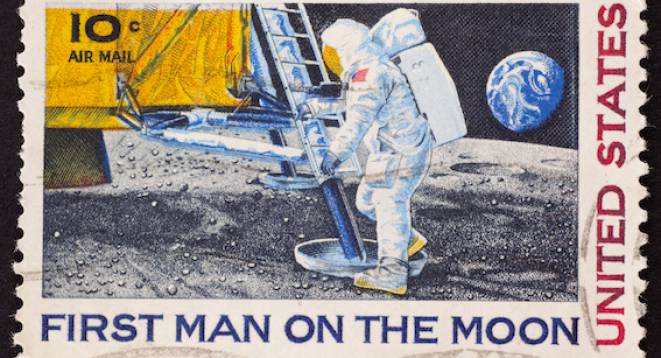 At the Good Deals social investment conference last week, Sir Ronald Cohen fired the starting gun for an inter-government race. But, unlike the race to space, the technology that countries are looking to build involves engineering financial instruments in a bid to tackle deep-rooted social issues on earth.
A cross-country race to be the leading social finance nation was started at the UK's
Good Deals
conference last week, in a live panel conversation between Toby Eccles, co-founder of Social Finance, Sir Ronald Cohen, outgoing chair of
Big Society Capital
, and Harvey McGrath, BSC's incoming chair.
Sir Ronald urged governments to quicken the pace and support each other in the construction of instruments of social finance. He said the UK, the US, Canada, Australia and Israel were all looking at social impact bonds to deal with challenges from recidivism to diabetes.  
But he suggested that governments would only move faster if there was friendly competition and mutual reinforcement from other governments: "The only way you're going to accelerate it is by governments learning from each other and trying to steal a march on each other." 
Sir Ronald described tools in the making as part of a new wave of innovation, similar in force and impact to the development of entrepreneurship, and tech entrepreneurship: "This is a wave of social entrepreneurship and impact investment, following the wave of business entrepreneurship, tech entrepreneurship and venture capital," he told conference delegates who were there to see him accept a special 'Good Deals Pioneers Award'.
If the development of the Internet, mobile technologies and the mapping of the human genome are the milestones of achievement for the wave of tech entrepreneurship, innovations of equal importance will come from the development of new methods of finance to answer social and environmental challenges, said Sir Ronald.


"We're going to see this 'social technology' being refined and travelling across the world, expressing itself through the funding of non-profits, and profit with purpose- companies which have a financial locomotive but very important social objectives at the same time."


When Toby Eccles, co-founder of Social Finance, as
ked Sir Ronald to paint a picture of how this social technology was moving in an international context, Sir Ronald gave details of some impressive personal phone-calls and corporate activities which showed private sector companies getting the jump on 'social technology'.


One such call was from Robbie Brozen who set up restaurant chain Nando's, whom Sir Ronald said was looking to set up a development impact bond to tackle Malaria in Mozambique. The other was with an individual in Rwanda in the process of launching a social impact bond. Sir Ronald also highlighted the creation of

 a development impact bond aimed at tackling sleeping sickness in Uganda.
Meanwhile, incumbent 'social stock exchanges' are also attempting to re-orient the founding mechanisms of traditional finance towards tackling social and environmental challenges. Social stock exchanges have been launched in 
London
, 
Singapore
, 
Kenya
 and 
Canada
 as well as ethical investment platforms such as 
Ethex
 in the UK.
These exchanges are all set up differently but essentially they operate like normal stock exchanges by facilitating the listing, trading and settlement of shares, bonds and other financial instruments. The major addition is that, alongside their traditional financial reporting, companies listed on social stock exchanges must also demonstrate their social or environmental returns.


Sir Ronald described an international context in which social finance was being engineered, with new and diverse types of funds and investment platforms to support social goals being explored by some major international firms, including a $250m 'social impact fund' announced by Goldman Sachs. 

"The launch of a $250m fund by Goldman Sachs to develop impact investment is one large rock in the pond, drawing widespread attention," Sir Ronald said.  


The
G8 Social Impact Investment Taskforce
, which was set up at the G8 Summit led by UK Prime Minister David Cameron in London this year and is chaired by Sir Ronald, will focus on making this happen, he said.
Sir Ronald was one of three people to receive the inaugural
Good Deals Pioneers Awards
, given in recognition of individuals or organisations who have made a pioneering contribution to social innovation and/or social investment. The other two recipients were
Sophi Tranchell
, MD of fair trade chocolate social enterprise Divine Chocolate, and
Dr Sakena Yacoobi
, founder of the Afghan Institute of Learning.