Poland's social enterprise scene unwrapped: eco-architects and co-op hostels
To coincide with the launch of the European Commission's 2015 Social Innovation Competition in Gdansk, Boleslaw Rok, director of the Business Ethics & Social Innovation Centre at Kozminski University in Warsaw, provides an insight into social innovation in Poland.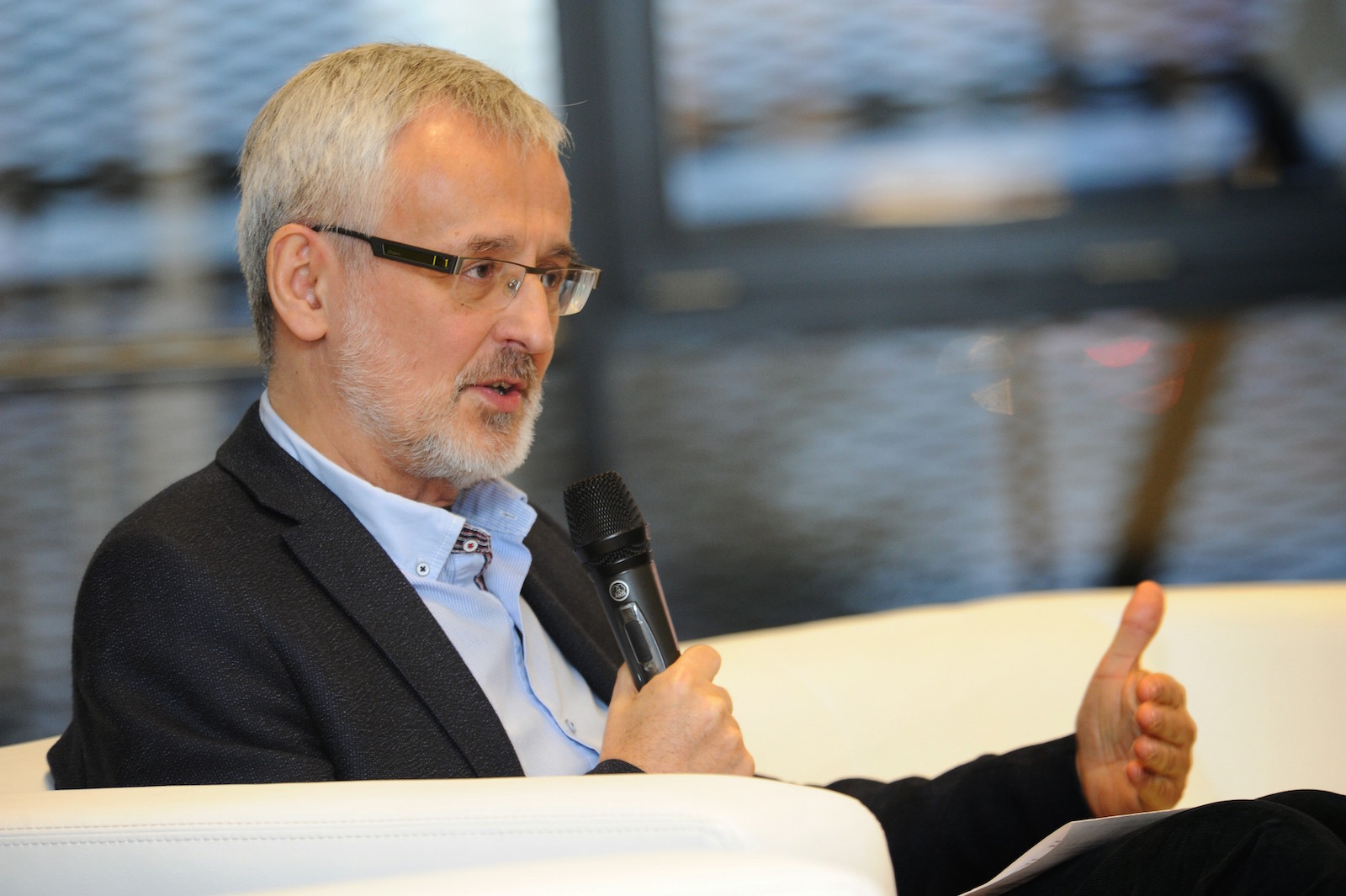 Professor Boleslaw Rok, Kozminski University
We are living in a period of transition – going through a deep and rapid change which is creating not only positive consequences, but also causing several interrelated crises, including economic recession, energy insecurity, food crisis, demographic challenges and the overarching climate crisis. 
It is time to realise that in order to solve any one of these challenges, we must address them all. As the regulating power of national governments and international institutions is limited, this challenge has generated a strong interest in responsibility of the business sector.  
Every breakdown in global markets is another valuable lesson, both for those who maintain that this is the final crash of that system, as well as for those who have not lost faith in its survival. But a belief that business is based on competition and greed and that an invisible hand of the market will itself transform these qualities into social development and prosperity for all, should be regarded as too naive in the end. 
Some commentators argue that the current crisis is, to some extent, a new reality in which we must learn to live and work for the long term. Turbulence in the markets is only a part of the more general unstable situation concerning the depletion of natural resources and social exclusion, as well as changes in factors affecting the quality of social capital.
The return of the co-operative movement
The renaissance of the co-operative movement in Poland is significant. New Emma Hostel is a co-operative offering accommodation in a four-storey tenement house of historical value in the centre of Warsaw. 
It was created in 2011 by five friends who have been involved in various liberation movements. They saw the co-operative formula as being in line with their ideals of self-governance, co-responsibility and equality.
Through establishing a social co-operative they hoped to become financially independent while also benefiting society. During their travels, often connected with participation in various initiatives of the anarchist movement, they have seen similar hostels. The hostel is named after Emma Goldman, an anarcho-feminist activist, and the names of each room commemorate members of various social movements. 
Their own experience as activists prompted them that there is a group whose needs are not addressed by the market – NGO workers, activists, volunteers, etc. These individuals share a lot of environmental and social values which makes it especially responsive towards initiatives aimed at transforming the nature of economic activity itself. 
The regular activities of the hostel (such as renting out rooms and advising tourists) were quickly supplemented with additional activities. They have established their own co-operative incubator for people and organisations interested in founding social co-operatives. They organise study visits for future co-op members and for public officers from unemployment bureaux and centres for social economy support.
What makes a social entrepreneur?
The first important feature of a socially innovative entrepreneur is the ability to see economic, social and environmental consequences of different changes, both the positive and negative ones. 
The second feature is the ability to build mutually beneficial relationships with stakeholders primarily concerned with balancing conflicting interests through participation and a genuine dialogue. 
Finally, the third feature is the ability to see long-term challenges, co-creation of space for an intergenerational dialogue and engagement, and imagination allowing acceptance that future generations will also want to fulfil their needs.
Sustainability can provide an integrating opportunity for businesses, communities, governments and civil society participants to construct a virtuous cycle of growth and long-term outcomes. 
Eco-architects
Midi Architects is one of the very few studios in Poland specialising exclusively in sustainable architectural solutions and which considers not only economic operating costs but also the environmental footprint of the construction process. 
It was founded in 2013 by architects Alicja Krol and Piotr Karas who were fascinated by passive houses – houses which adhere to rigorous standards for energy efficiency. Both architects felt dissatisfied with the current products presented on the market, so passive and energy efficient housing is what they want for themselves, their customers and the industry in general. 
They started to innovate to meet the need for eco-efficient, quality public spaces where communities can convene. Midi is an example of emerging type of enterprise combining innovative solutions for living in an energy efficient way with business acumen. They are now involved in the first Polish co-housing estate comprised of passive houses in Gdansk.
These entrepreneurs and their businesses are motivated by primarily "make a difference" (MAD) goals. They seek economic and environmental sustainability and social equity goals, often aiming to transform the system whose dysfunction helps create or aggravate major socio-economic, environmental or political problems.
Innovative entrepreneurship is seen to represent a route both to solving some of the main social and environmental problems that the world faces and to new ways of creating jobs and social and environmental sustainability in the near future.
To find out more about the European Commission's Social Innovation Competition, click here.
Header image: Warsaw, Poland. Photo credit: Adam Smok