Ladies who lunch: Grace England, Resonance
Leisurely work-time social luncheons don't often fit into the schedule of a social entrepreneur. So, in our WISE100 interview series, we manage to sit down over a lunchtime Skype call with leading women in social enterprise to grab a quick bite and learn a bit about their work. This week, Grace England, investment manager at Resonance, tells us about her Black Country upbringing, questioning Economics textbooks, and how her boss helped her overcome public speaking nerves.

A table for two... over Skype. Left, Grace; right, Sasha 
As of the beginning of this year, Grace England's team doubled: there are now two of them. But welcoming even one new team member has made a difference – and encouraged England to break bad habits: "I want to set a good example of taking a proper lunch break. It's been a good reset button."
One break that's always been in the diary, though, is 'tea at three'. "I'm a tea addict. I find it therapeutic to put the kettle on and have that point in my day to work towards."
Based in Birmingham, England works in the fund management team at Resonance, a social investor created in 2002 that manages over £210m of investors' capital across eight funds. The funds tackle different social impact areas, but England focuses specifically on the West Midlands, managing the Social Investment Tax Relief (SITR) fund which supports social enterprises tackling poverty and inequality.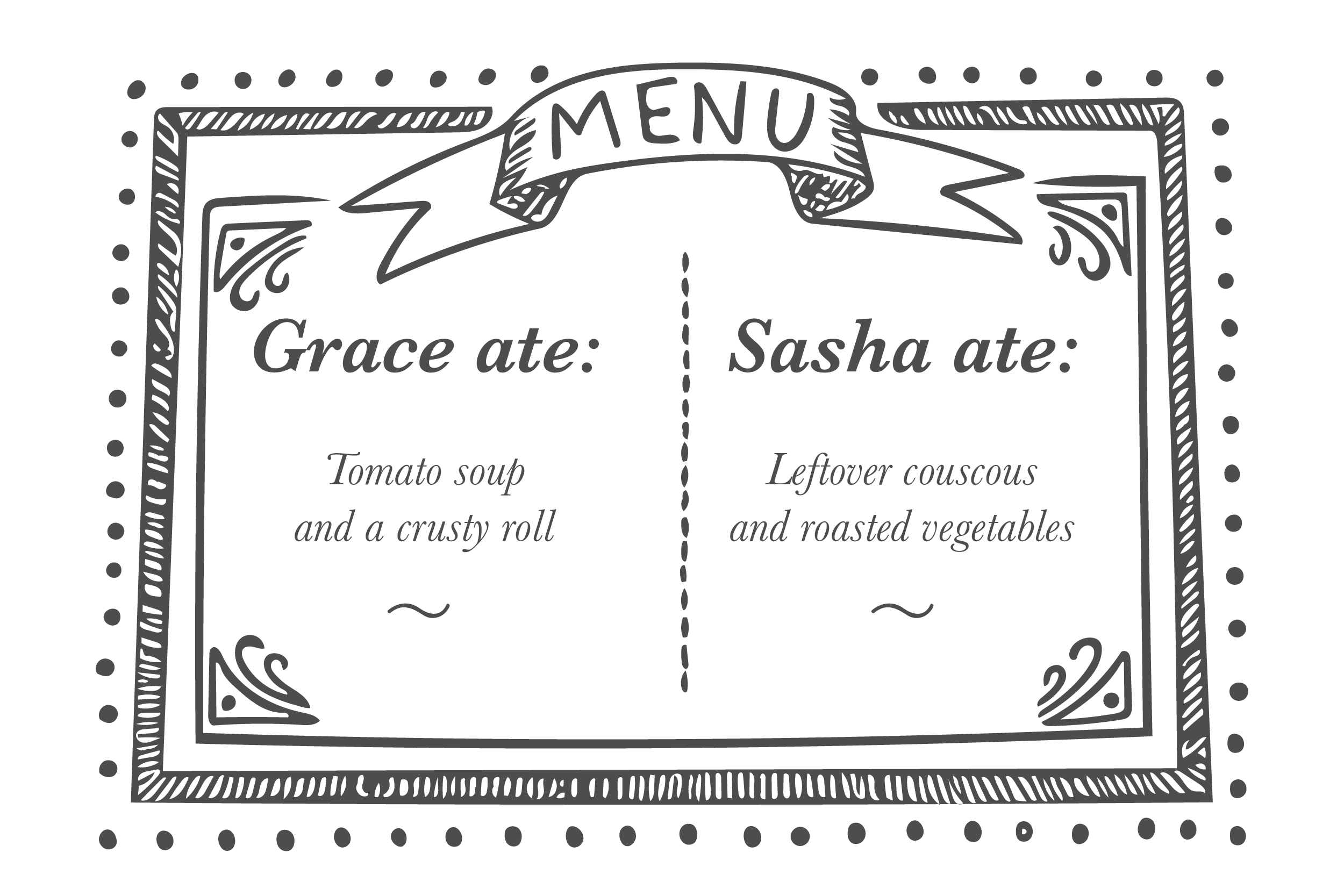 If you had mentioned social investment tax relief to England 10 years ago, you would have been met with a blank expression. 
"To be completely honest, I hadn't really heard of social enterprise or social investment when I went to university."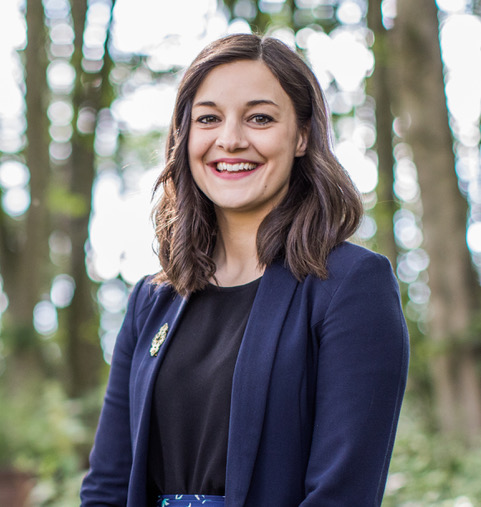 England grew up just outside Birmingham in the 'Black Country' – an area that used to be an industrial town, and parts of which are among the most deprived in the UK. "The schools come at the bottom of every [league] table and there's high unemployment," England tells me. "I remember growing up and feeling really frustrated by it. From a young age, I was asking: 'Why is it like this?' and 'Why don't people have opportunities?'"  
I remember growing up and feeling really frustrated. From a young age, I was asking: 'Why don't people have opportunities?'
She got accepted into a sixth form college and studied Economics and Sociology – a formative experience. "My eyes were opened to the world… It was the first time I'd heard of Karl Marx! Everything I learnt helped me understand why there's so much inequality in the systems that govern our society."
Excited about changing things, England went on to study Economics at Cambridge, but soon began to feel disillusioned.
"There were lots of assumptions in mainstream theory that I didn't agree with. It didn't seem to address how real communities are affected," she says. Moving back home after university reminded her what she was most passionate about; she also had the time to read more widely around the topics that she had "fundamentally disagreed" with at university. And suddenly, through her research, she "discovered the world of social enterprise and social investment".
After freelancing for three years, doing jobs including research for social intermediaries, she met Resonance CEO Daniel Brewer, by chance, in Bristol. "The rest is history!" says England. 
Resonance helps social enterprises grow their business and social impact through its two areas of work: consultancy and investment. Social enterprises can get  advice in areas such as business planning or market development; the company also manages investment funds, attracting investors who want to tackle major issues including homelessness, poverty, or community resilience. But, as England puts it, the aim is that "one day, all businesses will be social enterprises and all investors will be social investors – so we won't need those terms anymore." 
Six years after that fateful meeting with her future boss, and England is driving Resonance's West Midlands SITR fund – combined with the company's other SITR fund in Bristol, it has raised over £4m of investment to date, investing in 13 social enterprises. She is also leading the development of SITR funds in other regions across the country: Resonance announced a third one in the North West of England in May, and is hoping to launch a fourth in 2020. 
And England doesn't just have plans to grow the funds that she manages, but also to improve them. Six months ago, Resonance began measuring key performance data on diversity. This involves looking at how many organisations in their portfolio are led by women or ethnic minorities – or that are supporting those groups as beneficiaries. "It's early days, but the fact that we're starting to measure this means we're moving in the right direction." England and her colleagues have also begun asking for information about the diversity of their investees' boards. Again, this is "a slow journey", but she believes there's a benefit even in having these conversations. Her motto, she says, is "you need to measure what you value otherwise you just end up valuing what you measure."
It's early days, but the fact that we're starting to measure [diversity] means we're moving in the right direction
If England's hometown is renowned for its lack of opportunities, her own career path at Resonance has been full of them. When she first joined, she was "terrified" of public speaking and couldn't do it without her voice completely going. Her line manager began to share his speaking slots with England, slowly offering more and more over time to help her build confidence. Others in the sector also gave England the opportunity to speak on panels and at events: "I might not have been as qualified as others but they gave me that space to have that experience and exposure," she says. You can only get better as you do it, it's a bit of a chicken and egg situation. I'm really thankful to lots of women and men."
For England, achieving gender equality is about empowerment: "It's not just empowered women but empowered people." Inspired by her own manager, England says it's important not just for women but for "everyone" to share their platform, adding: "I hope I do that for others."
Grace England was listed on the 2018 NatWest WISE100 – a list of the UK's 100 leading women in social enterprise and impact investment – and spotlighted as one of 12 particularly influential and inspiring women.
Key figures: Resonance
Year founded: 2002
Legal structure: Limited Company
What it does: Connects social enterprises with investors who share their values; creates and manages impact investment funds
Primary business market/audience: Social enterprises and investors
Region: nationwide
Turnover: £1.2m
Key social impact metrics: Since 2002, Resonance has worked with 165+ social enterprises and charities, enabling them to raise capital to grow their impact. Currently manages over £210m of investors' capital across eight operational funds, with a team of 40 across five UK sites. In 2018 – one of its best years yet – mobilised almost £26.3m for 40 enterprises.
Header photo: Grace pictured with staff of Wildgoose Rural Training, which secured £85,000 from the Resonance West Midlands Social Investment Tax Relief fund ​earlier this year.
Thanks for reading our stories. As an entrepreneur yourself, you'll know that producing quality work doesn't come free. We rely on our subscribers to sustain our journalism – so if you think it's worth having an independent, specialist media platform that covers social enterprise stories, please consider subscribing. You'll also be buying social: Pioneers Post is a social enterprise itself, reinvesting all our profits into helping you do good business, better.