From Quebec to Mozambique – three cities putting sustainability first
How do you cater for a growing urban population, while also restoring biodiversity and tackling climate change? Insights from a resource-strapped mayor in Mozambique, a conservation champion in Canada, and a Polish municipality that's involving kindergarten kids in its net zero ambitions.

Cities account for 70% of global carbon emissions. They are also home to just over 50% of the world's population – and this is expected to reach 68% by 2050. That means they face the double challenge of drastically reducing their environmental impact, while managing huge population growth. 
But it's not all doom and gloom: around the world, many city leaders are finding innovative ways to respond to these challenges. This year's ChangeNOW Summit, on 25-27 May, will bring together the leaders of dozens of such cities to connect and learn from each other as part of its Sustainable Cities Programme.
We bring you three examples of those "impact cities" that are taking action that benefits both society and planet. They face very different challenges – from deadly cyclones to the war in Ukraine – but in the end, it's always about people.

Population: 600,000
Built on a swamp just 25 km inland from the east coast of Mozambique, the city of Quelimane is among the most vulnerable to the effects of climate change – droughts, cyclones and flooding are commonplace. And it's only getting worse. Last February, record-breaking cyclone Freddy devastated the city, destroying housing and infrastructure, and causing flooding from both seawater and rainfall.
Added to high levels of urban migration and the need for better resources and infrastructure, these climate shocks put unprecedented pressure on a city that already faces high levels of poverty and food insecurity – in the Quelimane region, UNICEF estimates 53% of children suffer from malnutrition.
To tackle these challenges, mayor Manuel A. Alculete Lopes de Araújo has been driving climate action for the past decade – starting with a mangrove restoration project, the Coastal City Adaptation Project, in part funded by USAID. Mangroves, in addition to capturing carbon and hosting rich biodiversity, also act as a natural barrier against flooding; they are overexploited and in danger of disappearing because the local community needs them for fishing and wood. Lopes de Araújo outlines the city's approach.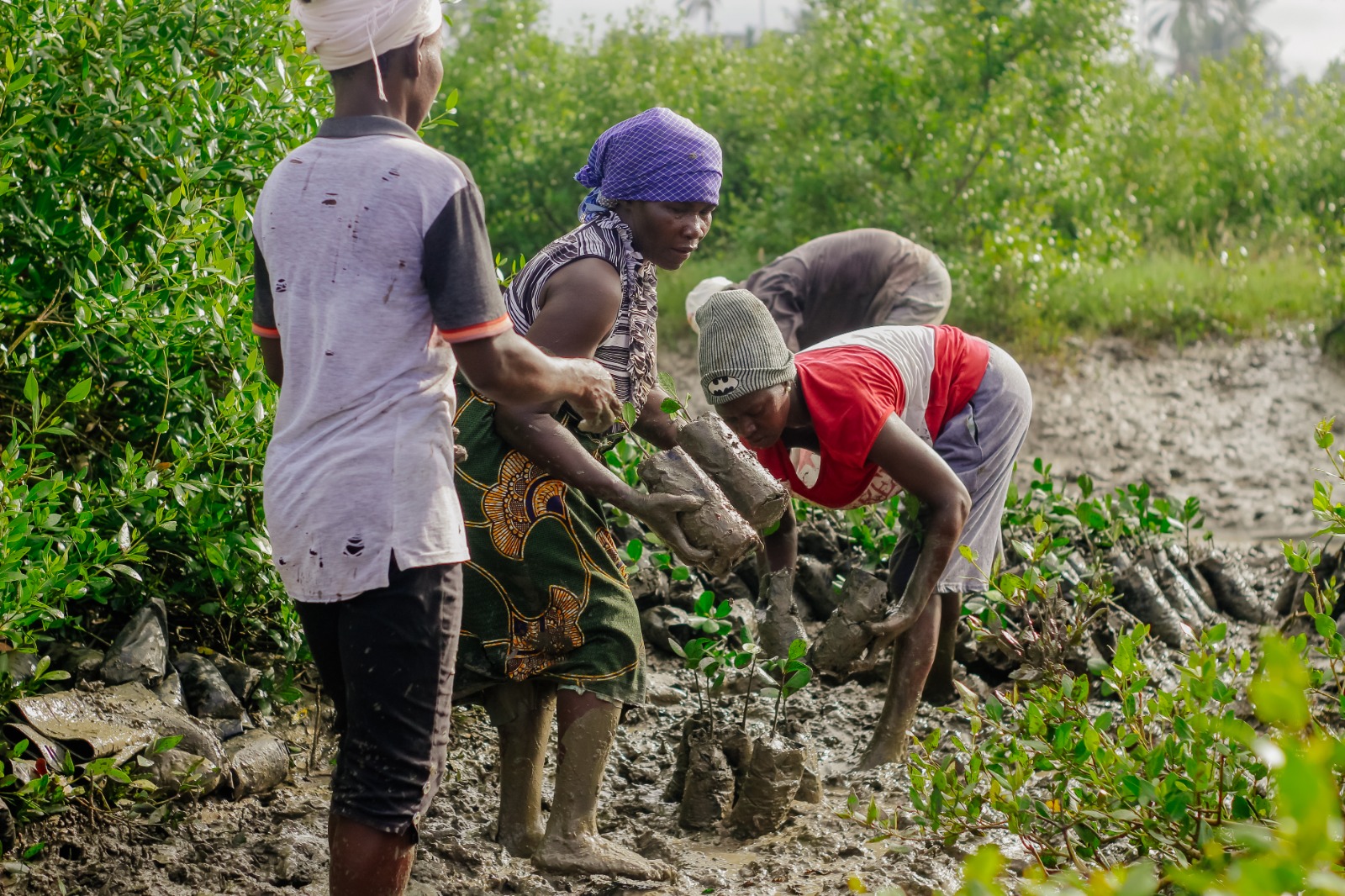 Pioneers Post: Can you describe the main climate measures that the city of Quelimane has put into place?
Manuel Lopes de Araújo: The Coastal City Adaptation Project was aimed first of all, at raising the awareness of Quelimane citizens about extreme events and climate change and the environment. The second was to support startups in the process of reforestation of the mangrove, by teaching them the best techniques to reproduce mangroves – we give them the seeds, they grow them, and when they are ready for planting, we, as a municipality, buy the saplings from them.
We also created environmental in schools, where we teach them about extreme events, climate change and the environment; and we also created local disaster management teams – which were of paramount importance in the mitigation of cyclone Freddie.
When I was campaigning for this project, a citizen from one of the poorest areas asked what I thought was a very clever question: "We understand that the mangroves are very important to us, but if we don't cut down the mangroves, how are we going to cook? How are we going to build our houses? Why do you care about the mangroves, but not about the people?"
One of my biggest challenges is the lack of human capacity. Sometimes I have to go to a meeting, write the notes, be my own secretary
It became apparent that we needed to look for alternatives. The first was to create the right conditions for apiculture with tree-planting, so people would get income from honey and not cut the trees. Then we created a pilot scheme for housing with the NGO One Vision and UN Habitat to build 12 "resilient houses" in sustainable materials… and none of them were destroyed by cyclone Freddie. The challenge now is to scale it up.
The last question that was left was cooking. We worked with the University of Stockholm on a project to transform waste into biogas – we have done three pilot projects with Swedish students, and now we are looking for partners to scale it up.
[To tackle malnutrition] we are also transforming waste into compost, so we can give this compost to farmers to improve their yield. If we add nutrition education, then we can lower the level of child malnutrition – our dream is to decrease it to 25% in the next five years.
PP: How do you fund these initiatives?
MLA: Funding is very, very challenging. One of my biggest challenges is the lack of human capacity… because we have limited human capacity we are unable to identify where resources are, be it human resources or financial resources. Sometimes I have to go to a meeting, write the notes, write the reports, be my own secretary of myself – so sometimes it puts a lot of pressure on me, but I try to do my best.
My strategy has been to be a member of as many [international] mayors' organisations as possible: I use these meetings to share my experience and to look for funding. 
PP: What advice would you give to other municipalities around the world that would like to take climate action like Quelimane?
MLA: Number one is to raise awareness. And mayors need to be educated about climate change – we don't necessarily have the knowledge to deal with the challenges. So be humble, and learn from the literature. But also join these [mayors'] organisations because it's a cheap way for you to learn from the experience of others, of avoiding the mistakes that other mayors have made – and it's a way of fundraising.

Population: 122,000
Terrebonne has experienced substantial population growth in recent years, and is one of the few areas near Montreal that still has space for urban development. 
But the city also lies on the banks of the Mille-Îles river, including biodiversity-rich wetlands and forests. To make the most of the opportunity for urban development while preserving the  natural environment, Terrebonne's municipality launched a Sustainable Development Policy in 2020, and an Ecological Transition Policy in 2023. 
The policies recognise Terrebonne's biodiversity, ecological value and social value and set out the actions needed to manage the  territory while conserving and restoring its natural environment.
These include the purchase of the "Biodiversity Corridor", a 650 hectare-wide area of natural land, which will be owned and protected by the municipality in perpetuity; a Development Master Plan to ensure development is in harmony with the environment; and the creation of the 125-hectare Ruisseau de Feu Conservation Park. City Mayor Mathieu Traversy walks us through Terrebonne's experience to date.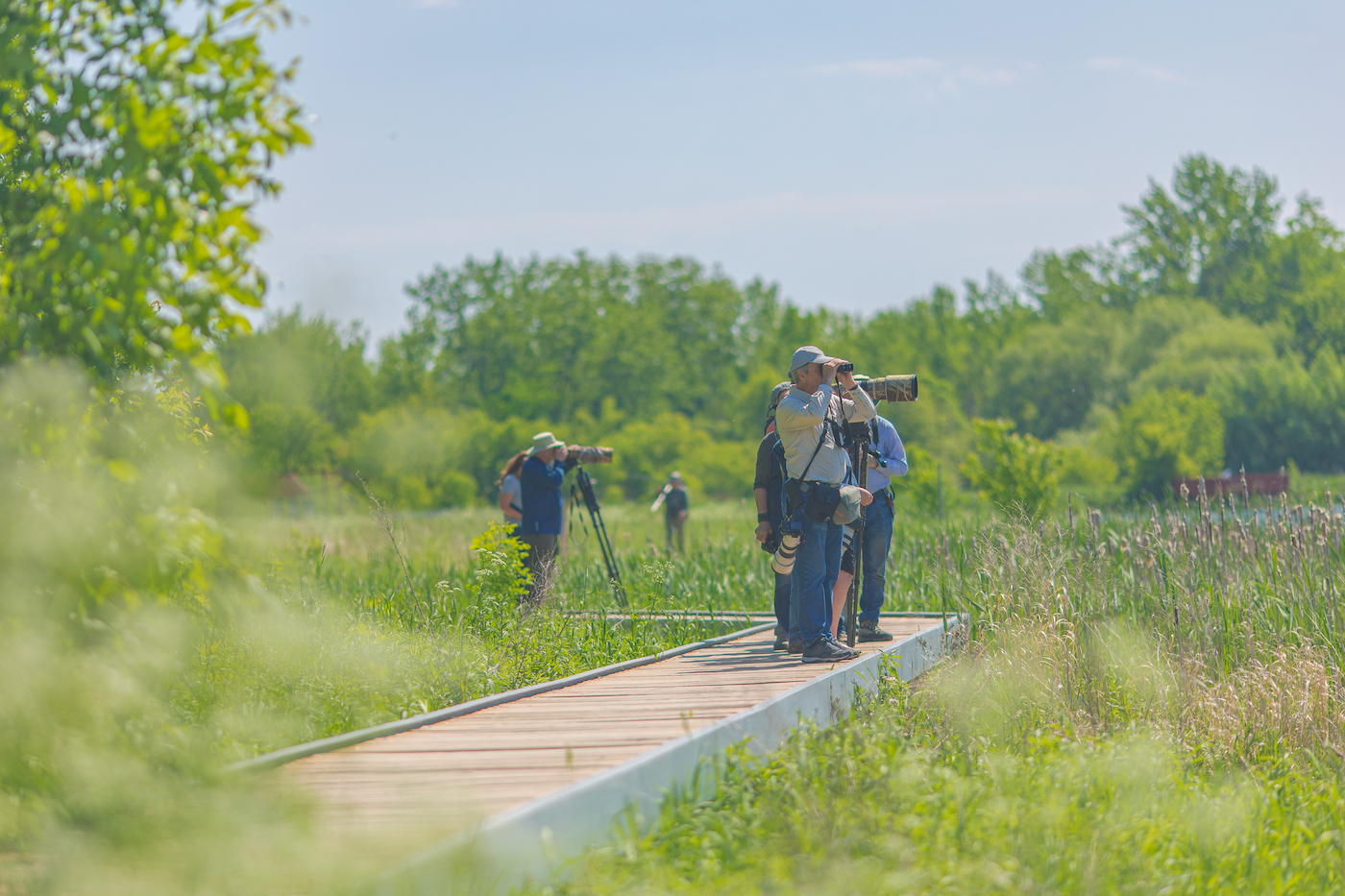 Pioneers Post: Why has the city of Terrebonne adopted a sustainable development policy?
Mathieu Traversy: In April 2023, the city adopted its new Ecological Transition Policy, which places the environment at the heart of its priorities and recognises the urgency to act.
It is decision time and Terrebonne, like other cities in Quebec and around the world, has a responsibility to make the necessary efforts to preserve our environment. Our city therefore wishes to act as a leader in this area and hopes to inspire other cities to move forward.
PP: What are your medium and long term objectives?
MT: We will continue to increase the area of protected natural environments, in particular through land purchase, and ensure their preservation, and restoration in certain cases. We must also ensure control of invasive alien species (plants and microorganisms) which are a scourge for biodiversity and ensure sustainable development by including the protection of wetlands as an important criterion in the analysis of construction projects, as is the case for the development of our new industrial ecopark.
Terrebonne has great potential for real estate development, but we have chosen to protect green spaces, which allows us to offer a quality living environment
PP: How much is it costing Terrebonne to protect its biodiversity – and how much could it save, or bring to the city long-term?
MT: The investment for the acquisition of the Biodiversity Corridor is approximately CA$100m, to which must be added the cost of long-term development (approximately CA$40m over 20 years). The control of invasive alien species costs approximately CA$300,000 annually. There are also other low-cost actions we are working on that will have positive impacts, including better control of air pollution and pesticides, and the demineralisation of certain surfaces in urban areas.
The benefits of these actions are better access to nature for the population, as well as several ecological advantages, such as 'islands of freshness' [mini-oases in urban areas where people can cool down during times of extreme heat], protection of biodiversity, reduction of atmospheric pollution, a reduction in the costs associated with certain infrastructures and public health.
The city of Terrebonne has great potential for real estate development, even today, but we have chosen to protect green spaces, which allows us to offer a quality living environment. Being located near Montreal, this makes our city very attractive and this is demonstrated by the average age of our population, which is among the youngest in Quebec.
PP: What obstacles have you encountered in developing and implementing your biodiversity protection policy?
MT: Compulsory land purchase procedures for certain areas are tedious, which increases acquisition costs. Otherwise, there are challenges rather than obstacles, including maintaining the balance between the desire to protect and the cost to the citizen. 
People often seek to take ownership of natural environments for recreational purposes. This can be a good thing, but not when too intense use ends up creating landscaping and artisanal trails in sensitive and protected areas (for example wetlands). We must therefore inform, educate, raise awareness and ensure a lot of monitoring.
PP: What advice would you give to other cities around the world that would like to adopt a similar biodiversity protection policy?
MT: It is important to stimulate the support of citizens and that they understand the benefits that natural environments bring, both for their health, but also for all the ecological services they provide us. The population thus becomes part of a protection policy. Environmental groups and civil society associations can also be allies in this process. We can also demonstrate the savings to be made compared with artificial infrastructures. In short, such a project needs to be supported by the highest authorities and appropriate resources allocated to develop it and ensure its follow-up. This represents significant investments in time and money, but it is essential to the wellbeing of the population and ultimately to the survival of the planet.

Population: 200,000
Last year, the European Union launched its "100 climate-neutral and smart cities" programme, which aims to support selected municipalities to reach net zero by 2030, and to pilot initiatives that other cities can learn from.
Among the selected municipalities is the Polish city of Rzeszów. Its action plan includes both "hard" and "soft" measures – the former being a focus on infrastructure, in particular improving the energy efficiency of buildings, and the latter involving work around education and stakeholder engagement. 
Agata Szpiech, head of the department for climate change at the City of Rzeszów, tells us more.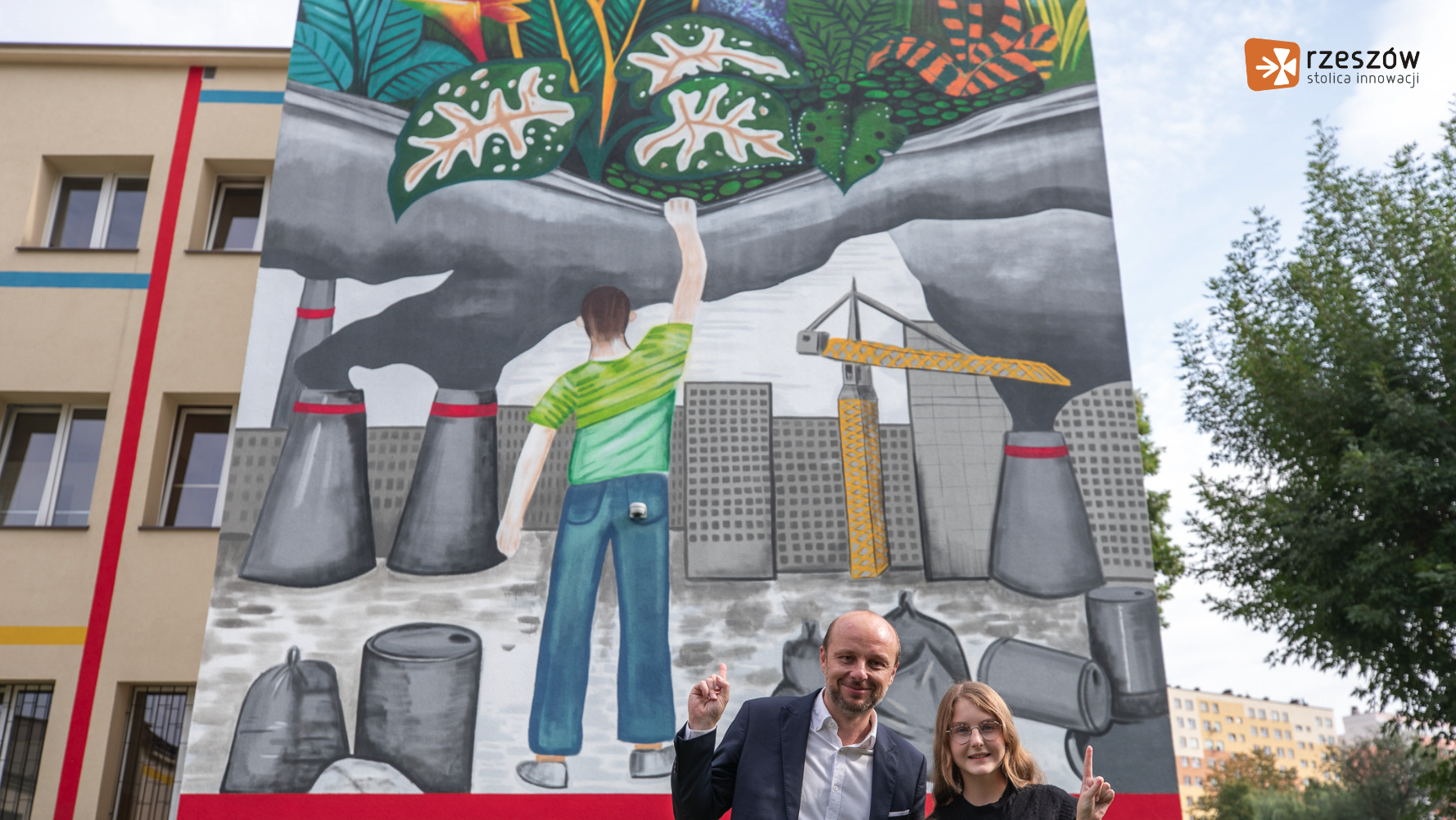 Pioneers Post: You emphasise the importance of stakeholder education and engagement – how does that work?
Agata Szpiech: What we think is very important is to get all the stakeholders in the [net zero] initiative to be part of the planning process, the decision-making process and in the end, taking action. We are working hard to include all the citizens in the process and to raise their awareness of climate change.
We have different activities directed to different groups, from kindergartens to regular citizens – from shows and performances for children to webinars and workshops on environmental protection. 
We also have the "Urban Lab", a physical space in the centre of the city that was created to involve all the stakeholders in the management of the city, in this case towards net zero.
PP: How will you fund this project?
AS: We know that it will [cost] a huge amount to become a net zero city, so it will be necessary to engage all stakeholders, from the municipality to citizens, to academia – and importantly, business, which will need to take part in it financially too.
We're asking to change the way of life and the patterns of behaviour. This requires education
PP: How are you going to make sure this transition to net zero will also benefit the citizens?
AS: It's a very hard question: we're asking to change the way of life and the patterns of behaviour. And this requires education: involving people, and telling them that if we do not take any action, the world as we know it will cease to exist. What is required, first of all, is some kind of social justice and the process of climate transformation should be as inclusive as possible. If we listen to the citizens, I'm sure that this approach will be more effective than a top-down approach.
PP: Since February 2022, Rzeszów has welcomed a huge number of refugees from Ukraine – which is just 85 km away – growing its population by more than 50%. How is this affecting your net zero agenda?
AS: We think that we did a good job with the refugees, and it shows that we can unite when there's a crisis, and we can act together. If we have the same approach towards net zero, I think it will be a success.
Top image: mangrove restoration in Quelimane. Courtesy of Quelimane municipality.
Thanks for reading our stories. As an entrepreneur or investor yourself, you'll know that producing quality work doesn't come free. We rely on our subscribers to sustain our journalism – so if you think it's worth having an independent, specialist media platform that covers social enterprise stories, please consider subscribing. You'll also be buying social: Pioneers Post is a social enterprise itself, reinvesting all our profits into helping you do good business, better.