A blueprint for the future: How Amsterdam is redesigning the new impact metropolis
Our new Cities of Impact series, in partnership with Amsterdam Impact, explores how a city can not only nurture social entrepreneurship, but also contribute to a much more ambitious goal: transforming the whole economy. Over the coming months, we'll dig into the different ways this local government initiative is helping to reshape the business landscape in Amsterdam, and showcase some of the impact entrepreneurs who are leading the way. First up: how Amsterdam Impact helped put its city firmly on the impact map – and how you can get involved, wherever you are in the world.
Six years ago, the Netherlands was considered a laggard in supporting social enterprise. Dutch innovators looked instead to places like Britain or Canada for inspiration, where policies and infrastructure had been shaped to help the movement thrive. 
But in Amsterdam, momentum among policy-makers was growing. In 2015, councillor Marijke Shahsavari-Jansen's "Make way for social enterprises" initiative was adopted by the city government. Emboldened by this development, Ellen Oetelmans (pictured), a senior advisor at the City of Amsterdam, the municipal organisation, proposed a three-year plan to propel the city into a new role – that of a committed supporter of social entrepreneurship.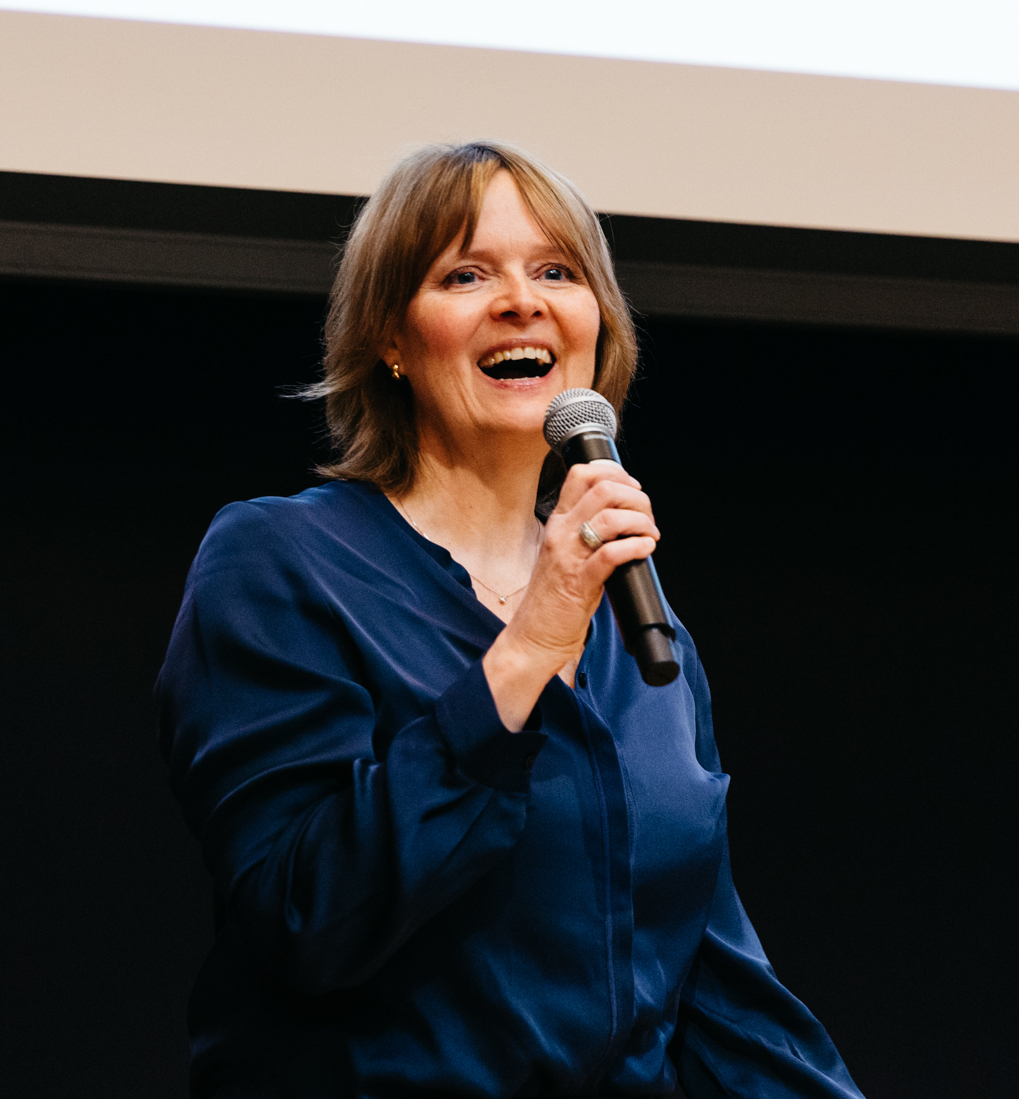 Initially, some of her colleagues were unsure about promoting social entrepreneurship alongside entrepreneurship in general; nor was it clear how a programme covering many different social and environmental issues would fit into the remit of any one government department.
"Within the municipality, we had to clarify that social entrepreneurs have their own set of specific needs and challenges," says Oetelmans, who has worked at the City of Amsterdam's department of economic affairs since 2006. "It's safe to say we almost started from scratch". 
It's safe to say we almost started from scratch - Ellen Oetelmans 
But her intrapreneurial spirit – along with detailed research setting out the particular needs of social entrepreneurs, and co-creation sessions with relevant partners – paid off, and Oetelmans got the Amsterdam Impact programme approved in 2015. It was the first municipality in the Netherlands to create an action programme for social entrepreneurship; other cities, such as The Hague, Rotterdam and Utrecht have since followed suit with their own initiatives.
From 'black hole' to leading light
The first phase of Amsterdam Impact, running from 2015 to 2018 with a budget of €1.1m, aimed to create a climate in which social enterprises could start and grow, and to promote the city as a leading location for such ventures. By improving access to different types of capital, introducing social enterprises to potential buyers, and strengthening international links, among others, Amsterdam Impact and its wide range of partners helped build a more confident, robust social enterprise movement. By 2018, research by PwC described the broader Dutch ecosystem as moving from "black hole" to a "leading light" in the field, in part thanks to the work of Amsterdam Impact and other local and national government efforts.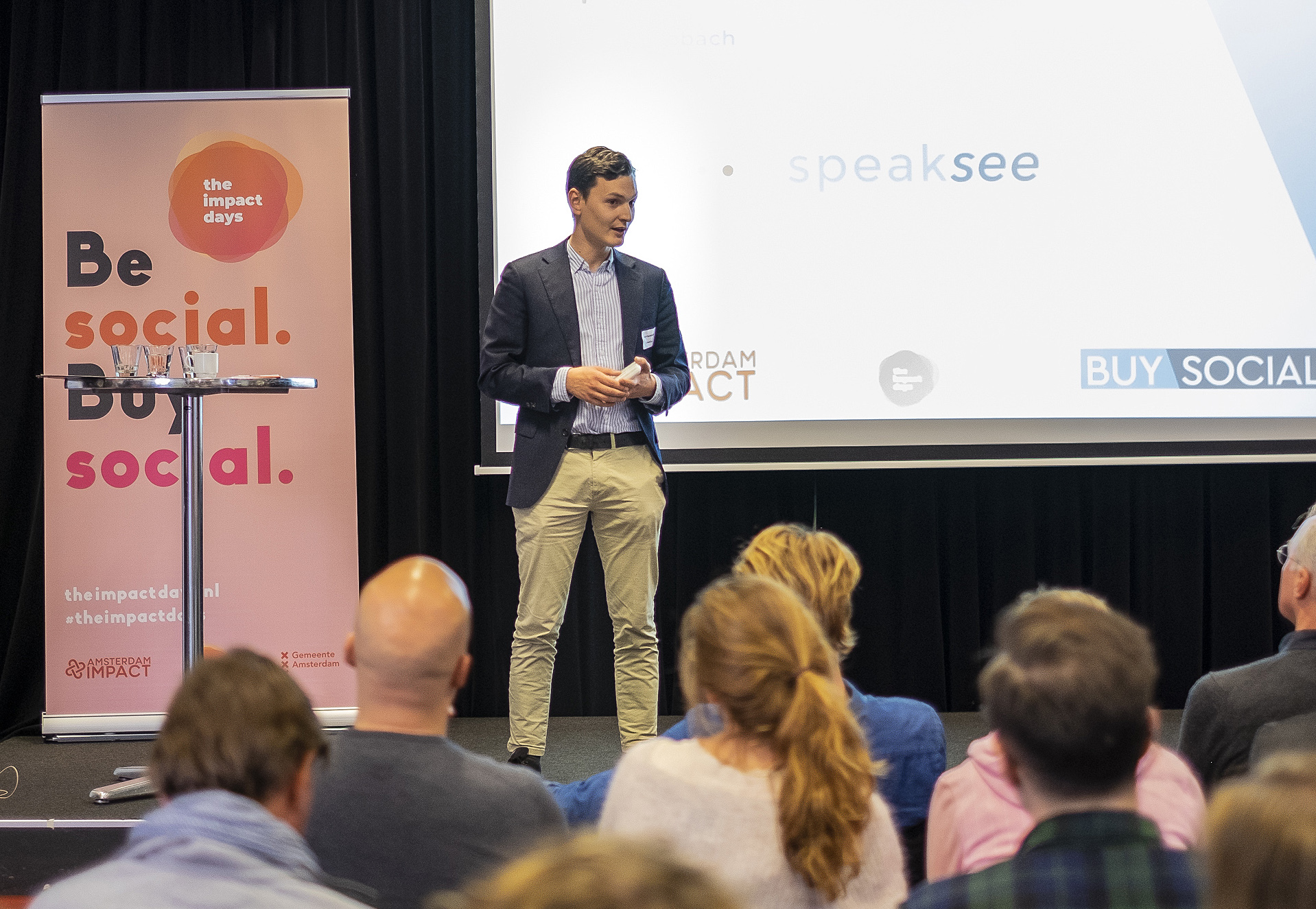 Above: Social enterprise Speaksee pitches at a Buy Social event during The Impact Days 2019 (credit: Gabriela Hengeveld)
Amsterdam Impact changed the role of the municipality, too. Entrepreneurs had previously seen it mainly as a potential funder, but the new programme positioned it as a much more proactive player – not to mention a guide through the complex world of government. As Tatiana Glad, co-founder and director of Impact Hub Amsterdam, put it, "When Ellen came along, we had a sense of the municipality's doors being opened to us."
When Ellen came along, we had a sense of the municipality's doors being opened to us - Tatiana Glad, Impact Hub Amsterdam
Today, Amsterdam Impact is a key contact point, connecting businesses, investors, network bodies, universities, consumers and others across the city and beyond. It also collaborates with different municipal departments to grow and support the ecosystem. 
This collaborative process has not been without its obstacles. Convening such diverse partners – each with their own set of goals and interests – can be a challenge. "It's important we keep our eye on the ball. We're trying to solve societal challenges and make a real impact. And each party needs to figure out what they can bring to the table," says Oetelmans. Being a government representative inevitably brings certain limitations. But, she adds: "I'm always prepared to think outside the box."

Redesigning our economy 
Already in phase one, Oetelmans knew the ambition needed to be much bigger than just helping social enterprises thrive – it needed to support the transition to a new kind of economy and help foster systemic change. However, this wasn't an explicit goal in the 2015-2018 programme design.
Fast forward four years though, and – buoyed by the success of Amsterdam Impact's first phase, and with a palpable shift in attitudes among business leaders, employees and consumers worldwide – things had evolved. Oetelmans felt that the time had come to include 'transition' as a pillar of the programme's next phase, with the specific aim of supporting the transition to an economy that creates multiple forms of value. 
"At first I had thought, as a city, what can you do to contribute to what is essentially a worldwide transition?", recalls Oetelmans. "But I realised that we should do everything within our power and engage with other partners willing to do the same." 
The six pillars of Amsterdam Impact (2019-2022) 
1. Transition – aims to turn Amsterdam into a global centre of expertise on the role of local governments in the transition to an economy focused on creating shared value.
2. Market access – aims to stimulate the continuity and revenue growth of impact companies so that more societal value is created by solving societal challenges through entrepreneurship. For example, the Buy Social series with Social Enterprise NL connects impact enterprises to potential buyers.
3. Capital – aims to ensure sufficient capital is available to impact companies at each stage of the business life cycle by encouraging close collaboration and knowledge exchange between diverse financiers. This includes Co-Financing our Future, a peer-to-peer network for impact investors, run together with ABN AMRO, DOEN Participaties, Invest NL, and other partners. 
4. Internationalisation – aims to strengthen Amsterdam's position as a hotspot for growing and scaling both Dutch impact companies and impact companies from abroad and to deepen the collaboration with international governments and ecosystems – whether municipal, regional or national.
5: Impact entrepreneurship in the neighbourhood – aims to support entrepreneurial initiatives that contribute to the economic growth and liveability of Amsterdam's neighbourhoods by focusing on issues including social cohesion, labour participation, and sustainability.
6: Ecosystem connections – to strengthen connections between the diverse players of Amsterdam's impact entrepreneurship ecosystem by helping them to know who's who, share expertise, and do business with each other. 
The second programme, from 2019 to 2022, has an increased budget (€2.5m) and more ambitious targets throughout. It's also notable for its broader scope. Now, Amsterdam Impact supports what it calls 'impact companies': social enterprises and mainstream but socially responsible businesses that want to create both financial and societal value. 
It was important when drawing up the phase two plans to include both these types of enterprise, Oetelmans explains.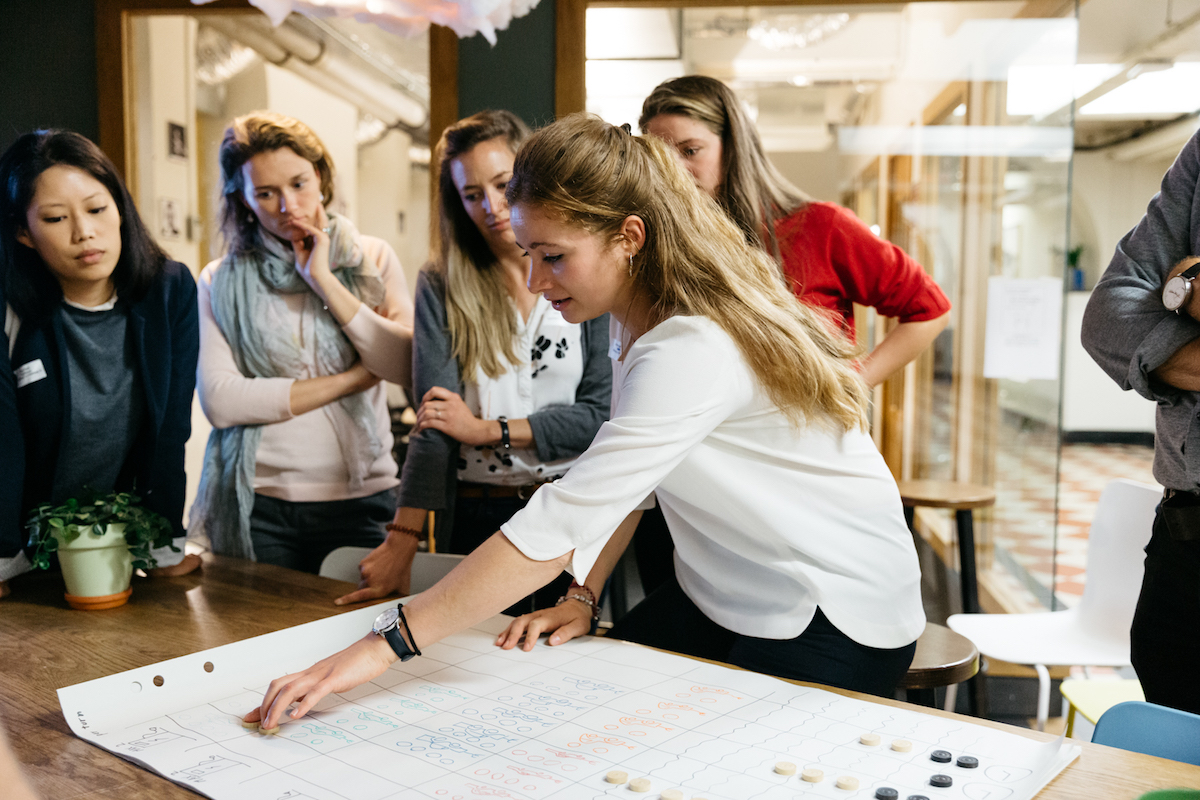 Above: Making plans for Amsterdam Impact's 2019-2022 programme during a co-creation event (credit: Jurre Rompa)
"We still recognise and support the pioneering role of social enterprises because they're leading the way and inspiring other types of companies. But we need all walks of life and all sectors in the economy and in society to bring about this change."
We still recognise the pioneering role of social enterprises... But we need all walks of life and all sectors to bring about this change
Supporting change worldwide 
Amsterdam is firmly on the global map now when it comes to the impact economy. In 2020, the city made headlines when the department responsible for the circular economy adopted the doughnut model, a framework that aims to meet the needs of every citizen within the means of the planet. Amsterdam Impact also works with several other frameworks, such as the Wellbeing Economy, and is encouraging businesses to consider either B Corp status or the Economy for the Common Good model.
But if this all sounds impressive, Oetelmans emphasises once more that she and her colleagues "started from scratch" back in 2015, learning a lot along the way. What would she advise her peers in other city authorities?
"Find stakeholders in the city, reach out to them and tell them that for the city this is an important topic: 'We don't know yet exactly how we could contribute, but this is something we'd like to find out together'. And keep in mind that navigating the public system of checks and balances requires trust, collaboration, and perseverance." 
Sharing such lessons with those outside the city borders is very much a goal of Amsterdam Impact. 
My dream would be to connect to all continents and collaborate to bring about economic transition
"We feel that we can support and strengthen this worldwide transition, sharing our knowledge, learning from other regions and cities, connecting these ecosystems," Oetelmans says.
The upheavals caused by Covid-19 have shown that things can be done differently – and that positive transformation of systems isn't as elusive as many of us had thought, she adds. 
"I would like Amsterdam to contribute to systemic change and I'm always open to learning from other cities, and regions, and countries.
"My dream would be to connect to all continents and collaborate to bring about economic transition. I hope this series brings new ideas and partnerships that help to strengthen impact entrepreneurship as a global movement and contribute to the Sustainable Development Goals."
Over the coming months, we'll be exploring what makes a 'city of impact', drawing on the experience of Amsterdam Impact and its partners. What role do capital, market access, education, and connections play? How does a city help impact entrepreneurship thrive through both an international, outward-facing perspective as well as a hyperlocal, neighbourhood-level one? And how do all these come together to transform the wider economy – both within one city and further afield? Check back soon for more or sign up to the Pioneers Post newsletter to stay updated.
Header image: Traditional canalside buildings in Amsterdam (freepik); portrait of Ellen Oetelmans by Jurra Rompa