How to build an impact city: Educate early
Every single citizen can contribute to building an 'impact city' – if they're equipped with the skills and mindset. How a government-backed programme in Amsterdam is educating the 'impact-makers of the future'.
"There are lists of business schools ranked according to the criterion of how much money graduates make, but it should be more about how much impact they make," says Ellen Oetelmans, Amsterdam Impact's programme manager. 
The team at Amsterdam Impact, a programme that aims to make the Dutch city a leading metropolis for impact entrepreneurship, believes that putting impact entrepreneurship on the curriculum of primary, secondary, higher and vocational education institutions will contribute to a new generation with the skills to make a difference.
"We need people to change the world – to make it a better, more sustainable and more inclusive place for everyone. Everyone must be able to contribute," says Oetelmans. 
Amsterdam Impact has co-created and co-financed several initiatives to develop what Oetelmans calls "a continuous educational trajectory", beginning in primary school.
Impact starts early
In 2021, Amsterdam Impact worked with Fawaka Entrepreneurship School and the Amsterdam University of Applied Sciences (AUAS) to deliver an impact-driven entrepreneurship education programme to 500 children in 21 Amsterdam primary school classes. The project also measured how this programme helps the children develop impact entrepreneurship attitudes, skills and intentions.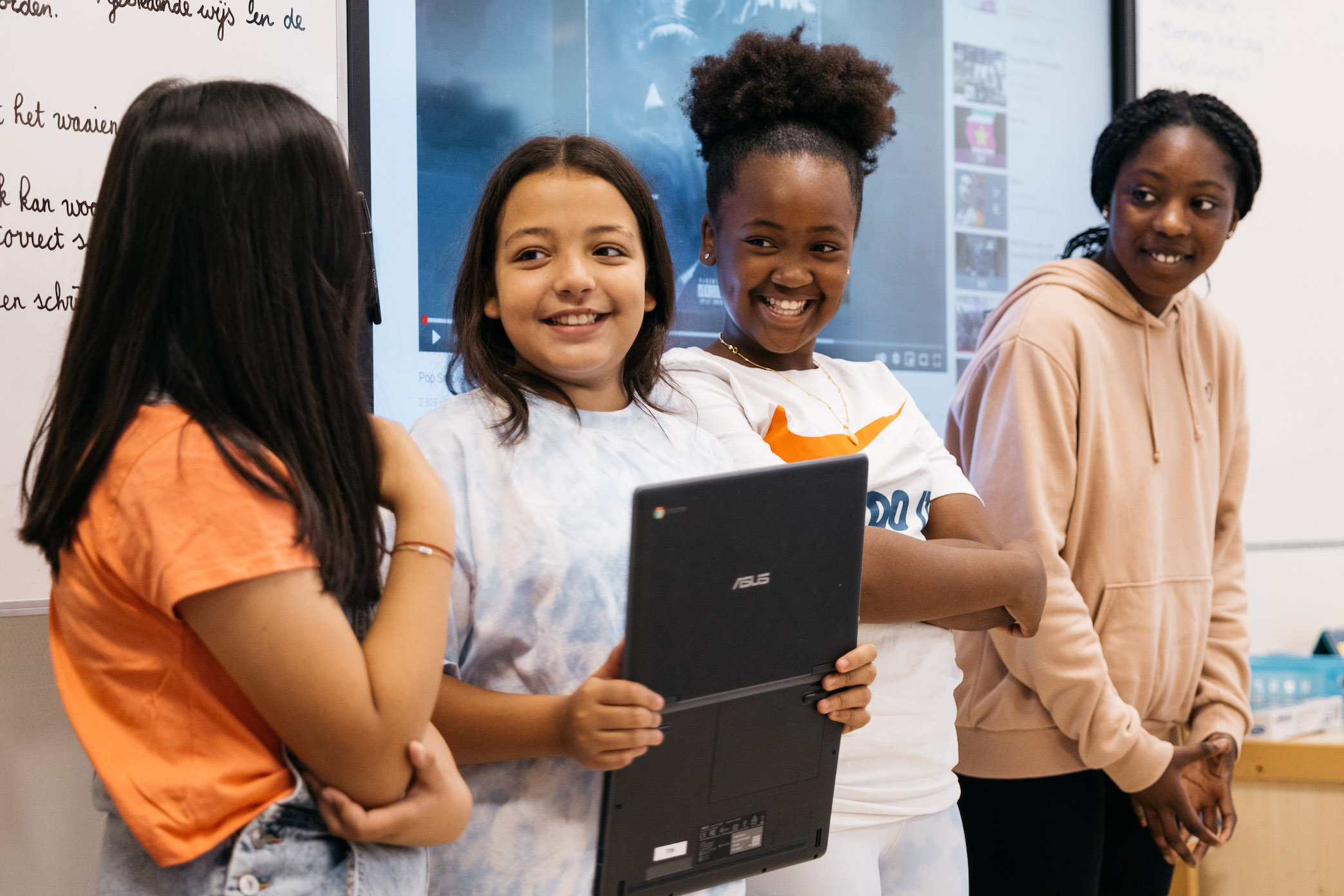 Above: Children in Amsterdam get an insight into what it's like to be an impact entrepreneur (credit: Jurre Rompa)
Fawaka created a six-lesson series on social and sustainable entrepreneurship aimed at children aged nine to 12. These lessons helped the students develop one of two types of fictitious impact businesses: a fair trade chocolate brand or a product upcycled from discarded materials.
"The project has a great goal that's not often researched," says Maarten Hogenstijn, senior social entrepreneurship researcher at AUAS. This goal is to measure the effects of entrepreneurship-focused programmes according to what the children think. 
The children shared remarks such as: 'I liked it, especially because you were allowed to be bold and free'
Rather than relying on evaluations by teachers, this project places children's self-reflection abilities front and centre. AUAS researchers joined the first lesson and asked the children to fill in a questionnaire covering what they already knew and what competencies they think they already had. And at the end of the last lesson, the researchers return and ask the children to fill in the same questionnaire so that the answers can be compared. The AUAS researchers complement the children's insights with interviews with their parents. 
The preliminary project results – shared with educators, researchers and practitioners during the Social Enterprise World Forum's 2021 Academic Forum – are encouraging. The children rated the programme 8.2 out of 10 and shared remarks such as: 'I liked it, especially because you were allowed to be bold and free.' And, to no one's surprise, those participating in the chocolate-focused project gave the highest scores. 
An intriguing result was that not all children wanted to become impact entrepreneurs. "For the question, "Do you want to have your own company later?' the scores did not get higher in the second questionnaire; they even went down," Hogenstijn explains. "It's probably because children now have a more realistic view of what it would mean to start a company."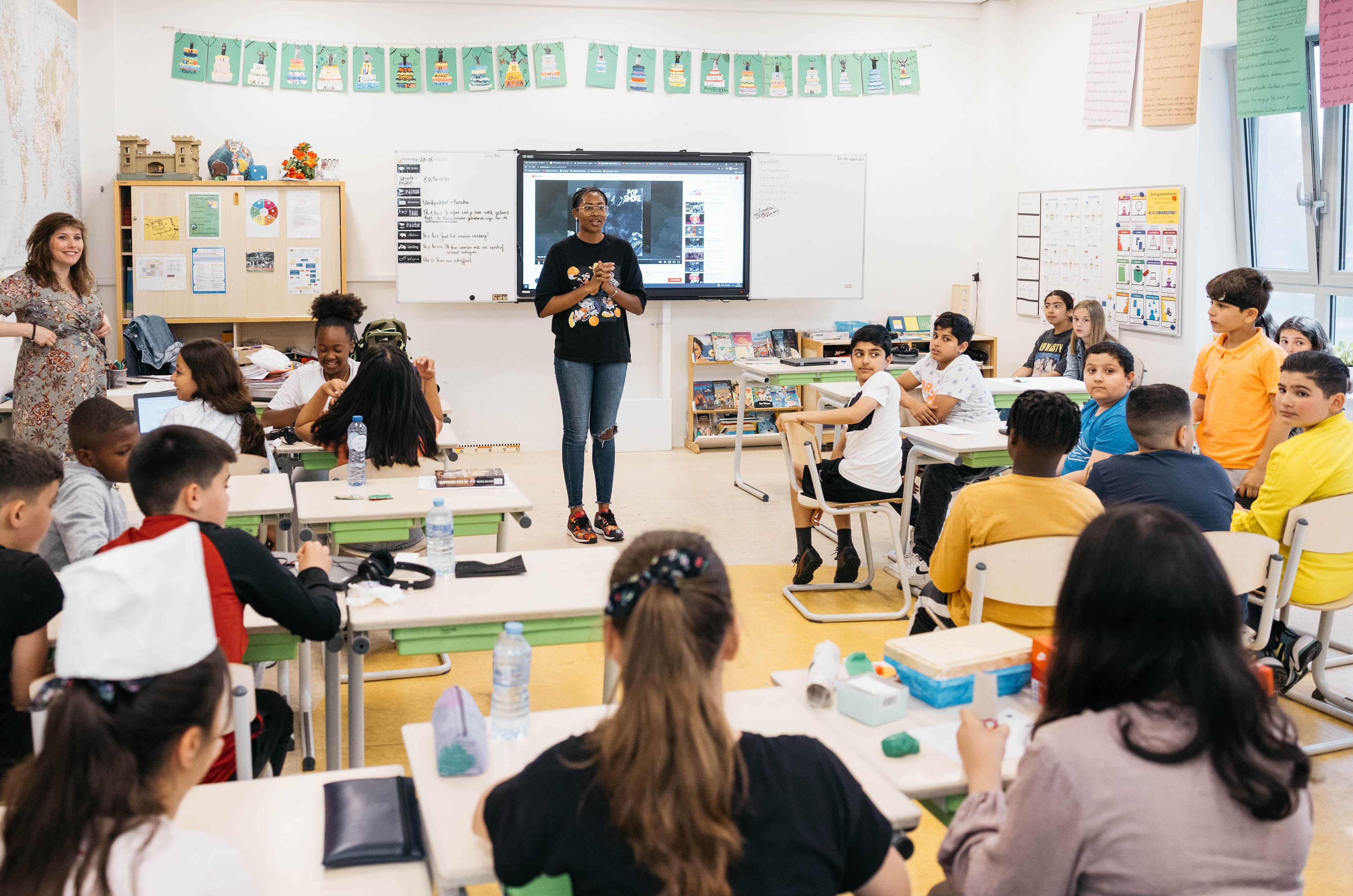 Above: The project reached 500 children and aimed to generate research about what works. The project partners now want to create a similar, much larger, initiative with international partners (credit: Jurre Rompa)
However, an entrepreneurial mindset that puts impact first is, to the Amsterdam Impact team, perhaps even more important than the intention to launch one's own impact company. "We need people to have skills to make an impact daily – not only as impact entrepreneurs but as employees of other organisations or just as citizens," says Oetelmans.
With the final research report in the works, Amsterdam Impact, Fawaka and the AUAS have already set their sights on designing and launching an international consortium to create a similar research project, but on a much grander scale. 
We need people to have skills to make an impact daily – not only as impact entrepreneurs but as employees or as citizens
This consortium would bring together impact entrepreneurship education providers, higher education institutions and policy-related actors such as local and regional governments to exchange knowledge and experiences and to strengthen impact entrepreneurship education for children globally.
"Amsterdam wants to be a pioneer in this field and build on its local experiences to make an impact around the world. With Amsterdam Impact and Fawaka, we have mapped initiatives worldwide and are working to build an international collaboration to exchange knowledge about impact entrepreneurship education for children," says Hogenstijn.
The AUAS, Fawaka and Amsterdam Impact have already started conversations with partners and education providers in the Netherlands as well as other countries including Italy, Spain, the UK and Australia. 
"We can learn from each other in terms of methods and what works," he concludes. 
Making education future-proof
"We are working more broadly on the transformation of the curriculum by ensuring it pays more attention to alternative economic models in general and impact entrepreneurship in particular," says Oetelmans.
And to support this transition, Amsterdam Impact has co-funded 1,260 places in Futureproof, a nationwide education programme for young people aged 16 to 27 who are typically enrolled in a secondary education college or a university.
In 2020, Starters4Communities, which has long-standing expertise in training young people to drive social change through meaningful careers, teamed up with Social Enterprise NL, Social Impact Factory and Fawaka Entrepreneurship School to co-create Futureproof.
Students can join Futureproof via their educational institutions, on location in many Dutch cities, and online via an e-learning platform for impact entrepreneurship.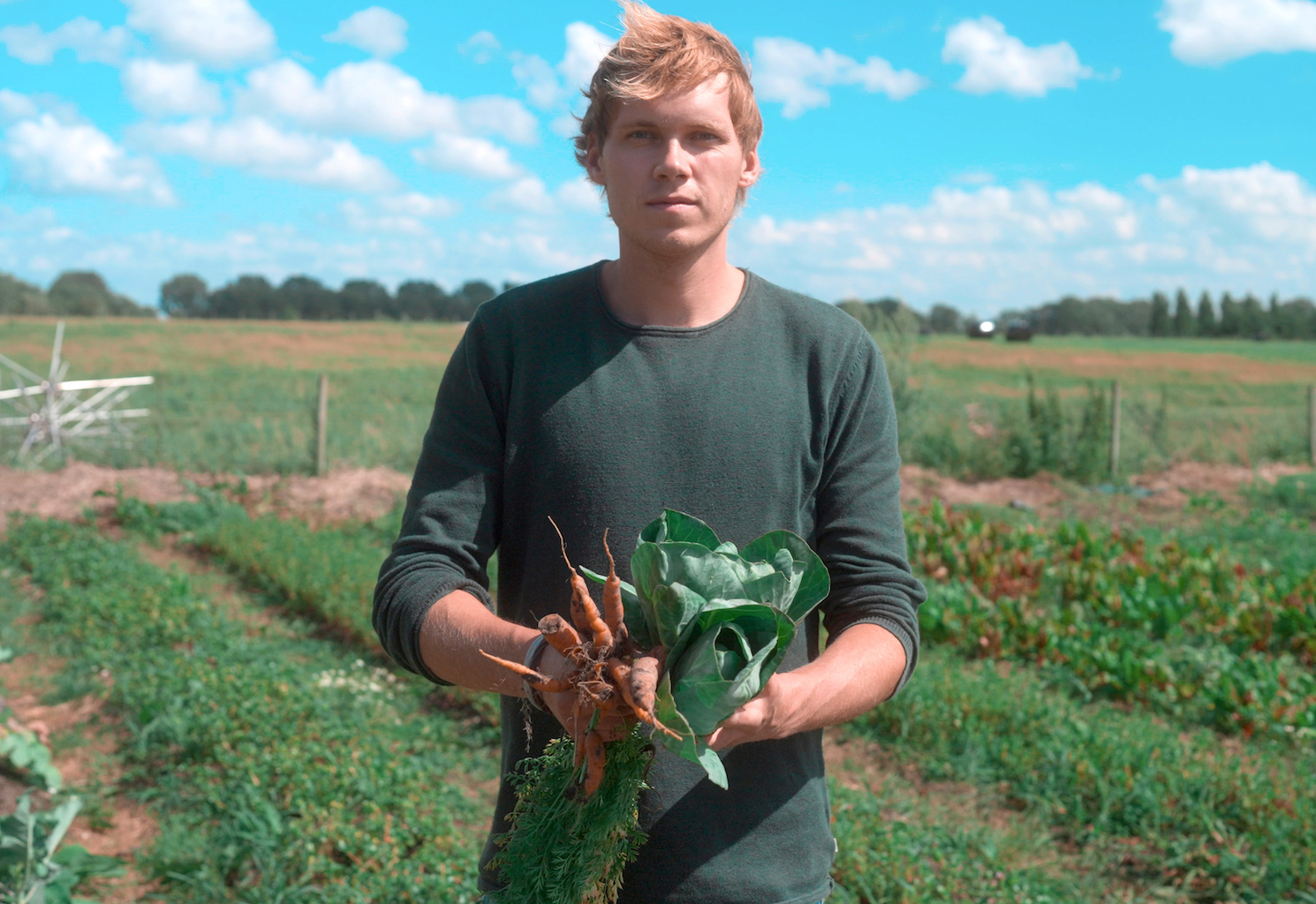 Above: students taking part in the Futureproof programme gain entrepreneurial skills and get work experience within impact businesses 
The programme received a seven-figure subsidy from MDT, a government-led volunteering programme. However, they needed 10% co-funding from other partners to secure the maximum potential subsidy. Amsterdam Impact was one of those partners.
"It's an opportunity for students to gain entrepreneurial skills and work on a better future for themselves and society. With this programme, we support the [social enterprise] sector and involve the next generation early on," says Raoul Becher, Futureproof's marketing and communications lead and creative director at Starters4Communities.
Although they're very young, they can have a big impact on the planet
According to a 2021 progress report (in Dutch), the programme seems to be a success: 100% of the young people who have participated state that they have become more socially aware and 64% of them now have the resources and knowledge to set up an impact-focused project. 
"It's essential that students are more aware of the social and environmental challenges we are facing. Although they're very young, they can have a big impact on the planet and often need a bit of help with how to do that. We hope they'll be the impact-makers of the future," adds Becher.
From impact education to careers with impact
In 2021, Amsterdam Impact also funded several practice-oriented training programmes that Starters4Communities (S4C) has been running since 2013 to help young professionals kickstart an impact-driven career. 
S4C programme alumni get hands-on support in switching to a job at an impact enterprise, launching an impact business, or becoming intrapreneurs, thus creating impact in a larger organisation. 
Among S4C's offerings are Deep Dives, which involve 20 to 25 young professionals working in small teams two days a week for five months to tackle a challenge at an Amsterdam-based impact enterprise. And to fund their solutions, participants have to run crowdfunding campaigns.
It's a win-win: we train young people who strengthen Amsterdam's impact enterprises while building careers with impact
"It's a great tool to learn about entrepreneurship. They get to pitch their ideas, develop their networks, arrange events and think of rewards to offer people," says Becher. "And collaborating to solve these challenges motivates them to go out into the real world and find their drive."
Thanks to Amsterdam Impact's funding, Starters4Communities could deliver the Deep Dives at an affordable fee for participants. 
"In exchange, participants give their time and talent to local impact projects. It's a win-win: we train young people who strengthen Amsterdam's impact enterprises while building careers with impact," he says.
The Amsterdam Impact team believes that the companies and organisations of the future need more and more of such impact-driven talent. And the future looks promising: most of Gen Z – people born between the mid-to-late 1990s and the early 2010s – want to work for companies that create meaningful change. 
According to a 2019 study by Girls with Impact, 65% of Gen Z aim to create something world-changing while being employed at an innovative company.  
Oetelmans believes that impact entrepreneurship education is essential to the transition to a new economy and society where impact is the norm.  
"Education, research, valorisation [generating societal value from academic work] – it's important that this transition takes place across the board," Oetelmans concludes. 
Explore our Cities of Impact series to find out more about how Amsterdam Impact and partners are nurturing social entrepreneurship and working to transform the economy for good.