How to build an impact city: Nurture neighbourhoods
Small impact ventures can make a big difference in their local communities. But sometimes, they need a helping hand with funding and expertise. That's where city government initiative Amsterdam Impact is stepping in, as part of its multi-year plan to help make impact entrepreneurship the default way of doing business.
Amsterdam is a modern-day melting pot, home to people of 180 nationalities. This incredible diversity brings challenges, such as how to support newcomers with a migrant background in Amsterdam Zuidoost district, where they make up 83% of the population of the Bijlmer Centrum neighbourhood, for instance. 
Some districts face other challenges: in Amsterdam Zuid, where many older people live, it's important to ensure that they feel connected to their neighbours and live independently at home for as long as possible.  
Impact entrepreneurs can often solve these challenges in their community, thus contributing to healthier, more sustainable and more inclusive neighbourhoods.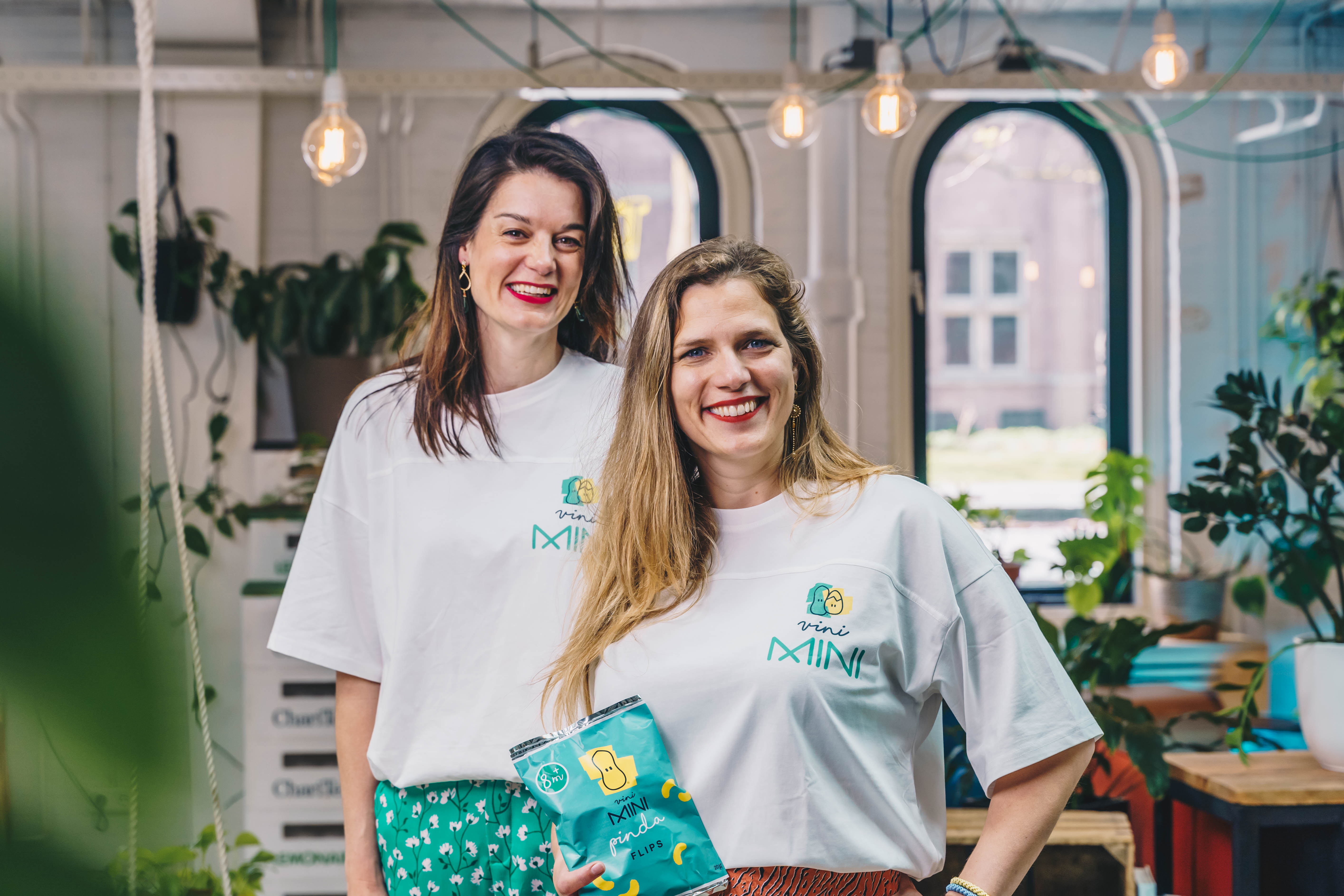 Above: Vini Mini, which creates nutritional products for young children, is one of Amsterdam's many small impact enterprises (credit: Creativebros) 
"Small impact enterprises are a crucial part of a community's fabric," says Ellen Oetelmans, programme manager at Amsterdam Impact. "Their societal impact is really tangible and direct. They are so well-connected to the neighbourhood and have a clear picture of what residents need and how their businesses can contribute to that. And they broaden a community's horizon and inspire locals to become more actively involved in their communities." 
But small impact enterprises frequently need funding and expertise to make a real difference. That's where competitions and business development initiatives, co-created by Amsterdam Impact, come in. 
Small impact enterprises are a crucial part of a community's fabric. Their impact is really tangible and direct
Child's play
Among these is Amsterdam Impact's 2018 contest, 'Localise the SDGs', that aimed to support entrepreneurs implementing one or more of the Sustainable Development Goals in Amsterdam. The contest was organised as part of the EU's Social Challenges innovation platform, which matched organisations grappling with social impact-related challenges with innovative entrepreneurs. Once a match was made, the entrepreneurs received an EU-funded grant of €30,000 and six months of expert mentoring to help them implement their solution. 
Amsterdam Impact collaborated with Impact Hub Amsterdam to encourage and support applications from more than a dozen enterprises, and the Social Challenges jury matched Fawaka Entrepreneurship School's project, Tha Block Bizkids, to work with Amsterdam Impact. 
Tha Block Bizkids project contributed to SDG 10 (reduced inequality) and SDG 12 (responsible consumption and production) by teaching sustainable entrepreneurship to children, aiming to reach 300 nine to 12-year-olds in Amsterdam neighbourhoods affected by socio-economic deprivation. 
One kid pitched the idea of putting 'eyes' on bins, as people are more likely to throw their garbage in the bin if they feel watched
Fawaka guided them in discussing SDG-related local challenges. Then the children researched issues in their neighbourhoods and came up with social enterprise ideas to tackle them, under the supervision of business professionals. ​​One kid pitched the idea of putting 'eyes' on bins, because people are more likely to throw their garbage in the bin if they feel watched. Another,  living in a village served by few buses, proposed an app to help people coordinate transport and to get to know each other.
Finally, the children pitched their solutions to an audience of families, school peers, local residents, city officials and experts from other organisations involved in the programme. But the kids weren't the only ones to get a boost: Fawaka also benefited from the challenge grant, which allowed it to dedicate more resources to strategic development of the business. Founding director Thiëmo Heilbron describes their Localise the SDGs win as "very important".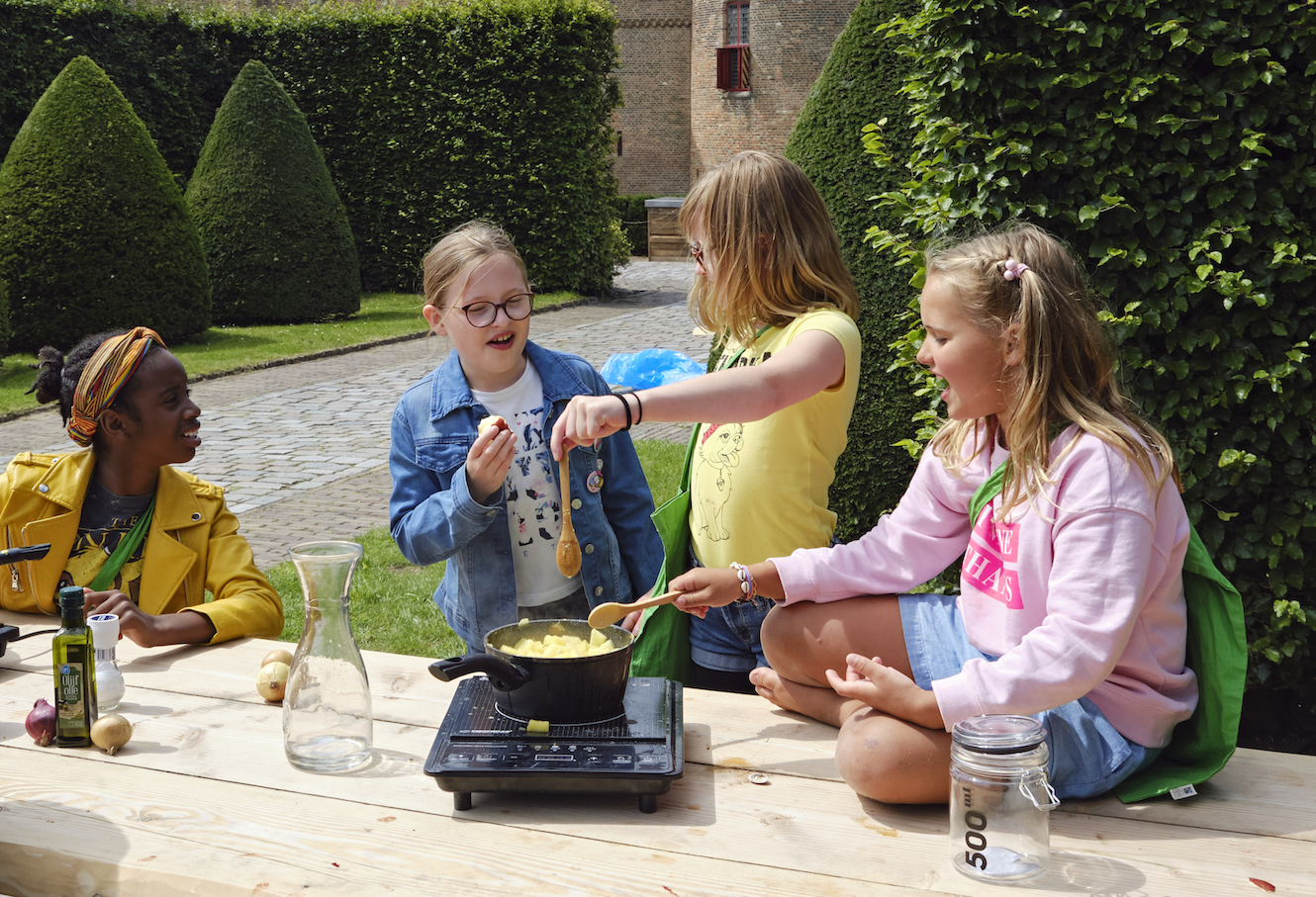 Above: Children at a summer school run by Fawaka Entrepreneurship School, which teaches children about having a positive impact on the world (credit: Fawaka Entrepreneurship School)
Since then, Amsterdam Impact has continued to collaborate with Fawaka and the Entrepreneurship Programme of the Amsterdam University of Applied Sciences, which is researching how participation in Fawaka's programmes helps children develop affinity and skills for social entrepreneurship.
Neighbourhood networks
In 2021, Amsterdam Impact worked with the municipality's seven districts to launch Boost je Buurt ('Boost your Neighbourhood'), a challenge for impact-driven entrepreneurs who strive to make Amsterdam's neighbourhoods healthier, more inclusive and more sustainable. 
Twenty-eight entrepreneurs – four in each of the city's seven districts – were selected to join an entrepreneurship development programme led by Impact Hub Amsterdam, to help them set up or accelerate their neighbourhood-focused impact enterprises.
"What makes Boost je Buurt unique is the many collaborations and partners involved," says Egon van Wees, the project's lead at Amsterdam Impact.
Such partners ranged from Voorjebuurt, a neighbourhood-focused crowdfunding platform, to Starters4Communities, which offers social enterprise training to young people, and Innofest, which gives innovative entrepreneurs the chance to test out their products and services.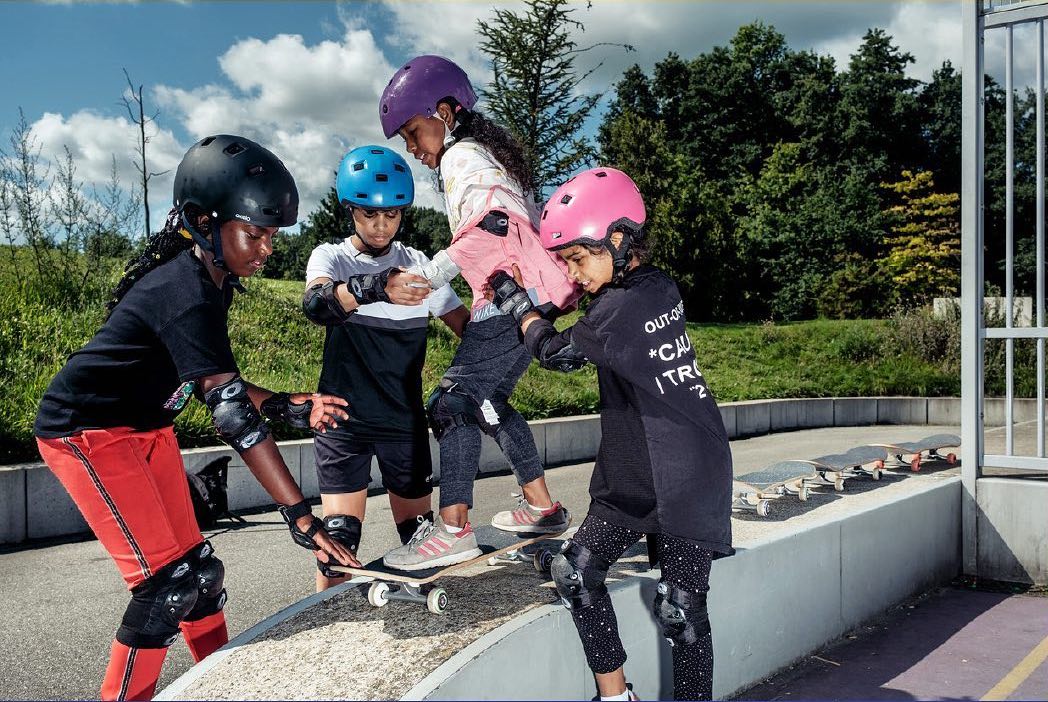 Above: Amsterdam-based venture Women Skate the World, which uses skateboarding to empower girls, women and LGBTQI+ people, got support to grow through the Boost je Buurt programme (credit: Women Skate the World)
To hone their offerings, Boost je Buurt participants received one-on-one business coaching, took part in workshops introducing methods like asset-based community development, and joined networking events and meetings with financial and legal experts. 
"What is great is that the participants have formed networks in their respective neighbourhoods and started cooperating with fellow entrepreneurs," says van Wees. For example. two ventures, Van Wyk and De Buurtkringloop, both focus on bringing a community-building function to multi-purpose physical locations, such as second-hand shops and cafes, and are now supporting each other's work.
Everyone has made valuable connections – with other entrepreneurs, people in their neighbourhoods or civil servants
The programme also included several digital platforms, such as Shine Social Club, a free app that helps adults aged 60+ to connect to people with shared interests. The founder was happy to share valuable contacts and insights with fellow participants gearing up to launch their own platforms. 
Amsterdam Impact also played an active role in connecting entrepreneurs to contacts both in and outside the city administration. For instance, van Wees introduced Vini Mini, which develops nutritional products for a child's first three years, to the local chapter of the public health service.
Local enterprises can also "learn a lot from what happens elsewhere, in other very different localities outside the Netherlands," says van Wees. This was the case of Women Skate the World, which uses skateboarding to empower girls, women and LGBTQI+ people, and which van Wees connected to similar initiatives in Antwerp and Berlin. 
And the winner is...
Once they completed the programme, the 28 participants campaigned for the votes of fellow Amsterdammers. "Over 4,000 Amsterdam residents voted, which shows Boost je Buurt had a broader impact than just a prize competition. It's also about raising awareness," says van Wees.
The votes were tallied, and at the programme's final event in June 2021, public prizes of €2,500, €5,000 and €7,500 were awarded to the top three participants. A second set of prizes, with the same prize money, was awarded by a professional jury. 
"As a jury, we looked at whether the enterprise really makes a difference and is financially viable in the long term," says Carol Gribnau, CEO of the DOEN Foundation. 
The jury awarded first prize to Bijlmer Bookstore, which sells books written by people of colour; second prize to Women Skate the World; and third to SPIN AI, which employs people with autism for data annotation services in the field of artificial intelligence.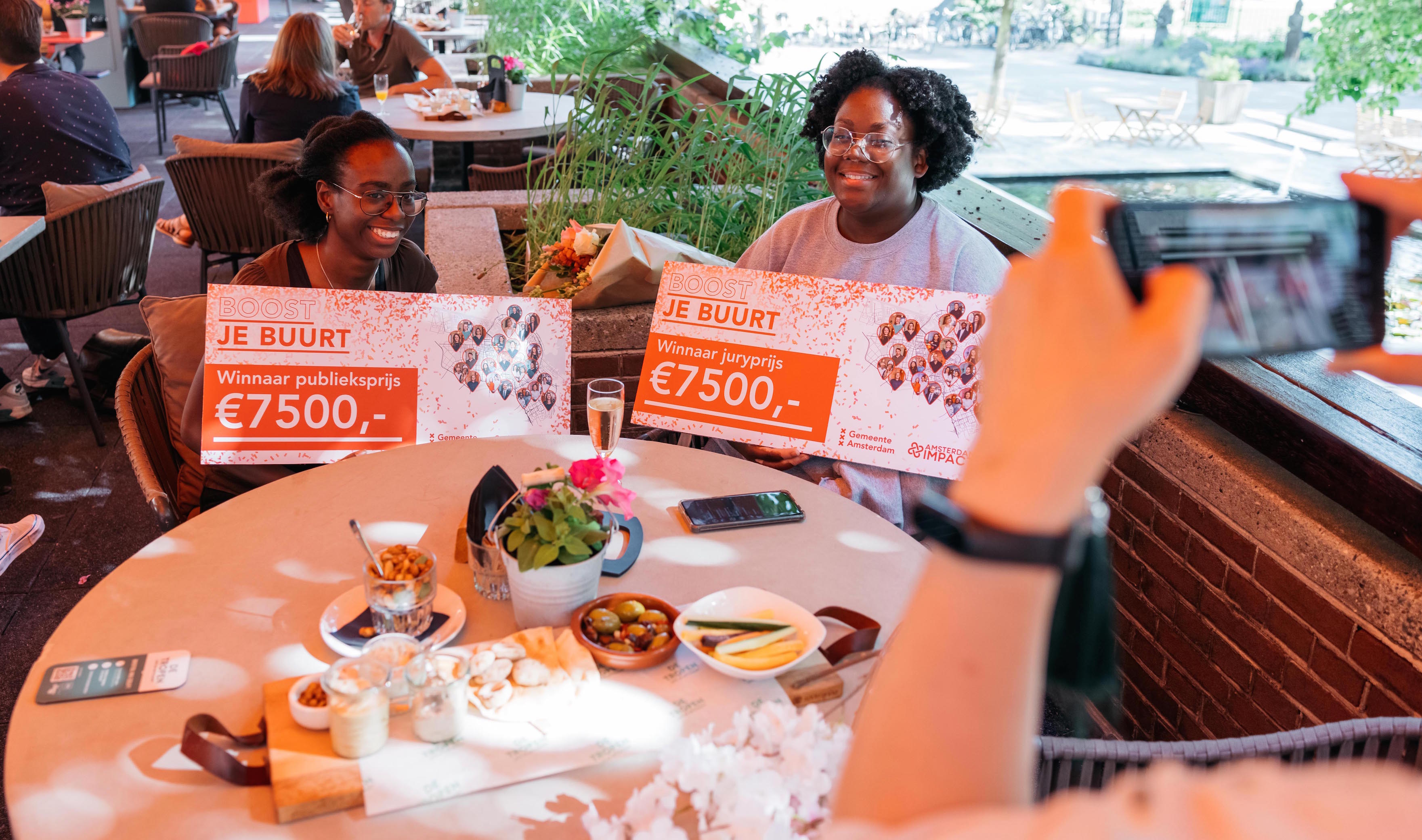 Above: Bijlmer Bookstore founders (and sisters) Zuwena and Nathifa Elshot with their prizes (credit: Jurre Rompa / Amsterdam Impact)
"To people who want to start an impact company, we would say: do it! By just starting with something as small as creating an Instagram account, you have that impulse to keep going," say Nathifa and Zuwena Elshot, co-founders of Bijlmer Bookstore. 
The two sisters were the big winners as they also took home the €7,500 public prize. Second place went to Schrijver in je Buurt, which helps writers connect digitally with local people and organisations. And De Buurtkringloop, a neighbourhood meeting place and second-hand shop, won third prize. 
Over 4,000 Amsterdam residents voted, which shows Boost je Buurt is also about raising awareness
Partly thanks to the training received during Boost je Buurt, the participants also developed new products and services or launched crowdfunding campaigns. Women Skate the World, for instance, has raised €22,000 to develop an indoor skatepark in Amsterdam Zuidoost. 
"Everyone has made valuable connections – with other entrepreneurs, people in their neighbourhoods or civil servants," says Amsterdam Impact's Ellen Oetelmans.
"As the municipality, we will continue to support local impact entrepreneurs. We are already working on the 2022 edition of Boost je Buurt." The programme creators are looking into extending it beyond Amsterdam and even abroad next year – thus nurturing a far-reaching 'neighbourhood' of small, but mighty, impact entrepreneurs. 
Conscious shopping in Amsterdam's neighbourhoods
To enable socio-economic development across all neighbourhoods, Amsterdam Impact not only supports the growth of local social businesses. It also aims to bring less-travelled areas – and the social enterprises based there – to the attention of a larger audience. 
"Although Amsterdam's historic centre is home to many exciting social enterprises, we wanted to encourage residents and visitors to explore the entire city. So we designed seven conscious shopping routes – one for each city district," says Amsterdam Impact programme manager Ellen Oetelmans.
The routes are routinely promoted via Amsterdam Impact's digital channels and were a key building block of The Impact Days national campaign, which in 2020, had an online reach of nearly half a million people.
Coming soon: how education and internationalisation are crucial components of building an impact city; plus, meet some of the impact entrepreneurs demonstrating how it's done. Check back soon for more or sign up to the Pioneers Post newsletter to stay updated.