Taboo-tackling tampons: how Amsterdam brand Yoni is reshaping menstrual care
STREETS OF AMSTERDAM: Long relegated to specialty stores, biodegradable and organic-cotton products are now available in supermarket shelves across Europe, in part thanks to Dutch business Yoni. One of the biggest challenges, the brand's co-founder tells us, is busting taboos around menstruation – especially when some believe those taboos no longer exist. But it's a battle she's more than ready to take on.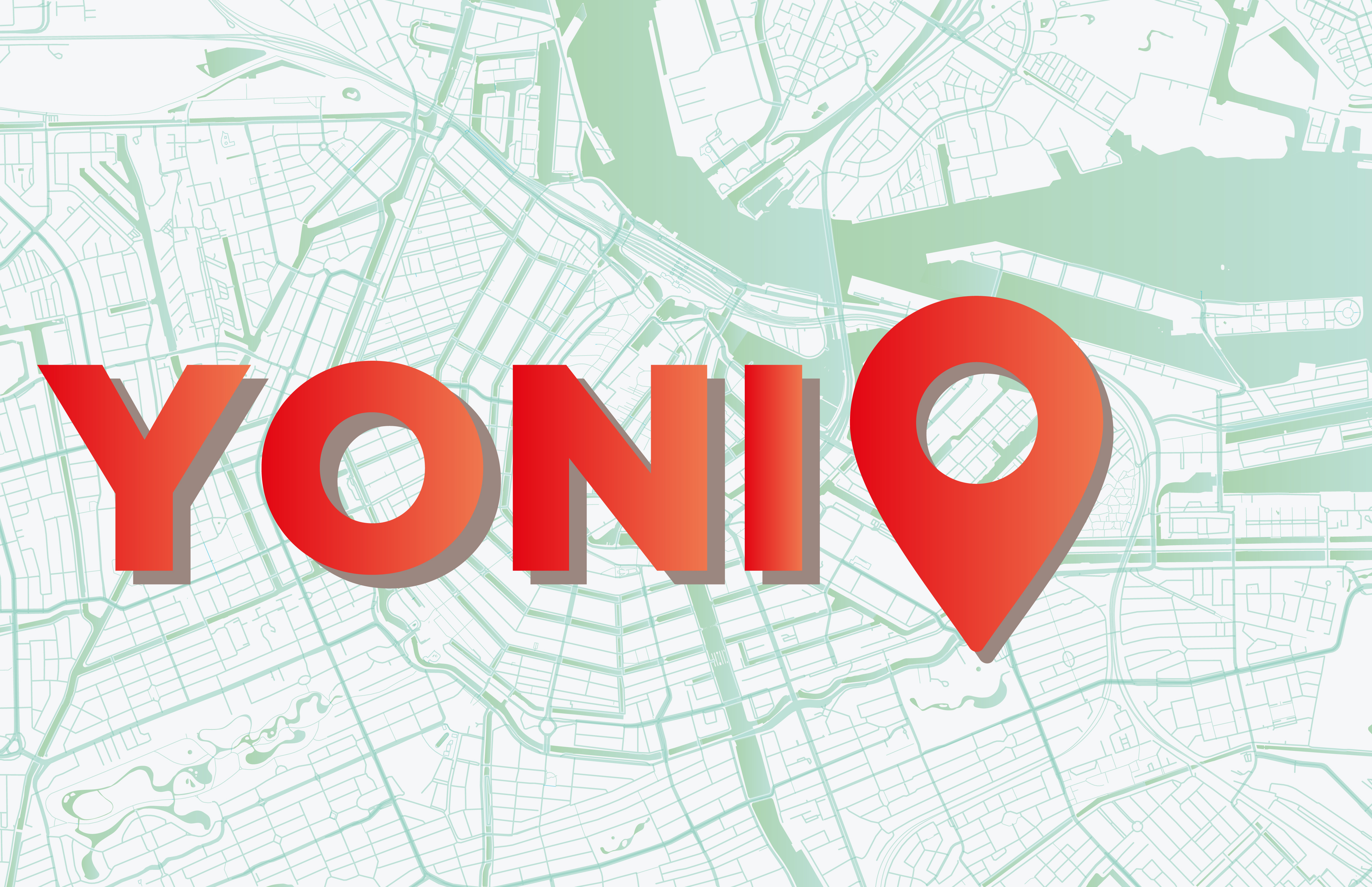 "Chemicals are not for pussies." This was the tagline of chemical-free period care maker Yoni's 2014 crowdfunding campaign, which raised more than €26,000 to produce its biodegradable, certified organic cotton tampons, pads and pantyliners. 
"We felt seen as a company that's trying to do things differently," recalls co-founder Mariah Mansvelt Beck, noting that some of the world's largest companies in the menstrual product market have since launched their own partially cotton-based lines. 
"It's a really good sign. We wanted these big brands to change. And they would have only done so if there was traction in the market," she says. But despite encouraging progress, there is a long way to go. 
"Many products now have cotton or an organic cotton layer, but the backing is still plastic. That's not doing anything to fight the plastic waste issue in our oceans," explains Mansvelt Beck.
From niche to normal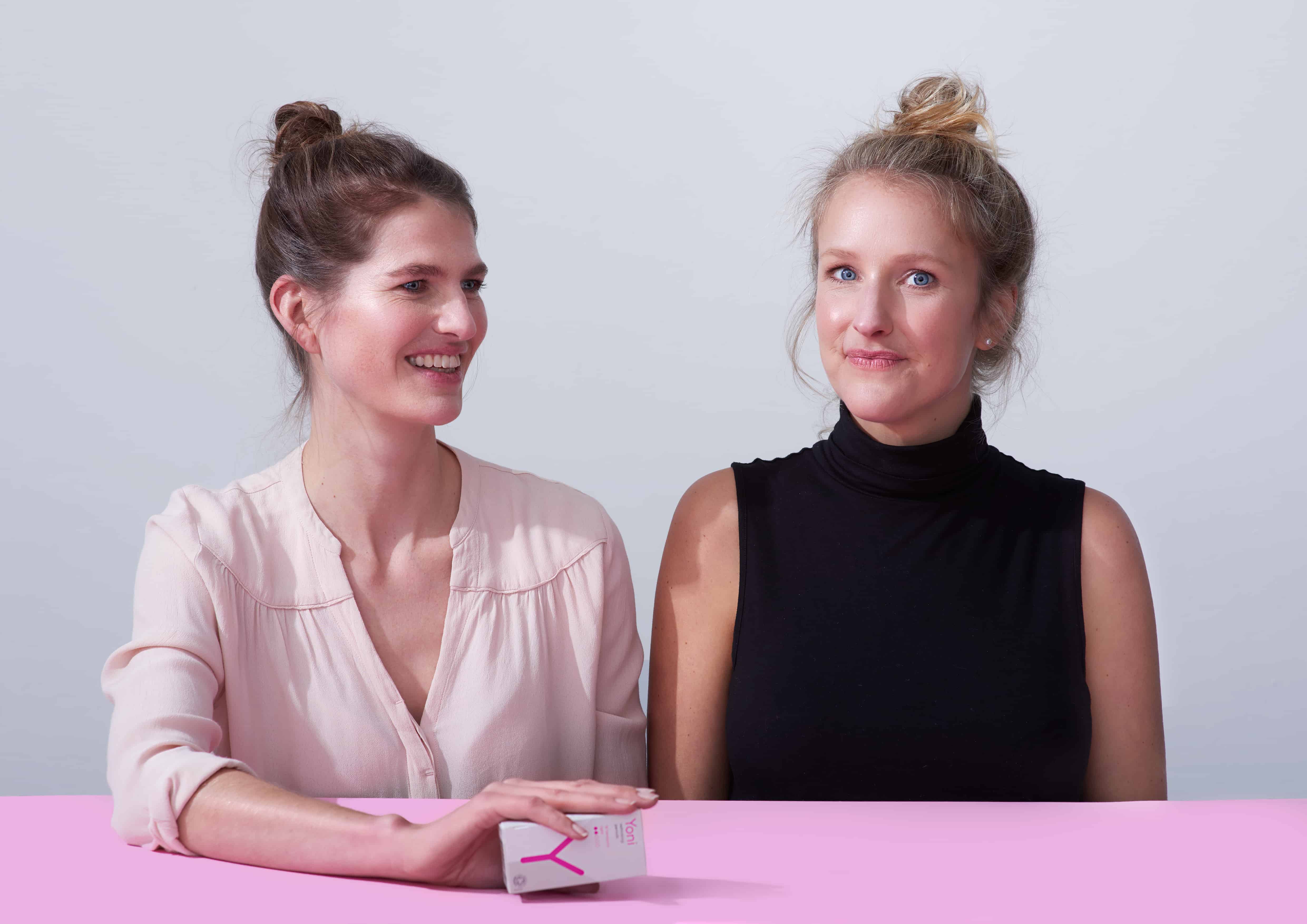 Above: Mariah Mansvelt Beck (left) and Wendelien Hebly (right) founded Yoni when they realised how difficult it was to find plastic-free, natural-made period care products 
Together with co-founder Wendelien Hebly, Mansvelt Beck decided to launch organic cotton period care products in 2013, after realising that it was impossible to know what your tampons, pads and liners are made from. 
Unlike other care products, these don't include a list of ingredients on the packaging. Many regular period products are made with plastic, the co-founders soon discovered, and may contain artificial absorbents or perfume.
But companies making organic cotton alternatives (such as UK pioneer Natracare, which claims to be the world's first brand of organic and natural period products) were hard to find, only available at specialty stores.
When people say 'There's no taboo', it's just another way of shutting the door
By the fall of 2015 Yoni had launched on its first mainstream shelves at Etos, one of the largest Dutch drugstore chains. A year later, it was available in the Dutch and Belgian branches of Albert Heijn – the largest supermarket chain in the Netherlands – and continued to expand to the UK, where it can now be found in Sainsbury's.
Yoni has continued to grow, backed along the way by a credit facility from ethical bank Triodos and investment from private impact investors. In 2019, Mansvelt Beck transferred out of her position as the company's CEO.  But she continues to do what she has always enjoyed most: telling Yoni's story, promoting doing business for good, and pushing the company to keep innovating into more sustainable products while tackling taboos.  
This campaigning mindset and the drive to change attitudes sets Yoni apart from other brands that pioneered natural period care, Mansvelt Beck believes. "The taboo-breaking comms and proactive comms strategy we took... has really created the shift in the fem care industry and led to many other small natural brands [emerging]," she says.

Innovation – and conversation
Although Covid-19 measures hindered face-to-face meetings with retailers and partners, Yoni – which currently employs around 10 people – benefitted from its flexible working culture. 
"Everyone was already working from home from time to time. And we luckily didn't have any serious supply chain issues, either," says Mansvelt Beck.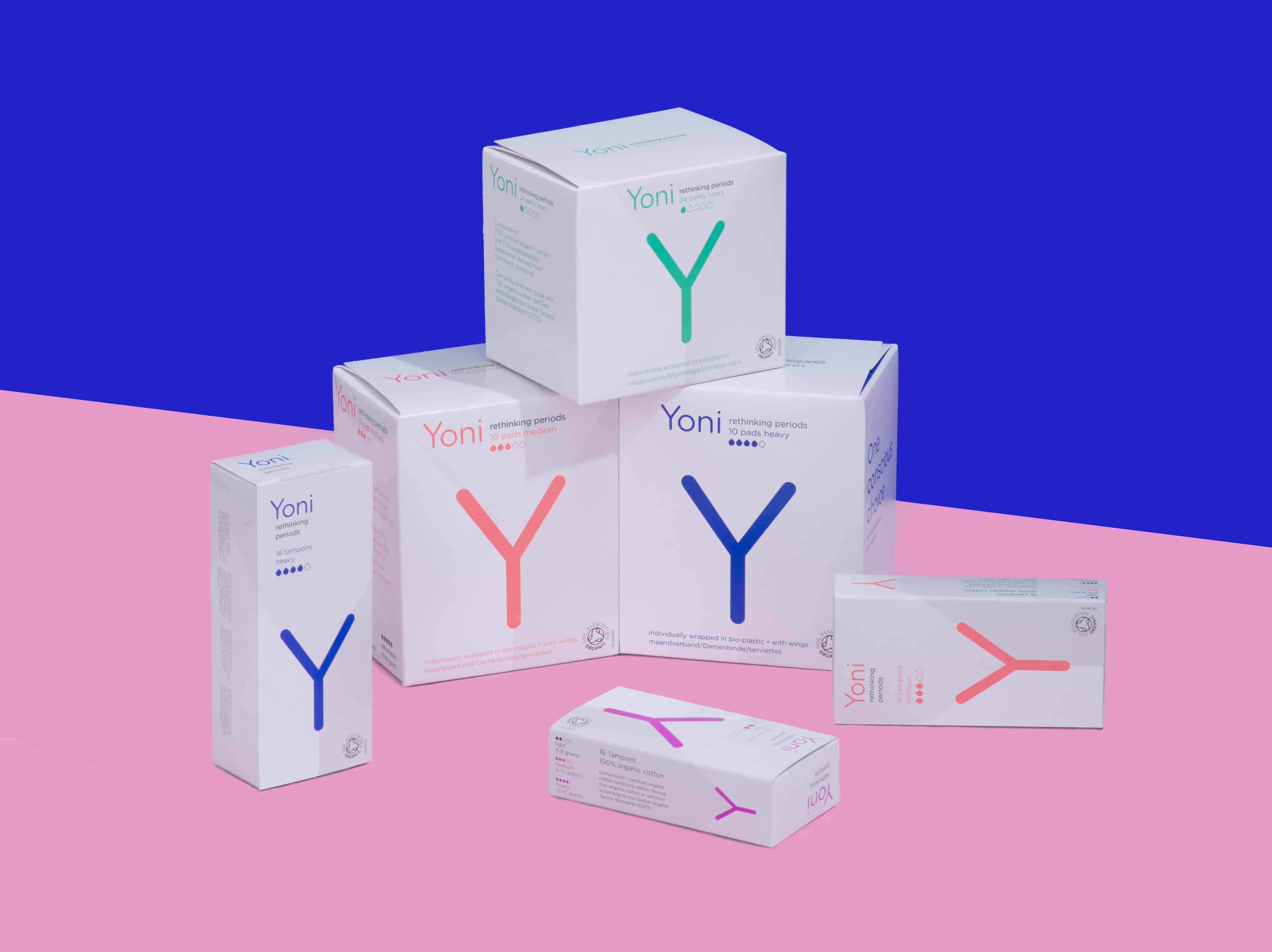 A temporary challenge came in the area of growth. Supermarkets had stayed open during the lockdown but had also shifted their focus. "Many weren't prioritising adding new products on the shelves," she adds. 
But creating new sustainable products – Yoni has also created a plastic- and chemical-free menstrual cup, and is about to launch period-proof underwear – is just one of the ways Yoni makes a positive impact on the planet and society. 
Fostering meaningful conversations around menstruation is at the company's core. According to a 2019 study, one-fifth of Dutch girls say that menstruation isn't openly discussed at home: better education and more awareness are sorely needed. 
One-fifth of Dutch girls say that menstruation isn't openly discussed at home
"We need to change how menstrual wellness is taught in schools and we need to have different kinds of conversations in the media," says Mansvelt Beck.
Yoni initially found it difficult to secure coverage in glossy women's magazines. And social media influencers would also shy away from discussing menstruation and reproductive health, citing low interest from their followers. 
"It takes time to normalise periods, especially when people say 'There's no taboo'. That's actually just another way of shutting the door," she says.  
To contribute to this normalisation, Yoni has launched initiatives such as The Pussycast, a podcast that wants to 'demystify the vagina and drop the shame'.
And Mansvelt Beck herself has co-authored 'From Vulva to Vagina', a Dutch-language book that covers topics ranging from how to manage your period to what to expect during menopause. 

Business as a force for good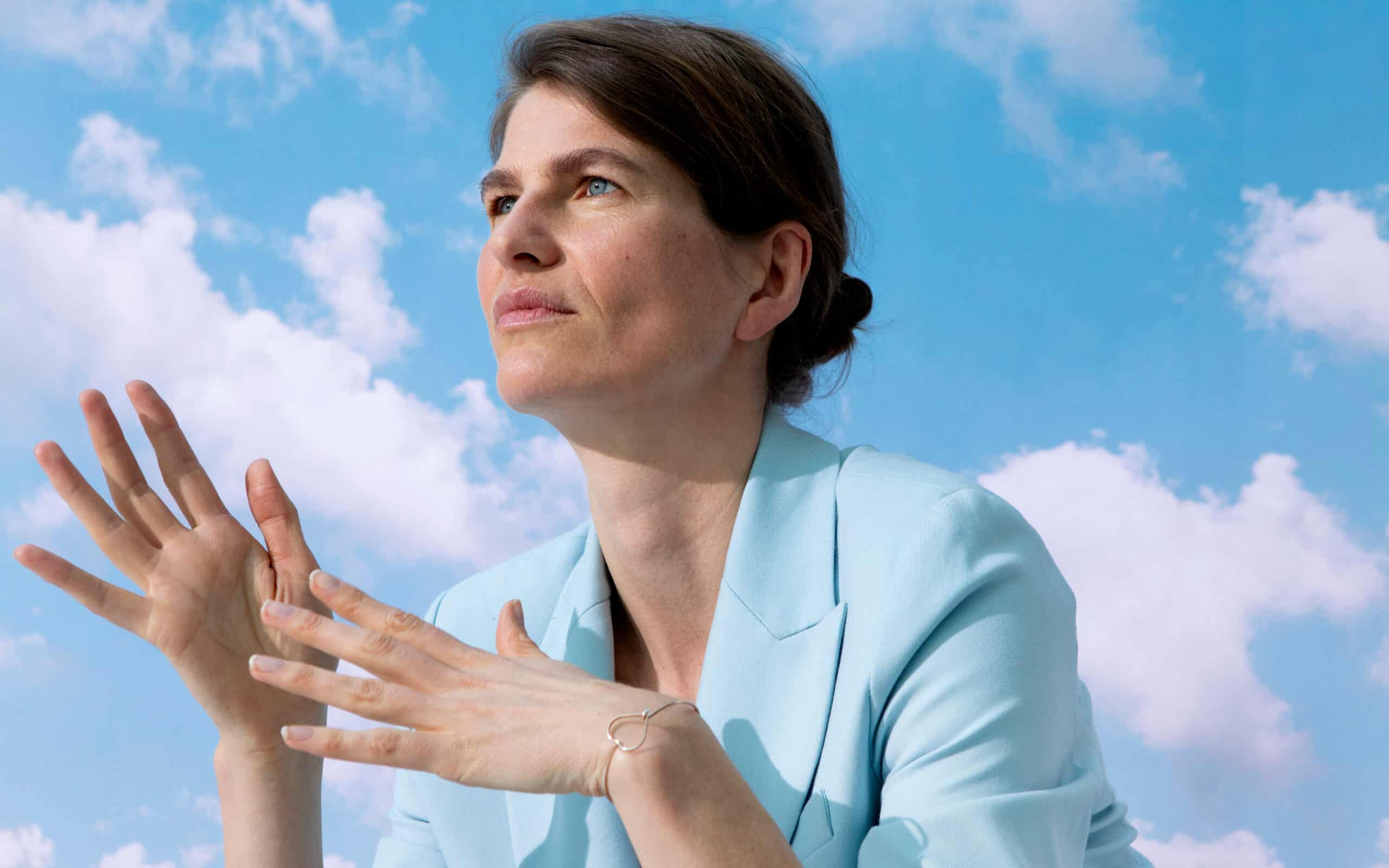 In addition to her period activism, the co-founder regularly speaks about (female) entrepreneurship and using business as a force for good – something that Yoni has fully embraced as a certified B Corp since 2018.
"The whole process of certifying as a B Corp challenges you, as a company, to make decisions that are better for the world. It makes you look more closely at areas as big as your supply chain and as small as the cleaning products you use in the office," Mansvelt Beck explains. 
We found it so easy to create buzz around our brand and to meet people that have helped us on our way
Being part of the B Corp movement has also been good for business. "When we were expanding into the UK, we could talk to other B Corp brands on how to best approach the market," she says. 
As for starting out, Amsterdam proved to be an ideal launchpad. "It's small but still big enough to be a city. We found it so easy to create buzz around our brand and to meet tonnes of companies and people that have helped us on our way," says Mansvelt Beck. Among those supporting Yoni was Impact Hub Amsterdam, which took on the startup in its scaling programme in 2015 and provided a base for its first office.
Every choice counts
As Yoni continues to grow its business and impact, Mansvelt Beck above all wants people to remember that they have a choice – from buying products from impact-first enterprises, to using their skills to make a difference. 
"In our professional lives, we can make choices that have the greater good in mind. Even in a larger company, you can take steps in the right direction," she concludes. 
All photos courtesy of Yoni
Read more in the Cities of Impact series, exploring how a city can not only nurture social entrepreneurship, but also contribute to a much more ambitious goal: transforming the whole economy.