A special kind of CEO: Mother Nature
How do you grow a successful impact enterprise? Our Streets of Amsterdam series takes you on a virtual tour of the city's innovative businesses taking on the world's meatiest challenges, one sale at a time. First up: plant-based cheese company, Willicroft, which is taking an unusual approach to ensuring every decision puts the planet first – and whose founder wants you to do the same.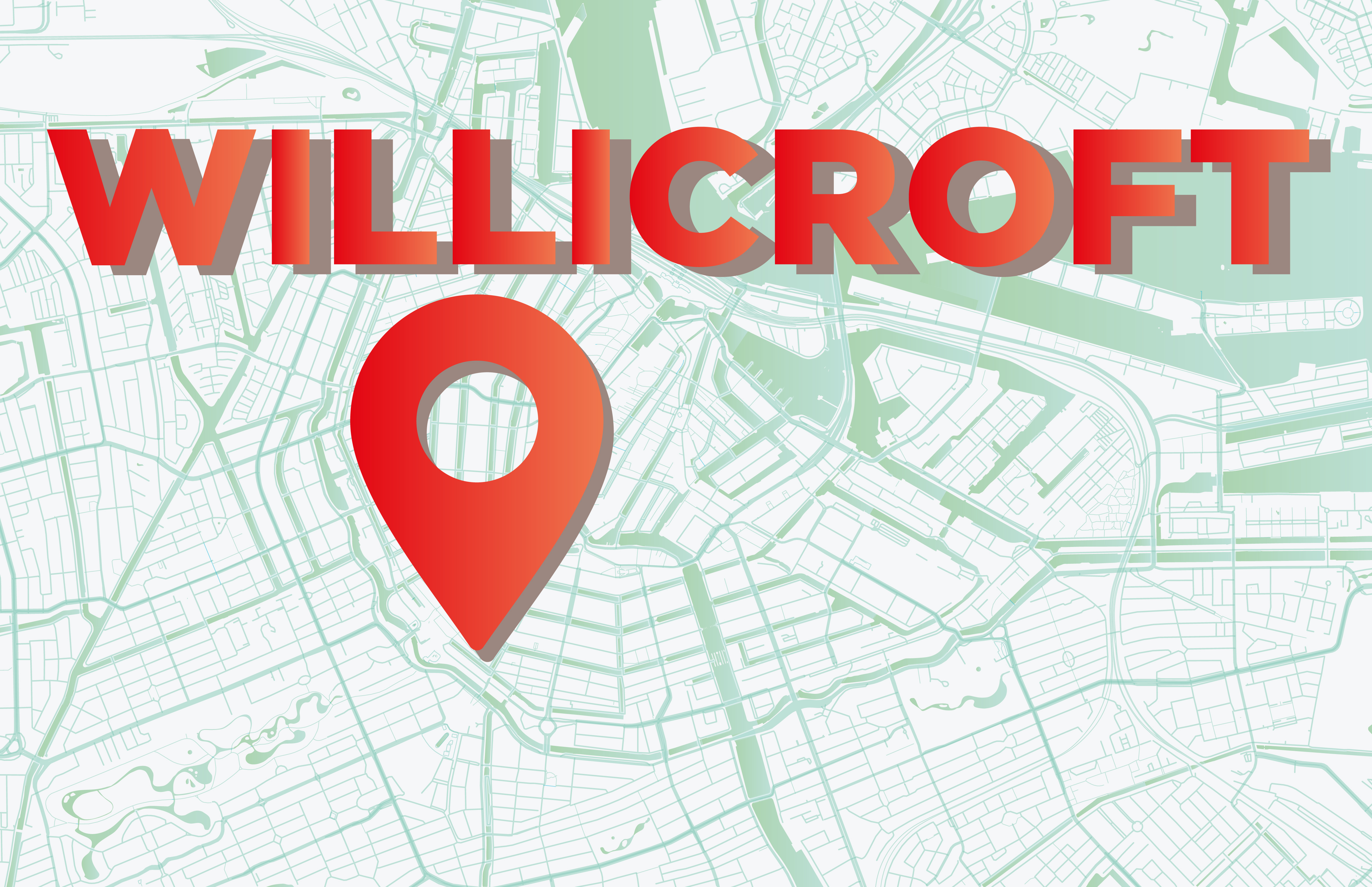 Like many entrepreneurs before him, Willicroft founder Brad Vanstone was initially just trying to solve a personal, everyday problem. "In 2017, my partner and I started to transition to a mainly plant-based diet. Meat was easy to give up but cheese was harder to let go of," says Vanstone (pictured below). 
"It all came to be in a pretty organic way. My grandfather was a dairy farmer, so I had a basic understanding of the process and the components that were needed". 
Fast forward to 2021, and what started as a personal project has now raised €600,000 in seed funding and crowdfunded an additional €250,000 to become an impact enterprise. It has seven full-time employees (plus Mother Nature as its CEO – more on that later), and its products can be found in Willicroft's Amsterdam store, major supermarket Albert Heijn in the Netherlands and Belgium, eco-friendly chain Whole Foods in the UK, and several specialty shops.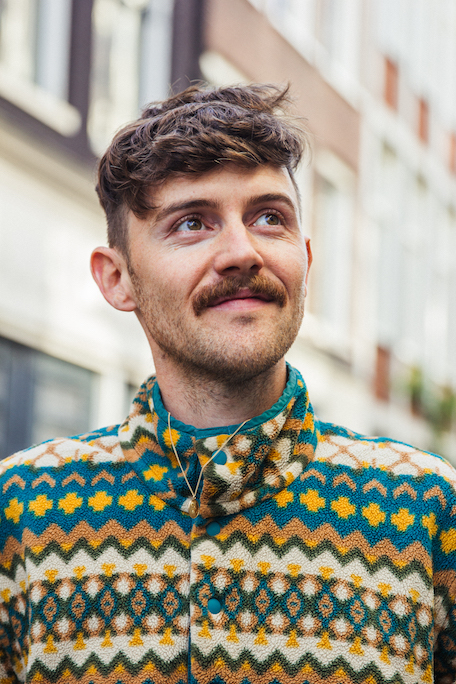 Through 'plant-based cheese for dairy cheese lovers', Willicroft aims to help tackle one of the planet's biggest challenges: climate change. But vegan doesn't necessarily mean the problem is solved. In the company's impact intentions, as well as its first-ever impact report set to come out later this month, Willicroft is transparent about this.
"Our initial life cycle analysis revealed that cashews are our highest greenhouse gas emitting ingredient, and that our overall emissions were not much lower than the dairy cheese we were replacing," Vanstone explains. 
Our initial life cycle analysis revealed that overall emissions were not much lower than the dairy cheese we were replacing
As a result, Willicroft has committed to remove cashews from its supply chain and to switch to beans and pulses, which create ten times lower emissions. This move comes with the added benefit of making a product free from tree nut allergens. 
"We're not as big as other companies, so we can pivot more easily. Plant-based cheesemaking is such a new space, with predominantly the same ingredients [used by different brands]. By changing our recipes, we hope that other businesses will follow suit," he says. 

Starting up and staying the course 
What has the founder learned about creating an impact enterprise from scratch?
"The best thing is to just get going, learn along the way, make decisions fast, and acknowledge that 40% of them will be wrong," says Vanstone.
The best thing is to just get going, learn along the way, make decisions fast, and acknowledge that 40% of them will be wrong
He honed Willicroft's strategy while taking part in two programmes run by Impact Hub Amsterdam – the Business Model Challenge incubator and the Impact the Food Chain accelerator. The experience taught him that getting practical – instead of bogged down in business modelling theory – is also essential.
"I made sure that I was always taking a step forward. Step by step, you will get to places you couldn't have envisioned three months before."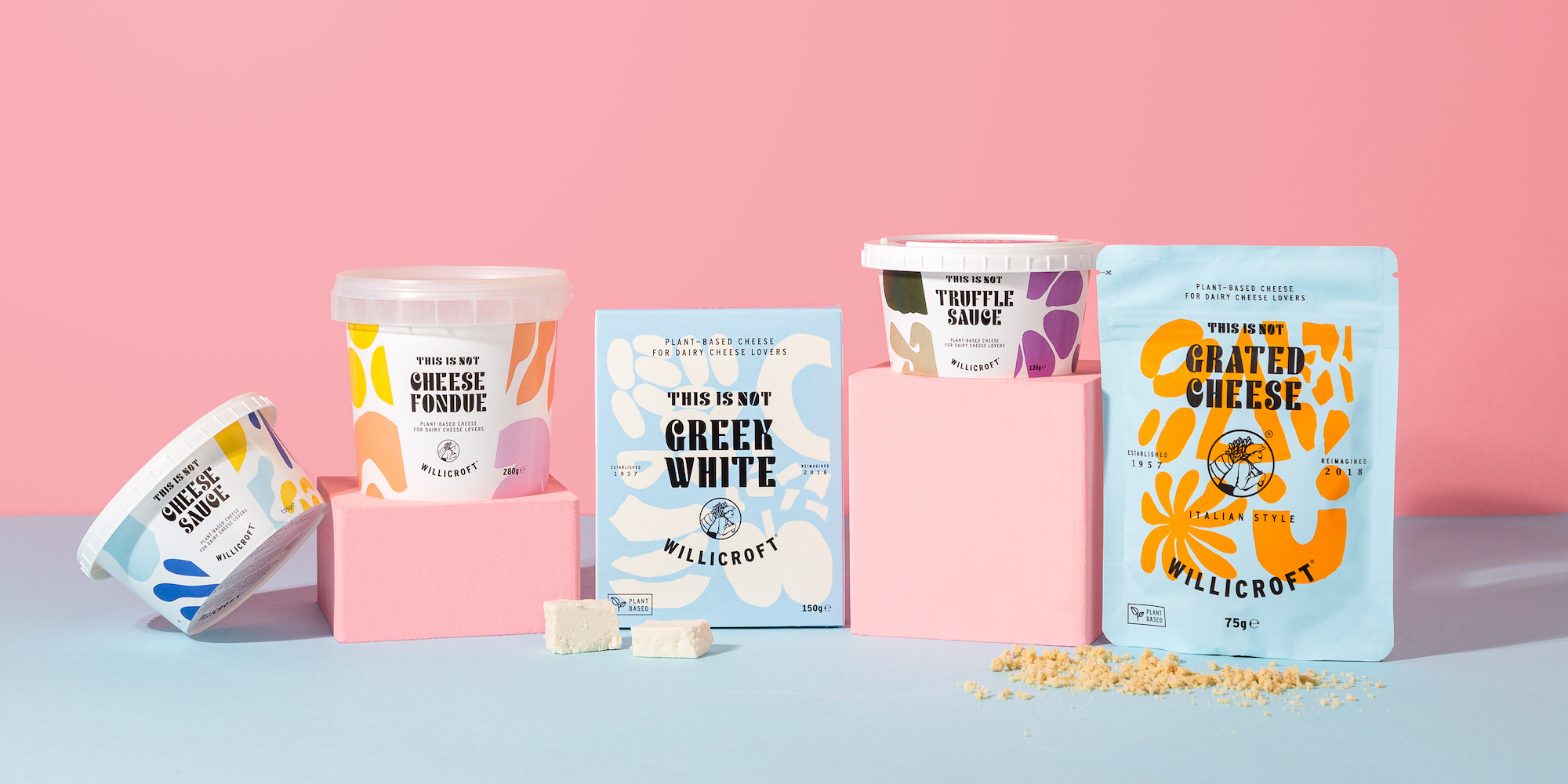 Above: Willicroft products are sold in its own Amsterdam store, as well as in the major supermarket Albert Heijn in the Netherlands and Belgium, eco-friendly chain Whole Foods in the UK, and several specialty shops
And one key leap was getting in touch with potential customers. "Our first market – the first time we sold a product – was really formative. Getting feedback on taste and texture from people aged seven to 70 gave our team so much confidence," says Vanstone. 
Friendly competition is another tool in Willicroft's belt. "Our store sells 10 other plant-based cheeses. If customers are impressed by other brands, they are more likely to try ours too," he explains.
And Amsterdam's compact size doesn't just make deliveries easier – it also facilitates collaboration with other like-minded companies. "We are a bigger fish in a smaller pond, where there is a lot of good will, from sharing sales contacts to packaging tips." 
Scaling internationally: Amsterdam Impact's Soft Landing Programme
Amsterdam Impact, the City of Amsterdam's impact entrepreneurship initiative, aims to connect international impact ecosystems and strengthen Amsterdam's role as a launchpad to new markets for homegrown and foreign impact entrepreneurs. To this end, the initiative partnered with the bank ABN AMRO and Impact Hub Amsterdam for the Soft Landing Programme, which included food- and fashion-themed editions. 
In 2020 Willicroft joined the programme's food track for impact enterprises keen to bring their products to German supermarket shelves – and met entrepreneurs selling farm-to-mailbox coffee blends (Wakuli), plant-based meat substitutes (Botanic Bites, BUMI, and Karma Kebab), and breakfast cereal made with rescued ingredients (Krush). 
"The programme was great. For us, the most helpful thing was meeting other entrepreneurs and sharing ideas from production to media outreach. We've kept in close contact with BUMI and Karma Kebab," says Brad Vanstone, Willicroft's founder.
Want to connect to Amsterdam's impact entrepreneurship ecosystem? Learn more and get in touch with Ellen Oetelmans, Amsterdam Impact's programme manager. 
Pandemic pivot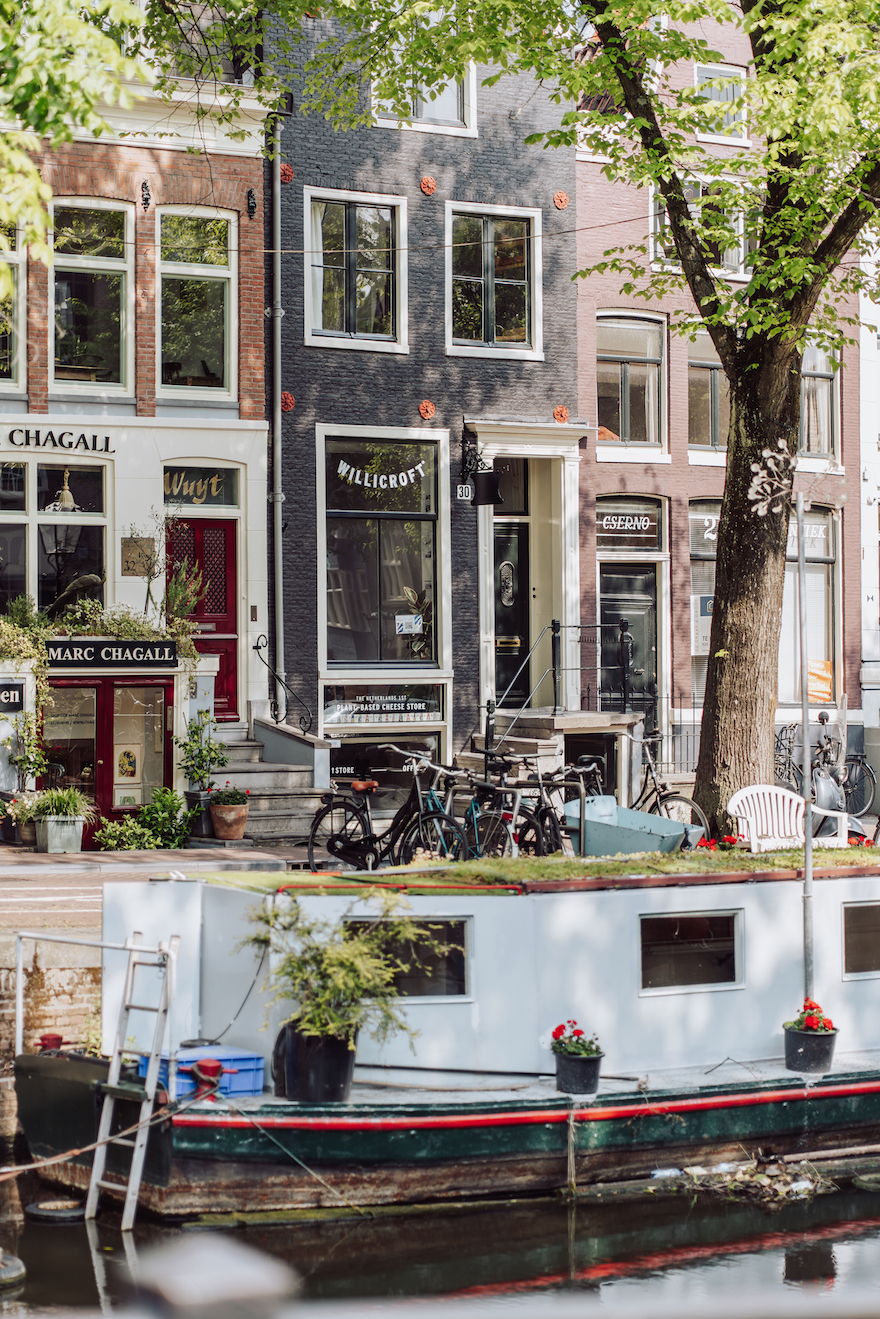 Before Covid-19 hit, 60% of Willicroft's business came from tourists. But in 2020, Amsterdam saw 72% fewer overnight stays than in the previous year. While the sharp decline in visitors was bad news for Willicroft's store – located on an idyllic canal close to the museum square – the company successfully switched gears. 
"We went online and started shipping to customers in seven countries. Other than the first three weeks of lockdown, we've stayed open, and, thanks to our personable staff, built great relationships within our neighbourhood," Vanstone explains. 
Although an initial concern, food waste didn't turn into a major issue, either. "We had lots of stock and didn't know if it would last. But we haven't thrown anything away. Via the Too Good to Go app [which allows people to buy reduced-price, surplus food from local stores], for instance, we sold 700 meals."
On a human level, Covid-19 took a toll, but it saw Willicroft's team, which includes staff from several countries, emerge stronger than ever. 
"Keeping everyone motivated, thinking of everyone's wellbeing – it was a challenge for me, personally. But the team has done amazingly well and we are tighter as a group," says Vanstone.
The real CEO
After building a strong foundation, Willicroft is now ready to act on what the team has learned in the past few years, from preparing new products, such as plant-based gouda and cheddar, to creating a broader movement that puts nature at the core of business strategy.
"We're about to launch a campaign to encourage other companies to make Mother Nature their CEO too. This would mean weighing the knock-off effect that every decision – whether related to packaging, supply chain or energy – would have on the planet," Vanstone explains. 
We want to remove the egos and the idea of one person running the show, becoming a celebrity-like figure
"We want to remove the egos behind the business and the idea of one person running the show, becoming a celebrity-like figure. Let's make it more about what you're doing!"
To lead by example, Willicroft has started a pilot with Dutch dairy farmers willing to have fewer cows and plant white beans instead – a key ingredient in meat substitutes and plant-based cheese – on part of their land. This would make farms more climate-friendly while meeting the increased demand for beans, most of which are imported from outside Europe.
Next steps include putting greenhouse gas emission figures on product packaging, and applying to become a certified B Corporation within the next two years. 
"We're not running before we can walk. We plan to do a theory of change each year and constantly improve on that," Vanstone says. 
To join Willicroft's campaign and make Mother Nature your CEO, contact Brad Vanstone. Header image: Brad Vanstone pictured with his grandfather, a dairy farmer, at Willicroft Farm in Devon, south-west England; image of shopfront: credit Katy Barnard
Read more in the Cities of Impact series, exploring how a city can not only nurture social entrepreneurship, but also contribute to a much more ambitious goal: transforming the whole economy.