Big Issue Invest fires up the debate on the social value of private equity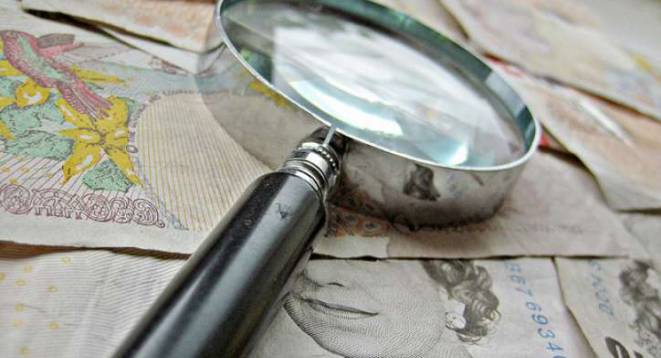 Big Issue Invest launched the results this week of research measuring how far investments by a leading private equity firm are contributing to a fairer UK economy.
The research, commissioned by LDC, who are part of Lloyds Banking Group, is the first of its kind and comes with an agenda to broaden the debate about creating social value in the mainstream investment and corporate world. 
The project analysed the portfolio of investments held by LDC from 2003 to 2013, covering a total of 129 companies. 
It looked at LDC's investment activities in five policy areas judged to be fundamental to promoting a more balanced UK economy: investing in businesses outside London and the South East, investing in deprived areas, investing during the recession, supporting small to medium sized enterprises, and building an export led as opposed to consumer led economy.
Results were then used to produce a 'social value scorecard', giving LDC a score in each of the five areas. Each score indicates how valuable LDC's investments have been to society relative to the national average.
"When we talk about social value in this report, we are saying that businesses are more socially valuable to the UK if, through their routine market decisions, they help to meet the greater needs and challenges facing the country," said Mark Hepworth, head of research and policy for Big Issue Invest, and chief executive of research and strategy consultancy Geoeconomics.
In simple terms, "the research asked LDC to what extent does the core business of private equity investment align with what is good for the UK and society".
The report found that LDC's portfolio companies were predominantly small to medium enterprises and mid-sized businesses, with 50% employing between 50 and 250 people.
Some 60% of all of LDC's investees were found to be located in areas where the local unemployment rate is higher than the national average, while 31% of all of LDC investees were located in England's top 20% most deprived areas.
And 23% of LDC's investment portfolio was in the manufacturing sector, compared to a UK average of 6%, while 46% of portfolio companies were 'export-intensive', compared to 17% of all UK businesses.
According to the report the LDC case shows 'at a glance' "that effective private equity investment in mid-market business can create social value for the UK".
Darryl Eales, chief executive of LDC, said the research had played a role in "giving us confidence that our model is having a positive effect on the communities in which we operate".
The report legitimises LDC's current investment practice. But according to Big Issue Invest (BII) – the social investment arm of The Big Issue – it is not intended to be a one-off snapshot.
"For the purposes of this report, we use the Scorecard to assess social value after investment decisions had been made – but it's true and greater value comes from using the Scorecard as a filtering or screening mechanism before decisions are made," Hepworth said.
"It needs to be repeated and used as a tool for mainstream firms to interrogate their social value and make investment decisions that allow them to increase it," he said.
"BII hopes that the report's approach and methodology will generate a more informed debate and further research on how Britain's leading businesses create social value for all, " said Nigel Kershaw, chief executive of Big Issue Invest and group chairman of The Big Issue Company.
Hepworth, who has spent 25 years observing regional policy in Britain, said that "successive governments have failed to close the North South Divide, and indeed Britain's economy is becoming even more unbalanced and London-centric".
The report is part of the more 'top-down' arm of BII's work, and the first step in an attempt to harness private equity to shift that balance.
"BII thinks that by getting more and more mainstream investors to look at their decisions through a 'social value lens' the market may be the better route to a balanced economy, and its promise of a more equal geography of opportunity for all."