Scottish social entrepreneur sets out "purist" vision of social enterprise
The problem of giving away equity in order to grow your social enterprise is that it "immediately dilutes your thinking" said co-founder of Social Bite Josh Littlejohn last night.
Littlejohn made the comments when asked if he would consider giving away equity in order to grow his sandwich shop business in a 'Q and A' session at the opening of the NatWest SE100 Insight event. 
"I would happily sacrifice scale for purity. I have quite a purist vision of social enterprise and that includes my own financial returns. For example, the person at the top's salary at Social Bite is capped at seven times that of the person at the bottom," he said.
Social Bite is a social enterprise made up of four sandwich shops in Glasgow and Edinburgh and a catering arm which supplies corporate events around Scotland. It gives 100% of its profits to charities in Scotland, Bangladesh, Malawi and Zambia, and ensures that one in four of its team are formerly homeless people. 
Littlejohn was the keynote speaker at the Insight event, which is being hosted in the RBS Business School in Edinburgh. He is also the founder of the Scottish Business Awards and became interested in social business in 2011 after being inspired by reading Professor Muhammed Yunus' book 'Creating a World Without Poverty'.
The one and a half day event brings social enterprise leaders from the NatWest SE100 Index together for workshops, keynote speeches and panel discussions. Thom Kenrick, head of community programmes at RBS and NatWest told delegates: "The Insight event turns what for me is a data set of 1,300 organisations and points on a map into real people and real things that are happening. One of the reasons we run it is that quite often you don't get access to the kind of learning and development that corporate organisations can lay on for their staff."
Also there to kick off proceedings last night was chair of the sustainable banking committee at RBS Penny Hughes.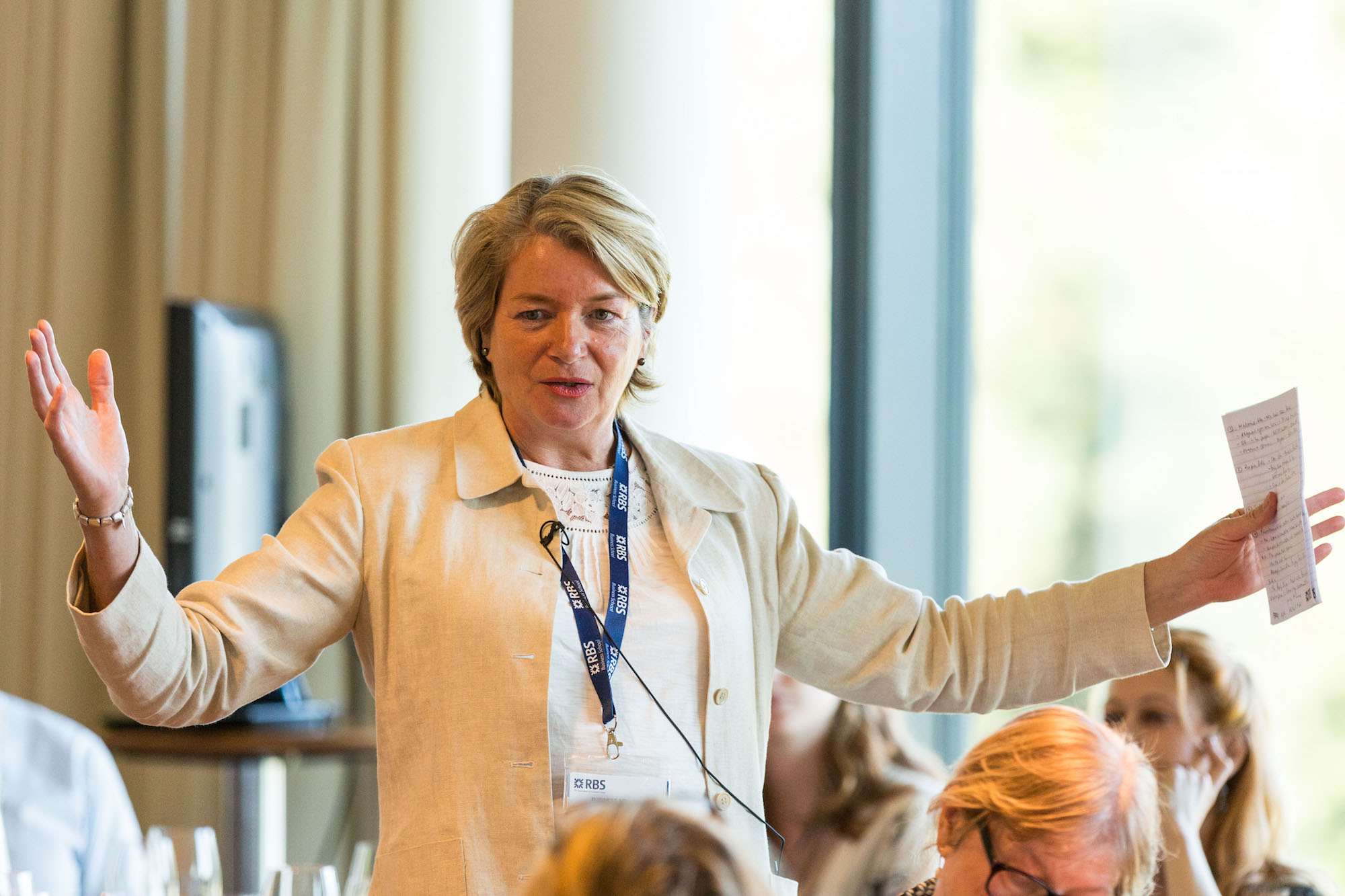 Chair of the sustainable banking committee at RBS Penny Hughes
Whilst reflecting on her career in marketing and building customer relationships working for the likes of Coca-Cola, GAP and Vodafone, Hughes said: "If I think about branding and corporate purpose, actually social enterprises have a huge advantage on many traditional commercial enterprises because by your very nature you've got a strong social value purpose."
Among the topics up for discussion in Edinburgh over the next 24 hours are good management, mission locks and excellent marketing strategies.
The NatWest SE100 Index is an online listing of social ventures, ranked and scored according to their growth and social impact. The live market intelligence platform is designed to provide a substantial data resource for investors, commissioners and policymakers as they seek to understand the landscape of the social economy and identify top performers across the UK.
To find out more about the 2015 NatWest SE100 Awards and be in with a chance of winning a share of £32,500 for your social venture, click here.