Beatfreeks: It started with a jam
Birmingham's Beatfreeks Collective uses creativity to empower young people, enabling their voices to be heard by big brands and institutions.
It's a perennial problem: organisations and businesses want to engage with young people but don't know how, while young people want their voices to be heard but feel that organisations and businesses aren't listening to them. Beatfreeks, based in the heart of Birmingham, has been working for the past five years to bridge this gap through a community of young artists, activists, entrepreneurs, designers, technologists, researchers and more.
"It started as a bit of an experiment first of all," says founder Anisa Haghdadi, who has been setting up social enterprises since she was a teenager. "There was a real rift in the city between young people and big brands and institutions. I'd recently finished studying at Aston University, but it wasn't just graduates who felt this way – it was all kinds of young people."
The rift was particularly apparent in Birmingham, which has the highest proportion of young people of any European city, along with a hugely multicultural population.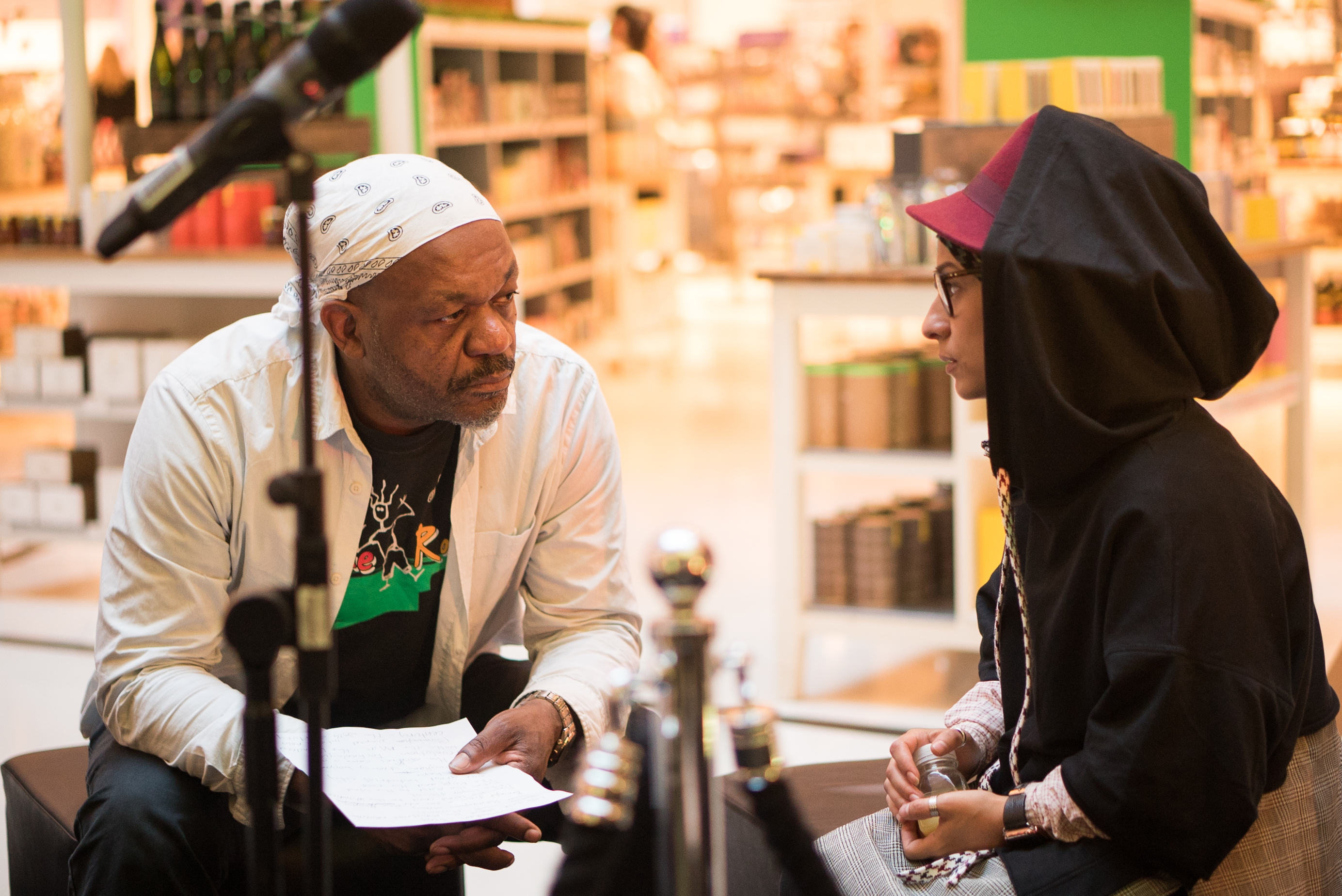 "The young people I was around wanted to do all kinds of things, from being an artist to running their own businesses to working in professional services, and they had a lot of creativity, but they had no way of engaging with the possible opportunities. And for their part, the organisations wanted to keep abreast of youth culture but all they were hearing about was skills gaps and how young people weren't up to it. I felt this divide was causing all kinds of friction. Trust was breaking down on both sides."
The first step was bringing young people together in a free open-access space that is right in the heart of Birmingham's business district. That led on to the first of many 'Poetry Jams': an event not only for poets but for any young person with something to say, and brought enthusiastic young people together from across the whole city. From that, the first phase of Beatfreeks was born, complete with a 10-member youth steering committee.
The young people had a lot of creativity, but they had no way of engaging with the possible opportunities
"We've always treated this as a business," says Haghdadi. She started to approach arts organisations, schools and universities with a quite hard-headed proposition: "I have young people who are articulate, diverse and engaged: you can help them and they can help you."
One of the first contracts came from the Midlands Arts Project, providing peer-to-peer training to enable other young people in situations of multiple deprivation to develop their own campaigns and events. "From there it kind of grew and developed. Art, in itself, is something to encourage young people to strive towards but it can also be used as a tool – for engagement, for research, for collecting data. People engage with it in different ways."
In fact, Beatfreeks has now developed into three main projects. The original Free Radicals continues to work with arts organisations (it has, among other things, worked with the Royal Shakespeare Company to encourage more attendance from young people). Young Giant is a 'youth engagement agency', connecting with brands and organisations, and Doink focuses on creative research. There are 16 staff members in all; funding from a mix of commissions, contracts, sponsorship and grants from trusts and foundations; and an impressive number of partner organisations, many of whom have commissioned work from Beatfreeks.
The challenges of a collective
The collective structure means that Beatfreeks can try different things within its overall 'umbrella brand'. However, restructuring to establish that collective did also run the risk of diluting the already well-known Beatfreeks 'brand'.
We believe the creative and social enterprise sector is the most exciting, innovative and inspiring space to be working in today
"If we'd stayed focused on one thing we might have been bigger but for us it's more important to have a broad range, which recognises how different things complement each other," says Haghdadi. "At the time, it was a challenge to acknowledge that people thought we were great, but didn't really get what we do. We had to accept that in some ways, everyone had to relearn what each project did."
"We believe the creative and social enterprise sector is the most exciting, innovative and inspiring space to be working in today and Beatfreeks are prime example of why," says Rebecca Shoesmith who oversees the British Council's Creative Economy programme.
"Their incredible collective empowers young people through creativity, opening the door to life-changing opportunities and they are bridging the gap between young people and brands and institutions, pioneering a new way of working and enabling them to be heard, like never before."
As one might expect from an enterprise that prides itself on its creative energy, Beatfreeks has big plans for the next few years. Free Radicals has a four-year delivery plan that will engage hundreds of young people in the city by 2022. Young Giant is starting to partner with a lot of bigger brands, including YouTube and Selfridges. Doink is working with Lush and NESTA, developing Beatfreeks' research and practice arm. Haghdadi is excited about the opportunities to spread the model across Birmingham and encourage more people to consider social enterprise as a sustainable and creative option.
And at the same time, Poetry Jam continues to run every month. "Every month we meet, and we keep on with the same conversations we started five years ago. I think the fact that we define success on our own terms, and we grow on our own terms, is our biggest achievement. In social enterprise you're constantly shifting between social and enterprise and I feel we've kept both in balance."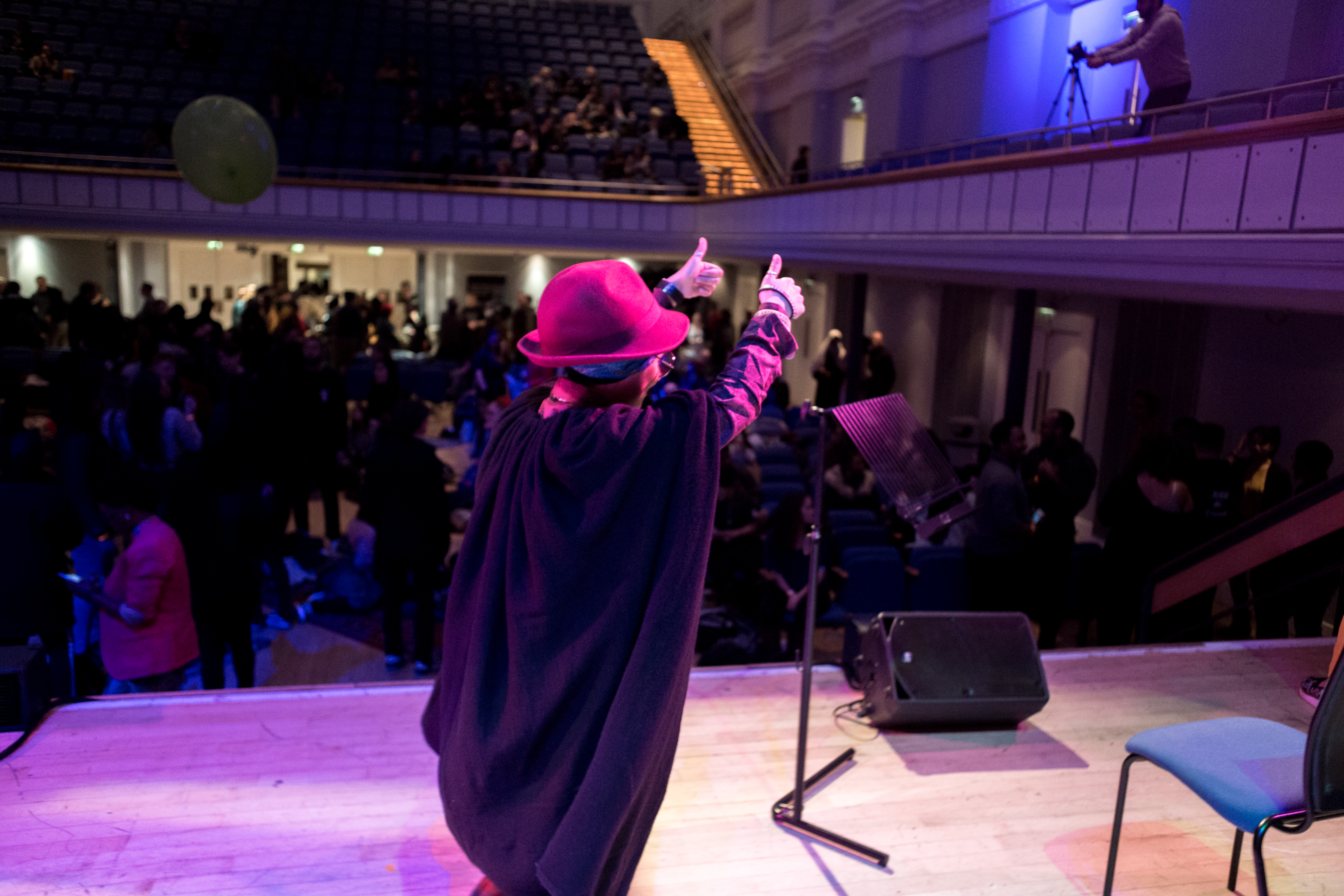 The British Council has recently launched a programme called DICE to support the growth of social and creative enterprises as a means of empowering women and girls, fostering youth employment and supporting people with disabilities and other marginalised groups in Brazil, Egypt, Indonesia, Pakistan, South Africa and the UK. To find out more, including about opportunities to apply for grants through a DICE Fund, visit www.britishcouncil.org/programmes/dice.