Taking a walk on the social enterprise side
During this September's Social Enterprise World Forum, Edinburgh opened its arms to social entrepreneurs and changemakers from across the globe. And who better to guide a group of them around the city's sites and social enterprise hotspots than an organisation that itself is a social enterprise?
They discovered not only the city's social enterprise secrets, but shared how businesses across the world are addressing their own communities' social challenges.
The route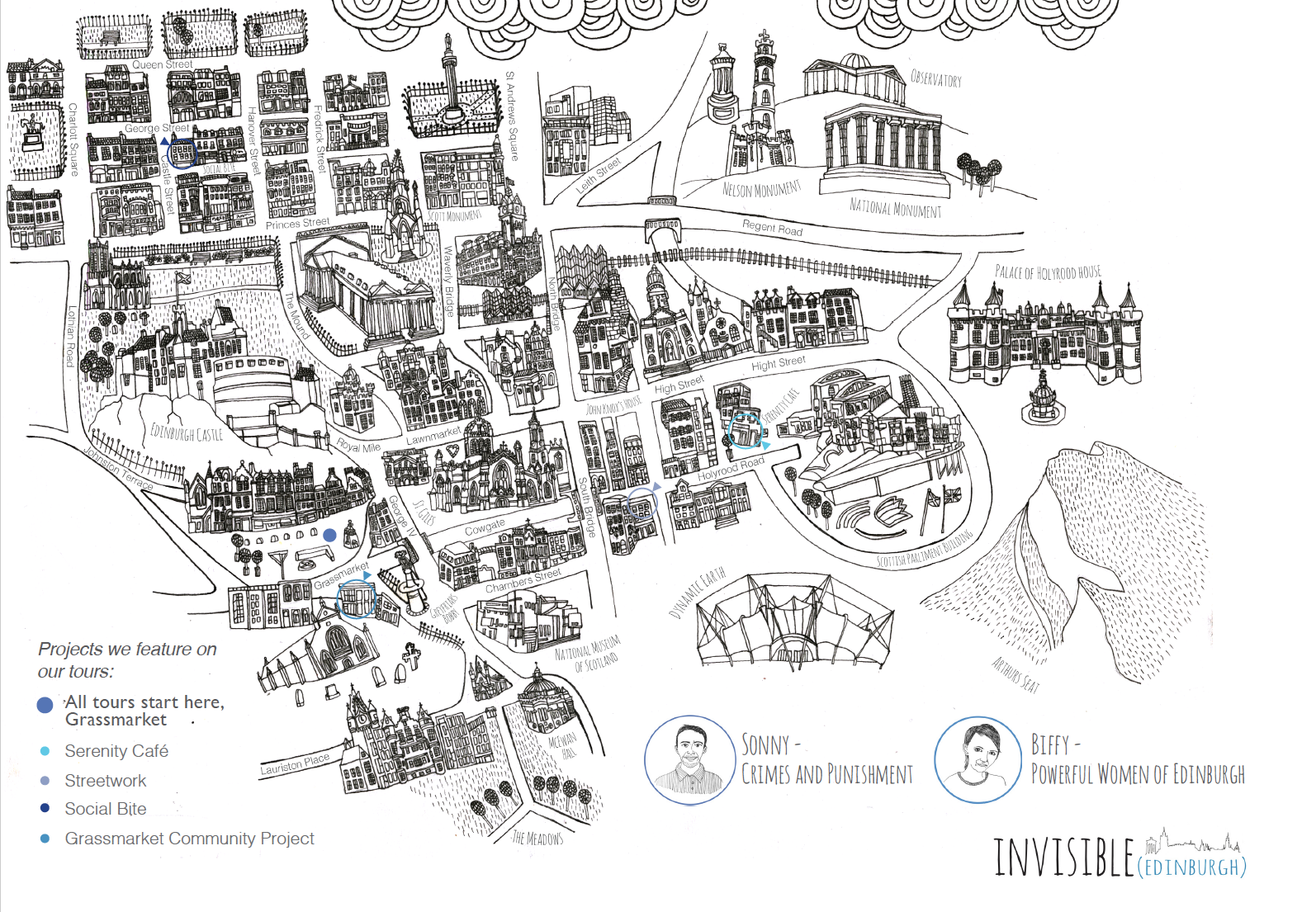 Starting in Edinburgh's picturesque Grassmarket, then looping past the famous castle, bustling Princes Street and back again, the tour stopped at and explained the work of a variety of social enterprises, including the Grassmarket Community Project, Social Bite, Serenity Cafe, The Melting Pot and Streetwork.
The tour
Meeting on a bright and cold Edinburgh morning, a group of Social Enterprise World Forum (SEWF) delegates gathered at the tour's starting point: the Grassmarket Community Project centre, a hub for community-building projects. The tour group was made up of social entrepreneurs and changemakers, including many from the British Council delegation at SEWF, hailing from countries as diverse as New Zealand, Fiji, Holland and Kazakhstan. Those from warmer climates huddled under newly purchased woollen hats and coats.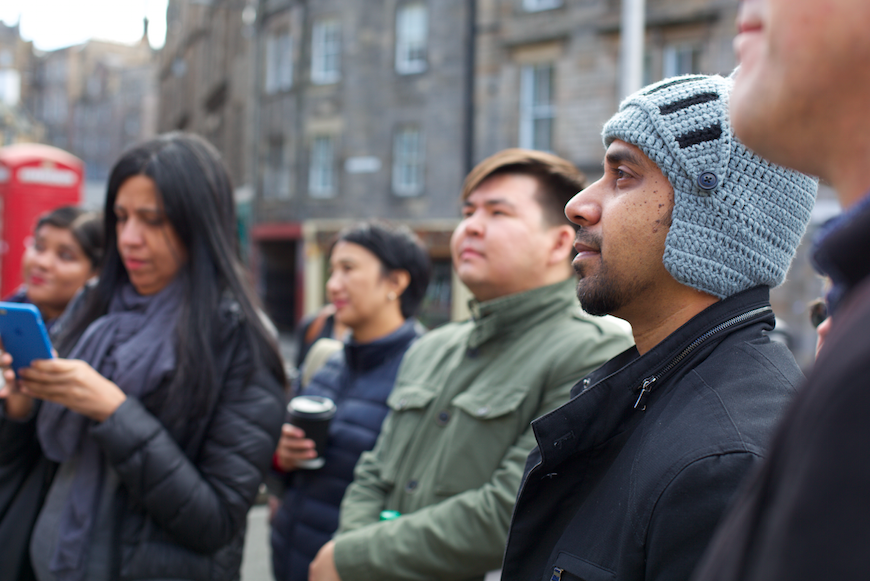 Guiding us through the city was Invisible Cities, an organisation set up to train those who have experienced homeless to become walking tour guides. Leading the way was Zakia Moulaoui, the organisation's founder, who greeted us with an enthusiastic smile and the aura of authority that comes from someone accustomed to being in charge of large groups of tourists. (This tour was arranged with support from Edinburgh Social Enterprise.)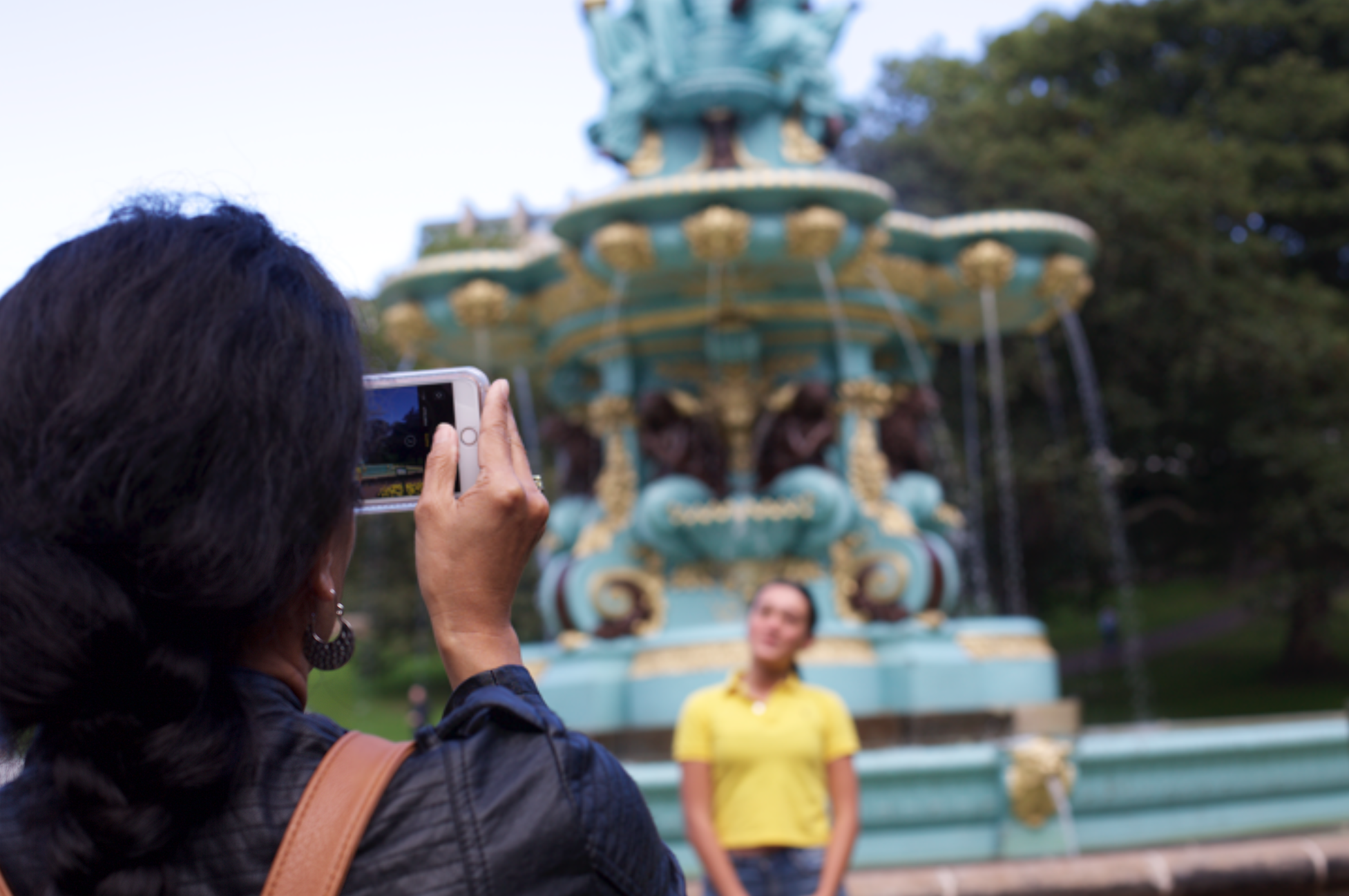 Invisible Cities bases many of its tours on themes, for example one guide runs a Trainspotting tour which visits sites from Irvine Welsh's popular novel. Today, the group were to experience the organisation's 'Social Enterprise Tour', which was created due to popular demand from students and global visitors interested in the city's thriving social enterprise scene.
As well as showing off some of Edinburgh's history, the tour stopped at some of the city's key social enterprises including the Melting Pot, a co-working space with a mission to stimulate social innovation, and the Social Bite cafe, which uses its profits to fund various initiatives which support those experiencing homelessness.
Our guide started by introducing the group to the organisation and its work, telling the group: "People often ask why I didn't set up Invisible Cities as a charity. But I think it's important for our guides to realise that they are offering people something that is worth paying for. I think it means you can do so much more."
Walking through the magical and winding streets of Edinburgh, Pioneers Post spoke to some of the tour group members on their reflections of social enterprise in Scotland, and the work they are doing to tackle social challenges in their native countries.
Paula Woodman, who heads the British Council's Global Social Enterprise programme, told Pioneers Post: "Guided walking tours like this are a terrific opportunity to build international connections and bring this global movement tangibly to life. Seeing social enterprise in action in places like Edinburgh is uniquely powerful for all of those we work with – from policy-makers to social entrepreneurs, and everyone in between."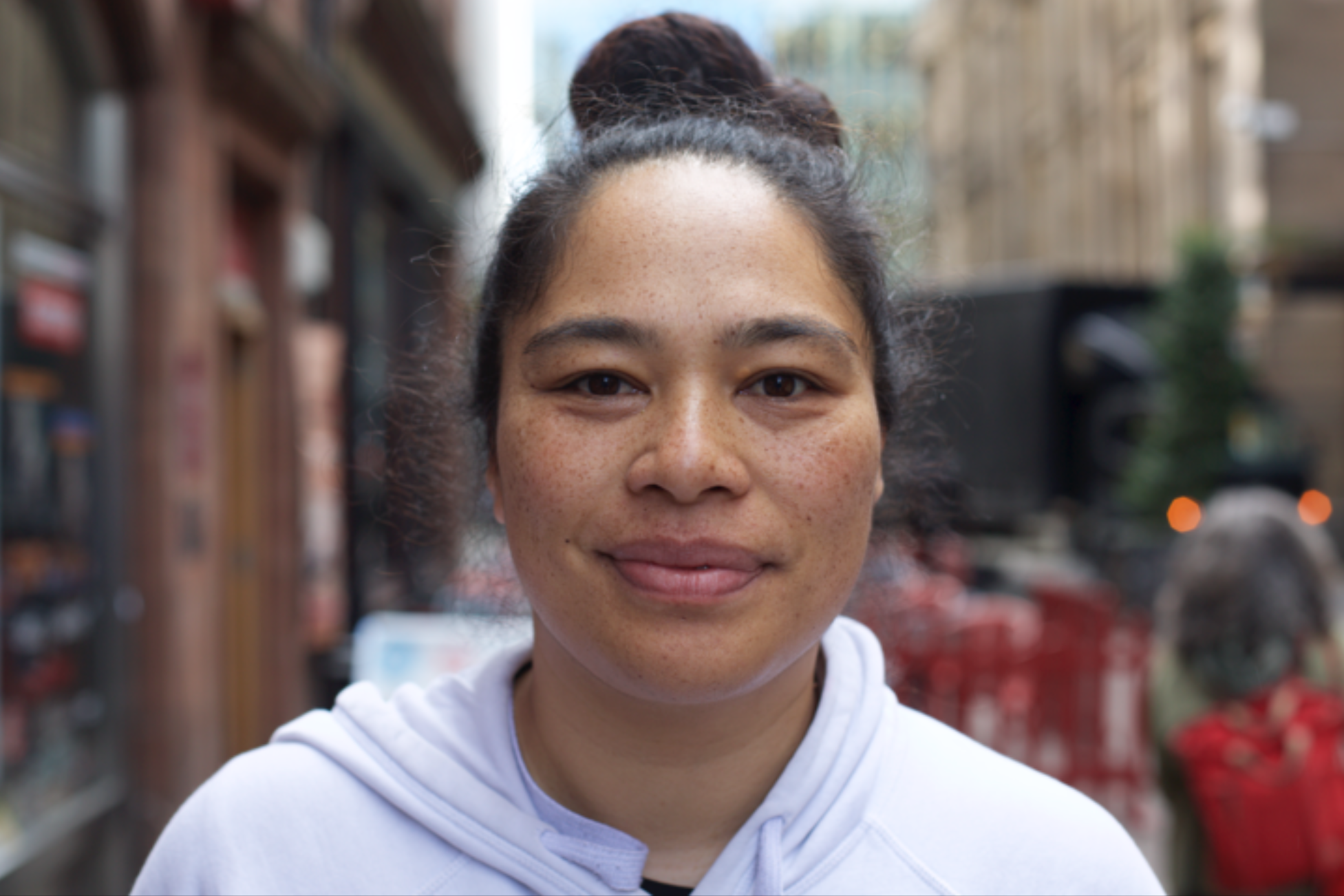 Kaye Maree Dunn, from New Zealand, said that she was planning to take learnings from the structures of social enterprise in Scotland for her role as the founder of Māori Women's Development Inc, an organisation set up to support the economic development of Māori women and their families:
"I have been very inspired by what they are doing here in Scotland," she said.
"Last week we visited Lanark, which is considered the birthplace of social enterprise, which had a whole community built on a cooperative system around the cotton industry through providing fair wages for workers, good educational opportunities and accessible housing.
"It was also an honour to watch the Scottish debate in government which took place yesterday on the significant contribution social enterprise has made to this nation. The politicians here seem to understand the significant contribution social enterprise makes for communities, and I was impressed when one minister even said that this is no longer a 'nice to have'."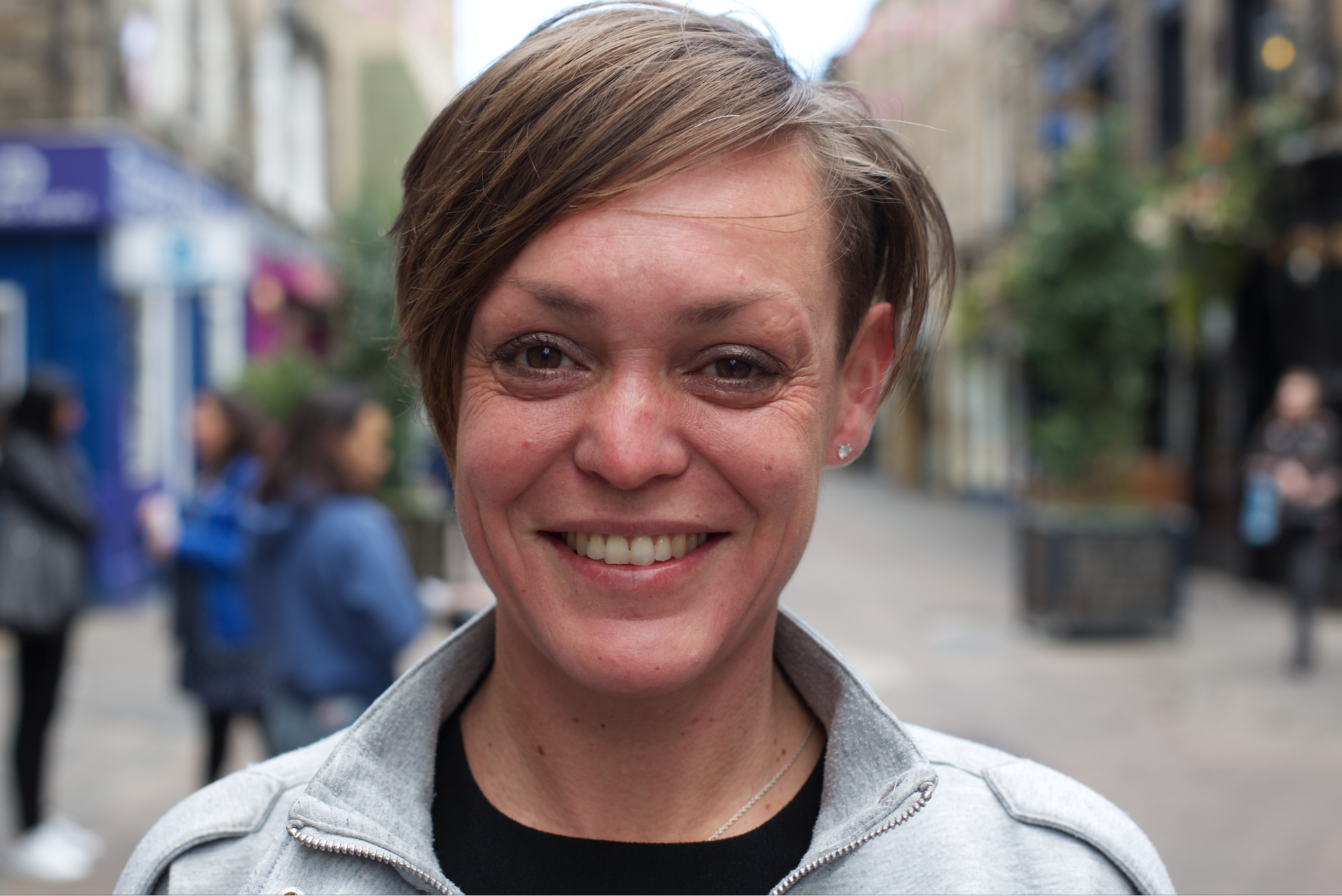 Dunn was not the only global attendee hoping to take home some inspiration from Scotland's social enterprise framework.
Walking past the Edinburgh castle, Puck Algera from Christchurch, New Zealand told Pioneers Post: "In my position as director at Greening the Rubble, an organisation created to build pride in Christchurch after devastating earthquakes we suffered, I am finding that we don't have a legal form to transition into becoming a social enterprise from a charitable trust. The local council don't always know how to support us, so we're learning together.
"It's been great to be in Edinburgh, because I have been given so many resources about social enterprise strategy of the government and legal structures available here. I've got some reading to do!"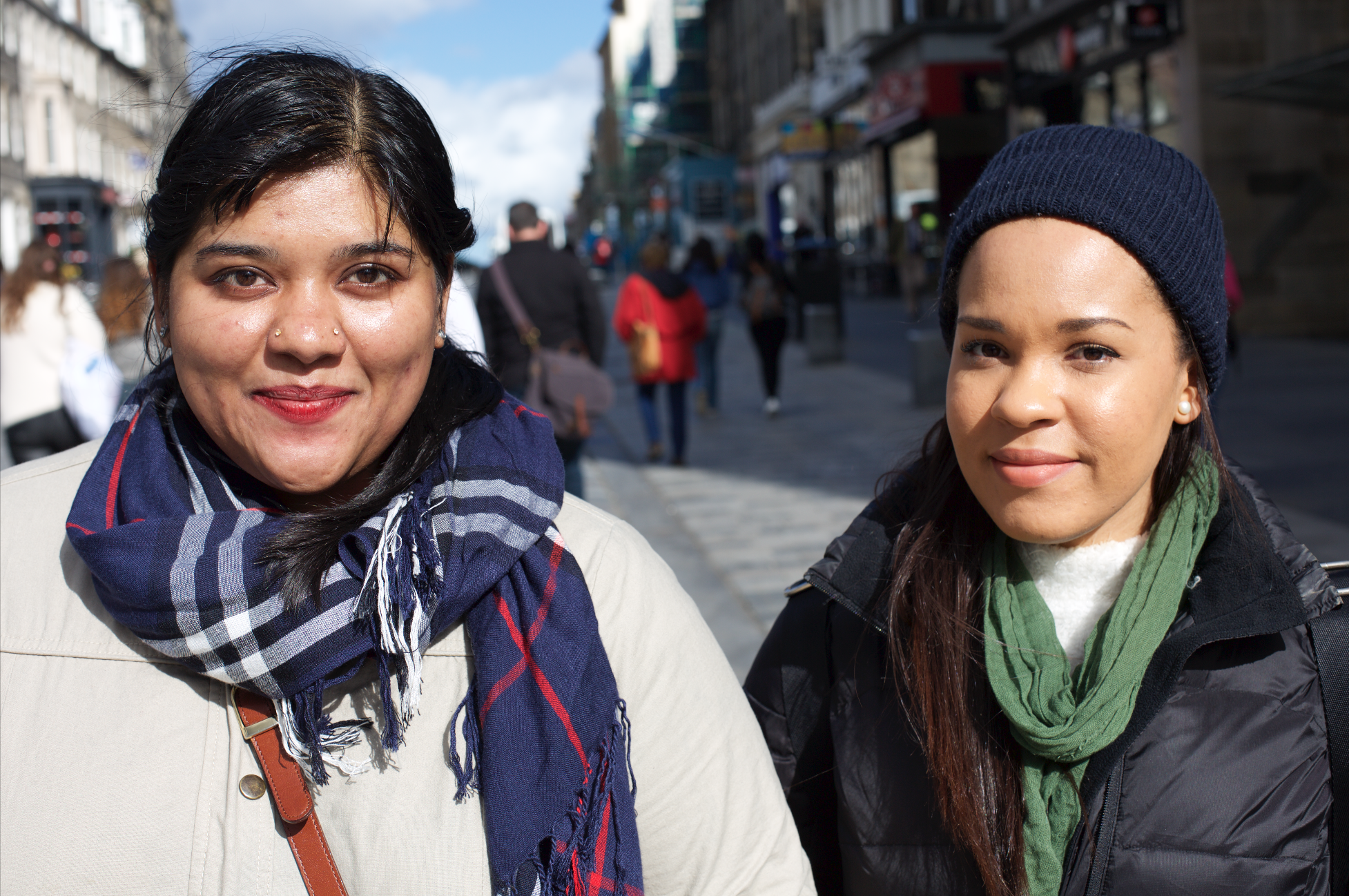 Also on the tour were Akilah Harper and Sarah Narayan, who are both at an earlier stage of their social enterprise journeys. All the way from Fiji, they had both won a trip to Edinburgh in a competition created by the British Council. 
Now I'm wondering what I can do to build a business which can also contribute to society
As we crossed Edinburgh's busy Princes Street, Harper, who works for an NGO called Medical Services Pacific which provides care for women and young people in Fiji, said: "My eyes have been opened to social enterprise, and now I'm wondering what I can do to build a business which can also contribute to society."
Narayan told Pioneers Post: "Being in Edinburgh has been enlightening. When I go back I'm going to focus on my community's needs and what I can do with my future goals to include them."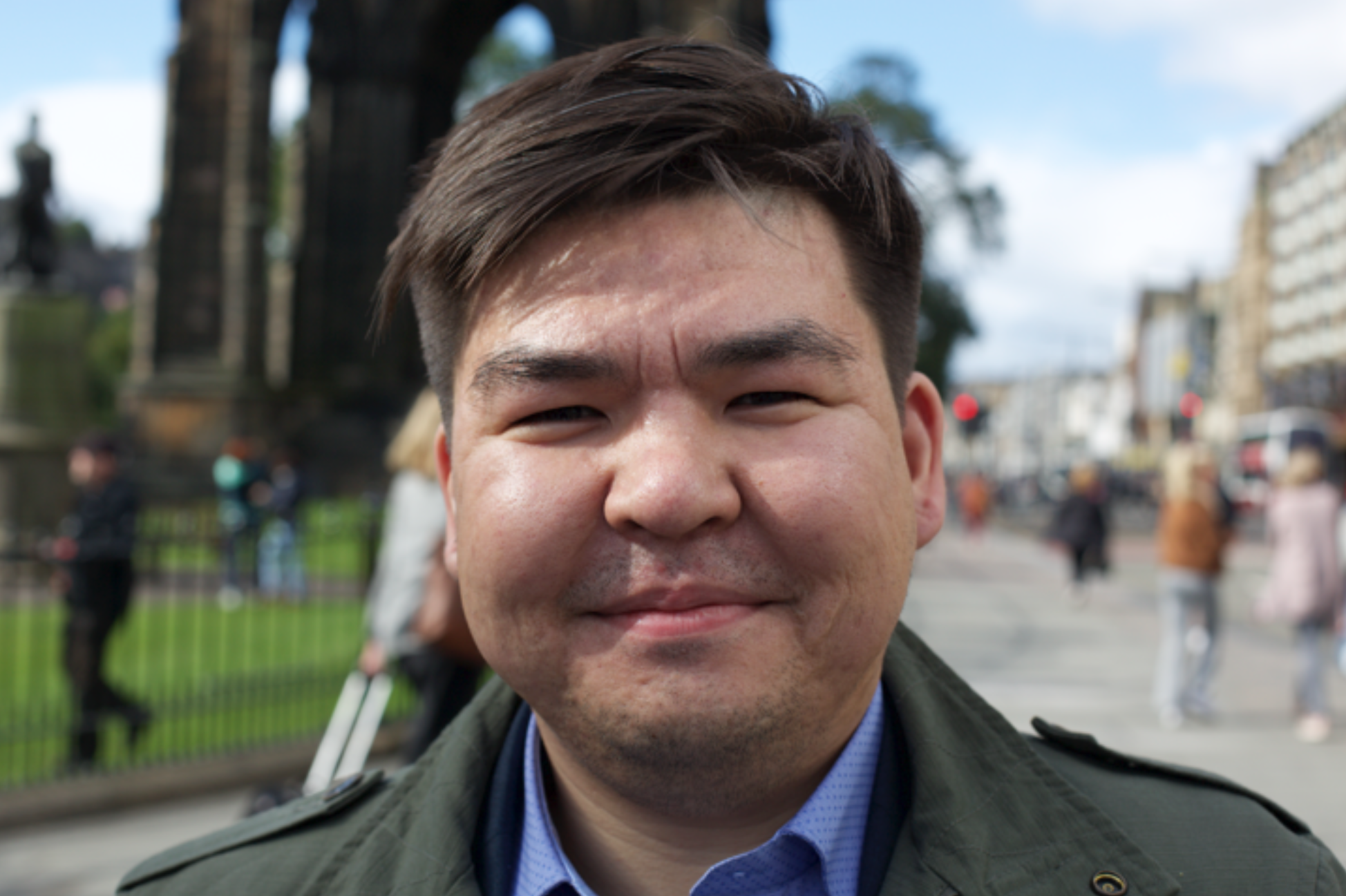 I think we could take initiatives like Homes for Good back to Kazakhstan
British Council representative Arsen Kambalov from Kazakhstan also hoped that his trip would influence the training he does with 16-25 year olds who want to start their own social enterprise.
He said: "Yesterday we were in Glasgow and visited three amazing social enterprises. I was particularly inspired by Homes for Good, which is an initiative that supports vulnerable people who need housing, and one I think we could take back to Kazakhstan."
The end of the road
The tour ended back in Edinburgh's colourful Grassmarket, with global attendees clearly energised by the social enterprise pumping around the city.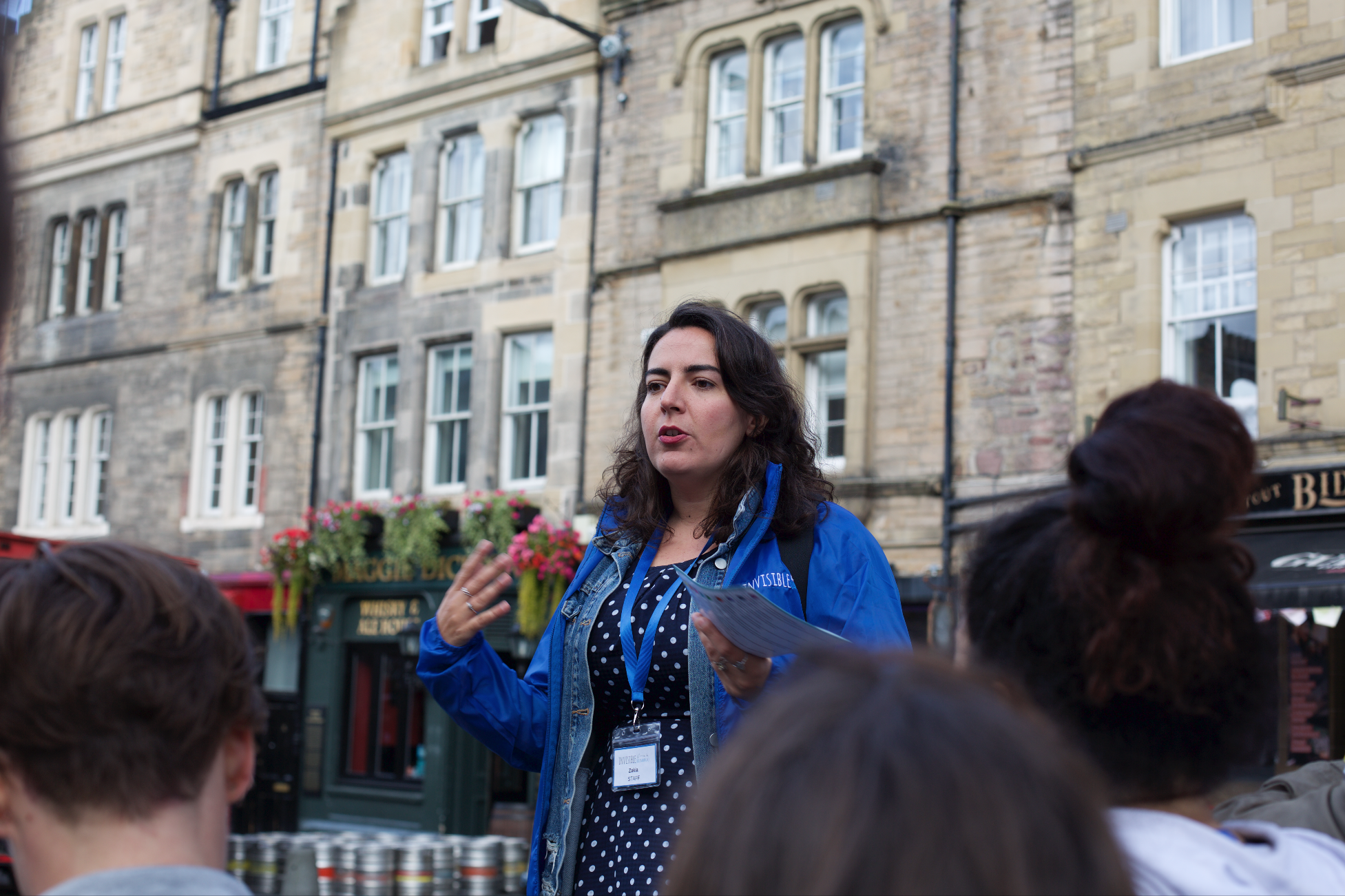 Afterwards, our guide Zakia reflected on why Edinburgh, which is home to an estimated 250 social enterprises, has become such a hub for impactful businesses: 
She said: "I think the small size of our country and particularly Edinburgh helps, because it feels like a village. There's a sense of community and familiarity, which is a good environment for social enterprise."
If we had been really bold we should have held the Social Enterprise World Forum in Inverness or Stirling
However, Zakia said she also believes that the city remains far from perfect where social enterprise is concerned: "Why didn't we have the Forum in Inverness? We should be really proud of the nurturing hub we have created for social enterprise. But we could do so much more to be inclusive of those from disadvantaged backgrounds. There was a focus on rural community at the forum, so if we had been really bold we should have held the conference in Inverness or Stirling.
"We should also keep being inspired by others, and remember that there's so much more other countries have to offer, too. I met some truly amazing organisations tackling First Nations issues in Canada and New Zealand – we can certainly learn many tricks from them!"