When shopping pays back: Ethiopian social enterprise Sabegn
SNAPSHOTS FROM ADDIS Ahead of the Social Enterprise World Forum (SEWF) in Ethiopia in October, Pioneers Post explored Addis Ababa to meet some of those entrepreneurs balancing money and mission. Just off a busy main thoroughfare, we visited Sabegn, a workshop and storefront for artisans which goes out of its way to champion first-time sellers while providing decent work for its own employees.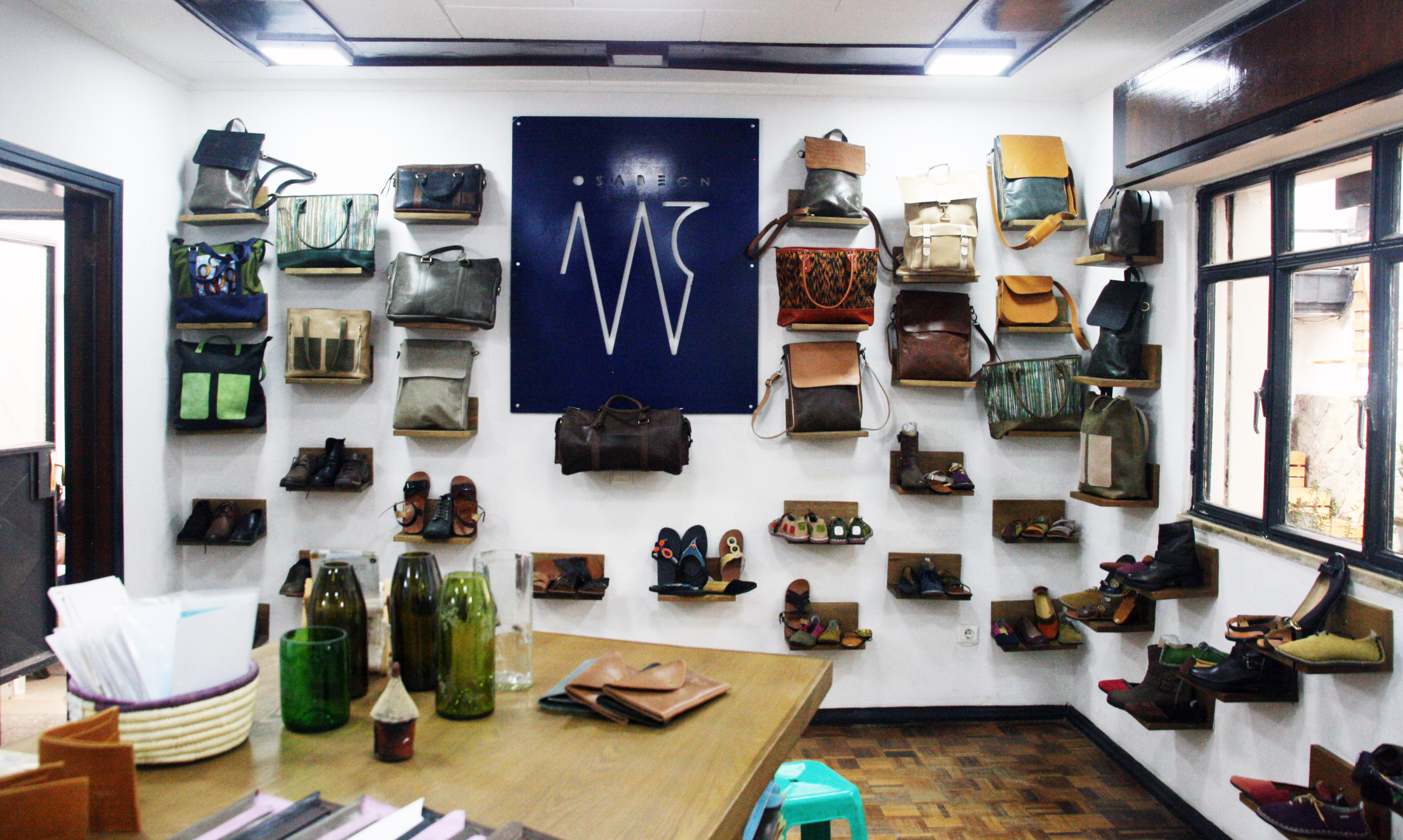 As a child, Elsa Hadera saw first-hand how business could help others: her mother trained up both the family's housemaid and their cook into better-paying roles in the family-owned jewellery company in Addis Ababa, Ethiopia. 
"Mum used to encourage us to create jobs, especially for those from vulnerable backgrounds," she says. "I guess we try to follow the same model."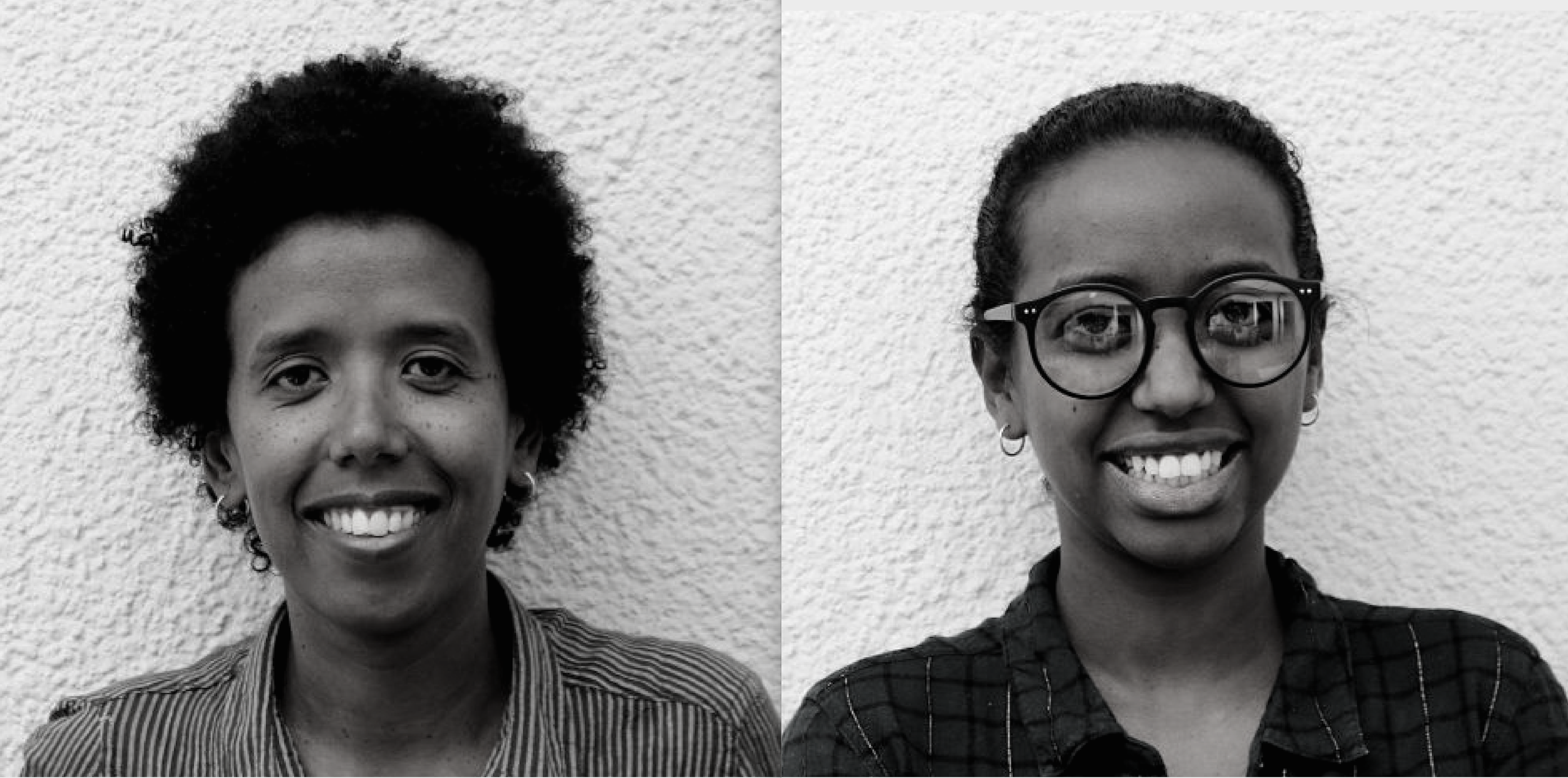 Elsa and her sister, Eyerusalem, are doing this through Sabegn, the company they co-founded in 2008. It established its own leather workshop in Addis Ababa a little over a year ago, and currently employs some 30 leather workers to create own-brand goods including shoes, purses and bags. These are displayed in the adjoining store, comprising around half a dozen rooms, alongside artworks and other products made by local artisans. Sabegn (the name means "attracted" in Amharic) has worked with around 70 suppliers since it opened. 
Mum used to encourage us to create jobs, especially for those from vulnerable backgrounds
There's a second, much smaller, family-owned shop across town, but the big opportunities lie in export (which currently generates 70% of company revenue). Sabegn sells its wares in the US and Norway, and is currently looking to Germany, which appeals because of its efficient distribution network both within the country and across the EU. (Though Elsa lived in England for ten years, Brexit has discouraged the sisters from considering the UK market.) This month, the company launched its online store.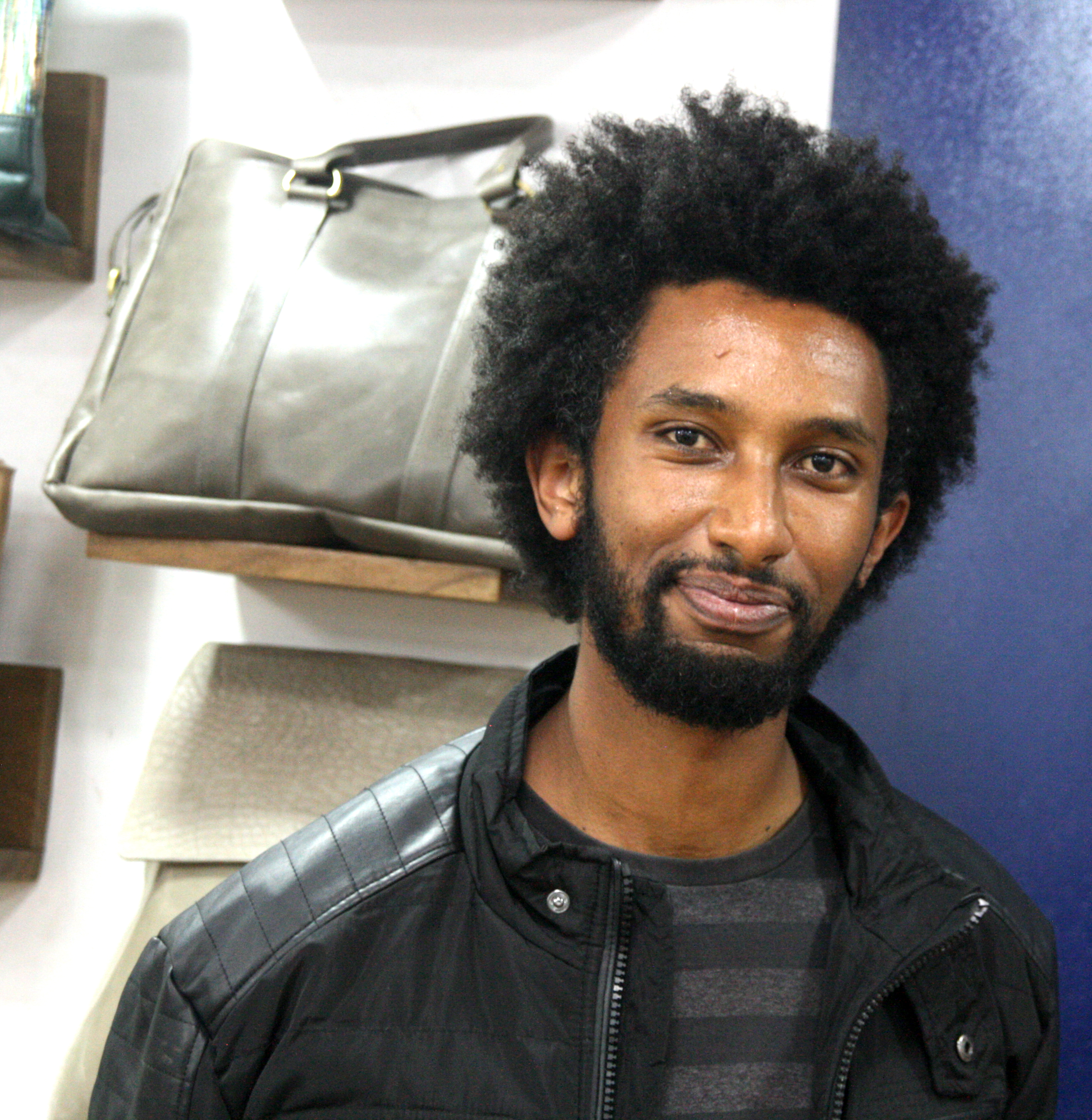 At their Addis Ababa store, customers are around 80% foreigners – expats and tourists, says strategic manager Abrham Meressa Reda (left) above the roar of the generator outside which supplies electricity during the city's frequent power grid interruptions. Ethiopians are typically more interested in imported products, so they are trying to appeal to them by stocking clothing made from traditional fabrics (thus supporting home-grown craft techniques) but in a modern design and fit, and hosting special events, including workshops for entrepreneurs.
Abrham says these efforts have prompted "a good response" from young people in particular. "Many attend our popups and launch events and the excitement that we see on their faces is encouraging," he says. But, he adds, there's plenty to be done to convince the majority of Ethiopian consumers.
Sharing insights, boosting income
Sabegn is first and foremost a business: suppliers are invited to display their products, but are only paid when they sell. The company adds a margin of around 70% to the price tag (government taxes come to nearly 50%).
But Abrham says they're different to many other stores stocking local products, because they aim to support their suppliers to grow their own small businesses. Around half of those who approach the company have just started selling, and are often young and inexperienced, so the Sabegn team give whatever branding and marketing advice they can and are "really open about sharing information" – even if they end up not stocking their products. That might include putting an artist in touch with a carpenter who can provide a professional-looking frame; giving advice on where to source materials, or sharing feedback on what designs appeal most to customers.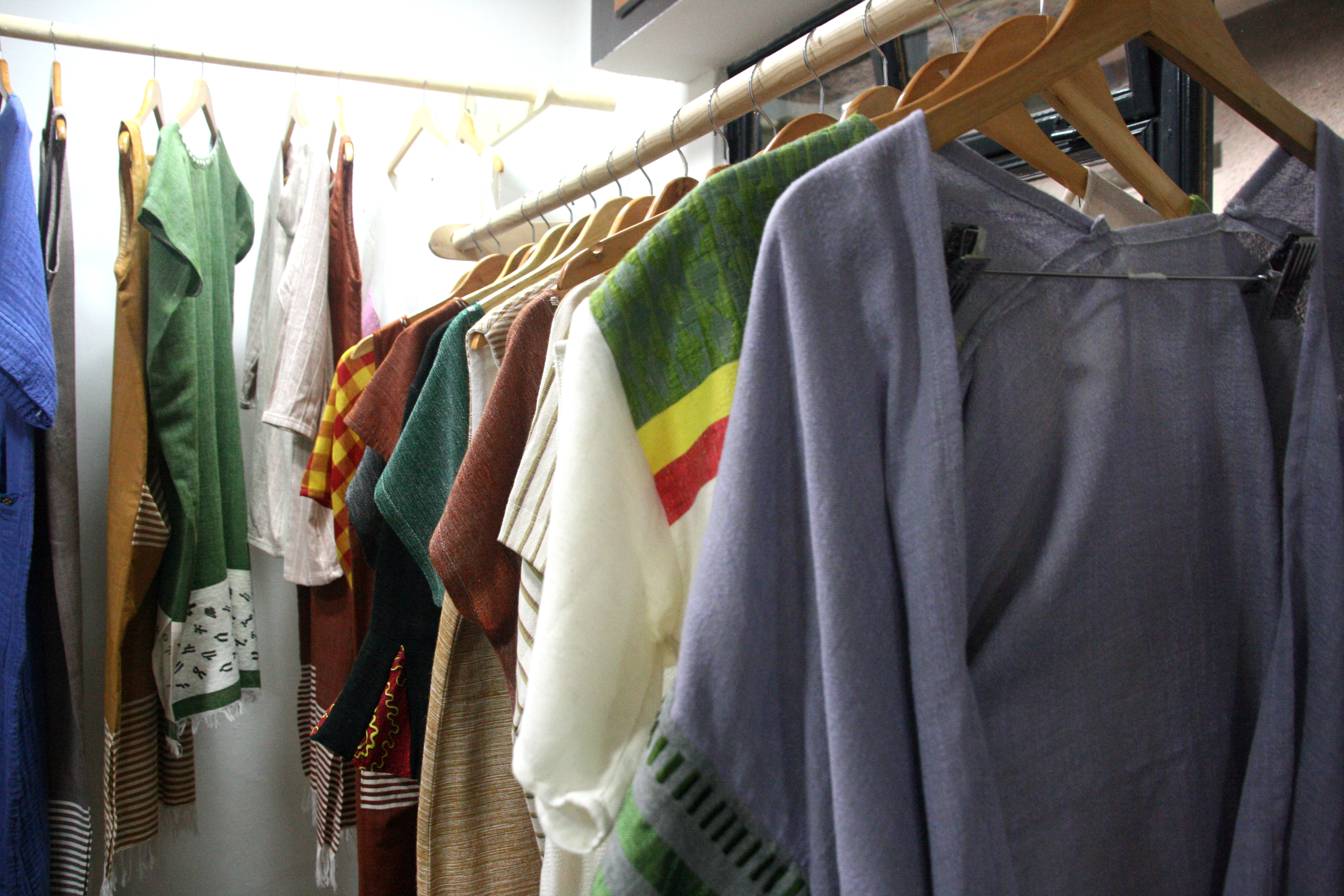 Suppliers who do come on board are also encouraged to sell under their own brand, rather than with the Sabegn name. Artisans tend to pay too little attention to the finishing details, says Abrham: common mistakes are "no branding, no or poor framing, no packaging, not fully understanding what the market wants and only focusing on what they believe will sell without doing simple market research." He sees his role as guiding them "to take these things more seriously… by doing so, they have added value to their products."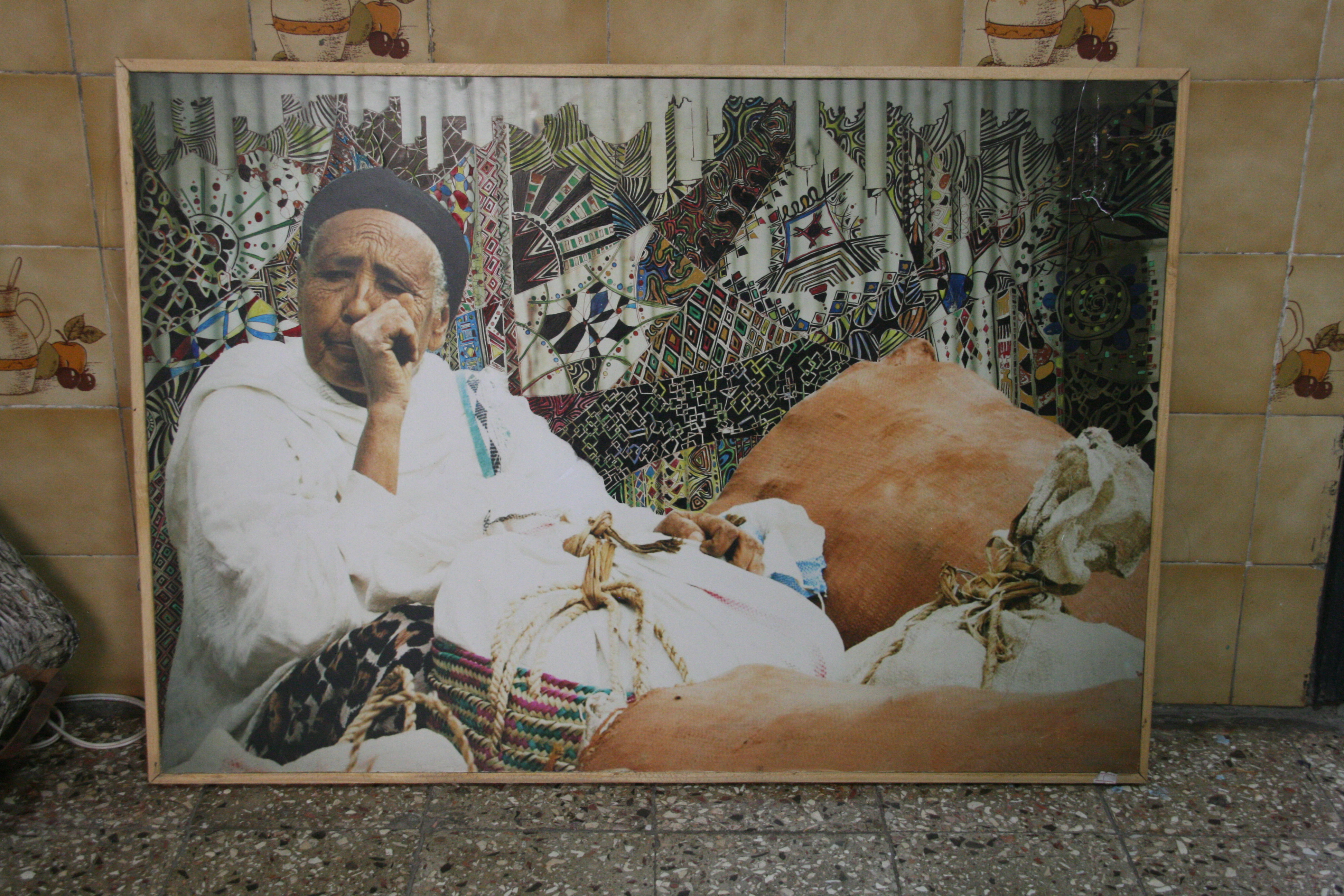 The company is also boosting income for its leather workers: these typically join as fresh college graduates with skills in leather craft, but no experience in making products to export standard. It's a skill worth developing: Ethiopia is home to the largest population of cattle in all of Africa.
Sabegn claims its employees are paid up to three times the industry average, and women are particularly encouraged (the day Pioneers Post visits, it's almost entirely female workers on duty).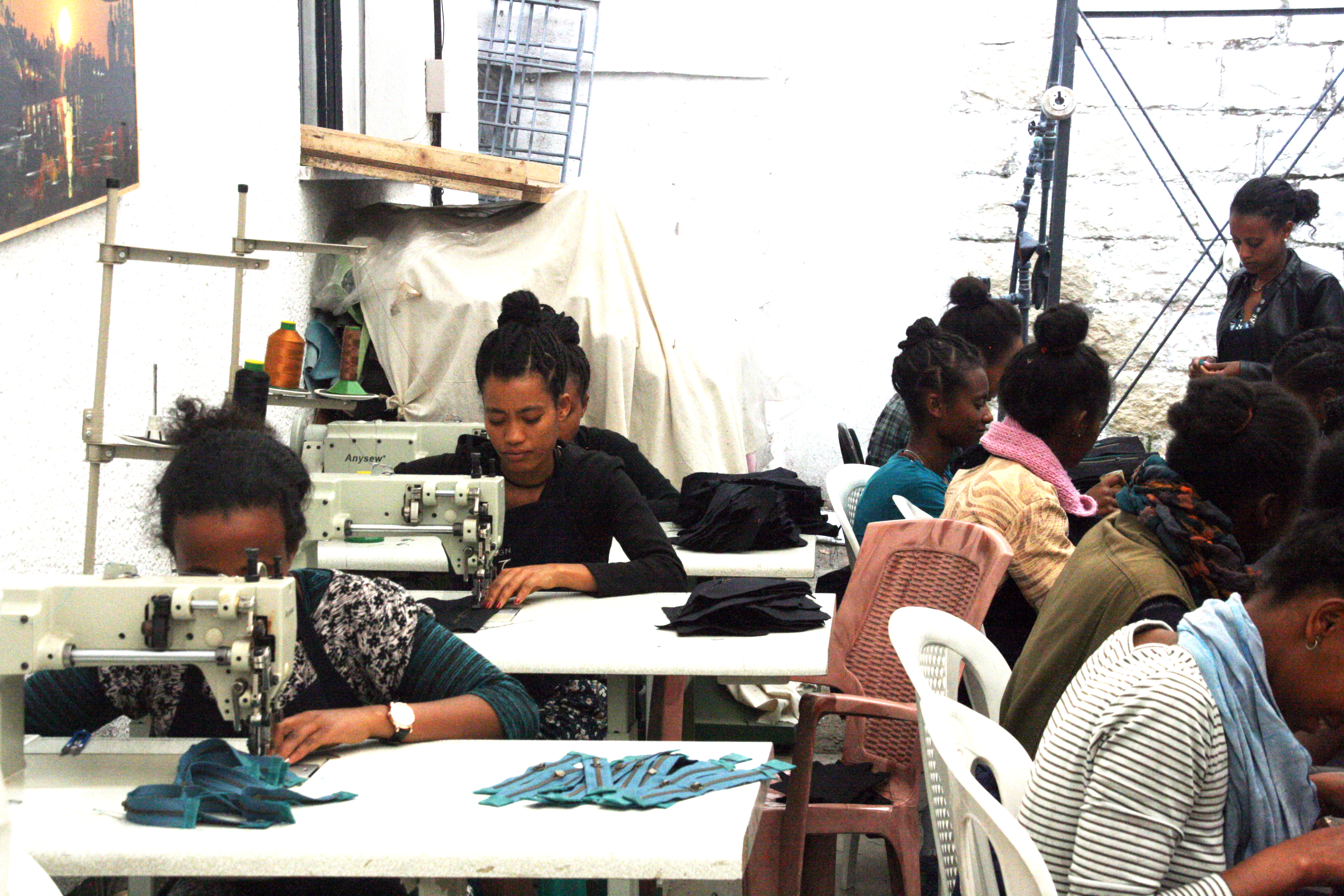 Elsa says she aims to employ 100 people one day; among other ambitions are to expand the online shop, selling to both retail and wholesale customers. Sabegn only recently started making a profit – a month ago, the co-founders took a salary for the first time. Elsa doesn't disclose figures but says they are "improving year after year". The company already commits to donating 1% of its income to an orphanage each month, and hopes to give to another charity soon.  
And the family business ethos appears to have trickled down – at least to Abrham, who says the opportunity to help other traders has made him "addicted" to his job. "I'm here every day, Monday to Sunday," he says.
The Social Enterprise World Forum takes place in Addis Ababa on 23-25 October. Early-bird tickets are available until 31 July.
Stay tuned for more Snapshots from Addis soon!
Photos: Julie Pybus