Ladies who lunch: "I learnt to be non-judgmental – you have no idea what's going on in someone's life"
We started this series with virtual lunches because we knew real-life ones were difficult to fit into the schedule of busy social entrepreneurs. For now, with the UK under lockdown, it's our only option. As our WISE100 interview series continues, we e-meet last year's winner of the 'Anchor-Woman' award, Paula Healey, and hear how her calm and patient manner is providing the team at IncomeMax – a social enterprise providing personal financial advice, now busier than ever – with the guidance and moral support they need.
A reassuring voice, listening closely and focussing on staying calm. For six years, that was Paula Healey's task while she worked for the Metropolitan police, fielding emergency 999 calls.
"The best thing I learnt there was to be non-judgmental – you have no idea what is going on in someone's life," she says.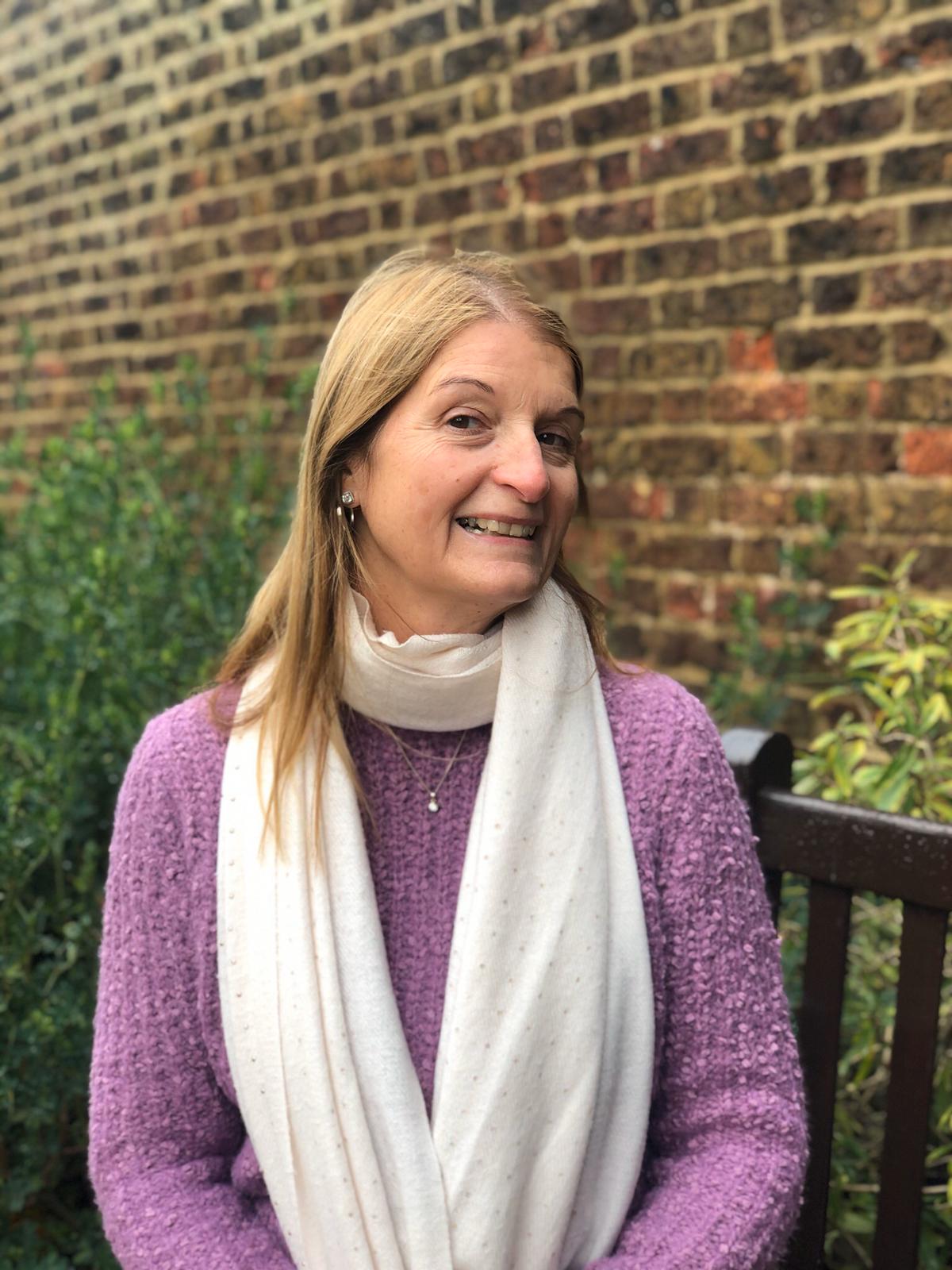 And it's this trait that her son Lee knew would make Paula the perfect 'anchor' for his social enterprise, convincing her to leave her job with the police and join as his head of operations almost nine years ago.
IncomeMax, founded in 2009 and based in Romford, east London, has provided independent, personal financial advice to 80,000 families to date. Every year, £13bn of benefits go unclaimed in the UK, and 19 million people have less income than they need to cover the cost of a decent standard of living. So IncomeMax helps its customers to reduce bills, manage debt and access unclaimed benefits, grants and other financial help. It has found over £20m of new income for families to date – £2m of this directly thanks to Paula. 
IncomeMax has found over £20m of new income for families to date – £2m of this directly thanks to Paula 
Award-winning duo
I'm speaking to the 2019 WISE100 anchor-woman champion in early April. We'd had lunch together a few weeks earlier. But, since then the Covid-19 outbreak has hit the UK, and I want to find out more about how that's affected IncomeMax. This time, Paula has invited Lee, who as CEO was recently named a finalist in this year's SE100 awards, to (virtually) join the conversation.
Paula oversees and manages the organisation's 25 full-time advisers, as well as doing case work herself. Her role in maintaining a smooth-running team has clearly become even more vital in recent weeks, with all employees working from home since 23 March.
"It's really important for me to keep in touch with them on a daily, even hourly basis," she says. That availability extends to discussions about personal concerns or mental wellbeing: "If anyone's got any problems, they come straight to me and we talk it through together. So it's just keeping that morale up, really." 
Another morale-booster: on Fridays, the team shares any successes they've had – people who've been helped that week. "That keeps everyone... really focused on what we're doing and how important it is," says Paula.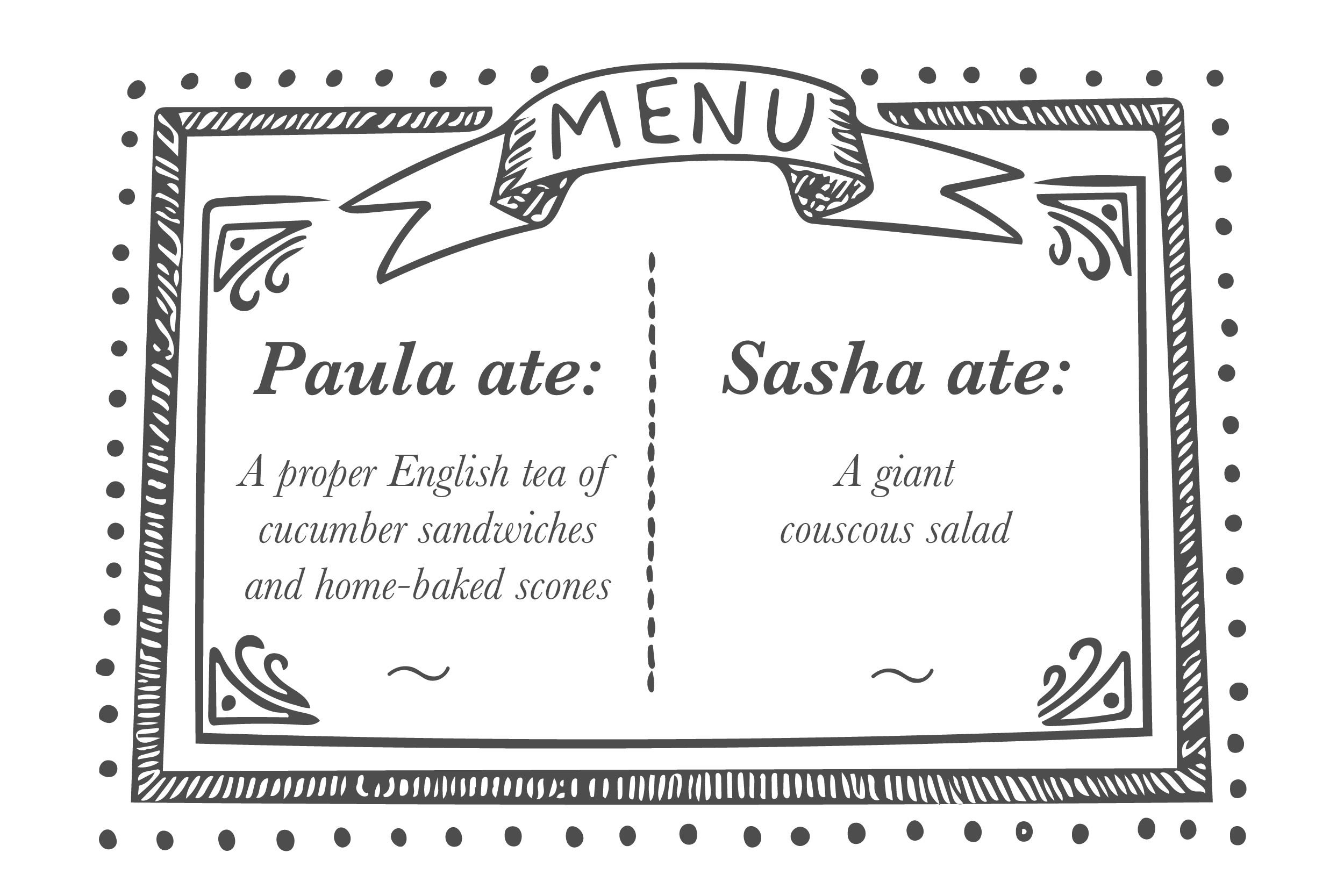 Vital information
IncomeMax is at the sharp end of the economic fallout from Covid-19. With government guidance and funding updated daily – from the furloughing scheme to universal credit – it's often hard for individuals to keep up. With an estimated one in seven UK employees working in a sector that has had to shut down, it's unsurprising to hear that in the first few weeks of lockdown, the team had a 25% increase in new referrals and first-time enquiries. 
'We've had a lot of calls from people who are really, really worried'
"It is really, really important to be able to continue doing what we're doing," Paula tells me. "We've had a lot of calls from people who are really, really worried... even though the support is hopefully going to be put in place eventually, they are wondering where they are going to get money to feed their children." In many cases, she adds, those callers were the only breadwinner in the family.
 
IncomeMax is keeping on top of current financial advice through bulletins from taxation experts, and is working closely with the Department for Work and Pensions, HMRC and local authorities. The team has created a webinar series, called IncomeChat, which has invited "some brilliant benefit experts", according to Lee, to share expertise and discuss issues.
Lee has dedicated his life's work "to understanding all the technical detail". The crucial next step is passing that information on to staff who can use it to help customers – whether on calls, via the website or on social media. "Mum makes that easy for me, making sure that everybody reads what they need to read," he says.
The impact of helping someone access support that they were previously unaware of or unable to access can be huge. Paula tells me about supporting an older woman to claim an extra £18 per week in benefits. "It doesn't seem like much, but it changed her life," she says. "She moved back to living near her family and started applying for jobs."
 
New routines
Before coronavirus sent everyone into their homes, Paula's work routine involved staying for an hour after everyone had left the office. She "loves the people", but the peace and quiet allowed her to "get stuff done". 
These days, she's finding that evening peace outdoors. "My husband works in a school and so each night we go for a walk around the grounds when no one is there." And every morning, Paula gets up at 6.50am and runs on the treadmill for 45 minutes: "I used to walk to work, that was my 'thing'". 
The hardest thing is definitely not being able to give your children or grandchildren a cuddle
Professionally, Paula and the team have adapted to most of the recent shifts relatively easily. But personally, there's one thing she can't get used to: not seeing her loved ones. "We're very family-orientated," says the mother of two. "The hardest thing is definitely not being able to give your children or grandchildren a cuddle – I'd say everyone probably feels like that!"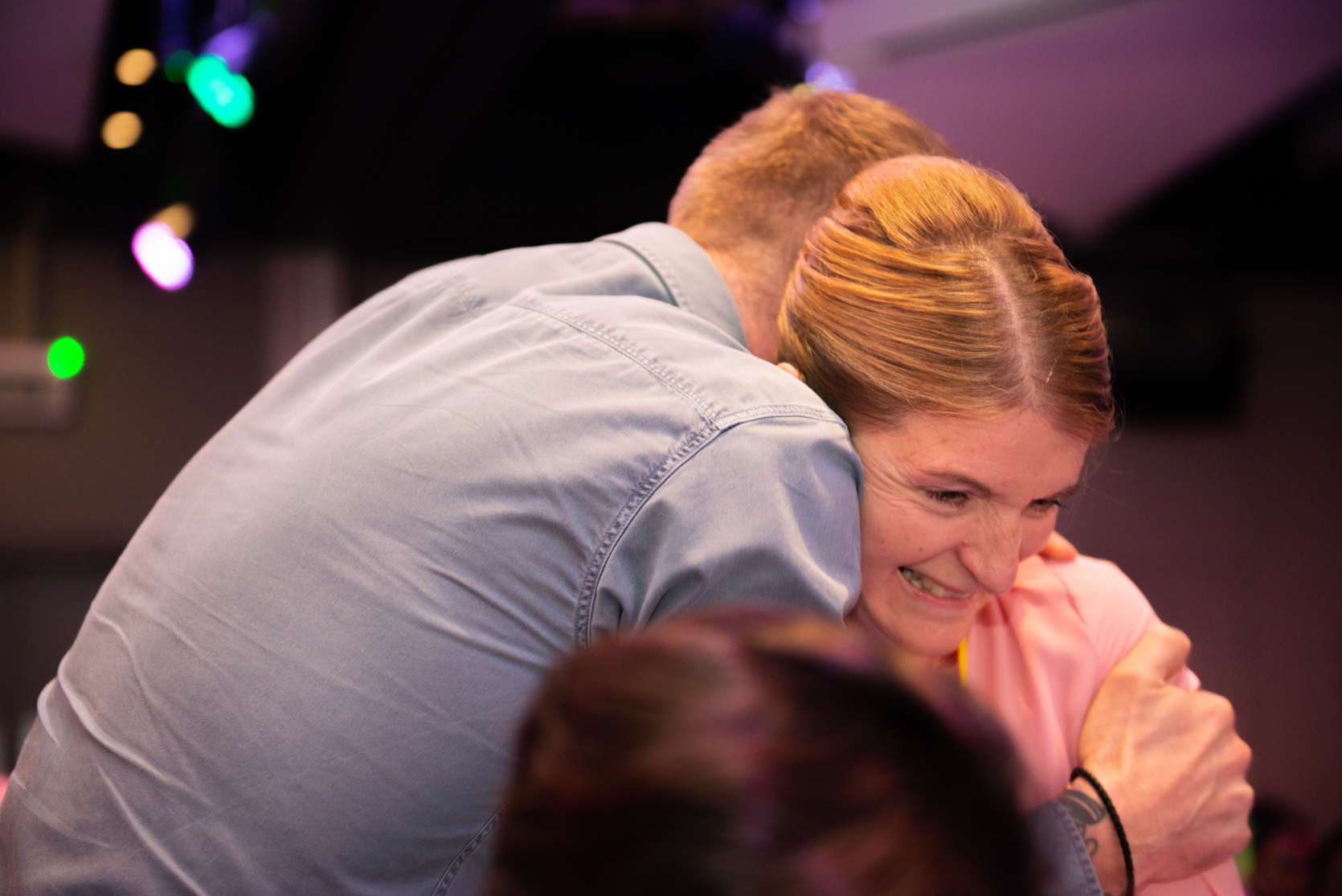 Above: Lee and Paula pictured at the 2019 WISE100 awards ceremony last November, on hearing the announcement of Paula winning the 'Anchor-Woman' award.
The Healey family bond was evident at last November's WISE100 awards ceremony, where both mother and son were visibly emotional as they stepped onto the stage to accept Paula's award together. At the time, Lee described his mum's win as "incredible, inspiring and deserved".
The current situation for the IncomeMax team, as for all of us, may be rather different now. But Lee, who's up for the leadership prize himself in this year's SE100 Social Business Awards, remains quick to highlight Paula's fundamental role in keeping things ticking over. "Whether it's virtual or in any office – she's amazing."
Key figures: IncomeMax
Year founded: 2009
Legal structure: Community interest company
What it does: Maximises family incomes by helping people access unclaimed benefits and helping to reduce debt and household bills  
Primary business market: Vulnerable / low-income households
Business model: Funded by charities and corporates (including EDF Energy, SSE, Agility Eco, British Gas Energy Trust, Vanquis Bank & Nationwide Building Society)  
Region: UK-wide
Turnover: £1m (2019)
Key social impact metrics: To date, has supported 80,000 low income families and found over £20m of unclaimed income for customers
Thanks for reading our stories. As somebody working in the impact economy, you'll know that producing quality work doesn't come free. We rely on paid subscriptions and partnerships to sustain our purpose-led journalism – so if you think it's worth having an independent, specialist media platform to share your news, insight and debate across the globe, please consider subscribing. You'll also be buying social: Pioneers Post is a social enterprise itself, reinvesting all profits to help you do good business, better.
Header photo: A workshop at IncomeMax offices, pre-lockdown (credit: IncomeMax).