'Your underlying investors can make or break your business' - Isabelle Irani, Sumerian Partners
In the latest in our series of lunches with the UK's leading women in social enterprise, we meet the WISE100 Social Finance Champion. Over a video call from her west London home, Isabelle Irani takes us through the twists and turns of a career in venture capital and equity research – including an apparent demotion with eye-opening lessons – that led her to set up Sumerian Partners, and tells us why her firm is proud to call itself a 'contrarian' impact investor.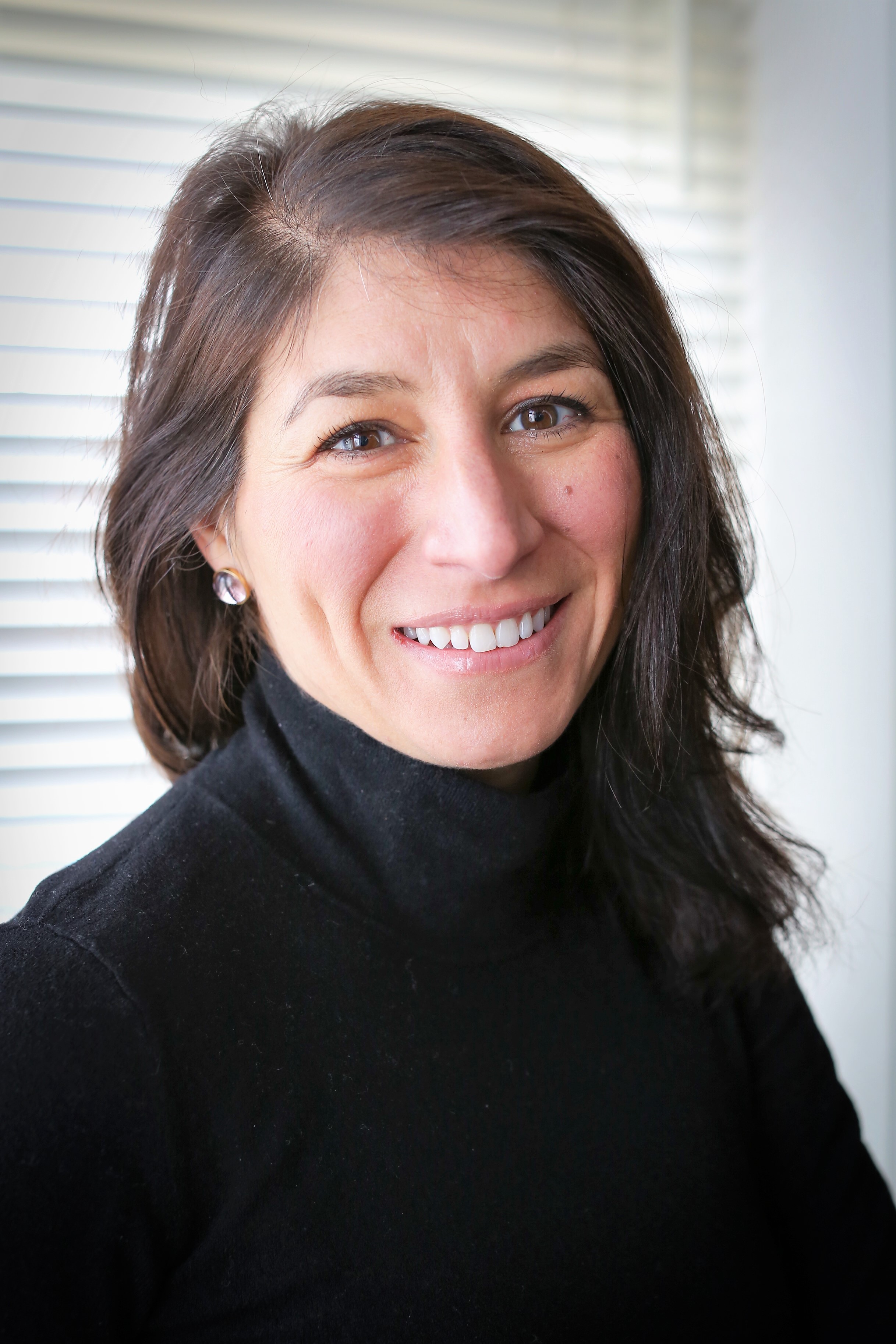 Before we've even met, Isabelle Irani impresses me with her timekeeping. A couple of hours before our video call, she emails to suggest starting half an hour earlier than planned so we have more time to speak. I reply that an hour should be plenty – although 45 minutes into our call, she interjects with a laugh: "God, there's so much to talk about – there's no way you can finish in an hour!"
The American-born founder of Sumerian Partners certainly has much to say. Named Social Finance Champion in last year's WISE100 awards, which recognise the UK's leading women in social enterprise, judges praised Isabelle for "breaking new ground" and leading the field by putting social impact "forefront and centre".
Sumerian advises and manages philanthropic capital on behalf of high-net-worth individuals and foundations on how best to invest for impact, using a venture philanthropy approach. It sees itself as distinct from many impact investors in its understanding of the market realities facing charities and social enterprises, and designs its financing and extensive non-financial support in response, using equity-like or other patient structures. Recently Sumerian has, for example, backed financial inclusion organisations Moneyline and Fair Finance through transferable shares; and Kineara, which helps people struggling with housing, education and employment, through a profit share agreement.
It's early June and my interviewee is calling from her Notting Hill home, where she lives with her husband, the founder of a sports nutrition company. Their 18-month-old daughter has been up since 5.30am, so our timings are a bit out of whack: Isabelle has eaten lunch long ago, and joins me and my leftovers with just her bottle of water.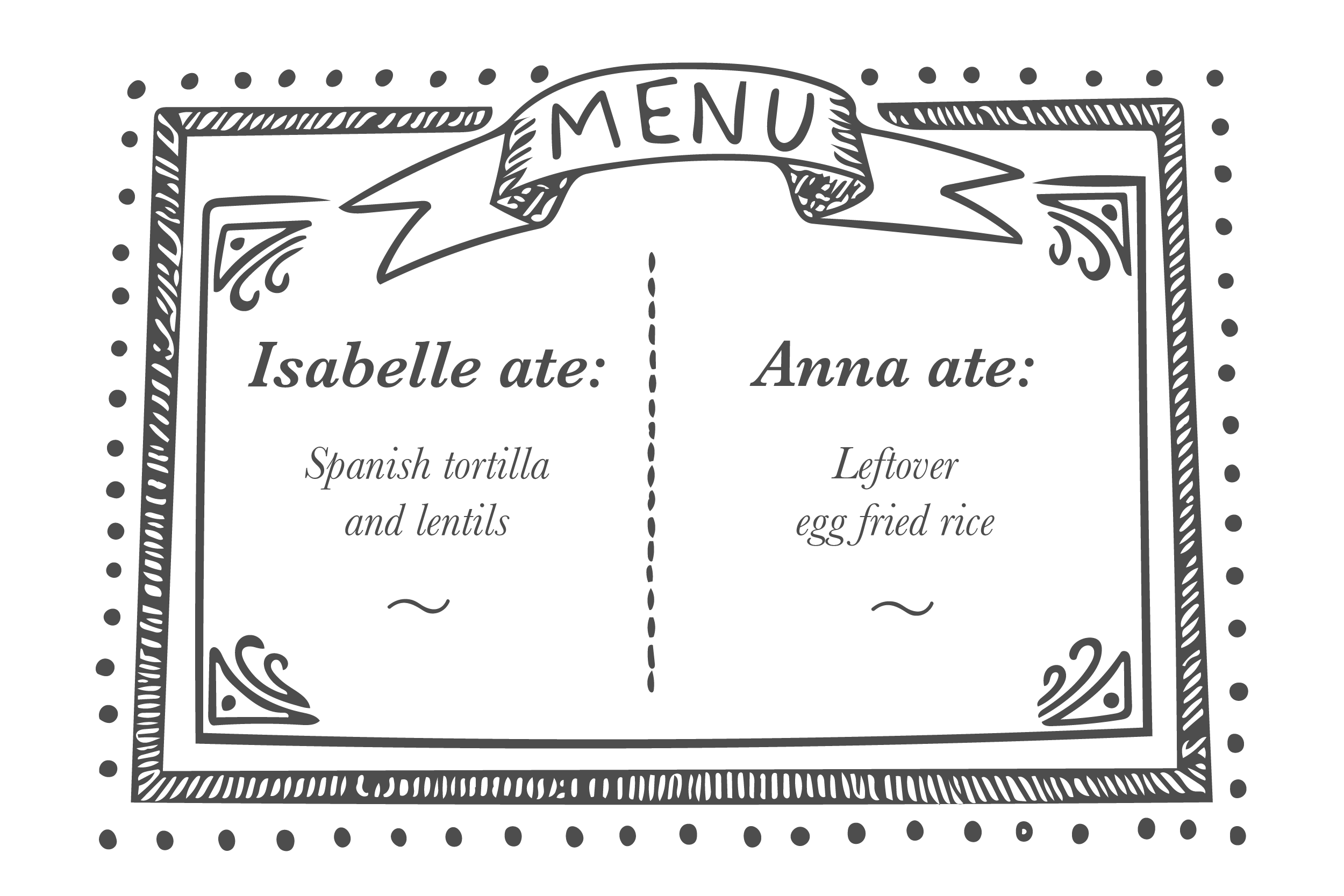 Despite the early start she's brought plenty of energy – partly, perhaps, because she's a big fan of the Financial Times' 'Lunch with…' column, which she reads "religiously". Later in the conversation, I have to let her down with the news that – unlike the FT series that inspired us – Pioneers Post won't be commissioning an illustrator to create her portrait.
'Very hands-on'
Isabelle describes her career path as unexpected: "I'd love to say it was by design, but it wasn't." After a degree in economics and finance she worked in equity research at Lehman Brothers in New York (this was in 1995, long before the bank's name would become associated with the 2008 crash). Her job involved analysing listed companies to inform recommendations to investors. As a junior she was assigned to stocks in education and 'correctional' (such as prison) services – fields none of her colleagues wanted to cover, but ones which turned out to be relevant to a future career in social impact.
Isabelle and her colleague were the top-ranked education analysts in equity research in the US at the time, and she describes the work as "very hands-on": completing an entire computer-based training module, for instance, or attending college sessions to hear how a company would pitch its product. "It wasn't just looking at the numbers… we were hardcore."
When people come to philanthropy, they take their business hats off
After Lehman, Isabelle worked first for a UK venture capital firm, then managed money for the Mittal Family Office, and then co-founded an emerging market hedge fund. By 2012, the rise of the term 'impact investing' would lead to a new career shift – though she was sceptical about the hype.

"The first thing that came to my mind was: Wait a minute, there's no way you can make these [double digit] returns. I work with some of the best people in the industry, they can't make these returns and they're investing in cigarettes and alcohol – just to be extreme – they're investing with no social angle." Trying to prioritise both financial return and social impact, she argues, simply isn't possible: one will always prevail. Also striking was the feeling that "when people come to philanthropy, they take their business hats off". In other words, the venture capital approach of investing in the management team, helping them plan for growth, providing ongoing guidance, seemed to be missing.
"Not only do you invest in people and provide them support, number one. The second thing you do is you structure the finance that makes most sense for what the organisation is looking to achieve. In my commercial days, it wasn't a one-size-fits-all – it was, what makes most sense for this organisation?" She adds: "My entire career had that discipline in it."
That was the genesis of Sumerian, founded in 2012 (the name draws on the inventive nature of the Sumerian people, and is a nod to Isabelle's Persian heritage). Chris West, then director of the Shell Foundation, joined shortly afterwards, bringing an "incredible track record" in venture philanthropy. She considers him a co-founder: "There's no way we would be where we are today without him."
For a career path without a plan, things were tying together rather neatly. Isabelle brought everything she'd learned to the new company – almost "copying and pasting all the processes" that she'd previously used, augmenting them with Shell Foundation's processes and an impact-first mindset, guided by West.
Contrarian views
While at VC firm Advent Venture Partners in the early 2000s, Isabelle's bosses seconded her to one of its portfolio companies as its chief operating officer. She was initially "very flippant", wondering if this was a demotion.
She soon changed her mind. The experience made her a "ten times better investor", she says, "because I understand the challenges it takes to build a business. I've physically been there, I physically went to sell a product, to understand what it takes to build that product, to manufacture that product." Nowadays, that means being more helpful and empathetic with investees, as well as being better at identifying problems on the horizon.
Structured as both a private company and a foundation, Sumerian today describes its views on impact investing as "contrarian". While recent years have seen evangelicals trumpet the possibility of high impact alongside high financial returns, Sumerian's position is that well-run, impactful social enterprises – since they serve poorer communities in fragile markets – will usually only generate "low and slow returns". Nor can an investor ever be equally driven by both financial and social motives: in tough times, one or the other must come first.
An investor cannot ever be equally driven by both financial and social motives: in tough times, one or the other must come first
Covid-19, of course, has presented perhaps the toughest of times, but having been through similar upheavals during the 2002 and 2008 recessions, Isabelle says she has some "grey hair" to draw upon. Her advice: "Act fast, make difficult decisions." From March onwards, portfolio companies were able to tap into that advice on "almost weekly" phone calls with her. Often these conversations were about boosting morale, she says, or "reaffirming decisions that they already know that they need to make". Her own time as a COO has, again, been useful: entrepreneurs who know you've been there yourself "trust you more to have those open and honest conversations".
Sumerian has just six companies in its portfolio currently, with three more coming soon. Investees usually come to them by referral, and the limited number is intentional, says Isabelle, because the way they work is "very intensive… very intimate". West's experience at Shell has shown that it takes almost 12 years for a social enterprise to break even, so Sumerian's financial instruments take that into account (most are in the form of quasi-equity, and are self-liquidating, based on performance).
Isabelle admits she's found the initial Covid-19 phase exhausting – it took a couple of months before she could relax at weekends – but she gets the sense that her investees are now at the stage of "cautiously moving forward".
"Maybe it's a function of who we've supported. Or maybe people can see light at the end of the tunnel that things are moving at a snail's pace in the right direction."
One thing that's made a big difference is the fact that Sumerian's investors – which include foundations and high-net worth individuals – are "impact first".
"Whether in the asset management world or in the impact investment world, your underlying investors can make or break your business," says Isabelle. "If there was pressure for us to make a certain return, that pressure would have fallen on all our social enterprises. I mean, it would have been a fiasco... We are here for impact and we're here for the long term."
If there was pressure for us to make a certain return, that pressure would have fallen on all our social enterprises. It would have been a fiasco
Not that the pressure is gone – it's just that it's a pressure to achieve social impact instead. "If we were backing the wrong [enterprises], you'd better believe that people aren't going to support us."
Sumerian is now working with UK institutional investors – pensions, endowments and local authorities – to develop a product that will allow asset managers to provide what Isabelle describes as "more intentional impact beyond their current ESG [environmental, social and governance] products".
"Our vision is to be a catalyst for systemic change in the asset management industry. It's a big vision," she laughs. "We're pretty sure we've gotten there – which is huge."
The aim is to launch in autumn, and Isabelle promises to reveal more soon. For now, though, our time's up: she needs to jump on her bike to get to the next meeting.
Key figures: Sumerian Partners
Year founded: 2013
Legal structure: Sumerian Partners: company limited by shares / Sumerian Foundation: UK registered charity
What it does: Advisory services and managing philanthropic capital
Primary business market/audience: Foundations, asset managers, HNWs, charities and social enterprises
Business model: Sumerian Partners' business model is based on advisory fees
Key social impact metrics: Sumerian has supported six charities and social enterprises to date; impact metrics are agreed with each partner, based on needs of intended beneficiaries
Read more insights and inspiration from leading women in our WISE100 Collection.
We're working hard to provide the most up-to-date news and resources to help social businesses and impact investors share their experiences and get through the Covid-19 crisis. But we need your support to continue. As a social enterprise ourselves, Pioneers Post relies on paid subscriptions and partnerships to sustain our purpose-led journalism – so if you think it's worth having an independent, mission-driven, specialist media platform for the impact movement, please click here to subscribe.
Header image: Your Own Place CIC, a partner of Sumerian Foundation (credit: Your Own Place CIC)