Ladies who Lunch: "I'm trying to surrender a little bit to it all"
Our series of virtual lunch meetings with the UK's leading women in social enterprise continues this week with Nat Mady, founder of Hackney Herbal – who's on a mission to see more Londoners embracing nature. Over Zoom and a bean salad, the 2019 WISE100 finalist tells us why she's not rushing to transform her business model due to Covid-19, and why even life under lockdown has some positives for a social enterprise that's all about bringing people together.
The coronavirus pandemic has prompted many social enterprises worldwide to reconfigure their business models at high speed – shaking up their whole approach to get round lockdown restrictions, or creating, marketing and delivering an entirely new product within weeks. 
 
But it's just as refreshing to hear that others are focusing their energy on the core business.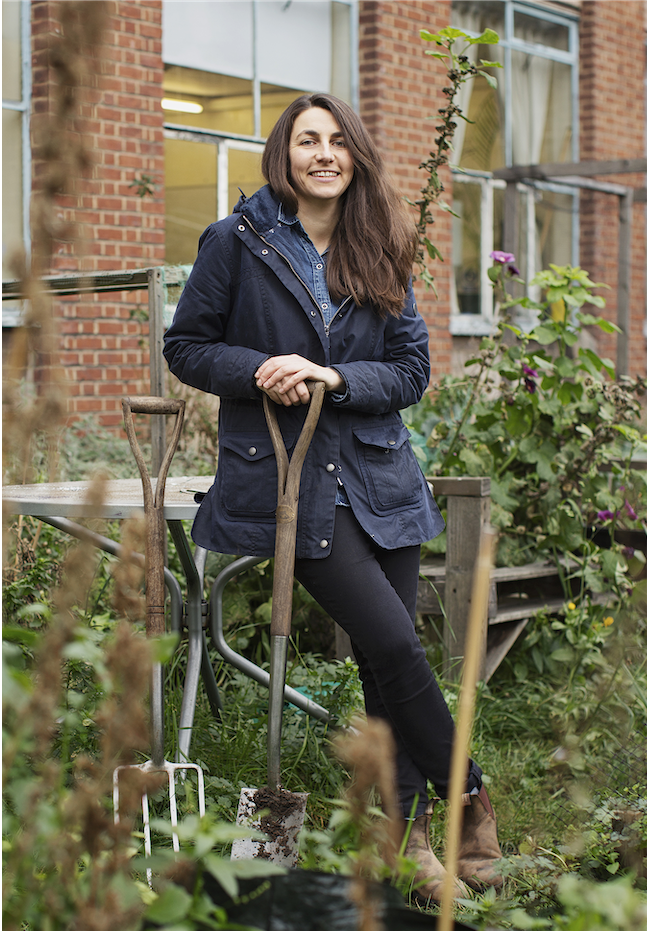 "I'm quite conscious not to spend all my time trying to 'corona-proof' ourselves [by changing what we do] because there's a lot of other work that needs to be done," Nat Mady, founder of Hackney Herbal tells me. 
 
By 'other work', she means showing people how to incorporate more herbs into everyday life for health benefits and improved wellbeing – through things like herbal tea blending or making remedies. Usually, the social enterprise sells tickets for workshops which are hosted jointly with businesses or charities. These ticketed events, alongside community courses delivered through contracts with local mental health groups including Mind and Recovery College, generate 65% of Hackney Herbal's income, with the rest coming from growing and selling herbal tea, and grant funding. 
Much of this work involves showing people how to grow or cook with herbs, or make skincare or essential oils – all things that usually require time spent face-to-face as trainers guide attendees through the process. The organisation's mission is essentially built around bringing people together: "What we do is kind of the opposite of being online," explains Nat. 
'I'm quite conscious not to spend all my time trying to 'corona-proof' ourselves' 
So, although she is now running some paid-for workshops online and has created a new range of four tea blends to boost the immune system, Nat is reluctant to the idea of transforming her entire business model in the face of Covid-19. She could have "massively pivoted" to delivering essential food and medicines for example, but, she says, "I'd hate to take that funding away from organisations who are much better placed to do it."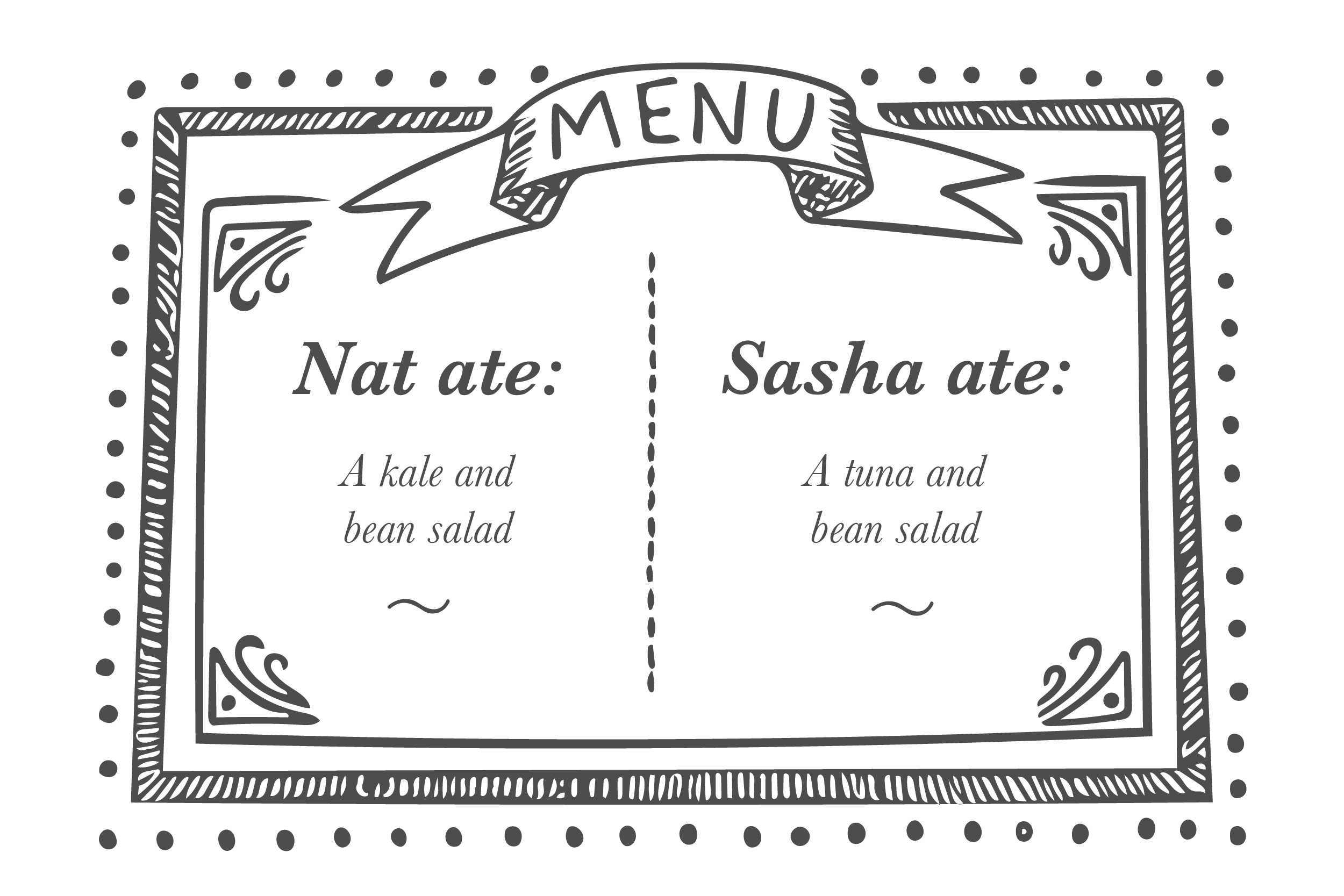 Instead, Nat is concentrating on their existing network and partners. "We tried to carve out a bit of a niche and not just replicate what someone else is doing," she says.
And their existing network is strong and growing. Despite being a small team – Nat is the only full-time member of staff working with five part-timers who work on development and project delivery – Hackney Herbal has already partnered with well-known names including Kew Gardens and Stella McCartney.
Background in botany
Nat is joining me from her home in Hackney, London, where she's been working since the UK lockdown began nearly two months ago. As we discuss our bean salads – and the luxury of being able to make lunch from fresh ingredients at home – Nat reveals the roots of her passion for growing: "Experiencing it from a young age. Both my parents were gardeners, and my mum is a botanist."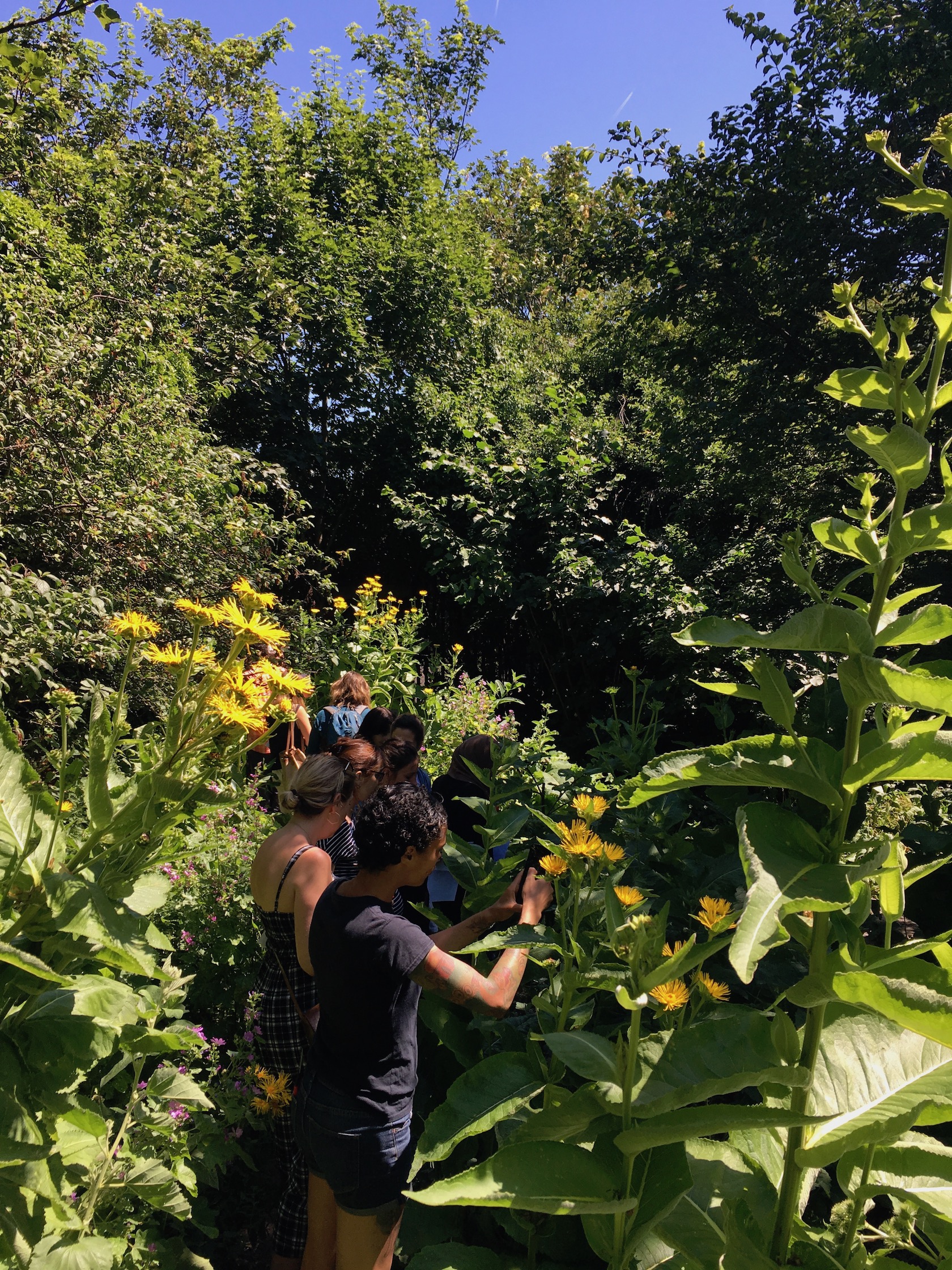 In 2011, Nat was volunteering at a community garden in Hackney, run by locals. "It helped me see that a lot of people had their own stories about how plants were used in their own cultures, countries and childhoods. A memory could be brought up through a recipe," Nat explains. That exploration was also a way of celebrating diversity, she adds. 
But she recognises that "it's much harder" to build a connection with nature if you haven't grown up around it, or been introduced to it at some point. 
 
So in 2015, Nat founded Hackney Herbal. She views the organisation as having two sides: "It's about finding creative ways for people to value and care about the environment. And the social side is very much about teaching people about the many different ways in which they can use nature to improve their health and wellbeing – both physical and mental".
Being around nature has been repeatedly proven to have benefits for people's mental wellbeing. Hackney Herbal is making sure more people can reap those benefits, having recently secured a garden space in Hackney Wick which allows members to participate in gardening and nature-based activities, and gather for community events. These are also aimed at improving people's confidence, skills and resilience through working with nature. 
The benefits of change
Part of this is as simple as "just getting people out of the house for a bit". Nat explains that they were about to launch a weekly gardening session for people referred by local charity Family Action, through a social prescribing scheme – until the UK went into lockdown on 23 March.
The delay of this project must have been bitterly disappointing. But Nat – who radiates positivity throughout our conversation – is already planning to run a free online course for those who missed out on that project. She also sees some unexpected benefits of turning her attention to running remote workshops.
'A lot of people have own stories about how plants are used in their own cultures, countries and childhoods. A memory could be brought up through a recipe'
"It's really interesting thinking about the accessibility of the things we do, both in terms of place but also maybe mindset." Hackney Herbal is, as the name suggests, based in the east London borough and has so far not worked directly with individuals elsewhere. "We've got quite a big following on social media, and a lot of those people don't live in London – and wouldn't travel for our workshops... but we might have a whole customer base that would join an online workshop, especially if there's nothing similar in their area that they can access," Nat contemplates.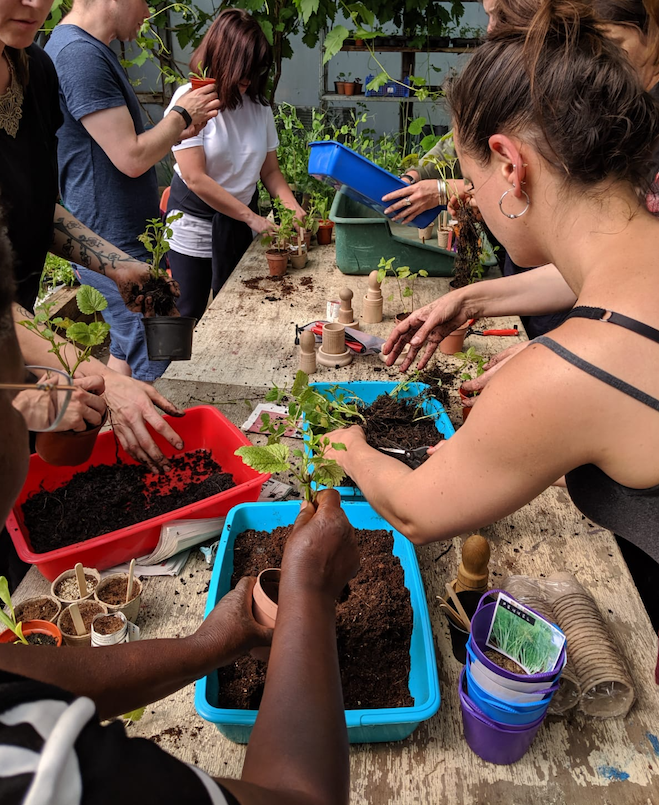 And the new online workshops may be reaching people who would usually find it difficult to leave the house, for example for health or mobility reasons – the very community that classes aim to support anyway.  
The difficulty of accessing ingredients during lockdown has also made Nat consider the financial accessibility of some of their classes. Participants on ticketed events normally pay £20-£40 to cover the cost of all tuition, preparation, and materials. Under lockdown, it's not even possible for many people to get to the shops and find the right materials. Instead, they've had to get creative, asking people to use seeds in their spice rack and soil from a dead houseplant. All solutions that can be taken forward, post-coronavirus.
A rare opportunity
Hackney Herbal remains focussed on bringing people together, even if under lockdown it is having to do that mostly via Zoom, with monthly meet-ups for its regular group alongside other scheduled workshops.
And, as determined as she is to make sure that Hackney Herbal continues to grow – she got a special mention in last year's WISE100 'One to Watch' category – Nat is also aware of the rare opportunity the current situation presents. 
"I'd be really annoyed with myself if I didn't just take some time off during this period. I think I am trying to just surrender a little bit to it all".
And in her surrender to the present, there's hope for the future. As everyone is stuck in their homes, "suddenly there's this massively renewed interest in gardening and growing." A positive both for the future of Hackney Herbal and for our natural world.
Key figures: Hackney Herbal
Name of SE:  Hackney Herbal 
Year founded: 2015
Legal structure: Community interest company limited by guarantee 
What it does : Promoting wellbeing with herbs through community courses, nature-based activities, workshops and events 
Primary business market/audience: Creative wellbeing workshops for individuals, charities and businesses; community programmes focused on people living in Hackney 
Business model: Profits generated from selling herbal tea and running workshops and events fund free community courses, social activities and gardening sessions 
Notable investments secured: £17,000 from Investec as part of Bromley by Bow Beyond Business Programme (2020)
Region: Operating across London but social impact largely focused in Hackney
Turnover: £64,000 (2019)
Key social impact metrics: In 2019, 2,300 people engaged in 170 sessions, plus six free community courses (69 people) and 26 free community workshops (687 people) 
Thanks for reading our stories. As somebody working in the impact economy, you'll know that producing quality work doesn't come free. We rely on paid subscriptions and partnerships to sustain our purpose-led journalism – so if you think it's worth having an independent, specialist media platform to share your news, insight and debate across the globe, please consider subscribing. You'll also be buying social: Pioneers Post is a social enterprise itself, reinvesting all profits to help you do good business, better.
Photo credits: Hackney Herbal.