Why is impact investing still the best kept secret in town? – EVPA's new CEO
The new CEO of Europe's leading impact funder network has called on those across the space to "leave the ego outside the door" and collaborate to "build a bigger voice".
Roberta Bosurgi said she has been asking herself why investing for impact was not better known and more accessible to those outside the impact community.
"Why is this still the best kept secret in town?" she said, during the final round-up of this week's 16th annual EVPA conference – in her first speech since she joined the organisation this month.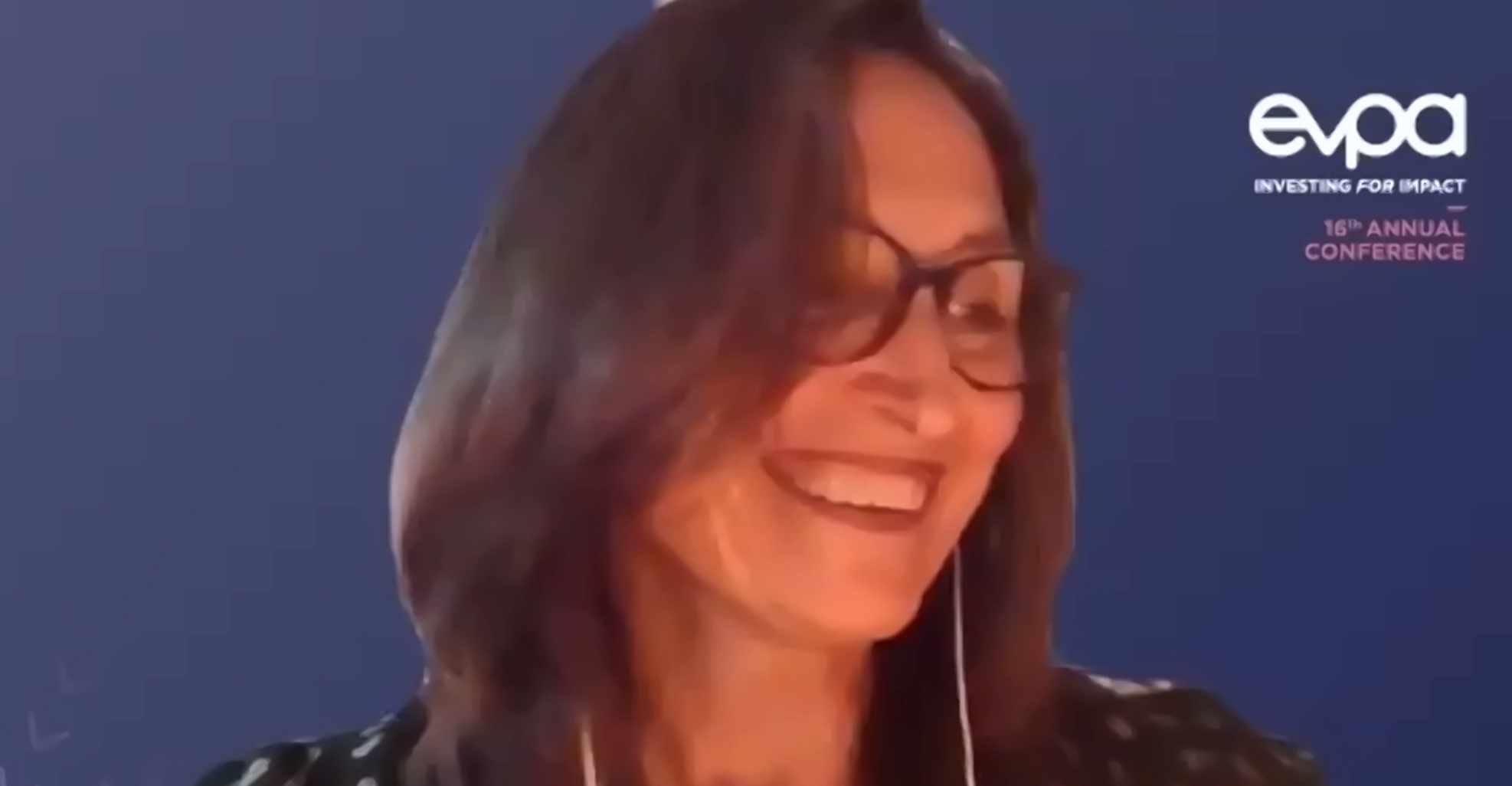 Bosurgi, the first woman to take up the CEO role since the organisation launched in 2004, said the organisation had grown "from a handful of pioneers to now a vibrant ecosystem of hundreds of members".
But having spent 20 years in corporates before starting her journey into the impact world five or six years ago, she observed that much of what she had heard during the past few days of the conference were "still well-known to practitioners only".
The "Covid earthquake", she said, had highlighted the fragility of our progress as a society and at the economic level. But social investment and social enterprises were already too vulnerable.
"When you hear that a change of leadership or change of political party is enough for a whole agenda of social investment to be thrown up in the air and having to be renegotiated; when you hear how difficult it is still for social enterprises to find a sustainable model and to achieve scale, then you are left to wonder – what can we do better, how can we break out and bring our struggles and challenges, our success, to the table with mainstream business and give the right space, the right exposure to the amazing work that the social investors in this community are doing.
No organisation is able to tackle the problems that we as a society have created – on the planet, on our health, on our society – alone
"I think it's time for us to make our voice even bigger," she said. "Let's harness the momentum that is also at society level, at consumer level, at corporate level.
"No organisation is able to tackle the problems that we as a society have created – on the planet, on our health, on our society – alone," she said. "It's time to leave the ego outside the door and to bring to the table our collective strength and capabilities."
GIIN boss Bouri calls for scale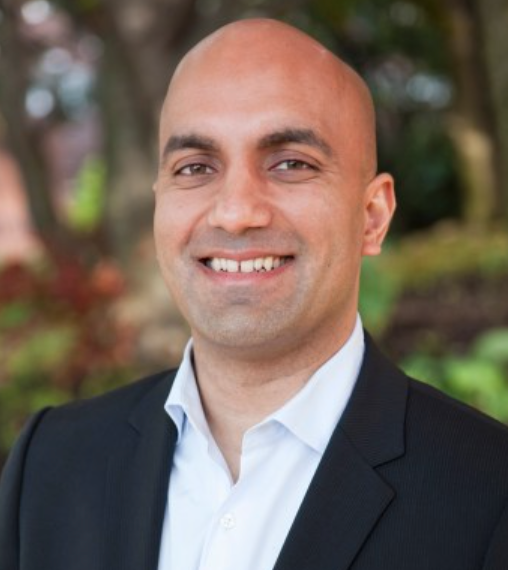 During the first keynote session of the day, Amit Bouri, CEO of the Global Impact Investing Network (GIIN), echoed a host of other leaders in the impact space as he told delegates at the final day of EVPA's annual conference that the Covid-19 pandemic had exposed "our deepest inequities" and highlighted "the need for a transition that leads to a very different future".
Scaling up impact – the theme for the final day of the conference – now had to be the focus of investors and their support networks, Bouri said.
"We need more investors intentionally targeting positive impact. We need more investors measuring and managing for impact performance. And we need more investors collaborating and contributing to the growth of the industry. With this we can build for tomorrow the next normal we are envisioning today."
Investing for impact may be part of the 'new normal' – but we need much more of it
Bouri cited the work of the Response, Recovery and Resilience Investment Coalition – known as the R3 Coalition – which his organisation launched in May to co-ordinate the sometimes disconnected organisations of the impact investing space in a concerted effort.
"In this time of daunting challenge we must admit the limits of what we can accomplish alone and instead lean into that communal strength," he said.
We must admit the limits of what we can accomplish alone and instead lean into that communal strength
"I also believe that R3 can be a model for resilience, focus and collaboration far beyond impact investing. It is just one example of how diverse organisations can work in a unified way, from philanthropy and NGOs to governments to big business."

Room for improvement?
Bouri's remarks follow a call earlier in the week from EVPA's own chair, Steven Serneels, to impact investors and networks to break from their silos and build alliances.
In the preliminary findings from EVPA's 'industry survey' also published this week, Serneels said that the impact sector "rated ourselves with an eight out of 10 on collaboration". Some 75% of foundations and 80% of impact funds who took part in the survey stated that they had been co-investing with peers at least once.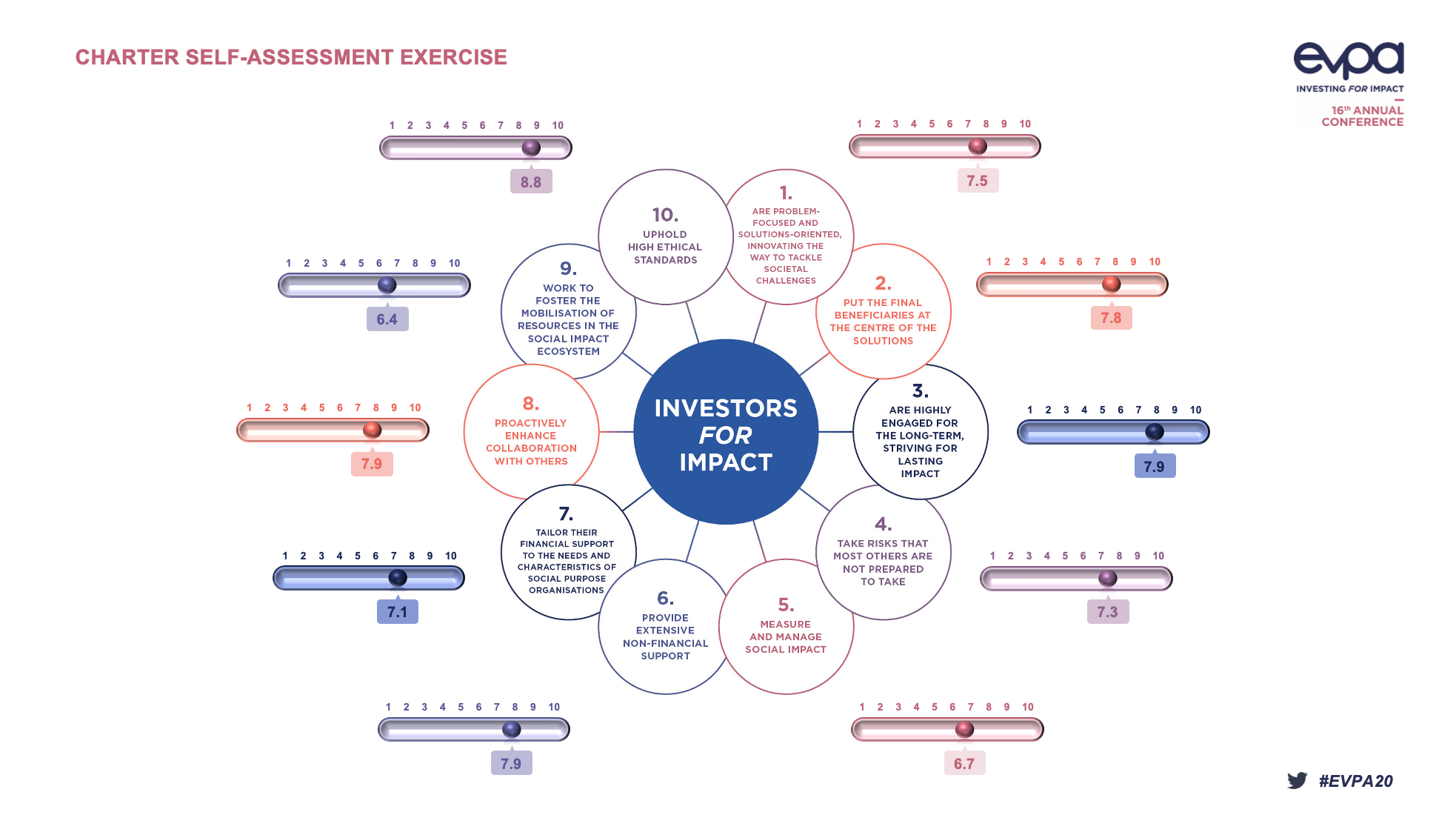 This intention to collaborate was also confirmed in a snapshot survey of conference delegates carried out by Alessia Gianoncelli, head of EVPA's Knowledge Centre. Asked to indicate the extent to which they applied the 10 principles enshrined in EVPA's Charter of Investors for Impact, delegates scored themselves on principle 8 – "proactively enhancing collaboration with others" – with total of 7.9 out of 10.
The snapshot survey also revealed a high score of 7.9 out of 10 for "being highly engaged for the long-term, striving for lasting impact" (principle 3), and a score of 8.8 for "upholding high ethical standards" (principle 10) – again, both reflecting the results of the broader industry survey.
Thanks for reading our stories. As an entrepreneur or investor yourself, you'll know that producing quality work doesn't come free. We rely on our subscribers to sustain our journalism – so if you think it's worth having an independent, specialist media platform that covers social enterprise stories, please consider subscribing. You'll also be buying social: Pioneers Post is a social enterprise itself, reinvesting all our profits into helping you do good business, better.