Us against the virus: German cross-sector project proves speedy collaboration can succeed
The success of Germany's "WirVsVirus" project is proof that a joint effort between civil society, government and business can lead to problem-solving on a large scale, speakers at the C Summit said on Friday.
Back in March, a group of seven civil society organisations proposed a 48-hour "hackathon", calling citizens of all backgrounds – from entrepreneurs to students and social workers – to meet on a digital platform and share ideas to help those affected by the coronavirus pandemic. 
Hosted by the German federal government less than a week later on 20-22 March, the event gathered nearly 28,400 participants who came up with more than 1,500 solutions. 
Importantly, many of those ideas were quickly turned into reality – 150 solutions are now being implemented. More than 25,000 masks have been distributed, 300 care care facilities have been equipped with video call facilities, 3,000 employers have been helped to access the government jobs support scheme and 12,000 students have received support for home learning.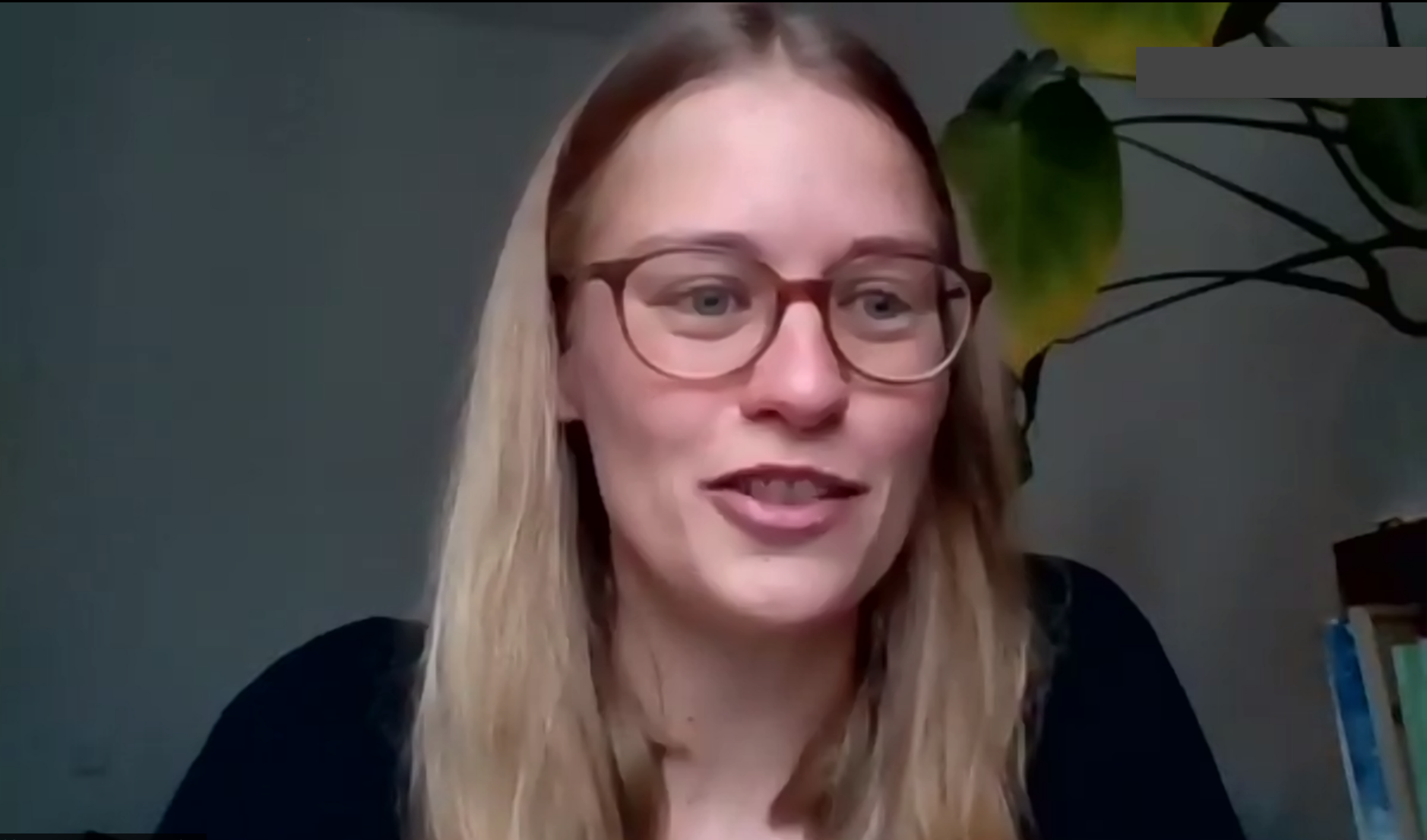 Above: Henrike Schlottmann, managing director at Project Together, one of the co-initiators of the WirVsVirus hackathon
"There is enormous potential for new and innovative ideas in civil society. We need to connect them with existing resources from government, companies and businesses to share and implement solutions," said Henrike Schlottmann, managing director at Project Together, a platform supporting young people to develop innovative solutions with a network of coaches and experts, and one of the co-initiators of the hackathon.
Inga Paus, managing director of the Vodafone Institute for Society and Communications, said that getting involved in the hackathon was an obvious choice. "We would not have had the opportunity to make such a difference on our own," she said. The foundation had already been running an accelerator programme for female social entrepreneurs, so it could bring its experience as an intermediary and idea-sharing platform, she added.
The Vodafone Institute was among the foundations providing initial funding to WirVsVirus, along with the BMW Foundation and Google, among others. They also played the role of intermediary between civil society, government and their parent companies. 
There is enormous potential for new and innovative ideas in civil society
This was an unprecedented experiment, said Johanna Mair, professor at Hertie School Berlin and co-director of the Global Innovation for Impact Lab at the Stanford Center on Philanthropy and Civil Society, who was commissioned by Vodafone to study the programme and report on lessons learned. Organising an event at such a scale and at short notice, involving partners who did not know each other, and securing the cooperation of the chancellery and local government, had never been done before, said Mair. It was also a unique learning opportunity to see if such a strategy could be used to solve other societal problems. 
She warned, however, that "one size does not fit all," and we must be able to identify what works when. "The hackathon might not be the best form of generating ideas for some other problems," she said. "It's really adjusting these methods along the way which is ahead of us."
Pioneers Post was a media partner of the C Summit, which took place online on 3-4 December and was co-organised by EVPA and Dafne. Find all our reporting from the event here.