Opportunity amid crisis: Eight pandemic-prompted lessons on driving social change
In March 2020, most of the world went into a lockdown. From this moment, Pioneers Post began its 'Voices from the Frontline' series – testimonies from some of the most inspiring people steering social enterprises through a global pandemic. We've learnt a lot in 2020, but what can we take with us as we enter a new year in a changed world? 
Organising bookshelves or attacking pesky weeds – for many, Covid-19 lockdowns made time for the chores that are usually all too easy to avoid. But the upheavals caused by the pandemic also made space for much deeper-rooted and socially transformative change. Change that may not have happened for months or even years had urgent action not been vital. It was the magical ingredient for metamorphosis.
As we enter a new year, still plagued by uncertainty but tinged with hope, what lessons are social entrepreneurs bringing into 2021? 
1. Experiment with tech to provide a vital lifeline 
"Not every child wants to sit and talk, especially the young ones – they want to play and move," Natasha Benjamin, founder of Free Your Mind, told us. The UK social enterprise provides counselling and holistic therapies to people aged four to 25 who have experienced domestic violence as children, and when Covid-19 meant the organisation could no longer provide their services in person, the team had to think outside the box.
"We've become very creative over this period, in ways that we never imagined." Therapists would paint along with children while on video calls, sharing and discussing their drawings. But due to the potential risks to safety of using existing video conferencing platforms, Benjamin decided that the organisation needed its own platform to communicate with children. Again, technology came to the rescue – a request on social media led to them finding help to build a brand new, personalised platform, completed within six weeks.
We've become very creative over this period, in ways that we never imagined
Already au fait with online therapy, Pakistan-based online counselling platform ReliveNow quickly masterminded a virtual clinic campaign. Launching on Facebook Live, the team promoted free 15-minute sessions with therapists on its platform. "In the first two days our free virtual clinic had 100 registrations. It was an overwhelming response!" said founder Amna Asif (pictured below).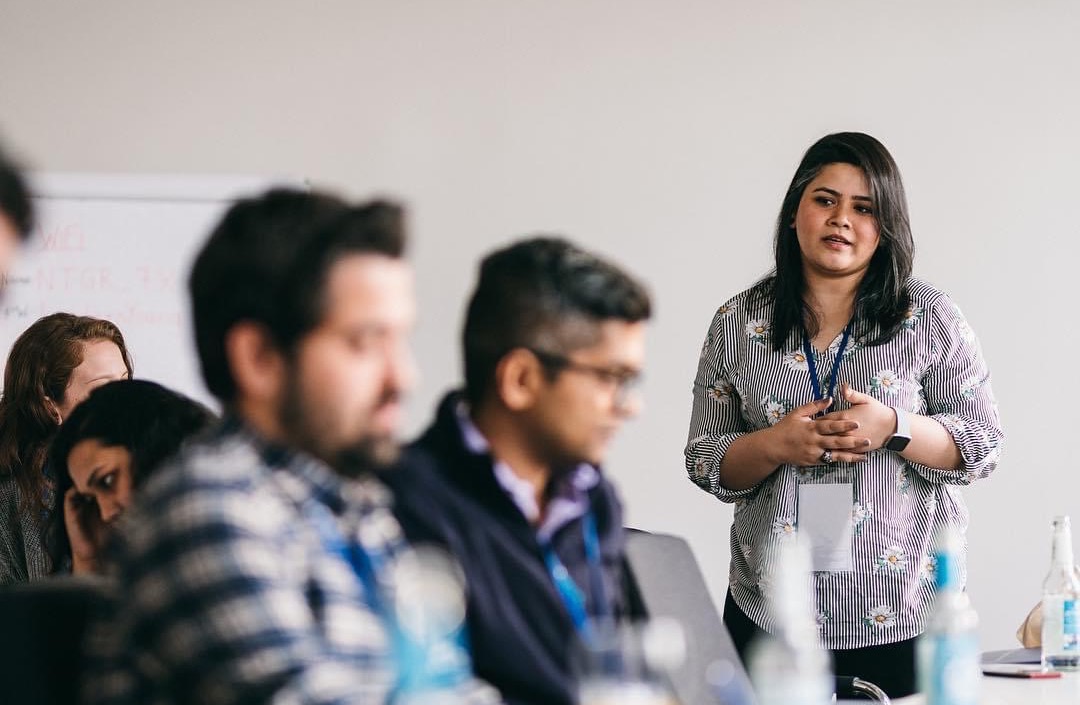 2. Prioritise education
As the unknown and deadly coronavirus forced Myanmar to shut down in mid-March last year, rumours began to spread about Covid-19 – including that it could be cured by drinking ginger tea or prevented with certain medicines. 
"The storyteller explains what is and isn't true," explained Rhi Zan, managing director of social enterprise Third Story Project, which has been using storytelling to open conversations around difficult issues since 2014. The pandemic brought with it a host of opportunities to expand its impact. As new vocabulary and concepts surfaced, the team ran weekly online sessions for parents and teachers on topics like how to social distance, what quarantining is or how to use masks. "These are all new words and ideas which need explaining," said Zan.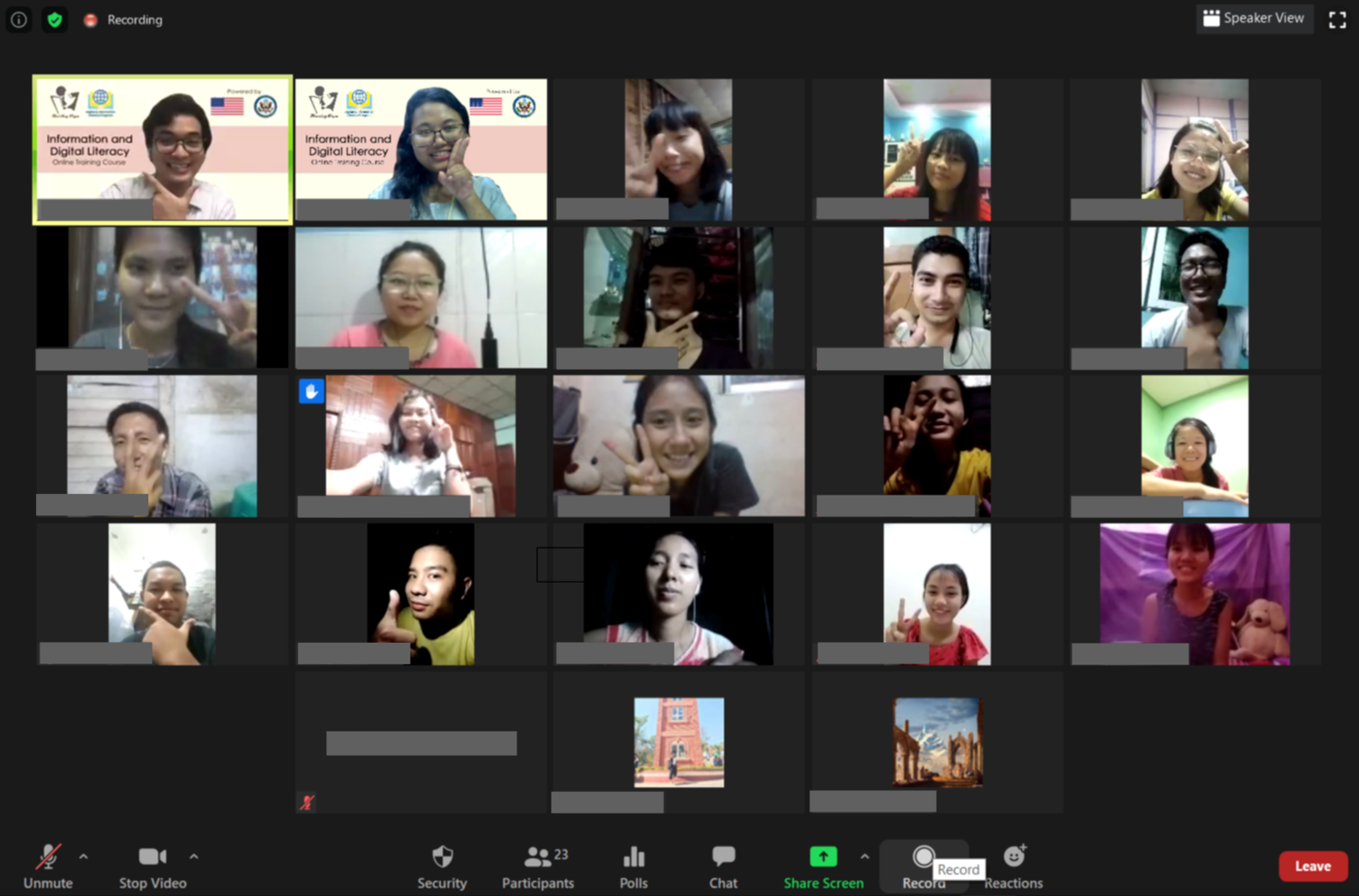 Third Story Project ran information and digital literacy training via Zoom 
3. Take a leap into online delivery to reach new audiences 
Switching an in-person service to a digital one has its challenges, but it also comes with one big potential benefit – accessibility. 
"It's enabled us to think about scaling up the programmes to places where we weren't previously able to have a physical presence," said Ali Clare, co-founder of Re:Coded, which teaches coding to young people in conflict-affected areas. " It opens up the possibility for people living in rural areas to join remotely." And while Clare was "pretty worried" about teaching online, Re:Coded soon found that dropout rates on its online programmes were actually lower than pre-Covid.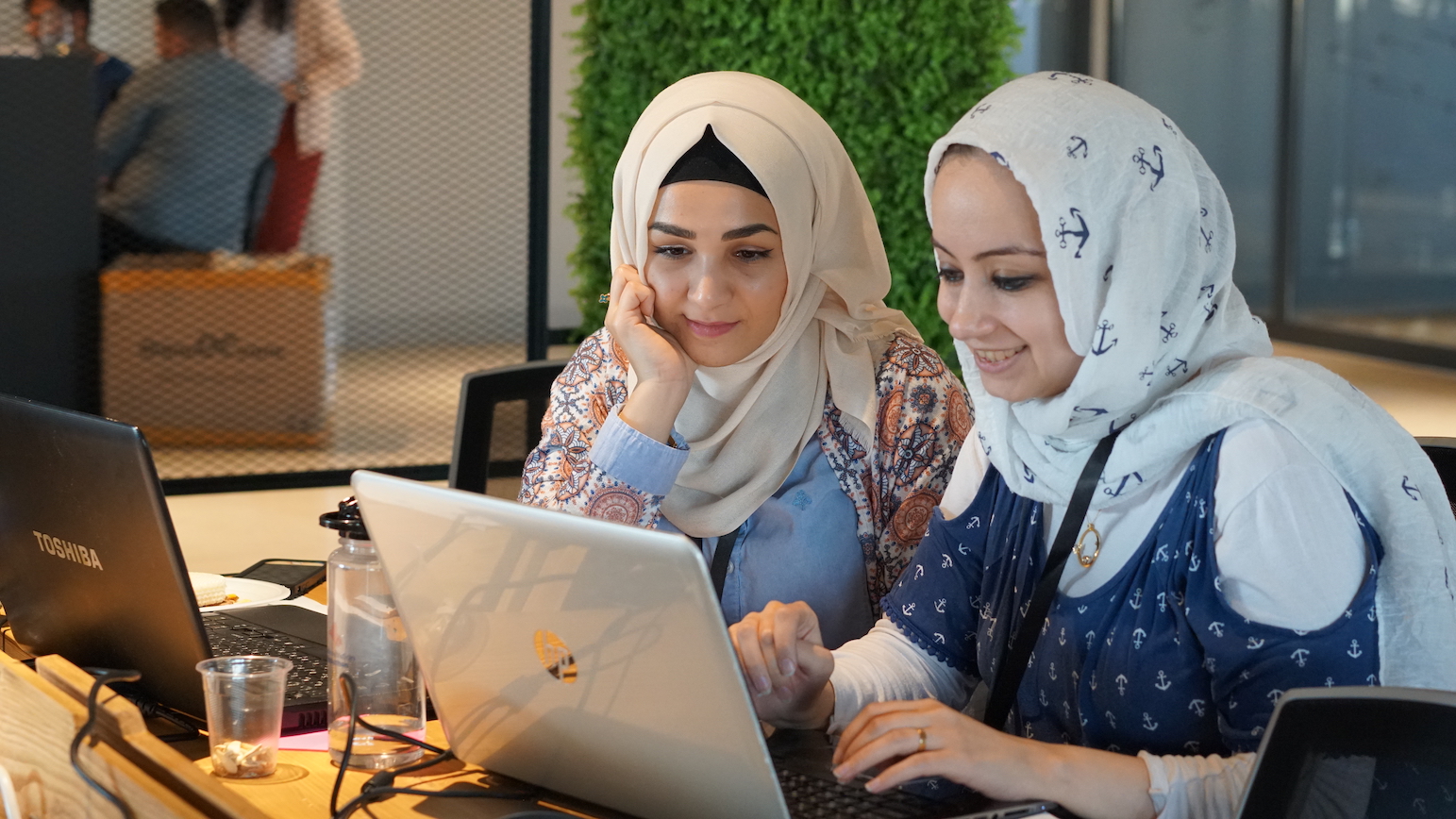 Women taking part in a Re:Coded coding bootcamp, pre-Covid
Meanwhile Lexi Cinema, the UK's first social enterprise cinema, began running virtual screenings of films during lockdown, which people could watch from home, for free, joining a group discussion online afterwards. "It's something that we're thinking about continuing even after we reopen, as a way to provide cinema for people who can't leave their homes," said general manager Rosie Greatorex.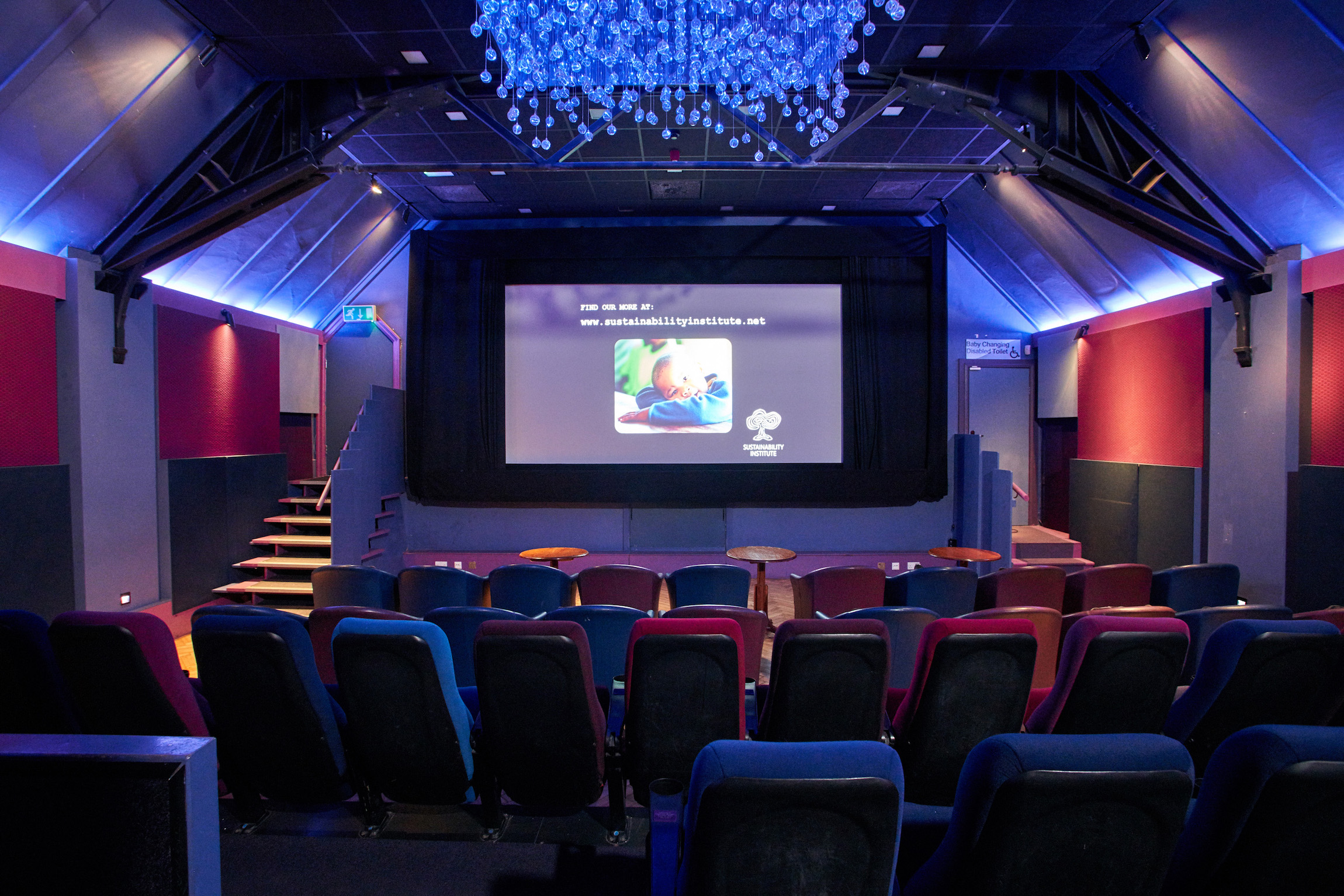 Lexi Cinema in the UK began running virtual screenings for people to watch from home, as a way of keeping up a sense of community
4. Jump on opportunities to expand or scale up
CleanStart is a Vancouver-based social enterprise that hires and trains people who've faced barriers to employment to do rubbish removal, cleaning and pest control services. "We had to double the size of our business in four days," CEO Dylan Goggs told us in April. This meant increasing its operating days from five to seven days a week, due to increased demand for weekend cleaning services. 
"We were always thinking we should probably do weekends, but we're quite laid back and not just primarily motivated by profit... But after this settles down, we'll be seven days a week now we've understood what that looks like." 
The social enterprise was also considering adding new services to its offering as a result of Covid-19. "Some of the techniques we've developed from disinfecting and sanitation services may develop into a full janitorial division of CleanStart," Goggs told us. 

The team at CleanStart began operating seven days a week – and will continue to do so even after the pandemic 
5. Dodge protocol to get things done
Delivering food, medicine and essential supplies was a priority when Covid-19 struck in March 2020. So Bikeworks, a London-based community interest company focused on using bicycles for a social purpose, swiftly repurposed the organisation so that some of its cycle instructors and staff could provide a delivery service. 
Things that would usually have taken a long time and many meetings, are suddenly possible to do with just one or two phone calls
The team quickly began working with local authority partners and designing processes with the NHS, which helped to look out for vulnerable residents. "Things that would usually have taken a long time and many meetings, are suddenly possible to do with just one or two phone calls," general manager Zoe Portlock told us.
"Normal rules don't apply any more... In more usual times, we can be quite comfortable with things taking six, nine, or twelve months, rather than just a few quick conversations with a 'can-do' attitude. So I think there's some lessons to be learned there."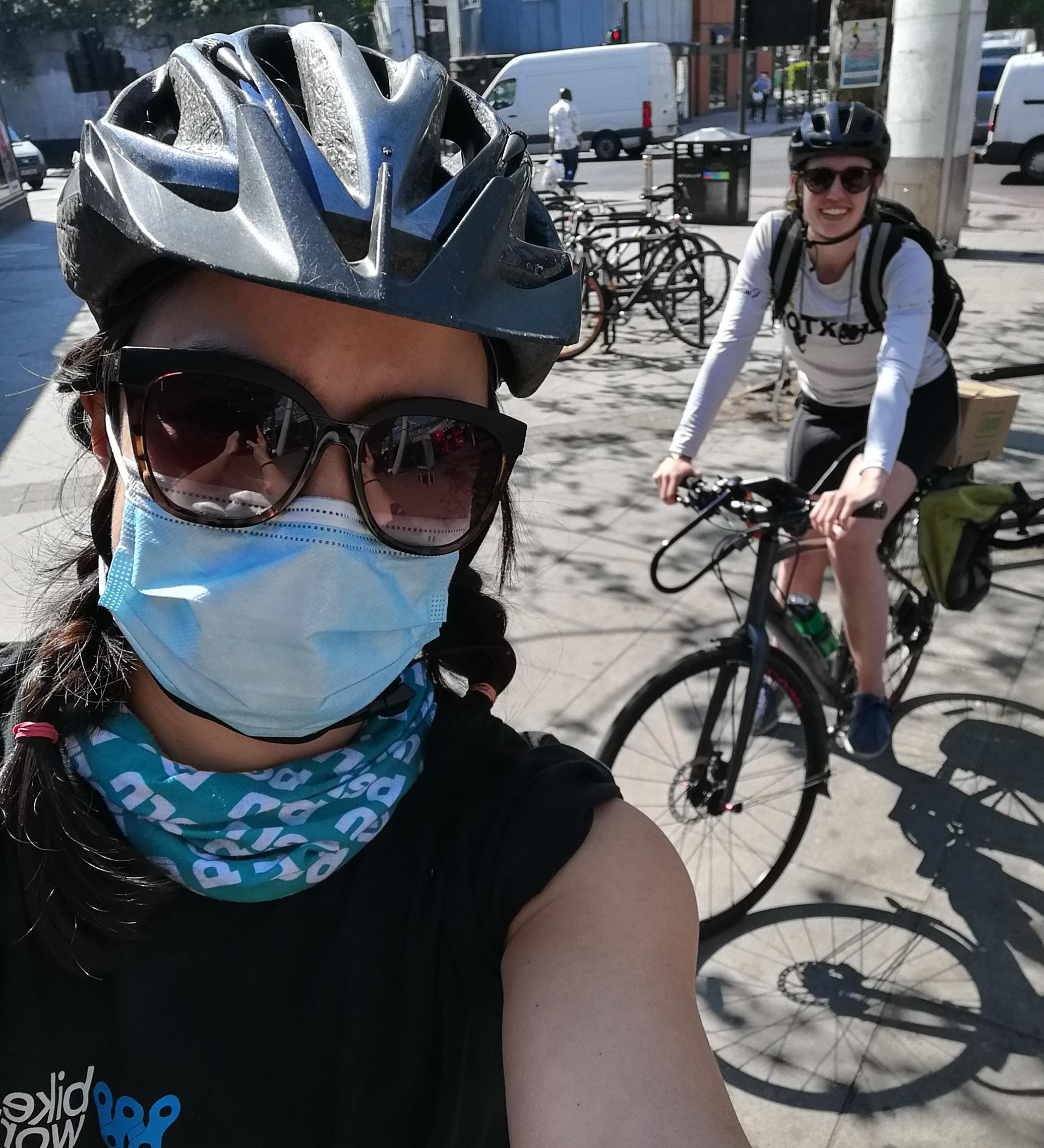 Bikeworks repurposed the organisation so that some of its cycle instructors and staff could provide a Covid delivery service
6. Prove people wrong
When engineer Ana Paula Rios' textile printing shop – which employs people experiencing homelessness – had to pause, she set her mind to another challenge: ensuring that people living on Rio de Janeiro's streets could have access to clean water. 
With an all-female team she created Pias do Bem ('Good Sinks'): a portable sink that they could build, carry and install on their own, without having to expose anyone else to the risk of contamination. "It is pretty funny to see people's surprise when they come to collect their sink," Rios told us. "It is usually men… I can't even count the times they have stared at me in awe as they see me handle a screwdriver and they can't help but offer help when we carry the sink to their vehicle. And the whole time we are like – we carry these sinks all day long!"
And Rios proved that ignoring the naysayers can pay off: the first 100 sinks were financed by Real Madrid football player and Rio native, Marcelo Vieira da Silva.
7. Use the momentum created in times of disruption
Albert Einstein once said: "in the middle of every difficulty lies opportunity." Last year, that rang true not only for the Covid-19 pandemic but also the rise of Black Lives Matter protests. 
At the start of June, The Black Curriculum, a social enterprise committed to teaching black British history in UK schools, had 1,500 Instagram followers. Just two weeks later it had 100,000. "It was really hard for us to process the amount of requests we were having," said founder Lavinya Stennett. "The opportunities have raised awareness and revenue, so it's been good, but it's been a lot!"
The team capitalised on the momentum – expanding from no paid employees to 20 people on the team in the space of a month. "We appreciate that people want to learn and we want to facilitate that learning so that there is change. So for us, it's a blessing," Stennett said.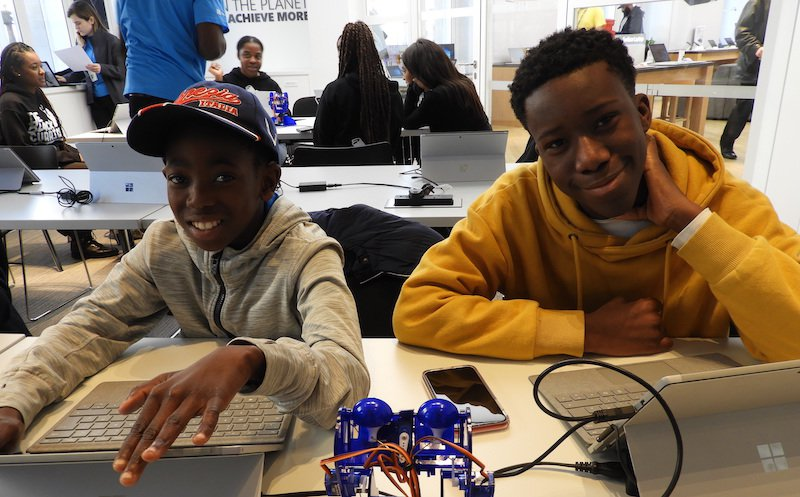 The Black Curriculum saw a big increase in requests to teach black British history in UK schools
8. ...but remember to take a break
Working tirelessly to support others will take its toll. Many of those we spoke to last year said they'd realised at some point that they could only continue their work if they looked after themselves. 
"If I'm honest, I'm quite frazzled, I need a break," Benjamin told us, back in September. "I'm at my best for the children when I've had a good sleep... If I'm not in the right frame of mind myself, then it's almost hypocritical to expect the children to put the work in."
I think the mental health of people through this crisis is going to be really important. We'd be very foolish not to think about it now
Asif echoed a similar sentiment towards the end of May. "This week I have consciously made a decision not to work at all. I'm trying to take it slow… We're just getting to grips with the situation that we didn't have time to get to grips with – because we were trying to help other people too!"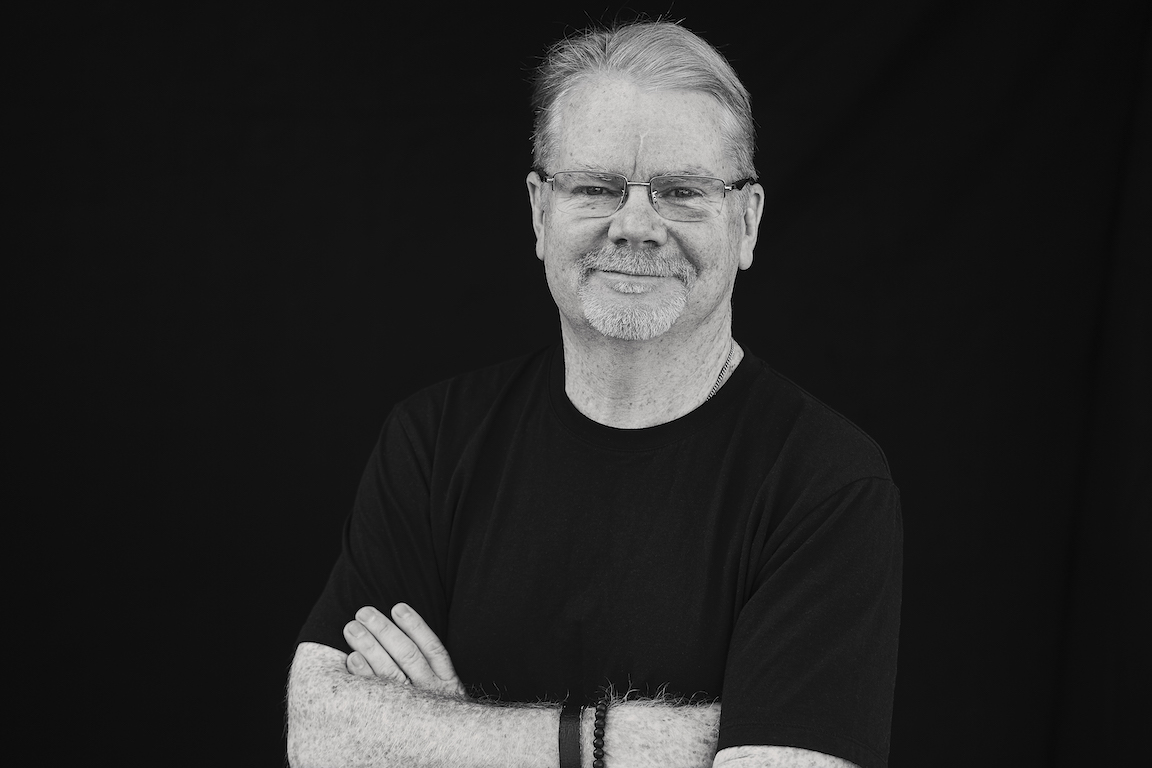 And even in early April, one of our first interviewees raised serious concerns. "I think the mental health of people through this crisis is going to be really important. We'd be very foolish not to think about it now," Mike Curtin, founder of DC Central Kitchen told us. 
The social enterprise is addressing hunger and poverty through training out-of-work adults in careers in food and by serving meals to schools, and Curtin had been working non-stop to overhaul the entire business model – admitting he felt "all over the place" at times.
But he was also finding ways to recharge. 
"I've been very mindful now about taking long walks and doing long bike rides. I find reading alone is a meditation and a place where I can lose myself."