Opinion: Ask kids which problem they'll solve, not which career they'll choose
The changemaking bug often starts early in life – and the earlier the start, the bigger the ambition. All the more important for adults to be 'non-controlling allies' who encourage rather than stifle the innovators of the future, says Ashoka Europe leader Marie Ringler.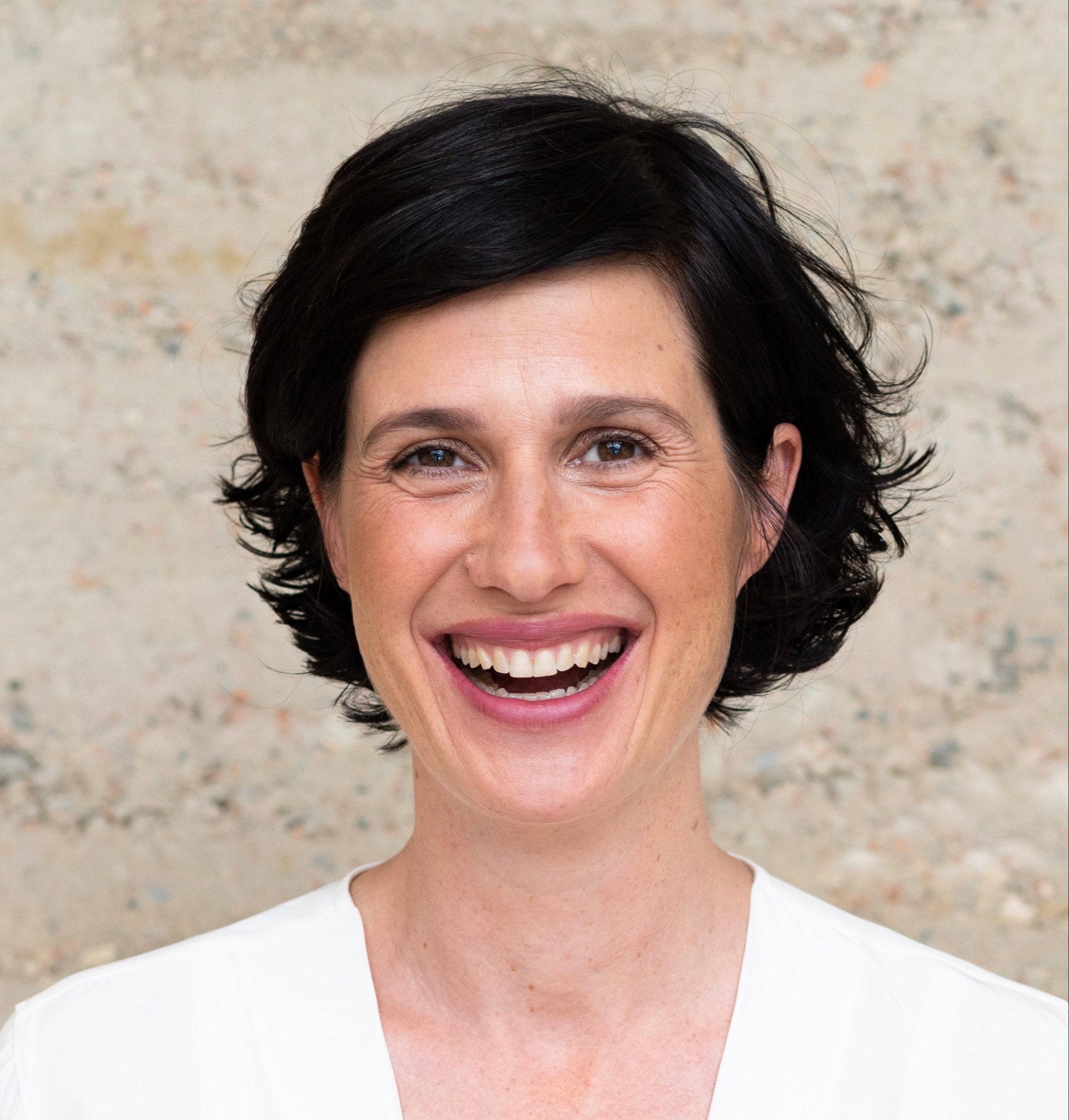 "What do you want to be when you grow up?" Young people receive this question often – especially from family and friends around the holidays, it seems – and I say it is past time we retire it.
Not because we aren't interested in children's futures, of course; but the fact is, their futures won't be defined by traditional career paths. Young people are growing up in a rapidly changing world, a world that requires embracing innovation and initiative to thrive. Instead of asking young people what profession they will choose, what if we ask: "What problem are you going to solve?"
The earlier young people adopt a changemaking, problem-solving mindset, the more likely they will seek to transform society on a deeper level later. We discovered this through our recent Global Fellows Impact Report at Ashoka, the world's largest community of 3,700+ social entrepreneurs. As Ashoka's Europe leader, I have the privilege to learn from our select group of brilliant social entrepreneurs ("Fellows"), who are finding solutions to the challenges we face on virtually every social and environmental issue.
When we surveyed Ashoka Fellows in 2021, we wanted to know more about their personal journeys, stretching back into childhood, and we found that many – 43% – started their own change projects in their communities before the age of 20.
43% of Ashoka Fellows started change projects in their communities before the age of 20
Going deeper, we noticed something else: the Fellows who led at a young age were more likely to collaborate with a variety of different partners later in life, like NGOs, universities, media and companies. They're also more likely to aim for deep change — influencing social norms and cultural mindsets—and to embrace a vision for a world where everyone is part of that change.
Skills for a changing world
It's clear that changemaking sets young leaders on a unique trajectory. So, how do we shift away from a narrow, traditional understanding of education and growing up, and focus instead on cultivating the abilities of a changemaker, which will carry over into an uncertain, changing world? Abilities like empathy, shared leadership, collaborative teamwork and creative problem-solving?
These skills will always be in demand, especially as the world transforms before our eyes. Looking back, I am grateful for my own opportunity to practise changemaking at an early age. I had the example of my grandparents, resistance fighters in the Second World War, who passed on their legacy of fighting injustice. I carried it with me even as a 10-year-old who resisted gender stereotypes. Whether I was working as an activist during the early internet boom, as a young politician trying to make government more transparent, or as an entrepreneur helping to launch Ashoka in Austria, I drew on my early experiences and the examples of changemakers who had inspired me. I still do.
What adults can do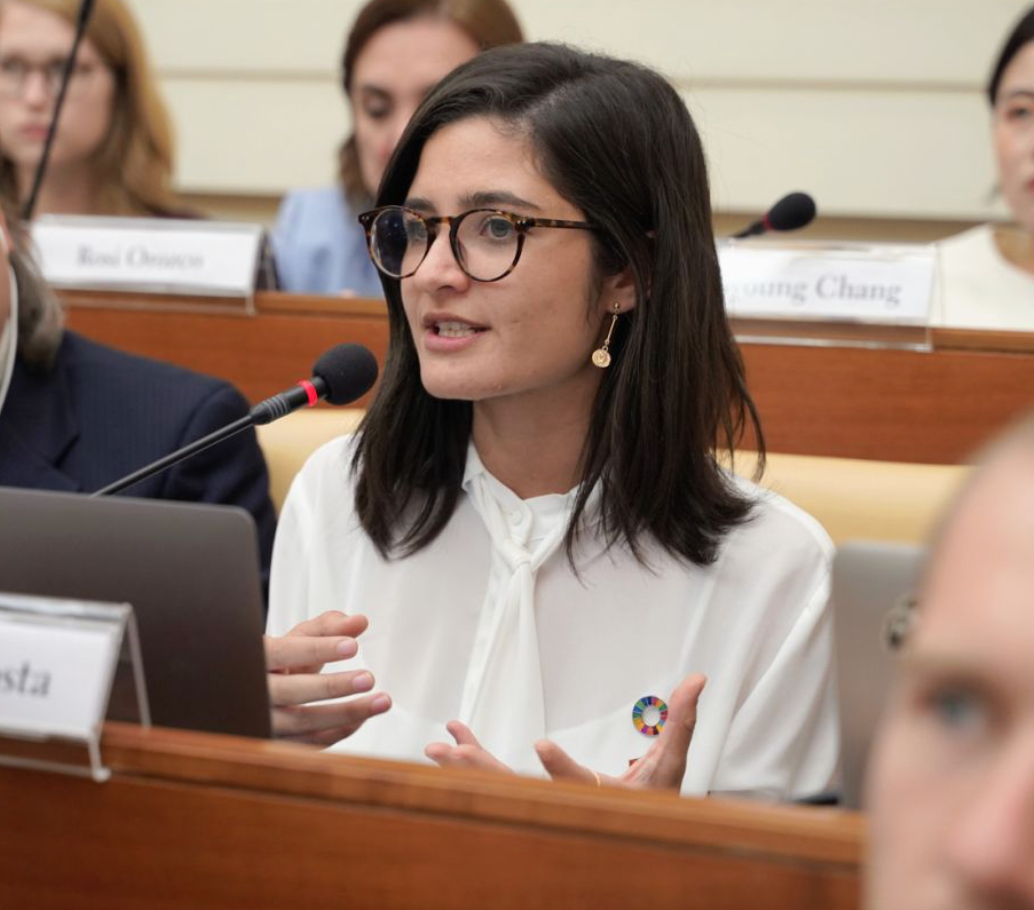 Today, I'm constantly inspired by the changemakers I meet. Many are young people – like Alejandra (pictured), who founded Proyecto BTS to break the silence in Spain about sexual violence against women. She rallied a team of other young, ambitious women to combat human and sex trafficking. As teenagers, they collaborated with local politicians and policymakers to prioritise and review national laws. Through experiential learning workshops, they've reached over 80,000 teenagers as of summer 2020 with the tools to fight gender-based violence and trafficking in their own communities.
Stories like Alejandra's remind us how young people are making their voices heard and joining together to organise and activate one another. As grown-ups, our role is to build an ecosystem where everyone has the support and confidence to address the issues they care about.
We need non-controlling adult allies who create space for children and young people to grow as changemakers, without taking over
To build this ecosystem, we need adults – more specifically, non-controlling adult allies who create space for children and young people to grow as changemakers, without taking over. Ashoka Fellows are already doing this; the vast majority who work with young people are putting them in charge (89%). In Ashoka's Global Fellows Impact Report, we found that of the social entrepreneurs (43%) who started out as children or teenagers, 66% said that their parents played an important role in their development as a changemaker, compared with just 45% of those who didn't lead from a young age. They were also more likely to credit teachers (38%, compared with 24%). As Vinnicius (pictured top), an Ashoka Young Changemaker from Brazil, pointed out at the 2021 Ashoka Changemaker Summit: we currently have students from the 21st century, educators from the 20th century, and systems from the 19th century. He offers us a challenge: reimagine education to prepare young people to follow their passions and drive decisions.
We live in a world of exponential change – not just when it comes to technology, but also human rights, health care, the climate and countless other issues. Uniting across generations, we can cherish the welfare of the generations to come. Anyone, at any age, can contribute. We must trust that young people have the wisdom and agency to drive solutions.
So, what problem are you going to solve?
Marie Ringler is Ashoka Europe leader. 
Images courtesy of Ashoka
Thanks for reading our stories. As an entrepreneur or investor yourself, you'll know that producing quality work doesn't come free. We rely on our subscribers to sustain our journalism – so if you think it's worth having an independent, specialist media platform that covers social enterprise stories, please consider subscribing. You'll also be buying social: Pioneers Post is a social enterprise itself, reinvesting all our profits into helping you do good business, better.