"We've been part of history" SEWF 2019 closes on a high
"Ethiopia has been outstanding. If there was a better way to showcase the energy and the enterprising potential of this country, I can't think of it."
These were the words of Gerry Higgins, founder and managing director of the Social Enterprise World Forum, at the closing ceremony of the 12th Social Enterprise World Forum, held in Addis Ababa, Ethiopia. 
The final event of the week-long forum brought together all of the delegates to watch the closing film (above) and to hear reflections from a variety of speakers. The children's World Voice Choir closed the proceedings with music and dancing. 
We see a great value in social enterprise in addressing the challenges of our society
Moses Anibaba, the British Council's regional director for Sub-Saharan Africa, said: "It's been an amazing week. I cannot think of a better time or a better place in history to be alive, to be an African. This continent is the continent of now and of the future. I have an unwavering belief and conviction about what this region has to offer."
He added: "I think we have been part of history and I think we will look back and see the difference this forum has made."
The forum closed with positive words from an Ethiopian government representative. Dr Ephrem Tekle (below), the commissioner for Ethiopia's job creation commission, said: "We at the government of Ethiopia recognise the importance, the value and untapped potential of social enterprise. We've not been open about saying that before."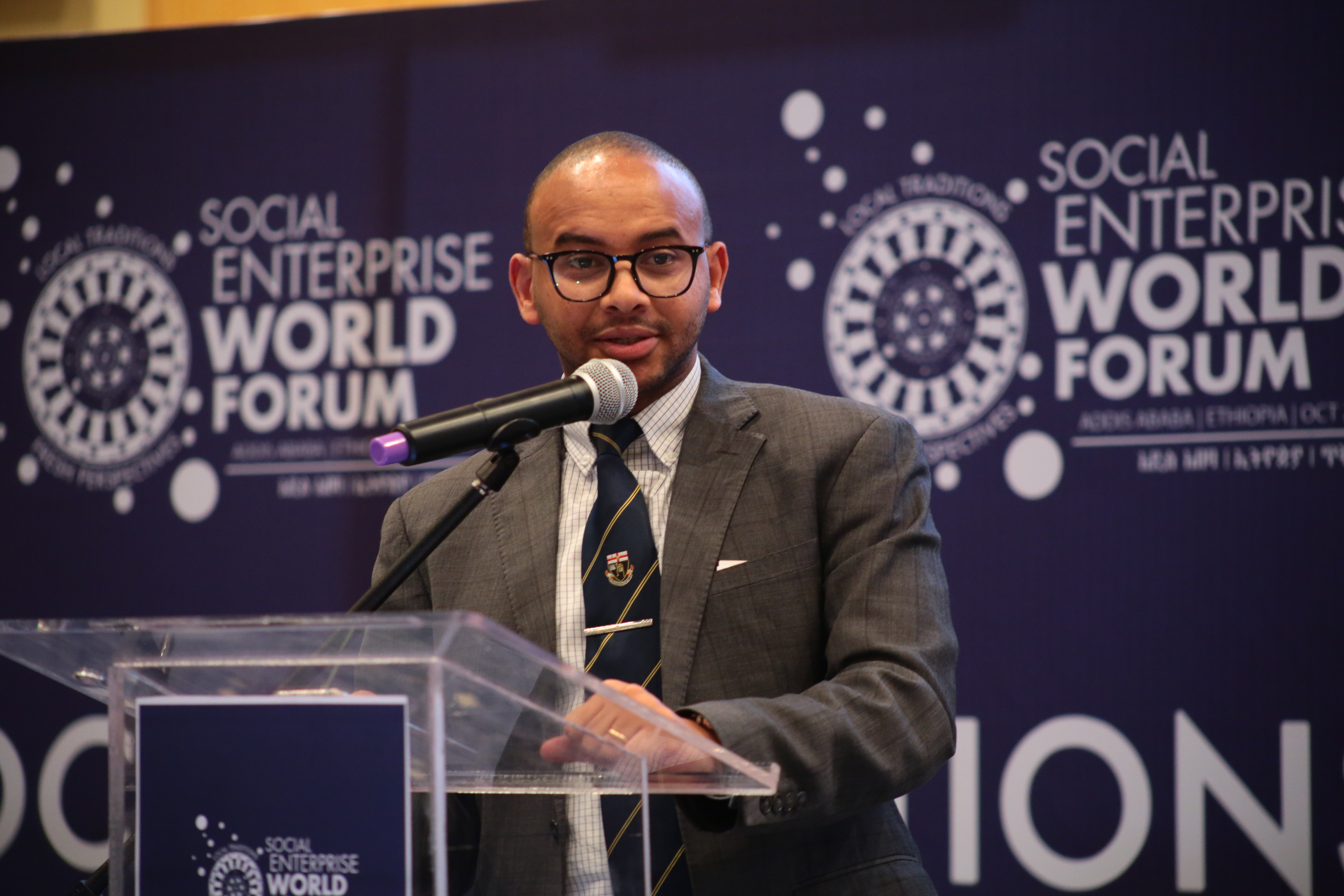 He added: "We see a great value in social enterprise in addressing the challenge of the poor, the challenges of our society."
He acknowledged that Ethiopia's social enterprises required support, particularly financial support. He also highlighted the importance of introducing a regulatory and legal framework. Although, he said, the government could not promise to fulfil all the 60 recommendations it had received from the social enterprise sector, he said: "We can actually help you make a difference. At least we will be side by side working together to make a difference - that is the promise I have for you."
"Go change the world," he said, "because there has never been a time when this world needs it more."