Six ways social entrepreneurs can step up to help refugees
Half of refugees in the UK struggle to get employed. What can those of us working in the social impact space do to help them find meaningful work? In last week's WISE Ways to Lead webinar, hosted in partnership with NatWest, we heard from social enterprises working with refugees to answer just that. Read on for highlights, and watch the full discussion above.
"​As a refugee, you're a stranger. You've just come to a new country and you don't know how things work," said Vanessa Nwosu, market stall manager and online sales representative at Breadwinners, a social enterprise that supports refugees and young people seeking asylum into employment.
Nwosu was speaking – along with Georgia Fox, programme and communications manager at Breadwinners – at our WISE Ways to Lead webinar last week, where we explored some of the challenges facing refugees in the UK, and how social entrepreneurs can play their part.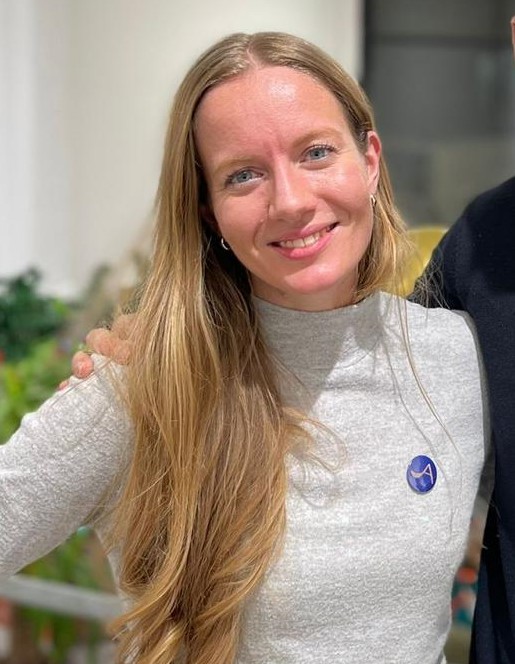 Leading the discussion was Isobelle Ford, who helps refugee entrepreneurs to start, grow and finance their businesses through her work with TERN, Anqa Collective and Skylight Ventures – and who was named a leading woman in social enterprise on this year's NatWest WISE100 list. She was accompanied by Mariam Tahir, an entrepreneur backed by TERN.
Ford emphasised the "hostile environment" that refugees experience coming to the UK, starting with a disruptive asylum process, followed by much higher unemployment rates in refugee communities than for the broader  population. Finding a job is deeply connected with other difficulties: refugees may struggle with learning the language, finding housing, and building personal and professional networks. Both Nwosu and Tahir explained how difficult they found integrating into UK society, from putting together a CV, to accessing childcare.
So what can those of us working in the social impact space do? How can you use your professional experience and networks to make a difference to refugees? Here are six ways to take action, as shared by our speakers.
1. Share your skills and knowledge
Whether you have set up a business yourself or you're an SEO whizz, you will have specific insight and skills – like adapting products and services to a UK market – that could be invaluable to a refugee business founder or someone looking for employment. 
Sign up to a refugee mentoring scheme, such as the one run by TERN, where you can provide one-to-one advice and support.
2. Help newcomers to grow their network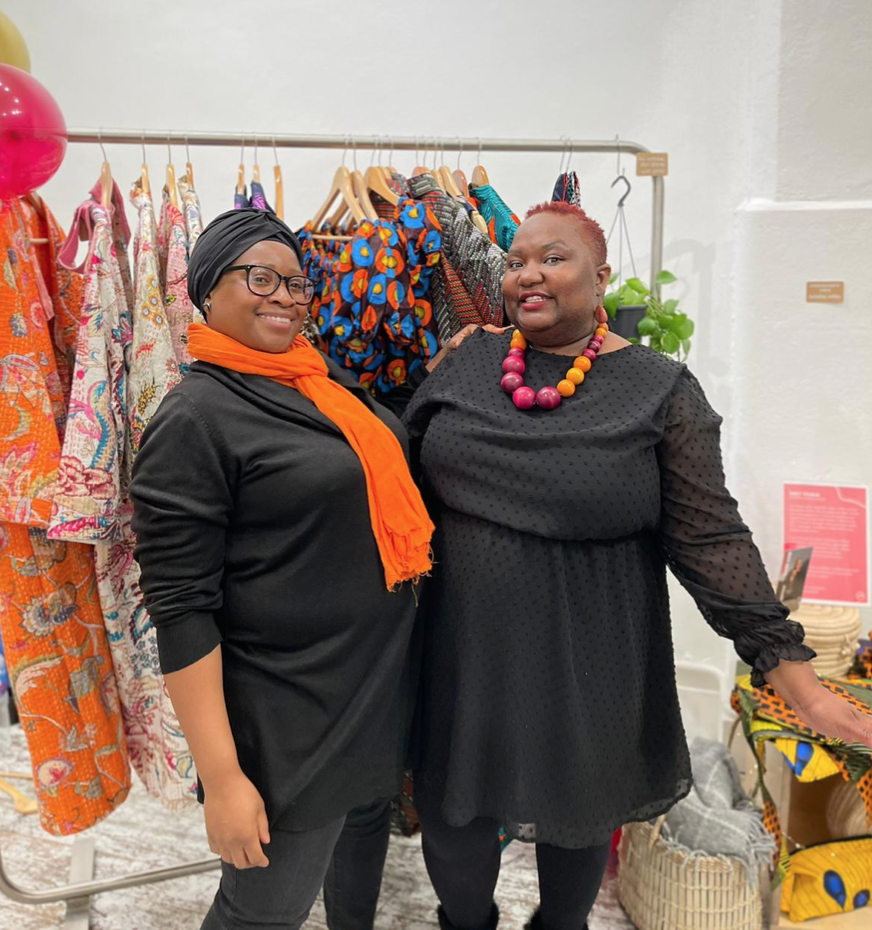 Social and professional networks are an important source of cultural capital and can be of significant benefit to those born in the UK. On the other hand, "when you don't have the advantage of years of building up that network here, it can be really hard to even find your first customers," said Ford. She suggested helping refugees to develop professional networks and connecting them with people who have set up similar businesses. 
Personal networks can be just as important than professional ones, if not more. Volunteering as a mentor (for example with Breadwinners' mentoring programme) can help newcomers settle into a new place, meet people and find their way around unfamiliar systems and processes.
3. Get your workplace on board 
Don't forget about your role as an employee or business owner – there are relatively simple ways that your organisation can play a part. 
"It's about making small changes that make huge changes to that individual," said Ford. 
You could platform refugee voices in the workplace by suggesting to host a talk during Refugee Week (or throughout the year), ask your organisation to choose a catering company that employs migrants and refugees, such as Houria, for office parties. 
When you don't have the advantage of years of building up that network here, it can be really hard to even find your first customers
4. Speak up
Lots of organisations are working hard to improve equality and rights for refugees in the UK – take a look at Together with Refugees or Refugee Action for example.
You could sign and share their petitions online, or attend an in-person event to show your active support.
5. Think about where you shop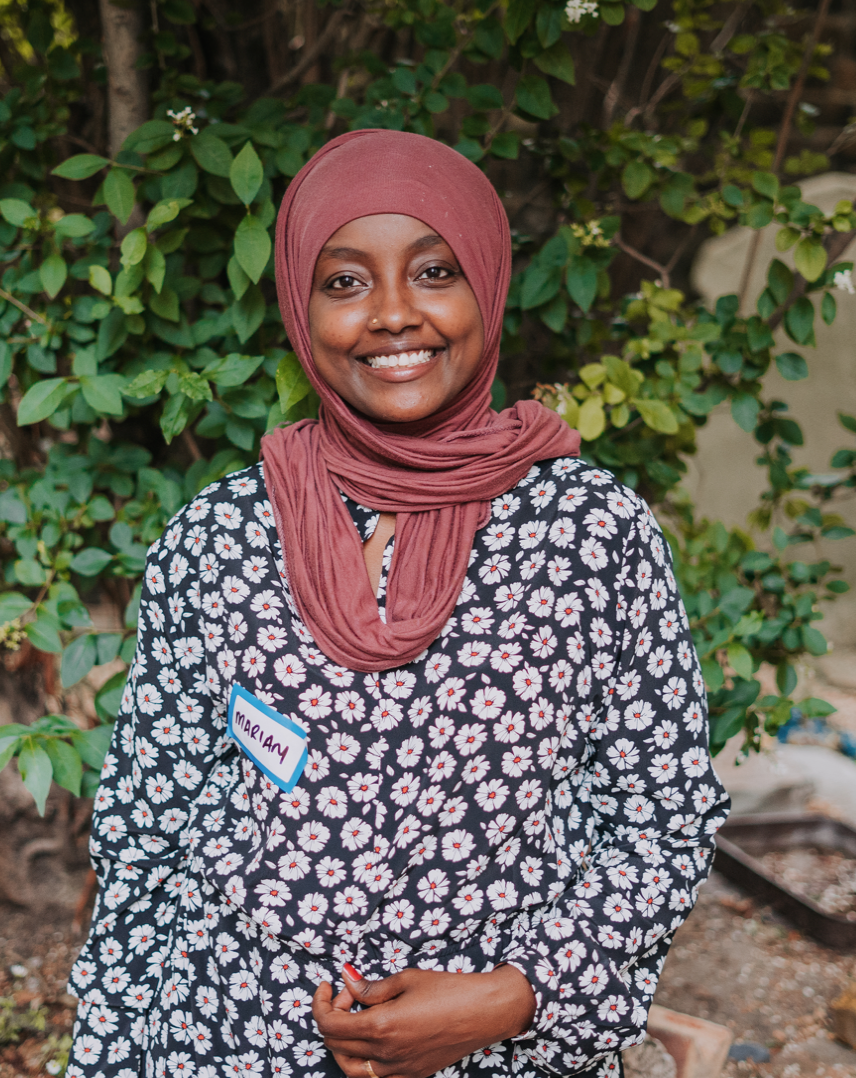 As social entrepreneurs know, consumers have the power to make ethical and thoughtful choices with what they buy. Whether you're looking for a special birthday present or to stock up on your daily coffee, consider spending your money with companies that employ refugees (like social enterprise Migrateful), work with them in their supply chains, or donate profits to refugee-led organisations. ANQA sells products and experiences created by refugee-led businesses. You can also use websites like Social Supermarket to find brands you want to support. 
6. Look to hire refugees 
One way to counteract the hostile environment that many refugees experience when coming to the UK is to offer them a job. 
How do you get started? Speakers emphasised that employers should learn from refugees themselves.
"Prioritise the lived experience voices in the communities you work with in the decision-making process," said Ford. If you create a job for someone from a refugee background, speak to them to find out what might be a barrier to them accepting the role. For example, you may need to create flexible or part-time roles that can fit around childcare responsibilities.
Photos: Isobelle Ford; Yeukai Taruvinga, founder of Active Horizons and Shumba Boutique; Mariam Tahir, founder of Coffee with Kids. Photos courtesy of The Entrepreneurial Refugee Network
Thanks for reading our stories. As an entrepreneur or investor yourself, you'll know that producing quality work doesn't come free. We rely on our subscribers to sustain our impact journalism – so if you think it's worth having an independent, specialist media platform that covers social enterprise stories, please consider subscribing. You'll also be buying social: Pioneers Post is a social enterprise itself, reinvesting all our profits into helping you do good business, better.