'A corporate foundation can be a social compass' – Kirsten Ottens
In the fourth in our series exploring the advantages and tensions that come when philanthropists align their work with corporate interests, ING Netherlands Foundation's Kirsten Ottens explains how bank and foundation team up to tackle digital exclusion, why the parent company's value goes well beyond cash – and why overhead costs shouldn't be a dirty word.
One-tenth of EU households did not have access to the Internet in 2019, according to Eurostat figures; as of 2016, around 2.5 million Dutch people found it difficult to operate devices. As sectors from tax to healthcare to retail increasingly replace in-person or phone services with online ones, those without digital savvy and tools risk being ignored and even unable to participate in society.
It's a problem that concerns both ING, an Amsterdam-headquartered bank operating in more than 40 countries, and its charitable foundation – the former, to ensure customers can access its services, and the latter to ensure citizens can access services, banking or otherwise, that increasingly require digital literacy to navigate. But, while scope and target groups differ for the two organisations, working side by side means they can tackle the issue from different angles, as Kirsten Ottens, director of ING Netherlands Foundation, explains.
Alongside digital inclusion, ING Netherlands Foundation (or ING Nederland Fonds) also focuses on financial health and job opportunities for all. It does this through partnerships with 25 promising or high-performing social entrepreneurs in the Netherlands working on these three themes. The foundation supports these social entrepreneurs with non-financial help – including access to experts from the bank, who can advise on things like process improvement or communications, and covering the costs of attending external training or events. It also provides finance, in the form of either grants or interest-free loans (in both cases a minimum of €100,000).
The club of 25 "is consistent", says Ottens, with the foundation exiting about 15% of the partnerships annually while welcoming the same number of new entrepreneurs. Among the current cohort are Hack your future, which helps refugees to access well-paid jobs through tech skills training; and Geldfit, which helps people understand their financial situation and refers them to appropriate support in case of money worries. 
Read on for highlights from our conversation.
Pioneers Post: Why was ING Netherlands Foundation created?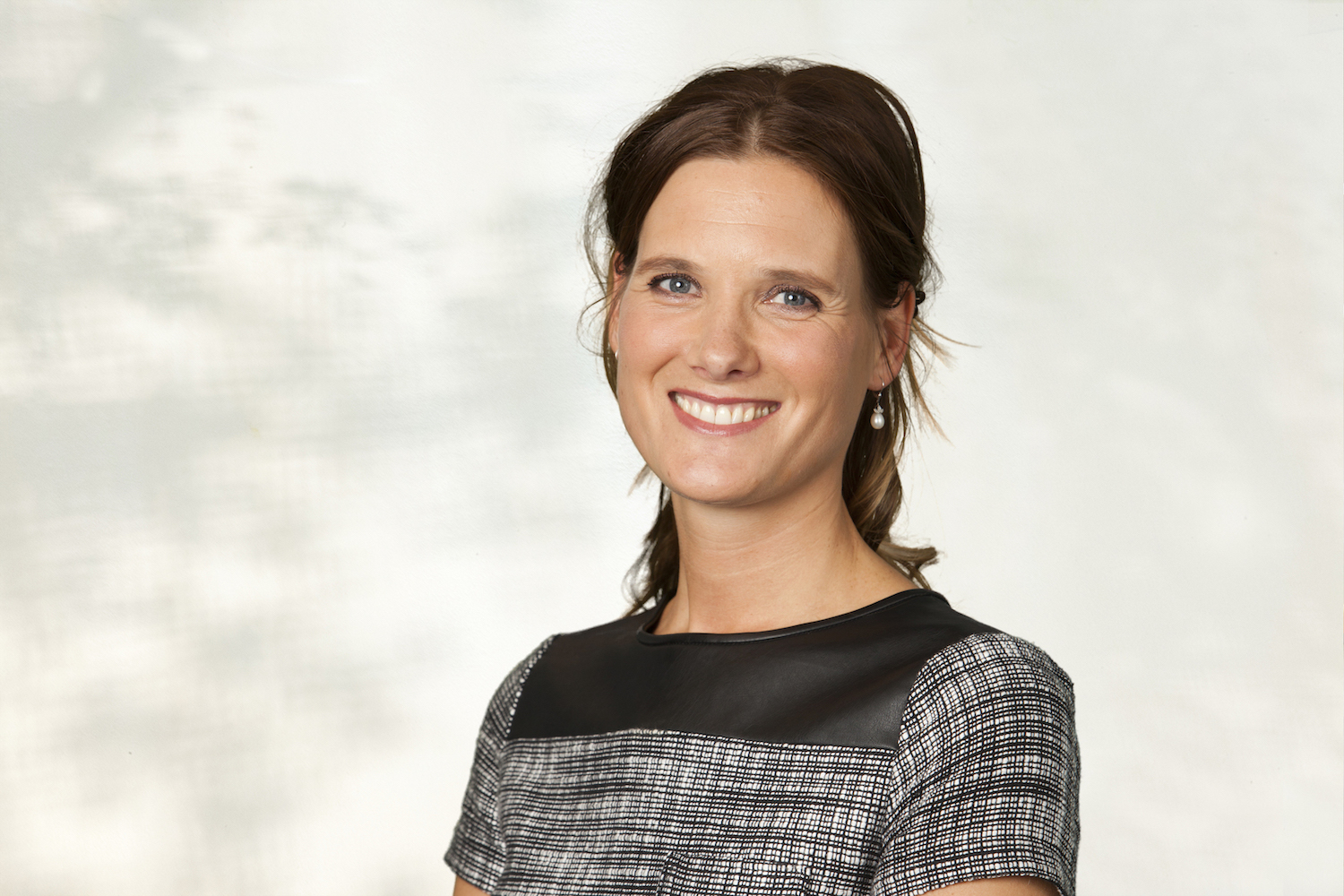 Kirsten Ottens: A corporate foundation can add external knowledge on societal challenges that's not available in the company. It shows that the company's commitment to social impact is serious and for the long term, and it's transparent. 
And by setting up a foundation, you can better plan for the long-term. In a corporate, one-year planning is the usual way of working for a department. With the foundation you can choose to invest a little bit more one year, a bit less in the next – you're more flexible in the way you operate. For example, this year, because of the coronavirus, we invested more than planned.
PP: What did that mean in practice?
KO: Whether it is working, learning in school or keeping in contact with your loved ones, access to digital devices and digital skills were already important, but in the first phase of corona they became crucial. So we invested more in accessibility to the digital world for children and elderly people, for example. 
A bit later, when we started to see that people were losing their income, we invested more in initiatives that help people to get out of debt or to be a bit more financially stable.
ING (Netherlands) Foundation: Fast facts
Founded: 2015
Mission: To contribute to economic empowerment of people in the Netherlands, by finding and supporting the best social players in this field
Activity: Provides grants or interest-free loans (minimum €100,000) plus organisational support to 25 social enterprises or nonprofits pioneering solutions in financial health, job opportunities for all, and digital inclusion
Legal status: Charitable foundation (ANBI or 'public benefit organisation' status)
Funding source: Funded by parent company ING Netherlands, which currently provides €5m per year
Governance: Board composed of three ING employees and two external experts. The CEO of ING Netherlands is the chair
PP: Your core areas of work are financial health, digital inclusion, and job opportunities for all. How do these link to the company's work?
KO: Many topics are relevant to the company, but these are topics that ING is also very knowledgeable about – I can use that knowledge in the foundation. The knowledge of the foundation is also relevant for ING, so we can complete each other in that way. Corporate alignment on topics makes it possible to make more impact.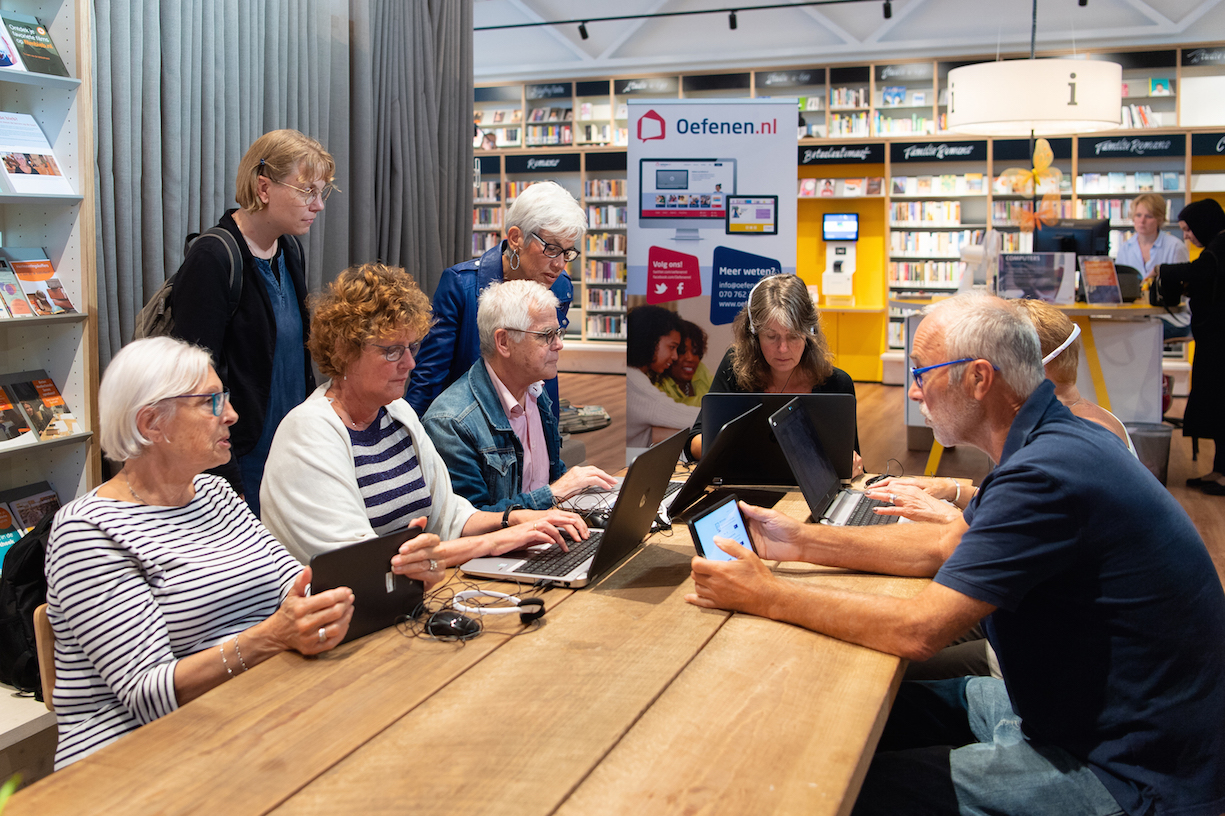 Above: Oefenen.nl, which runs 'Click & Tick' programmes that train people in computer skills, supported by ING Foundation (credit: Oefenen.nl)
PP: Could you talk me through an example of how that alignment works?
KO: When we started the foundation we saw that digital exclusion was already a big issue, but it was not talked about enough. So we started looking at who was working on these topics and what research existed. Around the same time the bank was finding that while most customers were really happy with its digital services, there was also a small group that struggled. These customers still wanted to use non-digital services or were asking the bank to help them. 
So the bank started doing workshops on digital banking, while the foundation was working with social organisations targeting society at large. The bank focuses on helping people with digital banking while we help with everything – using government services, education or whatever. But we were answering the same questions, like: What's preventing people from taking steps into the digital world and which obstacles can we help bring down? Then you can compare notes and learn what works and what doesn't. 
We were answering the same questions... you can compare notes and learn what works and what doesn't 
We've also made the bank's client-facing staff aware of the organisations helping people with digital skills, so they know who to refer customers to – if you're struggling with digital banking, you're probably struggling digitally on other aspects as well. 

PP: What are the other advantages of being associated with the bank?
KO: Besides focusing on impact, social sector organisations also have to develop their own organisation. Organisational development and agility is crucial to making impact. If you cannot adjust to new opportunities or changing markets, it's difficult to sustain. 
Our investees struggle with exactly the same things as a corporate. How do you attract talent? How do you keep your employees happy? What is the best governance? How can you analyse your data to learn from it? What does leadership look like? What's great about a foundation that is linked to a corporate is that you can tap into their experience to support the organisational development of investees. 
PP: So how, concretely, do you make use of that corporate expertise? 
KO: Our starting point is always the social organisation – we have continuous conversations with them about their challenges. For example, a few of our partners mentioned that they had processes in place, but a good process is quite a challenge to uphold. So, we asked ING process experts to run a few sessions to help them analyse and optimise their processes. For partners who wanted to switch to a more agile way of working, we made that knowledge available to them through our agile coaches at ING.
So it's not even classical banking and finance stuff, it's the challenges that every organisation has, big or small. If bank employees can help a social organisation with just a few knowledge sessions, they're more than happy to do that. I love that about the new generation especially – they are looking to add value to society.
PP: Are there downsides to being associated with a bank – for example, does the brand hinder you at all, or are there any restrictions you need to be aware of?
KO: At the end of the day I think our partners [ie, investees] mostly look at what it's like working with the foundation. That is what counts the most. 
But ING is a well-known company and that is a positive for the foundation. I think they also see the value of a corporate foundation in tapping into its resources or network. Our partners get access to more than just the financial part of the foundation. 
Our partners get access to more than just the financial part of the foundation
The big thing that I am very aware of is that – because we are a charity – we have to make sure that everything we do is for society at large, and should not in any way advantage customers of the bank. It's about society first: we focus on innovations or solutions that are accessible to anybody who needs them.
We have non-ING people on our board, so the decisions we make are not made just by company people. But the two are also entwined in a way. ING is the biggest bank in the Netherlands and has about 7.9 million private customers [of a population of 17 million]. Therefore ING is very much connected to Dutch society. The corporate foundation is fully focused on society at large. Therefore we will also reach ING customers – it wouldn't make sense to say we don't want to have anything to do with ING at all. 
PP: What role can corporate foundations play, more broadly? Should they be influencing big business? 
KO: In my role, I see other things and hear other things than my colleagues in the bank – I spend most of my time outside of the company. I think it's my role to bring that knowledge into the company. Then it is up to the company to decide what to do with that. Hopefully, they take it to heart and use it to make steps in their sustainability strategy.  
Companies can also accelerate the impact of a foundation. A big company, of course, can make a bigger impact than its foundation. So I very much hope that foundations will always be an inspiration. It can be a sort of social compass [pointing the company in the right direction]. If you can accomplish that, then you've accomplished a lot. 
PP: What 'demon' of this sector would you like to get rid of?
KO: Many philanthropists only want to fund projects. But for a social organisation to grow, adjust, experiment, learn, attract and maintain talent, it needs to spend some of the budget on the organisation itself. An organisation that cannot invest in and develop itself cannot maintain or grow its impact. 
I think it's time that we stopped seeing all costs as 'unnecessary overhead' and acknowledged that organisations need to invest in employees, strategy, governance, data analysis, etc. Hell – we shouldn't just acknowledge it, we should fund it!
I hope that, in 2021, I can make a long list of CEO 'angels' that turned the corner and set some bold ambitions
PP: Finally, who is your social change 'angel'?
KO: My angels are all CEOs that stop seeing the corporate sustainability agenda as something you take just a few steps forward on each year. We are past that. We entered a new decade this year. We need system change – asap.
So I hope that, in 2021, I can make a long list of CEO 'angels' that turned the corner and set some bold ambitions. And then enabled their organisations to reach that ambition. Feike Sijbesma, former CEO of [Dutch nutrition and health firm] DSM, is a nice example from the past. His approach should not be an exception, but the norm.
Some answers have been edited for length and clarity.
Explore EVPA's research on corporate social investors and impact through strategic alignment.