'Secret agent' foundations can nudge corporates – but beware wishful thinking
Enthusiasm about boardrooms driving social change risks going too far and turning into naivety – we need instead to confront the reality of business, says Trafigura Foundation boss Vincent Faber, as he looks back at the buzz of a recent gathering of corporate social investors.
"This time, change is for real." "This crisis is a chance to make things better, and there will be no going back." The enthusiastic buzz coming out of December's C Summit, a gathering of corporate social investors co-organised by EVPA and Dafne earlier this month, was palpable through the Zoom screens that brought attendees together.
But Trafigura Foundation executive director Vincent Faber (pictured) has heard this before. And while he believes that some change is coming, he warns against falling into a naive illusion that could painfully hit reality.
Faber was asked in 2008 by multinational commodity trading company Trafigura to create the Trafigura Foundation, the company's philanthropic institution. Prior to this, he worked in the humanitarian and development sector, holding leading positions in international organisations, including head of human resources for the International AIDS Society and general director of Médecins sans Frontières Switzerland.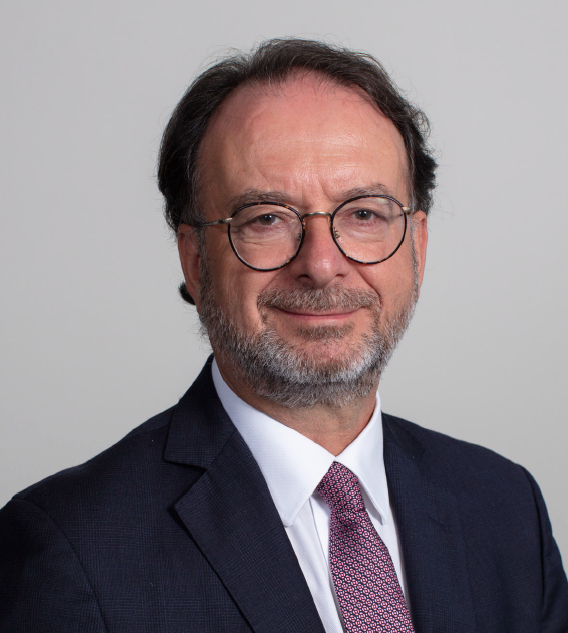 At the C Summit – of which Trafigura Foundation was a partner – Faber was impressed by the speakers' energy and willingness to turn the Covid-19 crisis into an opportunity to tackle problems head-on. The urgency that came out of the speeches was something he had "never felt before", he says.
"Today we feel that the idea of a company's ability to have a positive impact is taking root," he says. "Step by step, this concept is becoming mainstream," he adds, noting that until now, companies' social and environmental impact was generally seen as negative.
But in Faber's opinion there is a need to "confront our very positive, and sometimes very idealistic vision, with the reality of business." He notes that there were few outsiders at the summit – by which he means people from the purely commercial side of business (although the organisers hope to have more such attendees joining this year's event). If corporate foundations and impact investors remain in a cosy circle, with few dissonant voices, it is risky, he says. 
Companies will never be a philanthropic actor... it's still about profit, about shareholders' dividends
The foundation boss also worries there's too much "wishful thinking" in believing that companies have all the solutions. "I remain convinced that companies will never be a philanthropic actor. We [foundations] manage to raise awareness about positive impact, but the way companies work, whichever they are, is still linked to a liberal, capitalist system (and I'm not trying to make a political point here). It's still about profit, about shareholders' dividends, and all the goodwill in the world would have to confront these priorities."
His realism holds fast even with all the talk of reshaping a fairer economy post-Covid, or 'building back better'. "We will make some progress during this crisis," he says, "but I think that as soon as Covid is behind us, some things will come back as they were before." He remembers how, after the 2008 financial crisis, everyone thought the financial world would change for good. In practice, much of it remained the same.
Foundations as pioneers
It's not that he is disillusioned with the corporate foundation model, though. Faber still believes in philanthropic foundations' pioneering role, testing solutions that can then be applied company-wide. In this way, they can become a catalyst for change, helping companies to take steps towards making a positive impact.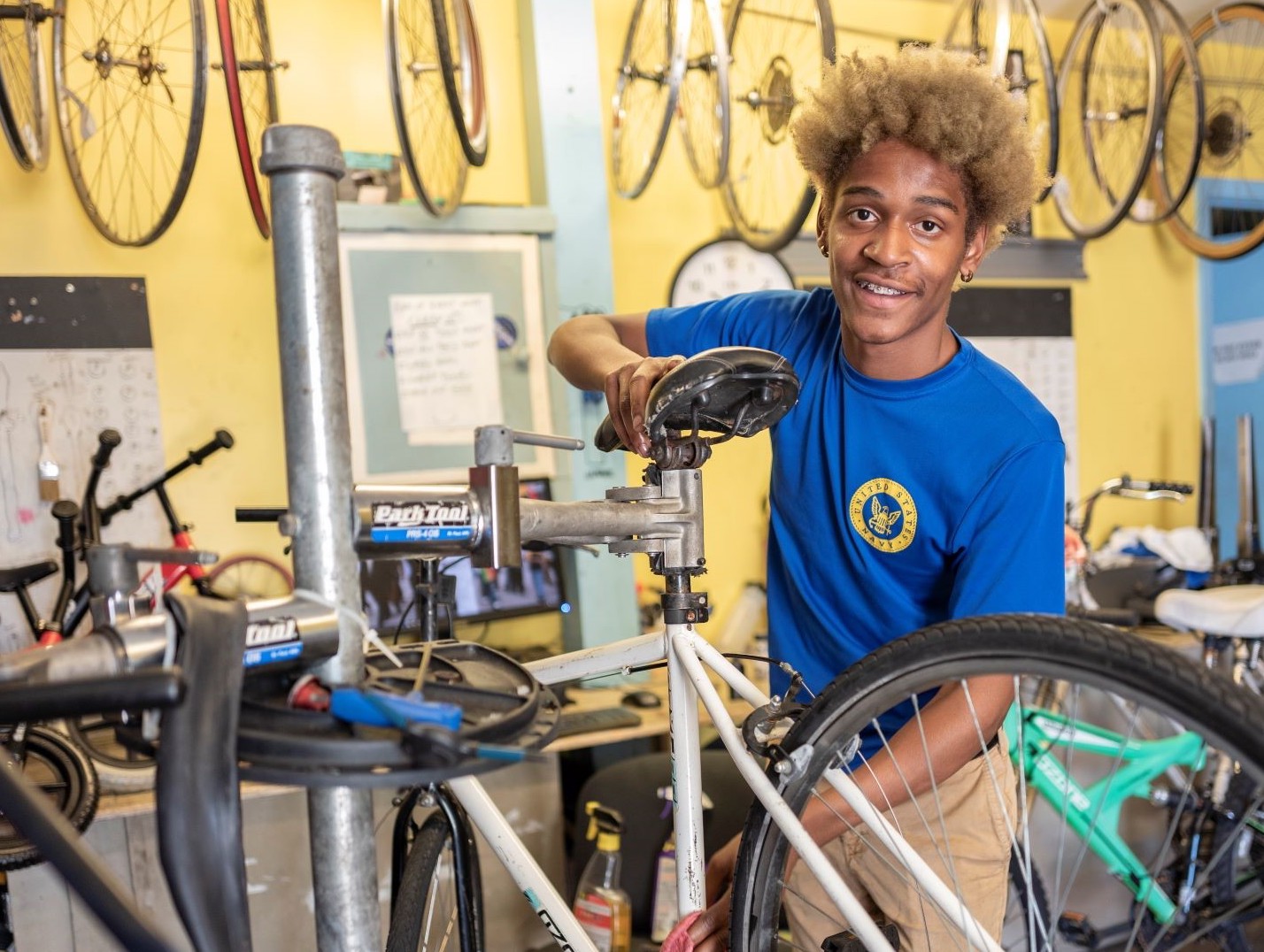 Above: The Youth Empowerment Project in New Orleans, USA, helps young people gain self-confidence and learn new skills through an employment readiness programme. Trafigura Foundation partners with YEP as part of its work on fair and sustainable employment (credit: YEP)
He gives the example of the foundation he spearheads, which provides long-term funding and expertise to improve socioeconomic conditions of vulnerable communities around the world, focusing on fair and sustainable employment, and clean and safe supply chains. Recently it started working with the Smart Freight Centre, which created a methodology to measure the carbon impact of freight. The ultimate goal of this system is to reduce greenhouse gas emissions by improving logistics and fuel efficiency. "Trafigura, as a commodity trader, is a big user of freight – ships, trains, trucks," he says. "The foundation partnered with the Smart Freight Centre and ran a pilot scheme, and now, it is in the process of becoming mainstream in the company."
Foundations can be the vehicles through which companies can really put things into motion, almost in an experimental way
Foundations often bring a flexibility and a capacity to scout new avenues that their parent companies sometimes lack, he adds. "A thing I noticed is that in the corporate world sometimes people don't have the tools for that," he says. "Foundations can be the vehicles through which companies can really put things into motion, almost in an experimental way."
Clear roles
Faber's own career has never ventured into the for-profit side of things. Impact investing is a very different tool to philanthropic grantmaking, he says, and performs a different role to that of a typical foundation – although that does not prevent collaboration. "Impact investing works when you have something that's marketable, but it's not a panacea: not everything is marketable. Sometimes you need charitable action, and this is where traditional grant-making, with no return expected other than a social one, comes into play."
Corporations, impact funds and philanthropic organisations each have a function in driving positive change, but there is a need for clarity and transparency about what the role and objective of each is, says Faber. "What are our drivers? What are our values?" he asks. "We have to be honest about what our intentions are."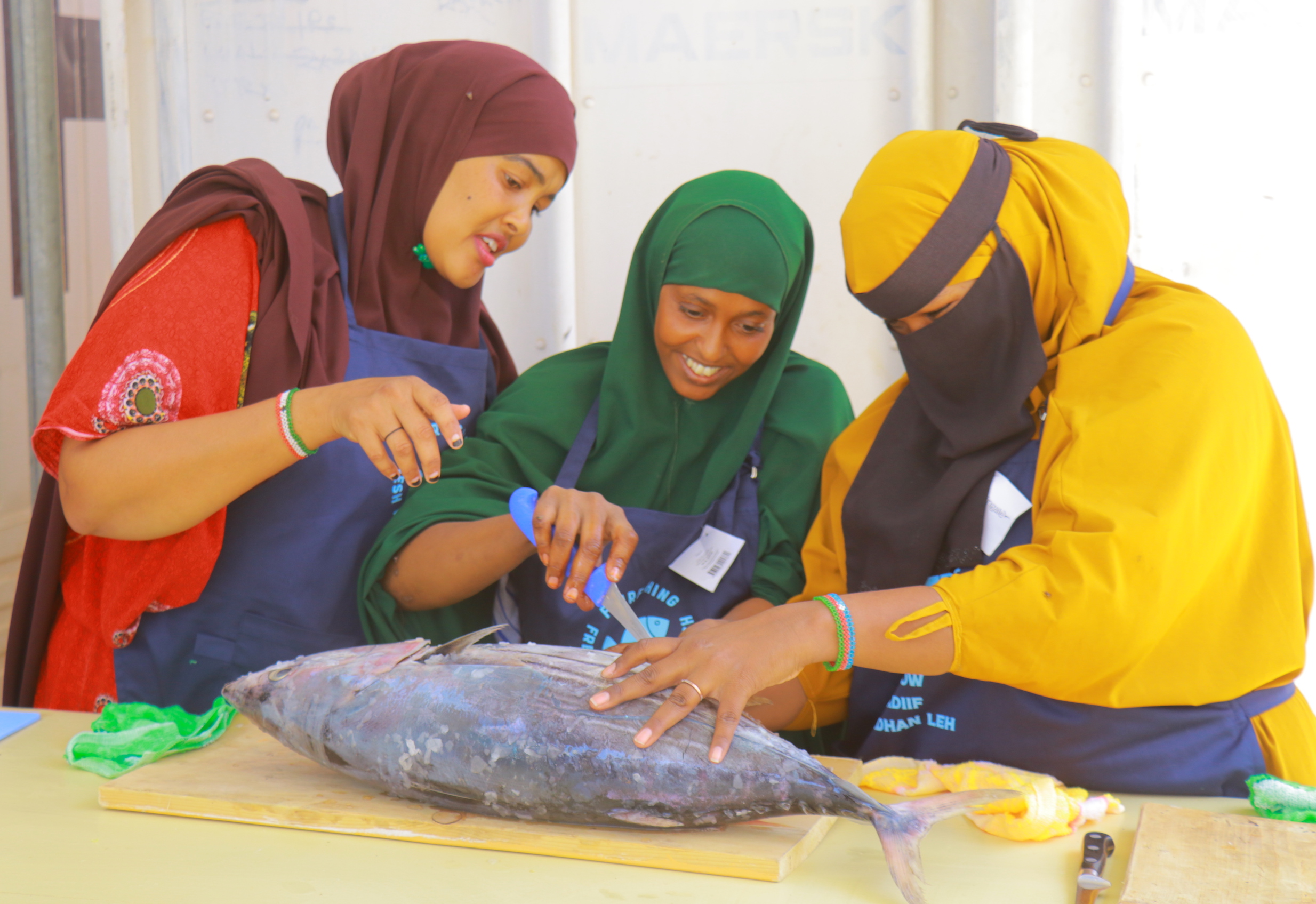 Above: FairFishing, an international non-profit helping to develop a sustainable and thriving fishery sector in Somaliland, with support from Trafigura Foundation (credit: FairFishing)
Recognising those intentions also means acknowledging that there are extrinsic constraints for companies in driving positive change from the top down. But that's not to say they won't change. 
Our work can make a difference in how companies evolve. But we shouldn't be naive and think that companies will solve all social problems
"Change will essentially be driven by the consumer," he says. "As consumers, we are starting to change our individual behaviour, and I think companies adapt to a market – if the market pushes them in a certain direction, they will go there." He sees companies at the heart of an ecosystem where the momentum for change is coming from all directions – consumer, state, banks, financial markets – and exerts pressure on business to follow social and environmental good practice.
As for corporate foundations, they can continue to nudge companies in the right direction from the inside, says Faber. "It's our work – as social actors 'embedded' in the corporation, working in the dark, almost like secret agents – that can make a difference in how companies evolve. But we shouldn't be naive and think that companies will solve all social problems."
Read a case study on Trafigura Foundation's strategic alignment with its parent company, including the partnership with Smart Freight Centre.
Pioneers Post was a media partner of the C Summit, which took place online on 3-4 December and was co-organised by EVPA and Dafne. Find all our reporting from the event here.