Top 6 socially responsible places to stay in 2016
With the new year well under way and the festive break a distant memory, it's time to start making plans for 2016 – holiday plans. Ellie Ward picks out ten of the best socially responsible places to stay around the world.
1. YWCA Hotel, Canada
With rooms from around £32.00 a night, the YWCA Hotel is a good value, highly recommended and comfortable place to stay in central Vancouver. It is located a short walk away from the popular shopping mecca that is Robson Street, as well as the Vancouver Art Gallery and the Queen Elizabeth Theatre. By staying at the hotel guests support the YWCA Metro Vancouver  – a charity that runs a range of programmes and conducts advocacy work to promote the rights of women and achieve gender equality.
2. The Tower House, UK
Grade II listed building? Check. Delicious breakfast included in rates? Check. Central location, yet still tucked away off the main streets? Check. The Tower House in Oxford has rooms to suit a range of budgets and is an ideal place to stay for a short break in one of England's prettiest historical cities. It is just minutes walking distance from museums, the University of Oxford's colleges and a host of bars and restaurants. What sets the establishment apart from the other bed and breakfasts and hotels that Oxford has to offer is the fact that the Tower House is a social enterprise, which donates all its profits to community enterprises including Student Hubs, a charity that supports university students to learn about social problems and tackle them through volunteering.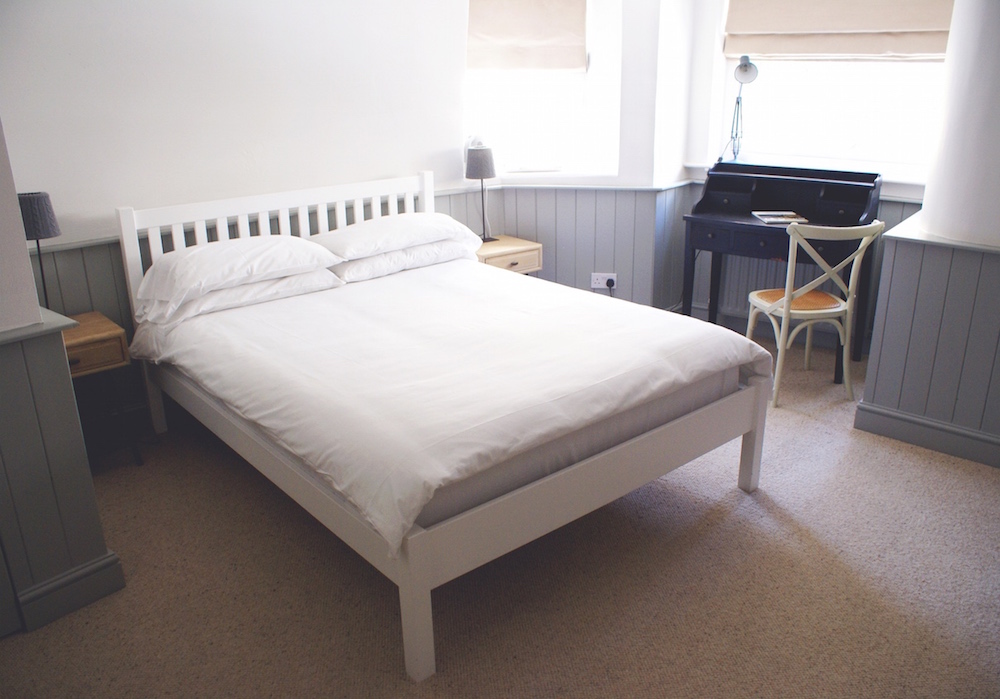 The Tower House, Oxford. Photo credit: The Tower House
3. Tongole Wilderness Lodge, Malawi
The Tongole Wilderness Lodge provides first class accommodation, food and safari activities in Malawi's Nkhotakota Wildlife Reserve and was named the Best Ecologically Responsible and Community Focussed Property in the 2015 Safari Awards. The lodge helps fund local projects in education, health, conservation and economic empowerment. At between $335 USD and $395 USD per person per night, the lodge is the most expensive of our socially responsible places to stay. It seems that for many visitors the price tag is worth it though – reviewers on TripAdvisor have given it an average ranking of five stars.
4. Makabata Guesthouse, Philippines
According to co-founder of Lonely Planet Tony Wheeler, "a few nights at Makabata Guesthouse in central Manila is money well spent". The guesthouse is run by Bahay Tuluyan, a non-profit organisation that supports children living on the streets of the Philippine capital city. It has also founded a training programme to equip young people aged 15 to 22 who are not in education or work with the skills needed to transition into employment or education, or to start their own small business. A standard double room at the Guesthouse costs a modest $29.54 USD.
5. Soria Moria, Cambodia
After a day exploring Angkor Wat in the blistering heat, a good night's sleep in a decent hotel is essential. Siem Reap's Soria Moria aims to provide travellers with exactly that. It even has a swimming pool so guests can take a refreshing dip first thing in the morning. Through its Employee Ownership Scheme, local employees have become partners and majority owners of the business – accounting for 51% of the shares. As shareholders, employees take part in the decision making processes and share any profits made. Soria Moria is described as a 'socially driven organisation' and invests a percentage of its profits back into a number of organisations that support the local community, for example The ChildSafe Network, which is working to improve the lives of children living on the street.
6. The Wesley Hotel, UK
Looking to spend a long weekend away in London this year? The Wesley Hotel, which has been awarded four stars by the AA, is within walking distance to some of the city's world renowned museums, galleries and shopping districts. It is the only hotel to have been independently accredited by the Social Enterprise Mark . The enterprise was set up to not only to cater for guests visiting the city, but to also provide financial support to students from around the world, who do not have the means to study at higher education level. The not-for-profit arm of the business, The Hilda Porter Bursary Fund, also provides funding for marginalised students and young people across the UK.
Header image: Vancouver, Canada
Photo credit: Brian Fagan