#VendorWeek makes homelessness The Big Issue globally
A number of famous faces got a reality check last week as they took to the streets to sell The Big Issue as part of #VendorWeek last week.
Guardian columnist Owen Jones, Edinburgh Rugby star Nasi Manu and author Rachel Johnson were among those to take part in an international celebration of street papers last week.
In cities across the UK a host of famous faces sold The Big Issue and The Big Issue North for an hour to experience what it's like to be a street paper vendor for one of the most well known social enterprise brands globally.
The initiative was part of the International Network of Street Paper's (INSP) #VendorWeek campaign, which also included events in Australia, Switzerland, Greece, Mexico, Serbia, Macedonia and Canada.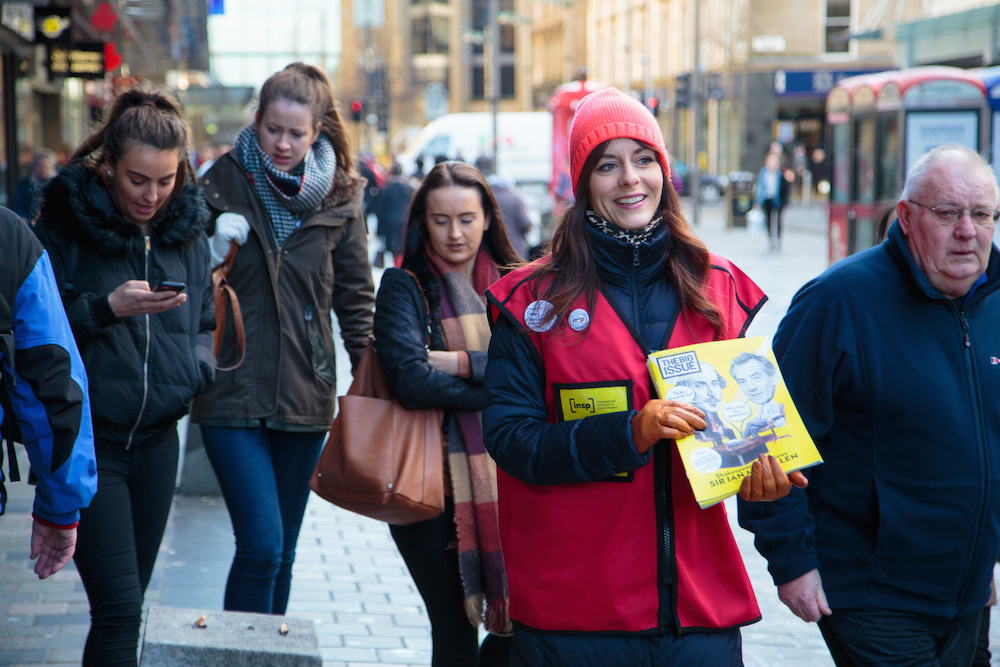 Photo credit: INSP, Euan Ramsay
INSP CEO Maree Aldam: "#VendorWeek 2016 has raised awareness of street papers as an innovative solution to homelessness and poverty. The wave of media and social media coverage around the world this week has shone a light on the 11,000 vendors that are out on the streets of 35 different countries, earning a modest income by selling great magazines."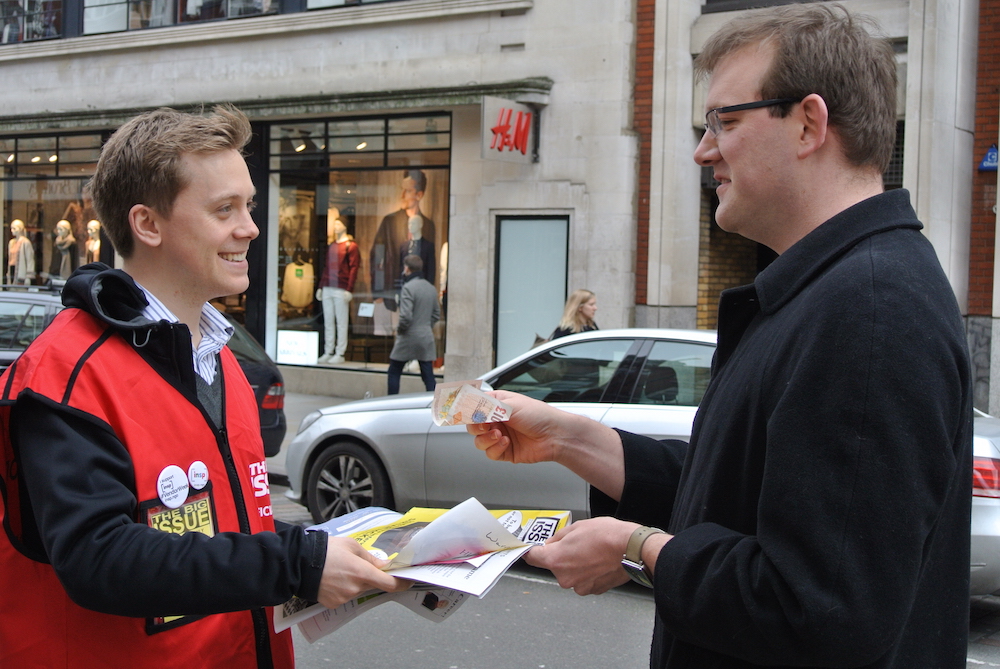 Photo credit: INSP, Laura Kelly
Guardian columnist and author of 'Chavs' Owen Jones sold The Big Issue in London's Covent Garden. "The Big Issue is a wonderful thing... Homelessness is becoming more and more of a problem in our society and anything I can do to highlight that issue is critical," he said.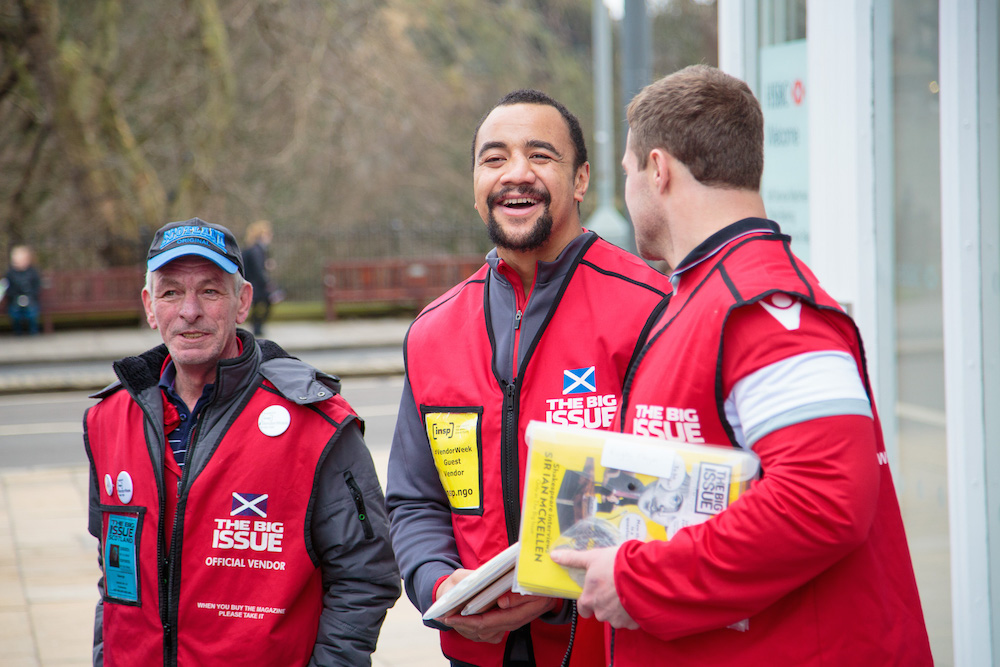 Photo credit: INSP, Euan Ramsay
Edinburgh rugby stars Nasi Manu (middle) and Allan Dell (right) sell The Big Issue with vendor George (left) in the Scottish capital. Manu has just moved to Edinburgh and said: "This event is so important in promoting the work of INSP and The Big Issue. These are people who are trying to do something with their lives – get a job and support themselves. I will never walk past a Big Issue seller without buying one again."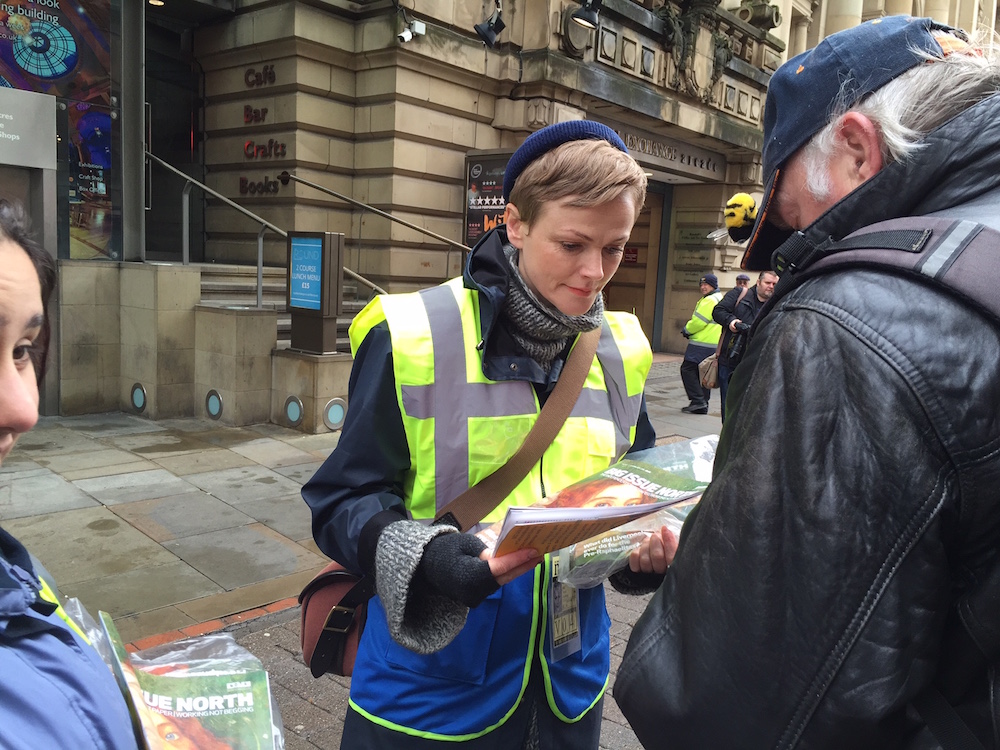 Photo credit: INSP, Big Issue North
Actor Maxine Peake sold Big Issue North in Manchester. She said: "It was really hard. People ignoring you and blanking you is quite a difficult thing. It was quite soul destroying in some ways."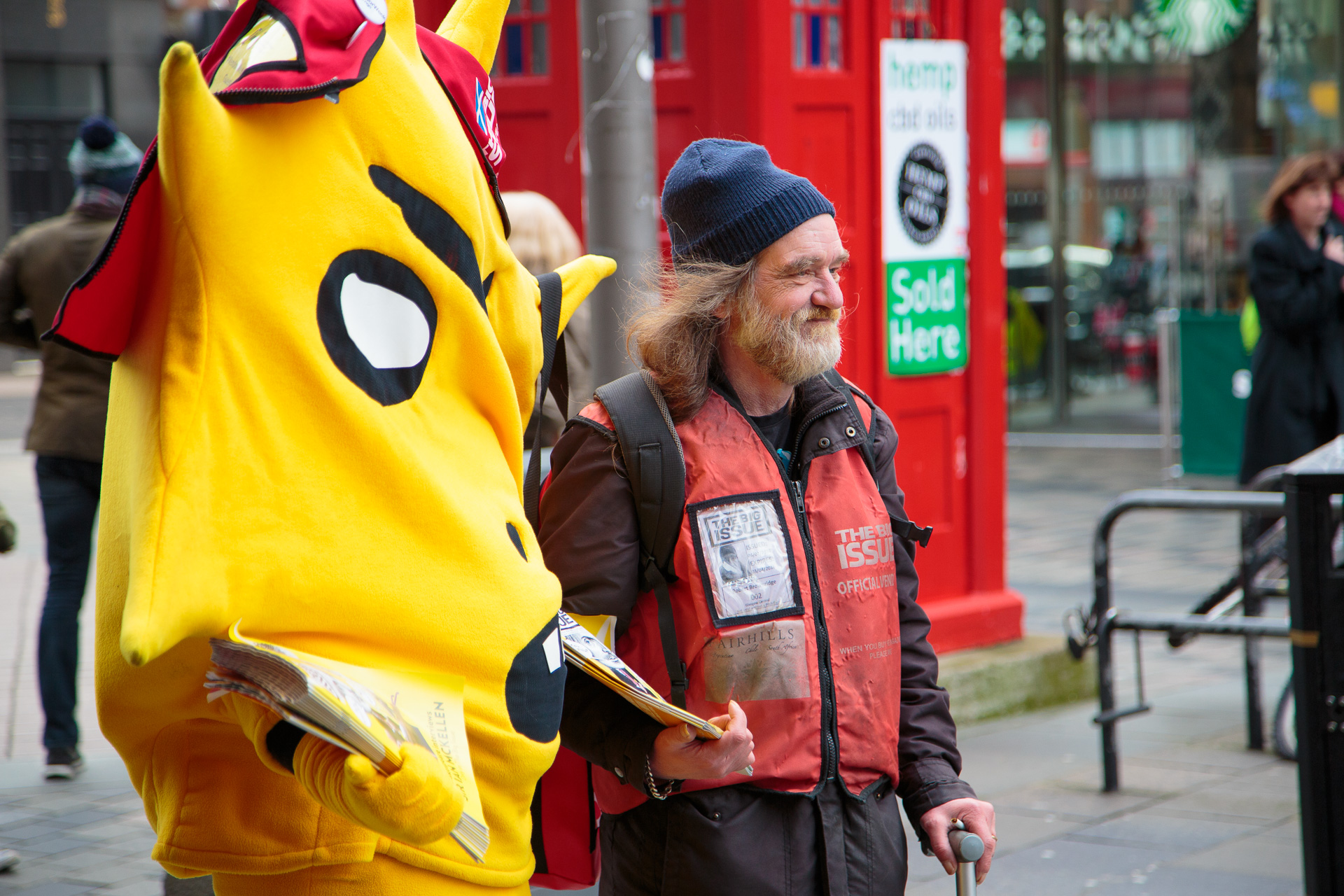 Photo credit: INSP, Euan Ramsay
The mascot of Partick Thistle Football Club sold The Big Issue for an hour in Glasgow city centre. He said: "It was eye-opening that, even as a seven-foot sun, just how invisible you become to people when you are selling The Big Issue."
To find out more about the International Network of Street Papers, please click here.
Header photo credit: INSP, Euan Ramsay