Mumbai to Liverpool: India inspires UK social impact odyssey
Jagriti Yatra is an annual train journey of discovery across India for hundreds of enterprising young people. This summer, a similar project will launch in the UK with the aim of catalysing positive change in the most deprived communities.
On 24 December every year, 500 young people pack themselves on to a train in Mumbai. For the next two weeks they will all eat, sleep and shower on this train as they make an 8,000km odyssey around this vast country.
These young people, many from India's smallest towns and villages as well as some from across the world, are specially selected from thousands of applicants to take part in this trip. Jagriti Yatra describes itself as a journey of "discovery and transformation" ('yatra', from Sanksrit, means a procession or pilgrimage). Every night, as the young people sleep in their bunks, the train ploughs through the countryside from the warmth of the south to the cold of the north. And every morning it stops and they disembark to meet social and business entrepreneurs who are helping to build a stronger India.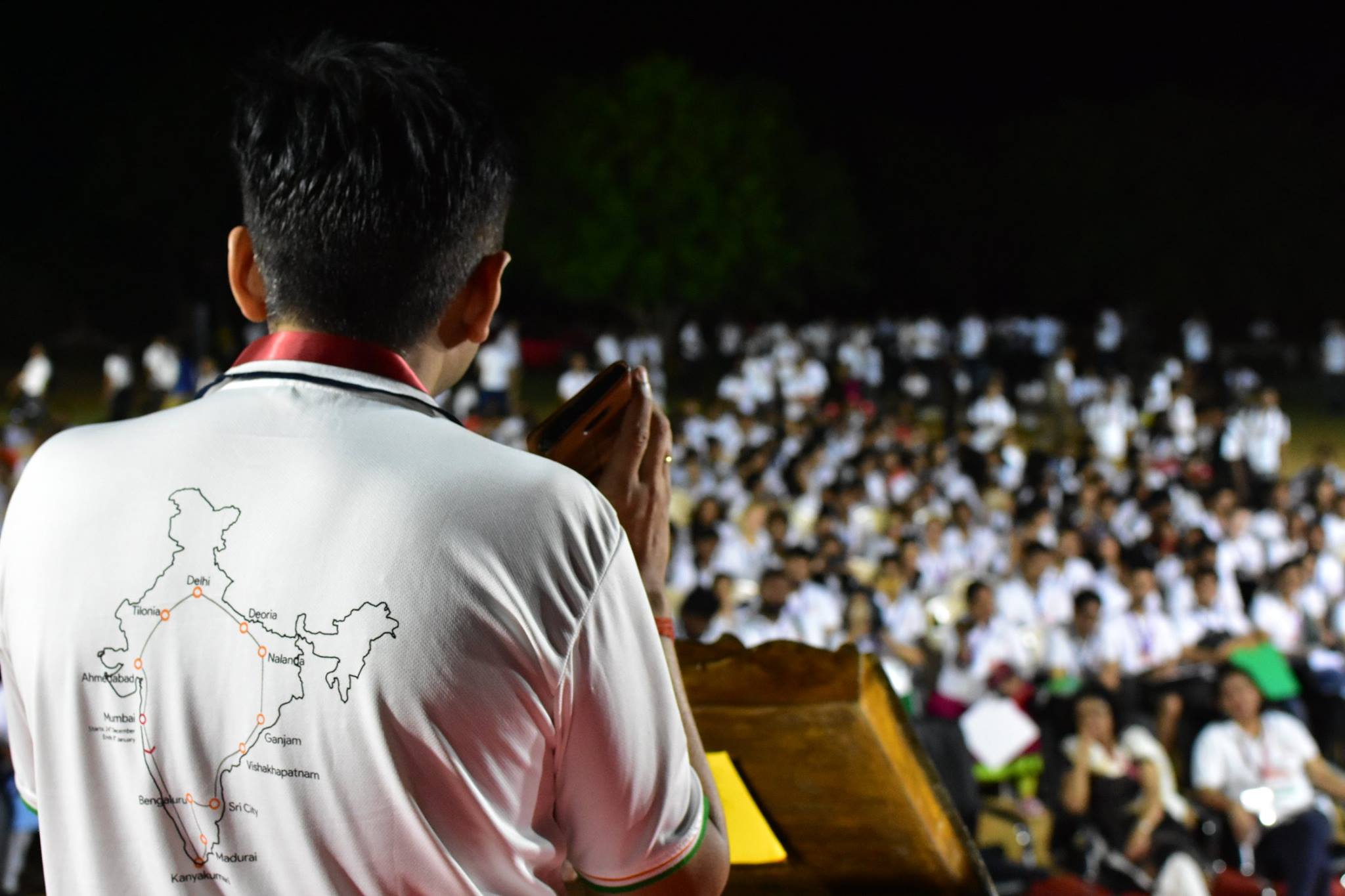 It's an intense experience – the young people will feel homesick, irritated with one another and upset at the social issues they encounter. But they will also feel inspired, they'll be better educated and their eyes will have been opened to many new things. These young people, India hopes, will become some of the stars of its future.
Microcredit's founding father, Nobel laureate Muhammad Yunus, addressed the Jagritis (as participants are called) by video link in 2015. He said: "You'll become a different person because of this journey… You are a bigger person, a more powerful person. Now you have to use this power for purpose. The purpose is very simple, and very big – to redesign the whole world that you live in."
This summer, the first UK version of the Jagriti Yatra will launch.
Inspiration and learning
Drivers for Change has been founded by outgoing Southbank Centre creative director Jude Kelly and former global vice chair of PricewaterhouseCoopers, Richard Collier-Keywood. Both of them have taken part in India's Jagriti Yatra as speakers and facilitators in the past and were struck by its power and the potential to be replicated in the UK.
The purpose is very simple, and very big – to redesign the whole world that you live in
Even though the UK is hugely different from India, Richard explains that the commonality lies in the young people at the heart of both projects. "When you get to 18 and you are figuring out what to do with your life, it's important that you see models that are different to what's local to you, that are different to what your parents did," he says. Whatever country they're from, he believes, by giving young people new experiences, building their networks and developing their knowledge, they can develop into adults who can make a positive difference to the world around them.
The Indian journey has just celebrated its tenth anniversary. It has its roots in a similar train trip called Azad Bharat Rail Yatra, which took place in 1997 to mark 50 years of India's independence. The aim of that journey, taken by 200 16 to 21-year-olds, was to reflect upon how the country had changed over the past half century and what challenges remained for the future. The journey's instigator, Shashanik Mani, wrote a book called India: A Journey Through a Healing Civilisation which was published in 2007 and it inspired the rebirth of the movement in 2008.
It's a crash course in self-awareness and personal development
Today, the Jagriti Yatra is a monumental project: there are Indian army veterans in charge of the train and board members with backgrounds ranging from PricewaterhouseCoopers to the World Bank. Jagriti Yatra's vision is of "creating job-creators in place of job-seekers" and it aims to nurture 100,000 entrepreneurs by 2022 and create 1m jobs in the process.
The Jagritis visit a wide range of enterprises with the aim of inspiring them to create something equally effective themselves. In recent years, the enterprises have included Barefoot College, which trains rural women to be solar engineers, multinational IT corporation Infosys and the non-profit Aravind Eye Hospital.
The entrepreneurs the Jagritis meet, says Richard, provide "real ideas and real examples of what can be achieved by ordinary people". After each visit, the Jagritis reflect on what they've seen and make presentations in groups to one another about what they've learned. For tasks like this there are two special air-conditioned carriages on the train into which 150 people can fit shoulder to shoulder.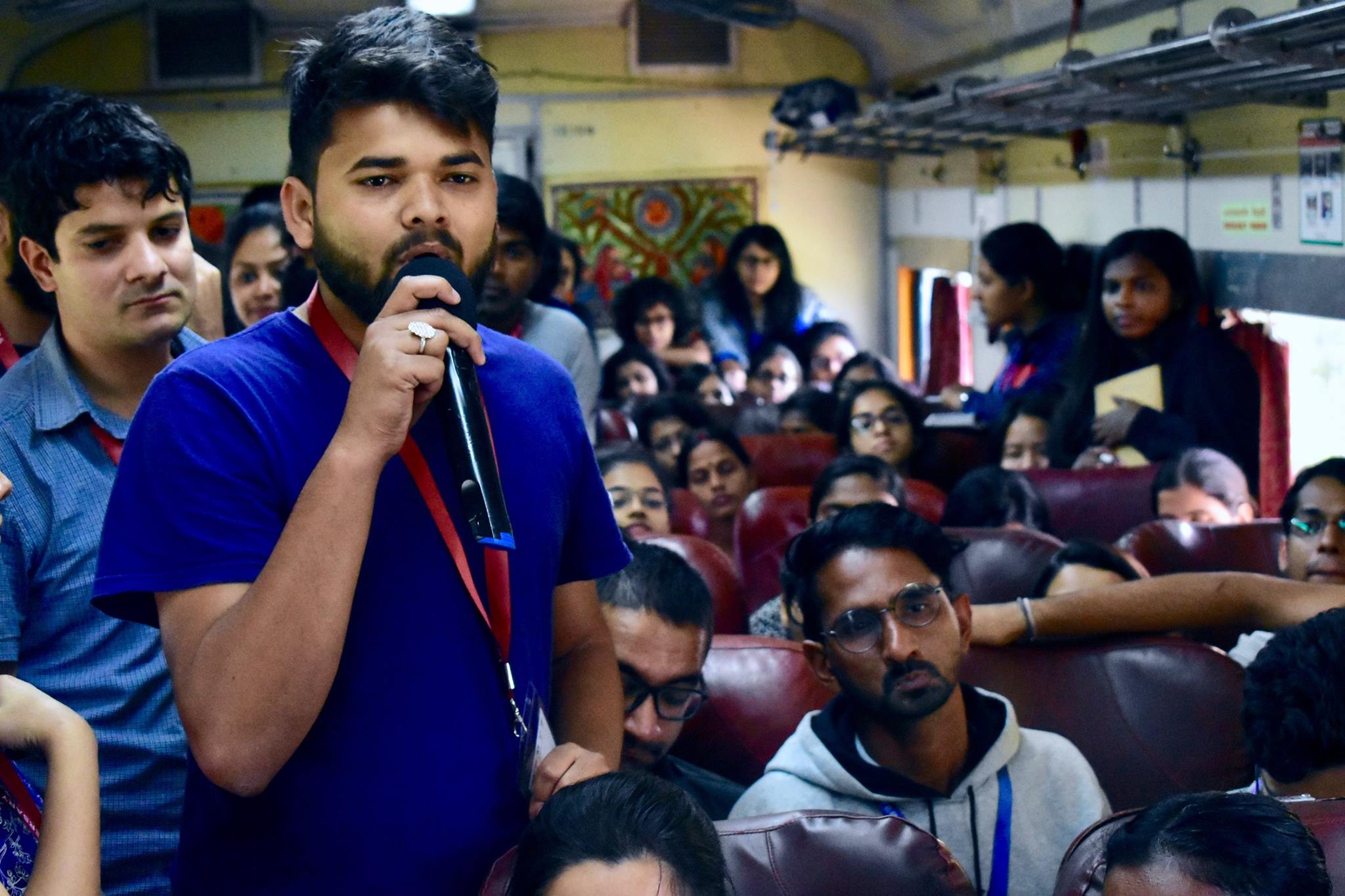 According to current figures, around 45 enterprises are being created by Yatris every year and nearly half of these are in small towns of villages – the areas most in need of economic stimulation. One-fifth of Yatris join social enterprises and start-ups, and may later become entrepreneurs themselves.
But Jagriti Yatra is not just about the formal learning experiences. A key part is the character-building aspects of sharing a fortnight cheek by jowl with hundreds of other people. "It's a crash course in self-awareness and personal development," says Leonie Jarrett, who took part in 2015 and who is now part of the Drivers for Change team. "There's no option for time on your own, you're always in a group so you have to be aware of how other people are thinking and how you can get the most out of each other."
Prathamesh Kapote echoes this. He was 25 when he joined Jagriti Yatra in 2015. He says: "Jagriti Yatra is a self-discovery of our strengths and how to convert our flaws into strength. It was inner engineering for me."
He adds that the connections he has made with "like-minded people" are powerful too – he's now collaborating with some of them in his work to help other young people develop their careers.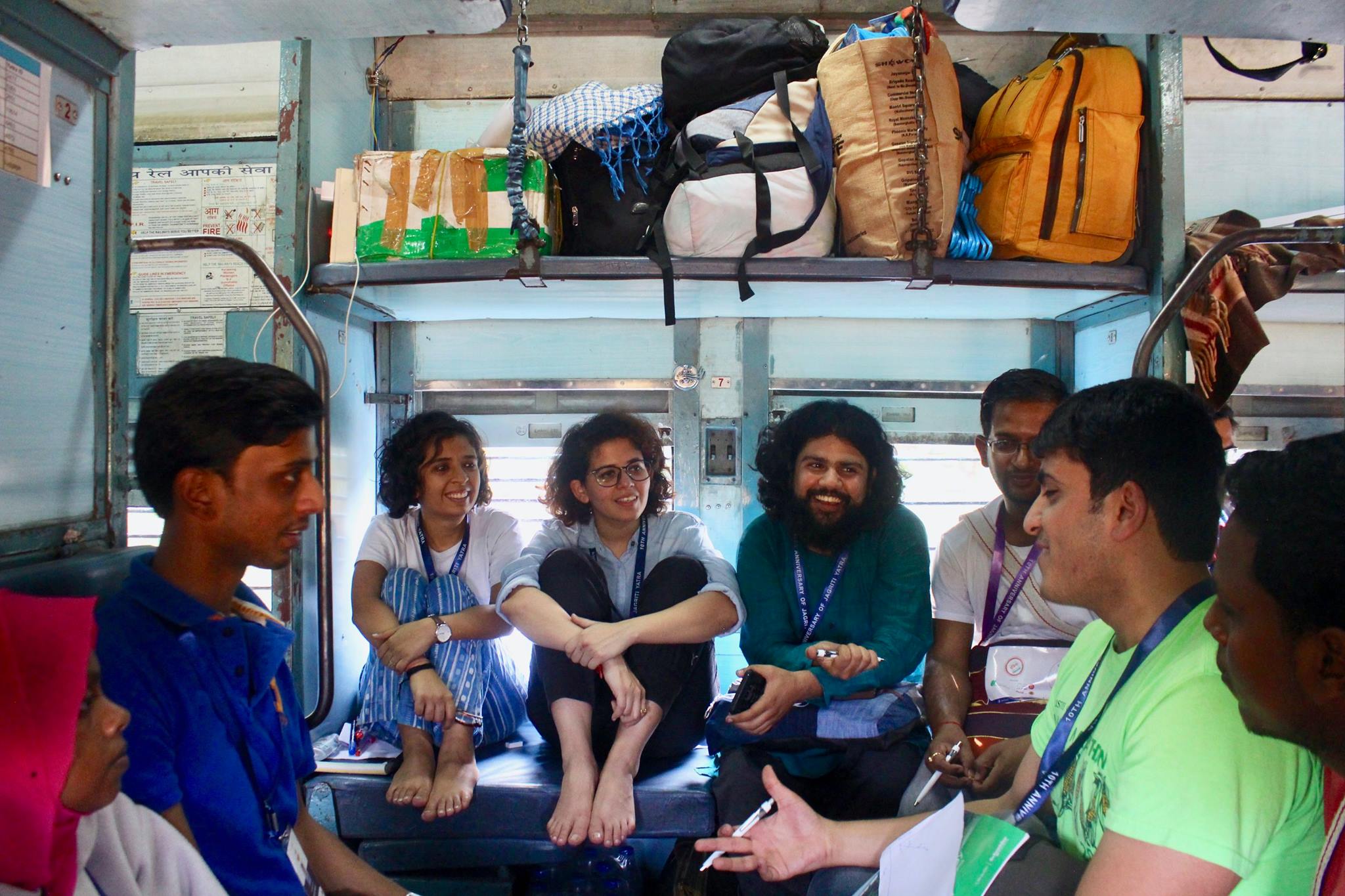 Creativity and imagination
The UK's Drivers for Change is going to be a scaled-down version of all of this. The plan is that in June 2018, 100 young people (18 to 26-year-olds) will take an 11-day journey by bus around the UK, exploring eight locations.
The trip will begin in Liverpool and travel to Bradford, Edinburgh, Sunderland, Birmingham, Port Talbot, Weston-Super-Mare and London. At each location, the participants will meet inspiring role models – entrepreneurs, community activists, artists and policy makers – who are helping their communities to thrive. Former UK prime minister and UN special envoy for global education, Gordon Brown, has been confirmed as the keynote speaker in Edinburgh. Site visits will include Liverpool's Blackburne House, Mac Trust in Sunderland and Birmingham's Impact Hub.
If you are going to change communities, you have to bring creativity, imagination and a sense of what the future can be
There will be an intensive leadership and enterprise skills learning programme running at the same time, and the journey will come to an end in the Houses of Parliament, where the young people will be invited to a reception with their MPs.
Most of the participants will be from the UK and, with the support of the British Council, 20 will come from overseas.  As a charity itself, Drivers for Change is working with partners to ensure that the trip is affordable and accessible; PricewaterhouseCoopers is the main supporter of the programme.
With Jude Kelly and Richard Collier-Keywood at the helm, there is a focus on the role that the arts can play in social change as well as business. "If you are going to change communities, you have to bring creativity, imagination and a sense of what the future can be," says Jude. "We want to make a big difference and there will be a mixture of young people with business skills, creative skills and social skills."
The Drivers for Change founders are excited about what the trip might achieve. "We believe there are hundreds or even thousands of young people who, given the opportunity can make the UK so much better," says Jude.
Richard adds: "We'd love to end up with 100 really inspired change-makers this year." After that, we will have to wait and see what effect they will have on the world around them.
Thank you to Jagriti Yatra for the images in this feature.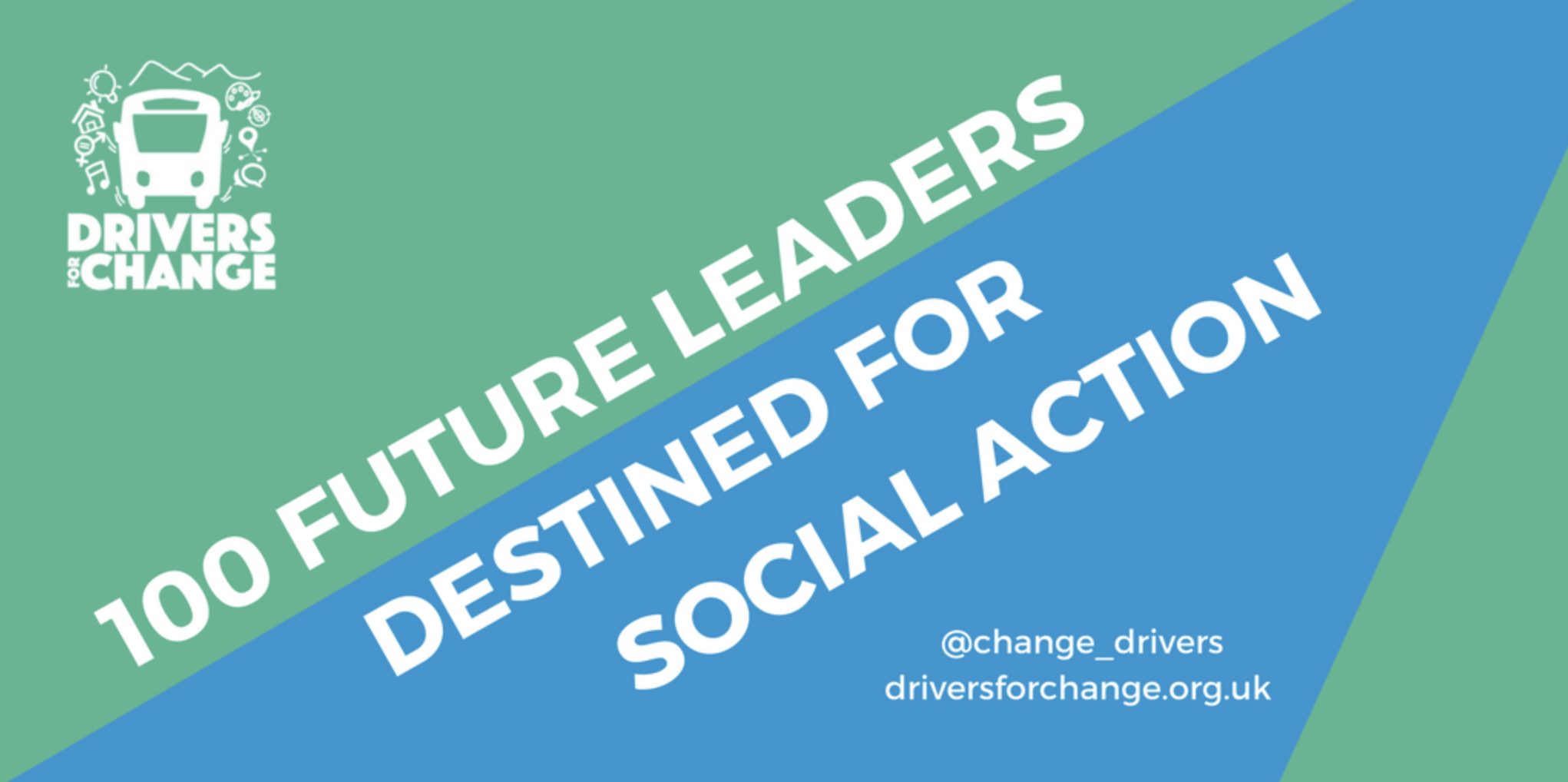 Applications are open now for participants on the launch trip of Drivers for Change. See driversforchange.org.uk for details.