Pioneers Post's top ten: Your 2019 cheat sheet for social enterprise and impact investment
It's been a fascinating year for us in the Pioneers Post newsroom. We've covered everything from a transgender beauty salon in Pakistan, to Ethiopia's first domestic drone manufacturer...
We've dug behind the headlines to explore the growing wave of pressure for a more responsible way of doing business, and dissected some of the pieces making up the slowly maturing social investment market.  
We've interviewed impact investing guru Jed Emerson (and enjoyed a music video starring his niece!); evangelised on reforming corporate forms with the US lawyer who first developed B Corporation legislation, Bill Clark; and explored purposeful pensions with the first CEO of the UK's new Impact Investing Institute, Sarah Gordon. 
And we've had our ear to the ground at social enterprise and impact investing events in Kenya, Ethiopia, the Netherlands, Buenos Aires and Taiwan, to name a few (as well as hosting some events of our own). 
We get it: it's not easy to keep up with all that's happening in this ever-growing field of businesses doing good!
So, if you feel like you're still playing catch-up, here's your cheat sheet of our most popular social enterprise and impact investment stories of the year...
"People rely on these services in a visceral way and we have a real ability to create long-standing change – I can't justify stopping that."
Our feature digging into the realities of running a social enterprise and what it means for a founder's mental health appeared to hit a nerve among Pioneers Post readers. For many entrepreneurs, we heard about a particular kind of pressure in their work: keeping a business afloat while fulfilling a deep, often unforgiving, personal dedication to a cause. How do they manage this? What does it mean when it comes to relationships with investors? And is mental health still taboo – or is it time to open up?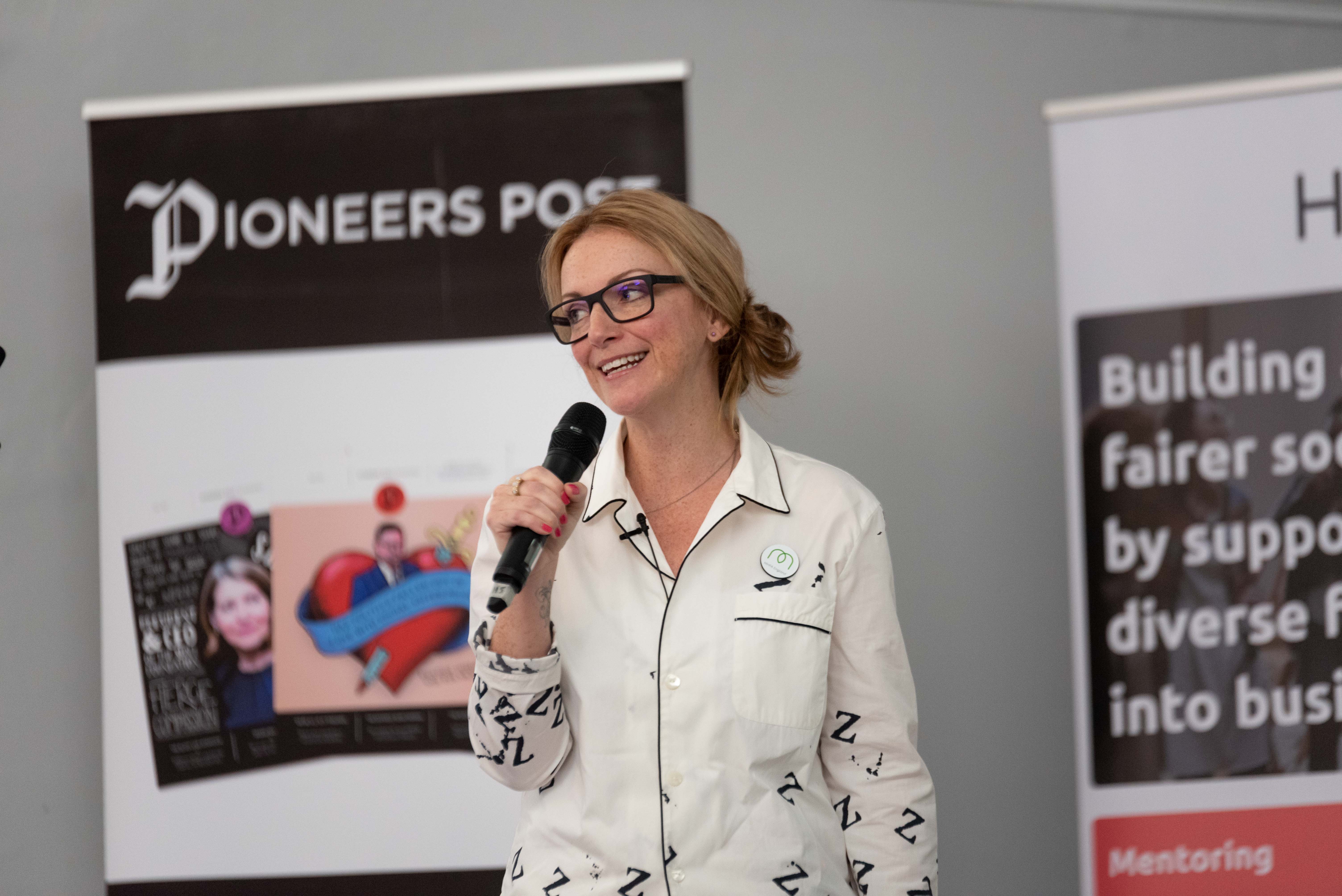 Above: Michelle Morgan, founder of Pjoys, spoke up at our Good Deals + Beyond Good Business event about her own experiences with mental health, and why her social enterprise aimed to make it "an everyday conversation".
"The historical distinction between 'impact first' and 'finance first' investors in impact investing is no longer adequate."
In number nine was the first in our Impact Papers, a series in partnership with EVPA that's asking honest questions about investing for impact. Luciano Balbo, private equity entrepreneur and founder of Italy's first venture philanthropy foundation and Italy's first impact fund, made the persuasive case for an impact investing approach that's about much more than good intentions and transactional impact measurement. Instead, he argued, it should be about supporting genuine social innovation and taking risks to help a new project to thrive. We need a focus on additionality and 'solution first' investors – otherwise impact investing will include everything, and therefore amount to nothing.
Next up, the opening of the annual GSG Impact Honors, which recognise gamechangers committed to investment that optimises risk, return and impact to benefit people and the planet. The awards were created by the Global Steering Group for Impact Investment (GSG) and delivered in partnership with us at Pioneers Post. Winners were announced last month at the GSG Impact Summit in Buenos Aires – look out for our coverage of these pioneers during 2020. 
WISE women, business champions and our newest reporters
The top ten listed here doesn't include some of our most-visited pages – which featured our own programmes and awards.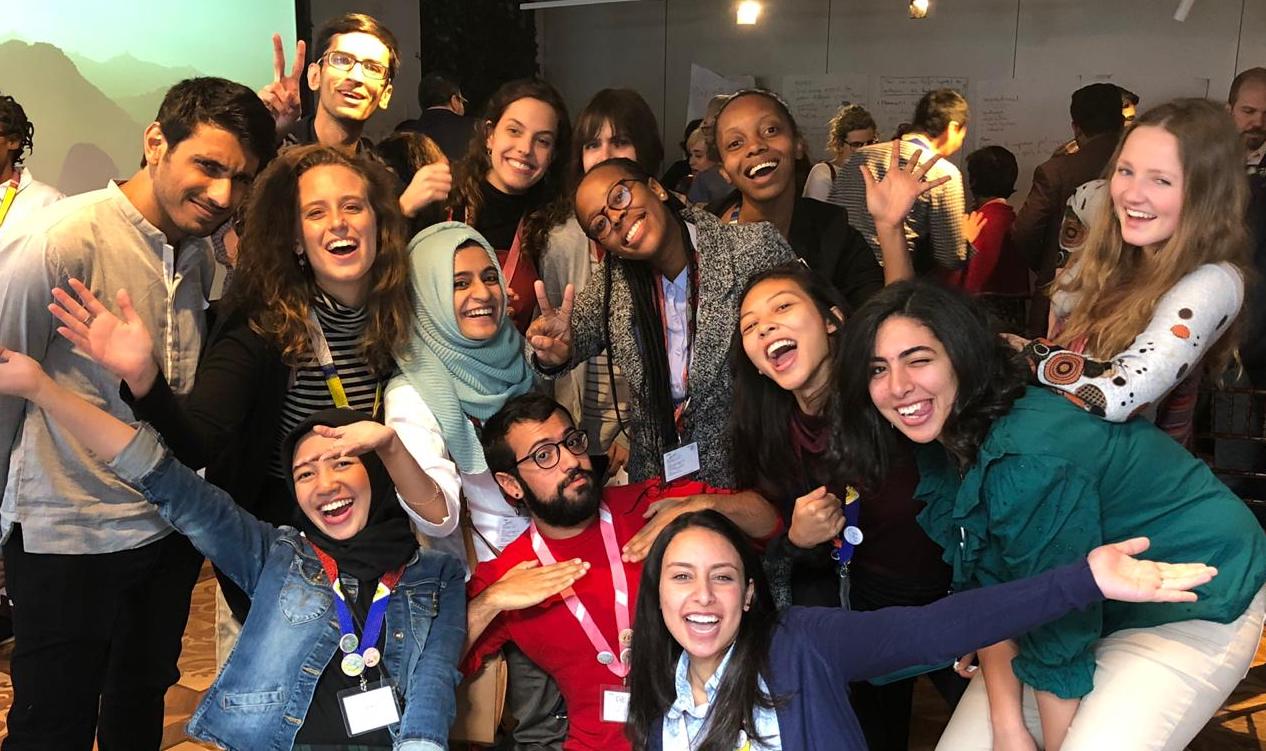 In case you missed it (where were you?), this year's buzziest story announced the new DICE Young Storymaker programme, a scheme for young journalists in six countries, in partnership with the British Council. You can read all their stories so far here.
Next up was November's big reveal of the UK's top 100 women in social enterprise, the NatWest WISE100. That's closely followed by news, in March, of which social businesses had taken home the coveted spots in our NatWest SE100. (Entries are now open, until 31 January, for the 2020 SE100 – our special 10th anniversary edition of the index.)
"Big Society Capital could choose to scale right down and simply act as an accountable body holding capital which is passed on with a small admin charge to capitalise social investment firms."
That was one of the fairly radical suggestions made in an opinion piece by Eastside Primetimers' Richard Litchfield. Kicking off a flurry of heated debate about the future of the UK's Big Society Capital, Litchfield called on the social investment wholesaler to rethink its role – because in spite of all the hype around social investment, only a tiny proportion of UK social enterprises and charities have made use of it. Agree? Disagree? Have another suggestion? Read it and let us know.
"Many young people want to work in an area where they can make change, not just earn a salary."
For sixth place, to Indonesia, where we discovered that nearly half of social entrepreneurs – many focusing on the creative industries – are aged between 25 and 34 years old. The number of social businesses being established in the world's fourth most populous country started rising steadily in 2012 but has seen a sudden rise recently. Read on for a glimpse of some Indonesian creative social businesses and to find out why they've been flourishing of late.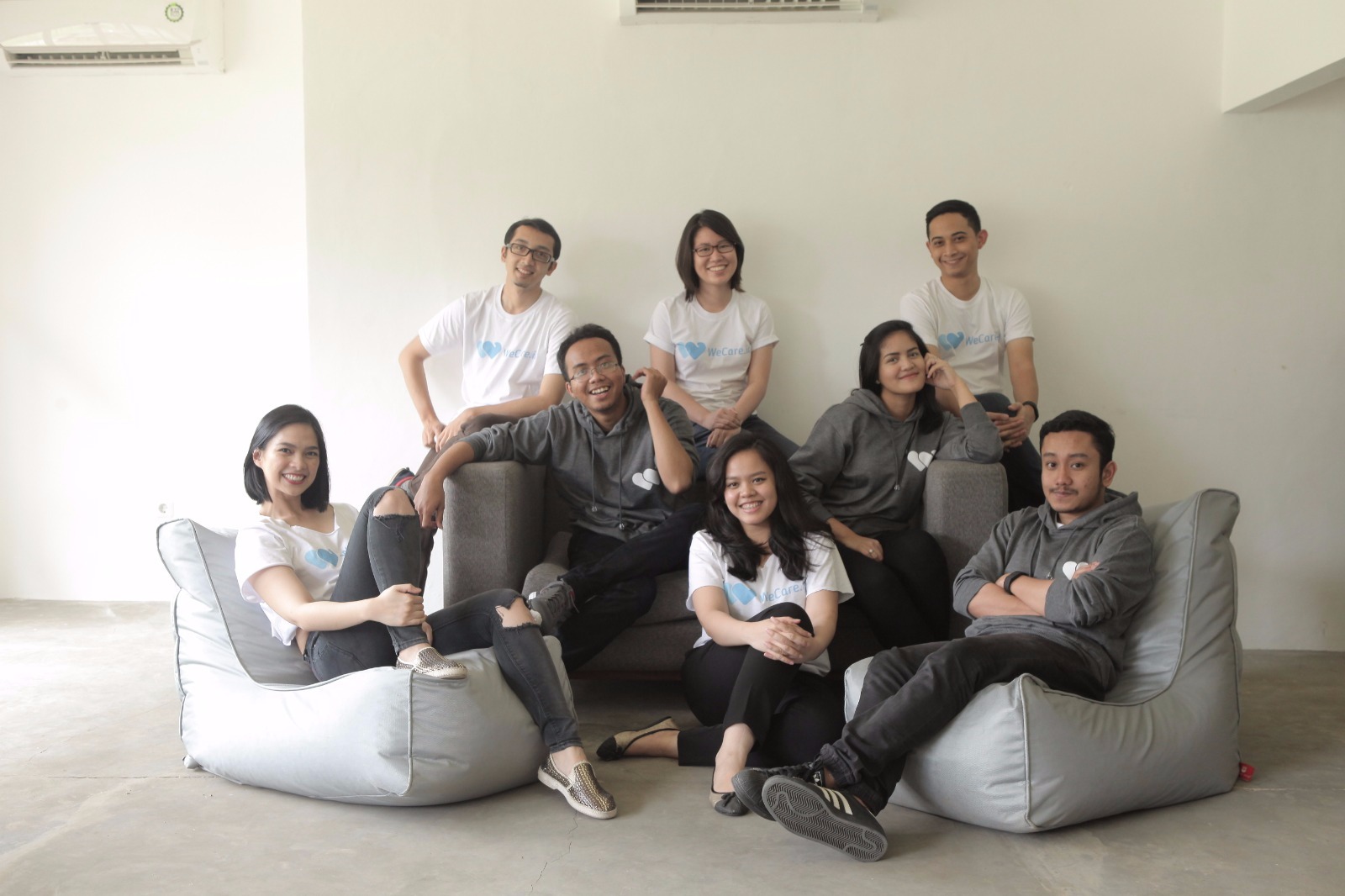 Above: The team behind Indonesian social enterprise, WeCare – which runs a website where users crowdfund medical treatment for individuals too poor or remote to pay for the treatment themselves. 
If you've enjoyed our stories this year, make sure you're signed up to our free newsletter, which delivers the top stories from the week to your inbox every Friday.
"We need to remind foundation leaders of their centuries-old tradition as owners and co-owners of business assets."
Number five this year is another Impact Papers gem, this time from Felix Oldenburg – who had high hopes for the role of foundations in financing social ventures when he first moved from social entrepreneurship into philanthropy. After three years leading a German network of 4,500 foundations, those hopes are yet to materialise. But, he wrote, it's not time to give up yet: foundations can become serious investors by understanding that impact investing isn't necessarily novel, but actually a continuation of many foundations' historical legacy – and by innovating with their endowments, not just their grant money.
"This isn't just finance with a little impact patina, it's fundamentally a reconsideration of the nature of value, of economics and finance. It's not just doing well and doing good." 
Jed Emerson, one of the founding fathers of the impact investment movement, has never been afraid to tell it like it is. In our fourth-most popular story this year, we heard how, after 30-odd years and eight books of exploring impact and purpose-driven capital, Emerson believes the field has become 'lazy', offering superficial answers to humanity's most difficult questions as we skip straight to the 'how' of tactics and strategy. The advisor, author and (former) keynote speaker told us why he's ready to stop talking – and why he hopes the rest of us will do the same.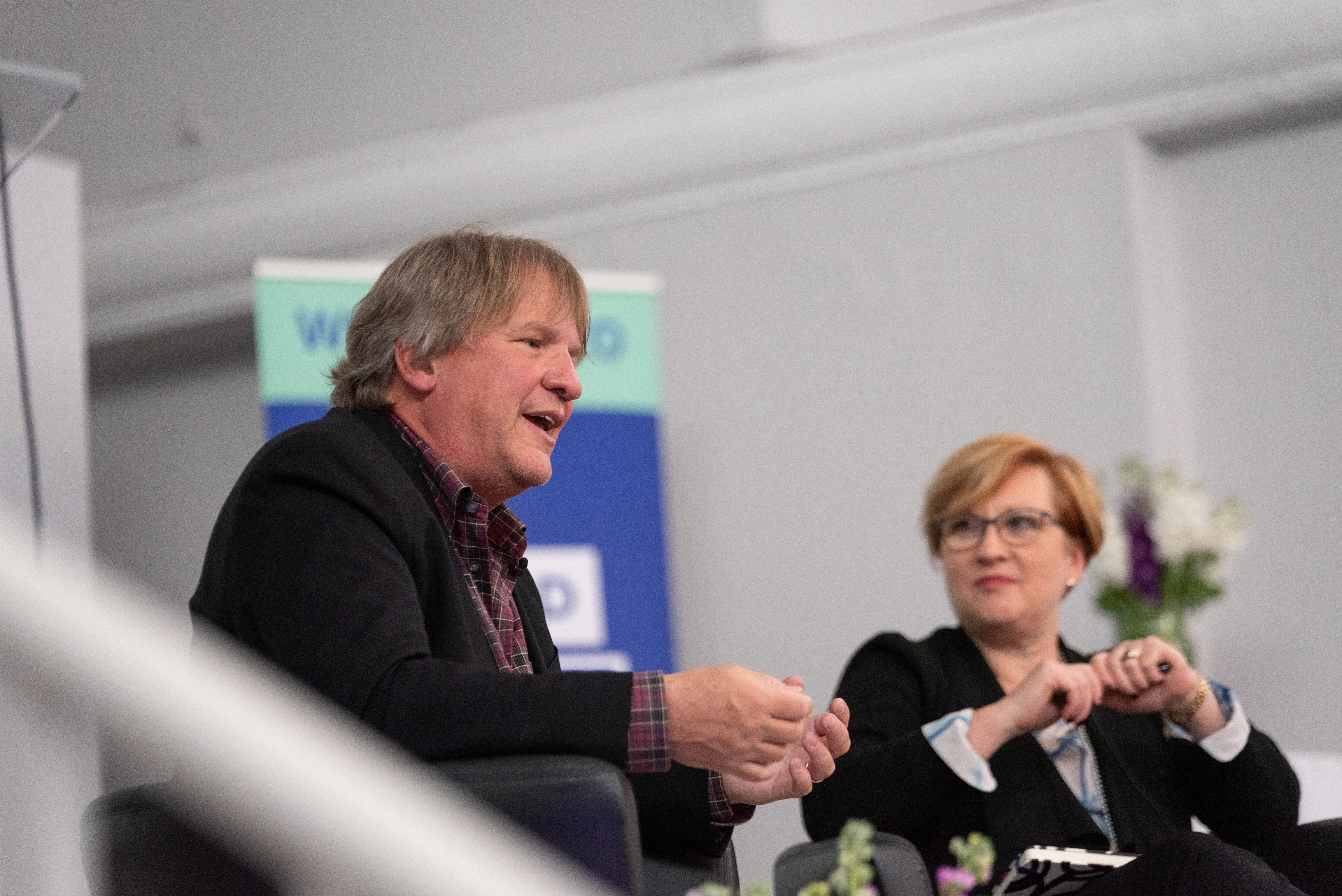 Above: Jed Emerson being interviewed by GSG trustee Rosemary Addis at Good Deals + Beyond Good Business in May.
"It is right that we demand that the organisations we work with meet the high standards we need to protect our environment and employ workforces which represent our diverse society."
Big promises from the UK government drove big numbers of readers to our website, as we reported on plans back in March for a major shake-up of public sector contracting. The government pledged to open the door for social enterprises and other organisations "best placed to deliver social outcomes". The next day, government officials gave more detail and floated proposals that social value make up a minimum of 10% of the weighting when assessing tenders for contracts.
Artisans in Egypt, young social entrepreneurs in Brazil and disabled business people in Indonesia were just some of the hundreds of people to get support to develop their enterprises, thanks to funding provided through the British Council's DICE programme. Announced in May, the 28 partnerships bring together enterprise development experts from the UK with specialists working in five emerging economies. The grants come from the £2m DICE Fund, which aims to tackle entrenched issues of unemployment and unequal economic growth. Read more about these partnerships, plus other stories of creative and inclusive business.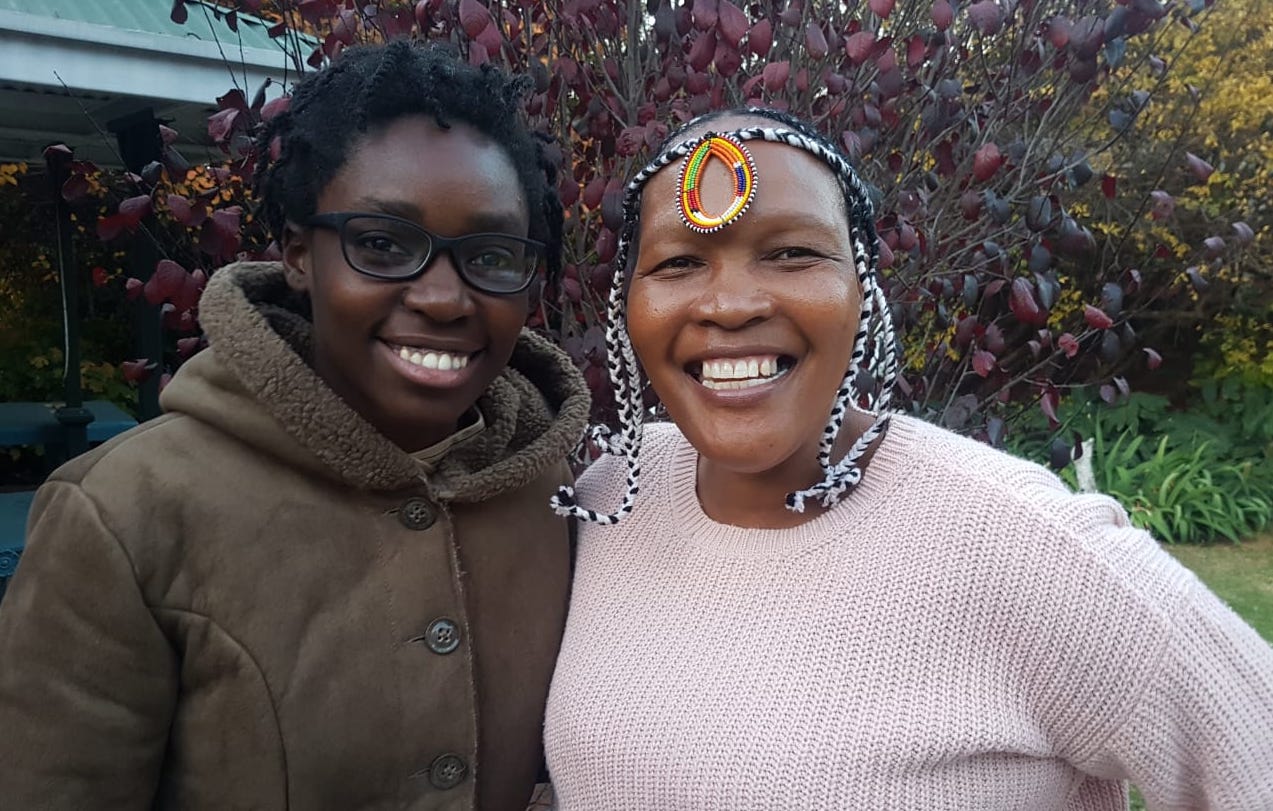 Above: Tuliza Sindi, CEO and cofounder of BRNWSH, and creative entrepreneur and domestic worker Norma Mbele. BRNWSH, in South Africa, is one of the organisations to have received a DICE grant this year (photo credit: Imani Dlamini).
"We already have a word for a financial transaction in which one side with power profits to the exclusion of the other side without it – it is called theft."
Our most-read piece of the year was this powerful open letter from Mehrdad Baghai, Sean Hinton, Jacqueline Novogratz, Alejandro Preusche and Shane Tedjarati. Addressing the participants of the GSG Summit – people who have the power to leverage trillions of dollars of assets to advance positive change – the authors confront the "inherent moral dimension" that so many discussions of impact investing still skirt around. They call on readers to harness moral arguments, not just rational ones of benefit and return, to achieve this next great revolution, and to start asserting with confidence that investing sustainably is morally and ethically the only right thing to do. To get beyond a conversation limited to transactions and asset classes, the authors also offer four starting points for the beliefs, principles and values that are shaping the Impact Revolution. Make sure you read their proposals before the year is out.
Want more social enterprise journalism in 2020? 
We've published hundreds of stories this year, as part of our mission to help social entrepreneurs to do good business, better. But we can't do this for free, and we rely on paid subscriptions and partnerships to sustain our journalism. If you think it's worth having an independent, specialist media platform like ours, please consider supporting us – an individual subscription will cost you less than £1 per week.
Header photo by Kolleen Gladden on Unsplash