SEWF 2020: Why we should all take a bite into the doughnut economy
Governments should focus on citizens' wellbeing rather than just economic growth as the world recovers from the Covid-19 pandemic, said two policymakers at the Social Enterprise World Forum 2020 on Wednesday.
Aileen Campbell, Scotland's communities secretary, and Victor Everhardt, Amsterdam's deputy mayor, gave an insight into their jurisdictions' approach to their economies in a conversation led by Louise Aitken, CEO of New Zealand's Akina Foundation. 
We can't go back to the old ways. It's a moment to take a deep breath and take tough decisions. And for me, that's a wellbeing approach - Aileen Campbell
The pandemic had exacerbated economic inequalities, said Campbell. She said that the world should move away from the traditional "extractive" economic model.
"We can't go back to the old ways," she said. "It's a moment to take a deep breath and take tough decisions. And for me, that's a wellbeing approach.
"We need to make sure our decisions are right, rather than just focusing on growth for growth's sake, because we have seen how destructive that model can be."
Everhardt agreed, explaining that Amsterdam had been working with British economist Kate Raworth to draw up its own version of Raworth's "doughnut model" since earlier this year.
"The future already started yesterday," he said. "We are really keen on the circular economy… how to make your economy really resilient, especially in this pandemic."
Kate Raworth's 2017 book Doughnut Economics: Seven Ways to Think Like a 21st Century Economist has become a bestseller, tearing apart the traditional approach to economics.
She suggests a new economic model illustrated as two concentric rings symbolising human needs on the inside and an ecological "ceiling" on the outside. "Between those two rings is the doughnut itself," writes Raworth, "the space in which we can meet the needs of all within the means of the planet." 
Read more about the Amsterdam City Doughnut.
Measuring citizens' wellbeing in Scotland
Scotland's government has judged itself against its National Performance Framework since 2007. The framework has 81 indicators, aiming to measure national wellbeing beyond gross domestic product. 
Campbell, who also mentioned she was standing down at the next election, explained that the framework was now "rooted in the SDGs" and looked at "whether our people feel safe, happy and well looked-after".
"It's not just measuring success in terms of growth. It is fundamentally changing the way we approach policy."
"Social enterprise is helping us turn our ambitions into reality," Campbell said, adding that her ministerial colleagues in other departments recognised the opportunity that social enterprise offered to help Scotland recover from the pandemic.
The pandemic recovery was "a real moment to formally establish social enterprise as the way we need to do business in Scotland", she said.

Amsterdam's doughnut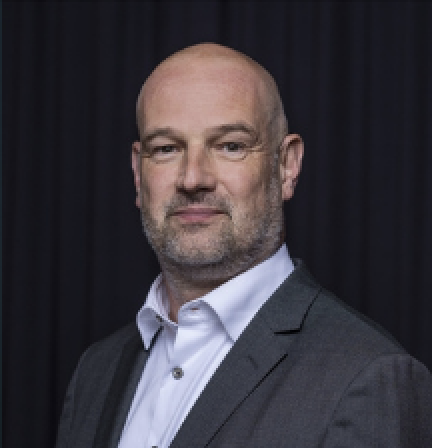 Amsterdam was the first city to draw up a social enterprise strategy, said Everhardt. Before the pandemic, "responsible entrepreneurship was already a focus for us", he said.
He added that he wanted to see a transformation in the financial world to get more "big finance" backing social enterprises.
Everhardt said Amsterdam was seeking new partners to work with and to spread the doughnut model to other cities.
"I predict a real breakthrough in the coming five years," he said. "We have to work at a fast pace. I'm really keen to share the doughnut study on a city level. Every politician will think that it's marvellous work."
Thanks for reading our stories. As an entrepreneur or investor yourself, you'll know that producing quality work doesn't come free. We rely on our subscribers to sustain our journalism – so if you think it's worth having an independent, specialist media platform that covers social enterprise stories, please consider subscribing. You'll also be buying social: Pioneers Post is a social enterprise itself, reinvesting all our profits into helping you do good business, better.