Jamaica's new social enterprise law promises brighter future for ambitious sector
After many years' work, Jamaica is on the cusp of gaining formal legal status for its social enterprises. This, campaigners hope, will lead to new opportunities and success for an ambitious sector that has been struggling for recognition and support.
Social enterprises will soon have legal status in Jamaica when a new law is passed in the next few months.
Although social enterprises have existed in Jamaica for at least 20 years and their roots go back much further, there is no formal definition or regulation, meaning that their impact is little understood, public awareness of them is low, and they struggle to access funding.
"The legislation will help shift the local fourth sector from an emergent, highly fragmented stage to a recognised, established and cohesive sector," says René Gayle Roper, an attorney and consultant at Jamaican law firm BeyondLegal, who has played a key role in drafting the new law.
She adds: "This will enable social enterprises to gain the visibility and recognition that they deserve and will address issues and concerns with the current regime of self-identification, such as inaccurate or illegitimate labelling, which dilutes the image and impact of the sector by obscuring the magnitude and breadth of their activity."
An informal and fragmented sector
The law is the culmination of many years' work involving a variety of different people and organisations. The driving force has been Charmaine Brimm of the Planning Institute of Jamaica, a government agency which manages policies for the country's sustainable development.
Brimm explains that while social entrepreneurs have been active in Jamaica for at least two decades, the lack of a clear definition and understanding of social enterprise means that people have "defined it to suit their own purpose", sometimes not reflecting international best practice for social enterprise. 
The legislation will help shift the local fourth sector from an emergent, highly fragmented stage to a recognised, established and cohesive sector
What's more, she says: "The sector is developing in a highly informal and fragmented way." Many social enterprises are held back from growing and thriving because they don't qualify for favourable tax treatment, they can't get the right sort of finance, or they can't be listed on the Jamaica Social Stock Exchange (which is currently a platform for attracting donations but which soon aims to attract social investors who expect both social and financial returns on their money). 
This lack of understanding of what social enterprises are and can do has far-reaching implications, Brimm emphasises. It can prevent social enterprises from accessing markets and getting involved in public procurement. It means that there are challenges with attracting people with the right skills to work for them, and it means that there are only fragile networks of support.
The State of Social Enterprise in Jamaica, research led by the British Council published in 2019, identified many of these issues, pointing out that "a clear definition is needed to guide policy development and support" for social enterprises.
Brimm has been campaigning with others for more legal recognition for social enterprises in Jamaica since 2016. A significant step forward was made in 2017 when the government's Micro, Small and Medium Enterprise and Entrepreneurship Policy was amended to introduce a definition of social enterprise.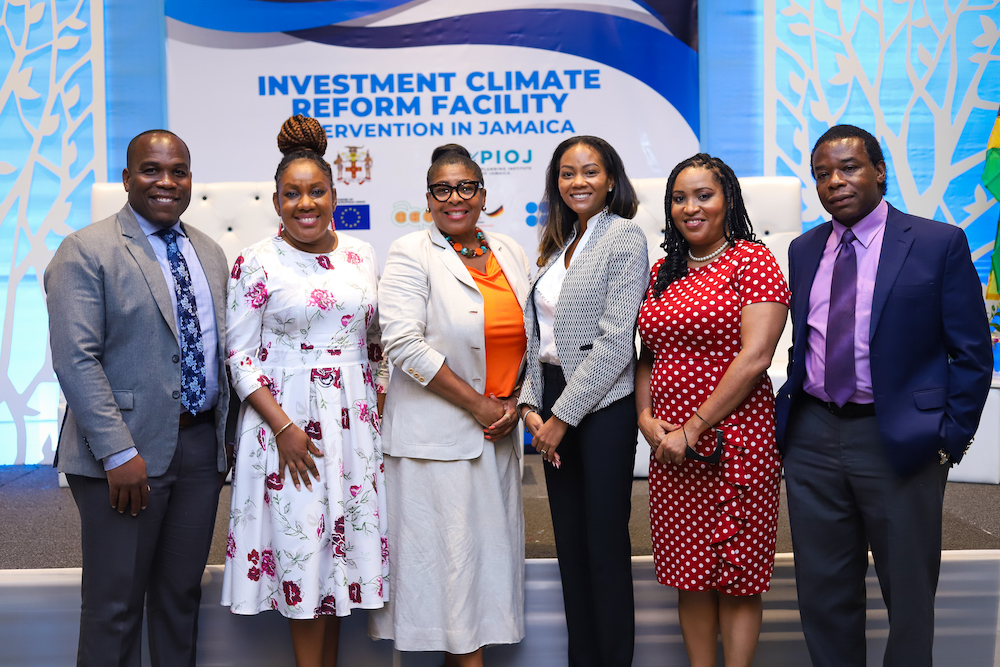 Since then, a social enterprise working group, led by the Planning Institute of Jamaica and the government's Ministry of Industry, Investment and Commerce, has been carrying out far-reaching research and consultations. The group applied for technical assistance from the Investment Climate Reform Facility, a project under the European Union's external investment plan which offers support to public and private stakeholders in African, Caribbean and Pacific countries to create a more inclusive business and investment environment. With expert support from a number of bodies including Social Enterprise UK and global social impact legal network Esela, the teams worked together to develop a draft act for social enterprise, along with plans to market and support the sector.
New law will 'transform the environment for social entrepreneurs'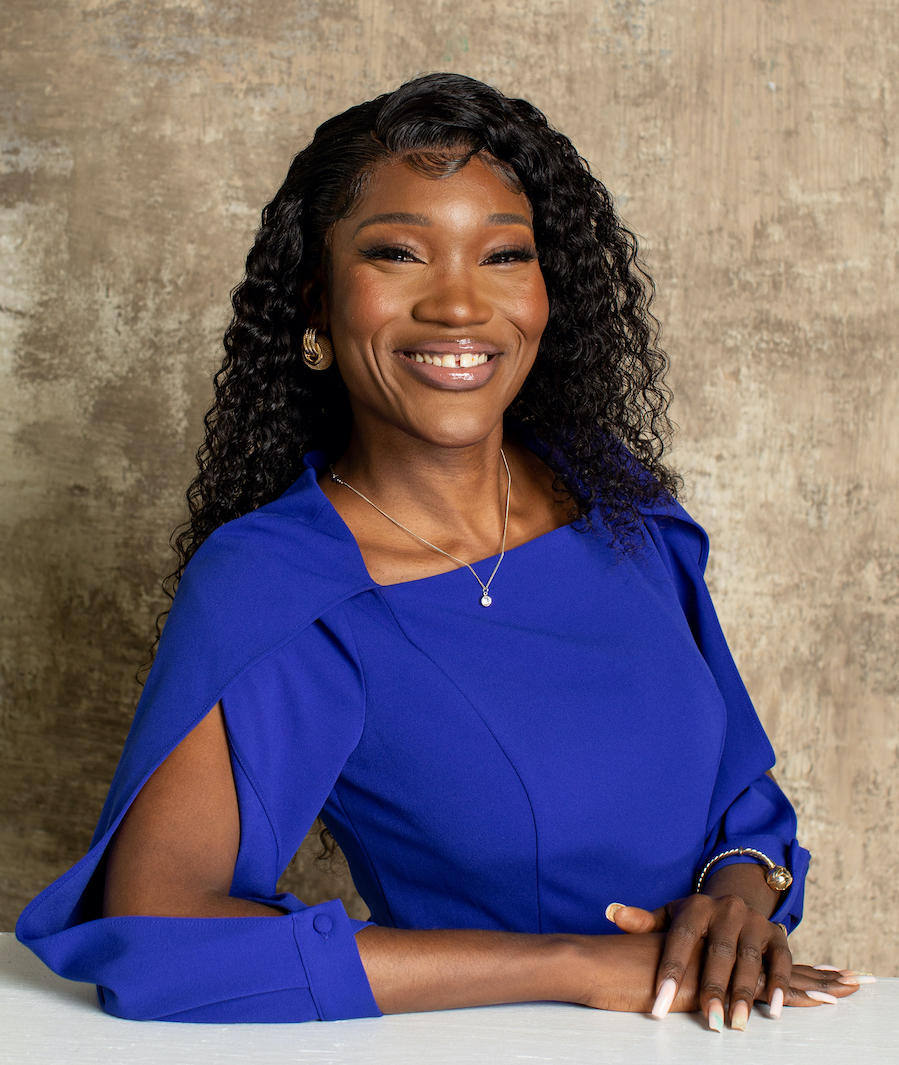 Tishauna Mullings founded her social enterprise, NexxStepp Lifelong Educational Services, in 2012. It is a training consultancy for children, young people and corporates which aims, she says, to become "the number one soft skills brand in Jamaica". The enterprise also provides apprenticeships for young people. 
The forthcoming new law, she believes, will transform the environment for social entrepreneurs like herself.
For example, when her business was starting out, she took part in a government-backed business accelerator. "But when I was saying I was a social entrepreneur, I wasn't getting the right type of support," she says.
More understanding of social enterprise, she believes, will lead to better support, greater research into the impact of social enterprise, more funding opportunities and enable social entrepreneurs to network more effectively with each other.
There are funders who think a charity or an NGO is the same as a social enterprise
"There are funders who think a charity or an NGO is the same as a social enterprise," she says. "Or that you're a for-profit business that's trying to find a way to hustle people. 
"I think the law will clearly distinguish the sector."
Partly prompted by the Covid-19 pandemic, Mullings' social enterprise is switching to deliver its services online. She's also got her sights set on growth, not only within Jamaica but across the Caribbean region. 
And it's a way of doing business that Mullings' believes wholeheartedly in. "There are too many needs in the world to go into business for profit alone," she says.
Global considerations
An important step in drawing up the new legislation was looking at what laws and best practice already exist for social enterprise around the world, explains René Gayle Roper. This included the UK's community interest company, Canada's community contribution company and the USA's low profit limited liability company. However, she emphasises, each country has to create something that suits its own circumstances.
"Ultimately, we had to ensure that Jamaica's social enterprise legislation was fit for purpose and reflective of our unique local realities," she says. "It was therefore heavily influenced by our stakeholder consultations and what we have observed on the ground."
For Jamaica, it was decided that instead of introducing a new type of legal form specifically for social enterprises, a "legal status" would be created, and any organisation – regardless of their legal form – would be permitted to seek this social enterprise status.
So there is now a draft definition of social enterprise as follows: "An entity with a defined social mission set out in its constitution to contribute to solving social, economic, environmental or cultural problems at the community, national or international levels through ethical business practices, with a significant portion of profits being reinvested in the social mission."
This definition is accompanied by a set of qualifying criteria which "gives the definition teeth", says Brimm. These include being independent of the state, limiting the distribution of profits or transfer of assets, and engaging in ongoing economic activity. 
While many definitions of social enterprise around the world expect at least half of the enterprise's income to be derived from trading, in Jamaica it has been decided to set this expectation at just 30%. Roper explains that the reality within Jamaica is that most of the businesses that identify as social enterprises still rely heavily on grant funding. Recognising, however, that most of them aspire to increase their trading income, she says, "from a policy perspective it was considered beneficial to encourage such entities to transition to social enterprises". The trading threshold was therefore set low to "make the act as facilitative, enabling and as encouraging as possible". In the future, she adds, the intention is for this 30% threshold to be increased in stages as the sector matures.
Additionally, the new law will introduce a public register of social enterprises and lead to the consideration of tax exemptions or other financial incentives to spur their growth and development. 
 
The final stages
The draft act is currently going through its final stages before becoming law, it is hoped, within the next few months. The impacts of the act, Brimm hopes, will be huge.
"It is giving social enterprises the formal recognition that they need," she says. 
She anticipates that the accompanying marketing strategy will increase the level of awareness and understanding of the sector across Jamaica, leading to greater opportunities for social enterprises to approach private sector partners and potential funders. It will also enable the sector to support itself more effectively through developing its networks. 
René Gayle Roper too is looking forward to the legislation finally coming into force. Paying tribute to the collaborative efforts that have been made over a number of years, she says: "We are very pleased to be a step closer to plugging a very critical gap in our local ecosystem by proposing a specific law and enabling framework for the recognition of social enterprises which form a strong part of the fabric of social welfare and economic activity in Jamaica."
Header photo: Tishauna Mullings leading NexxStepp coaching with high school students to set up social enterprises in their school and community 
 
Charmaine Brimm spoke about the development of the legislation to provide a distinct legal form for social enterprise in Jamaica at a live event presented by the ICR Facility on 'Approaches to drafting legislation and policies for the social economy in African, Caribbean and Pacific countries'. A recording of that webinar can be viewed here.