Opinion: Can cities save us from climate breakdown and dangerous inequality?

A city centred on the circular economy, inclusive entrepreneurship and civic engagement: too good to be true? Not if we tap into startup-led innovation – and are willing to take some risks. Yonca Braeckman and Alina Klarner share how urban centres – from Tallinn to Amsterdam to Liège – are already boosting local opportunities while inviting in global innovation. But what needs to happen next?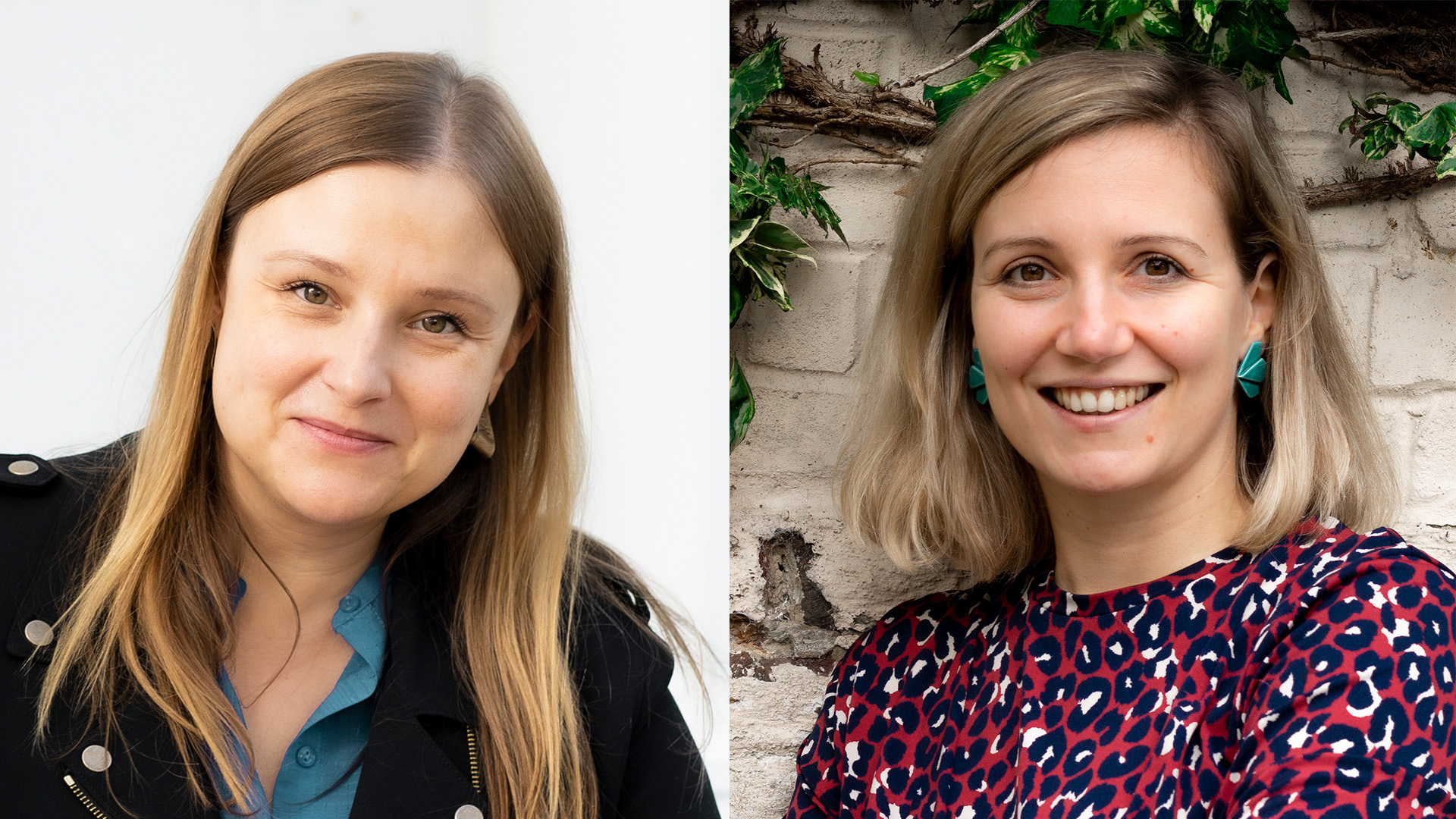 Imagine this:
It is 2030. City X, a city of 1.1m inhabitants in the middle of Europe, has reduced both its emissions and its waste by over 50%, has achieved record high levels of education, employment and access to high-quality healthcare and, last but not least, has closed the gender pay gap. With all of these successes, City X is on track to become one of the most prosperous and inclusive modern cities in Europe. 
When the City defined its 2023-2030 strategy seven years ago, it made some large bets – on a circular economy model, on inclusive entrepreneurship, on civic engagement of existing citizens and new arrivals, and on bringing global solutions into the city and adapting them to local requirements. Despite some concerns from the national government, City X decided to embrace this modern approach to solving its most pressing and complex problems and managed to galvanise both private and public capital in its ambitious endeavour. With the combination of creating local opportunities and inviting global innovation into the city, citizens have played an increasingly active role in driving the City's progress forward and civic participation rates are at unprecedented levels.
With the combination of creating local opportunities and inviting global innovation, citizens help drive the City's progress forward
Since being able to show the first early successes in the mid 2020s, officials from all over the world have been looking to City X as a blueprint for tackling the local effects of climate change, social inequalities and other pressing issues.
Sounds too good to be true?
Whether we like it or not, cities account for over 70% of global energy-related CO2 emissions and produce 50% of global waste. Urban areas are also often more vulnerable to events like pandemics, floods and heatwaves – all of which have disproportionate effects in larger cities. Arguably, this trend will only be exacerbated with the share of global populations living in cities set to increase from 56% today to over 70% by 2050. Urban challenges comprise a multitude of complex, interrelated issues from sustainable buildings to mobility, from healthcare to education, and from housing to energy, water and food. 
Harnessing innovation
On the other hand, more than 80% of global GDP is generated in cities. And, with political and regulatory bodies often smaller, more locally focused and less restricted than their national-level counterparts, cities may well be better-placed to take the lead on complex issues such as climate change or social inequalities. While there are no quick fixes, one can certainly see a benefit in adapting innovations from around the world to this local context. 
Let's take the case of water management as an example. On the one hand, growing populations and increasingly frequent extreme events like droughts or floods are likely to put urban water systems under ever more pressure. On the other hand, many innovative solutions are being developed by startups around the world, from water filtration systems to remove microplastics, to closed loops for water recycling in industrial use.
Examples of startups improving how we protect and use water
BioCell Analytica Uppsala (Sweden): detects chemical contaminants in the environment, eg in drinking water, waste water, surface water, soil, sediment and food
BitaGreen (Belgium): an SaaS data management solution for urban risk managers that monitors urban climate and supports the design of green urban infrastructure such as green areas to absorb heavy rainfall 
Fregata Space (Spain): uses satellite images and local sensors to provide complete information on water and air quality
Clera.one (Slovenia): closed-loop water recycling and microplastic removal for industrial use
Aqua in Silico (Portugal): data-driven monitoring, diagnosis and scenario planning for waste water plants
Vaquita Technologies (Sweden): quality monitoring system for water reservoirs
By tapping into such innovations from around the world, the risk of water scarcity and related health and environmental issues could be reduced, making sure urban populations continue to have access to clean and safe water. The companies offering their solutions, in turn, would be able to market their products and services more effectively and with this could continue to grow further, become more attractive in both domestic and export markets, and generate more jobs and tax revenues locally in the process. 
Infrastructure: essential
However, the devil is, as always, in the infrastructure. While the innovation and technology to solve many of today's pressing issues exist, a number of things still need to be done to enable this flow of innovation to the urban level:
1. Cities need to clearly define their most pressing municipal challenges and put in place strategies and priorities, backed up by credible impact frameworks and specific goals.
2. Dedicated procurement and funding platforms are needed to increase visibility of and facilitate match-making for innovative global solutions at the local level, facilitating partnerships with public and private organisations alike.
Cities need to clearly define their most pressing municipal challenges and put in place strategies backed up by credible impact frameworks
3. Ecosystems consisting of startups, investors, corporates, academia, policy makers and local communities must be developed to enable collaboration and co-creation between problem-solvers from across the globe and local communities to adapt solutions for local needs and requirements.
4. Public-private funding initiatives need to be created or directed towards place-based investing to enable fast and economically sustainable progress around the key strategic priorities.
5. And last but not least, we need to foster an openness to change and a willingness to take a small risk now to avert much larger environmental and societal risks later.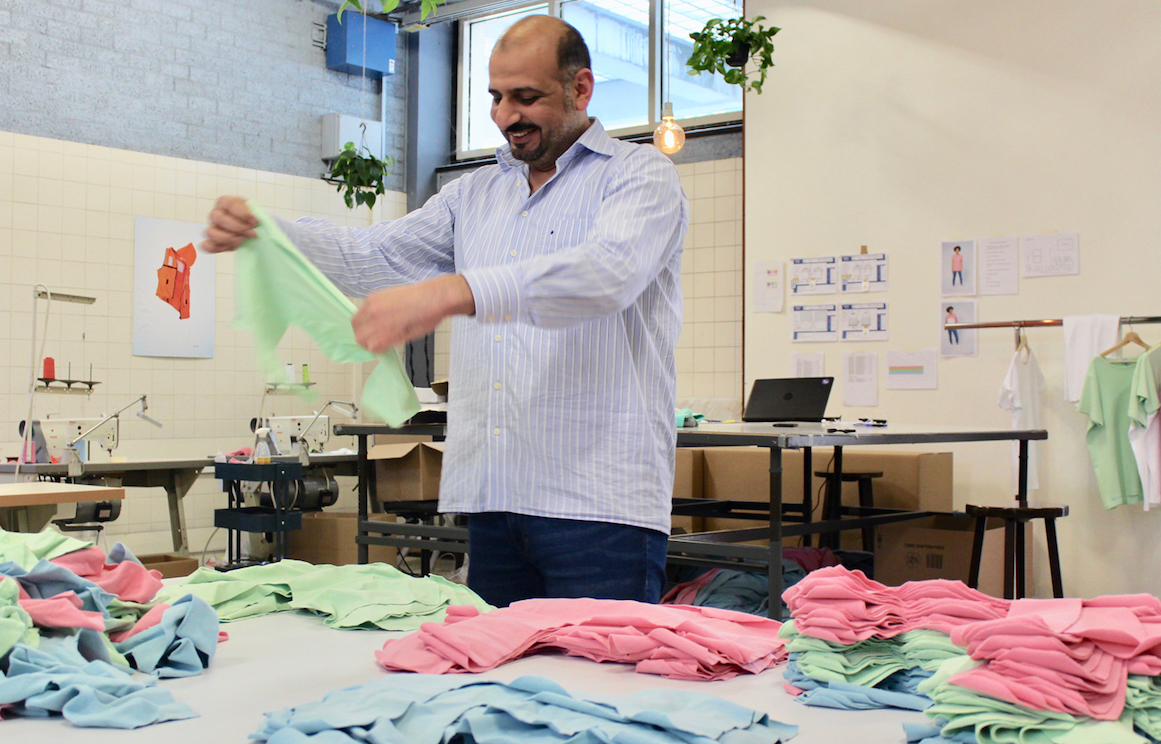 Above: Netherlands-based enterprise Makers Unite secured investment thanks to a network co-initiatied by Amsterdam Impact, a city government programme (credit: Amsterdam Impact)
Far from this being a pipe dream, we are actually starting to see some cities leading the way and taking much bolder steps than most national governments are ready to commit to, putting in place forward-thinking environmental and social strategies based on innovative economic models. Some examples are:
Amsterdam put in place a Circular Strategy 2020-2025 based on "Doughnut Economics", an innovative, circular economy model which aims for the sweet spot between fulfilling all basic social and economic needs, while remaining within the planetary boundaries. The city aims to cut carbon emissions by 55% by 2030 and by 95% by 2050.
Tallinn has given its residents free public transport since 2013. As the European Green Capital of 2023, Tallinn is planning to tackle a whole range of issues including carbon neutrality, climate adaptation, innovation, health, mobility, biodiversity, circular economy, sustainable energy and food production.
Brussels devised the Shifting Economies Strategy, which aims to put the 17 UN Sustainable Development Goals into practice by linking the economic development of the city with social justice and environmental protection across seven core sectors including health, sustainable food, resource & waste, construction, mobility and cultural & creative industries. The strategy considers impact entrepreneurship as a vehicle for innovation and positive change.
Above: Barbara Trachte, Brussels Secretary of State for Economic Transition and Scientific Research, opening the Impact Shakers Summit in Brussels on 5 May 2023
And this goes far beyond Amsterdam, Tallinn and Brussels – while capital cities often attract the most attention, funding and influx of talent, there is a largely overlooked opportunity among secondary cities across Europe and globally. Here are two examples:
Liège (Belgium) took a truly democratic approach and called its citizens to vote on 1,603 project ideas for the Liège 2025 Strategy, resulting in 144 projects being selected to tackle everything from climate adaptation and air quality to the fight against poverty and social inequality; hubs like La Grand Poste contribute to bringing founders, funders and innovation into new parts of the city and the Liège City Project 2050 looks to expand work across topics like the circular economy, net zero and the climate transition, social housing and inclusive neighbourhoods.
Hamburg (Germany) put in place a Social Entrepreneurship Strategy, which was co-developed with the local ecosystem to provide more visibility, more funding and more partnerships with established public and private organisations for innovative, social enterprises. The goal is to create an exemplary ecosystem that brings everyone along on the journey towards more sustainability and inclusion.
This type of collaboration and co-creation – bringing global solutions to the local level and vice versa – offers significant benefit to all stakeholders, from government bodies to citizens, from startup entrepreneurs to local, regional and national economies.
So, which cities will be next to stand out and lead the way towards the impact economy?
To explore how to scale urban impact join the Startup Guide Summit on 13 November 2023 in Lisbon, which brings together insights and connections from over 10 years of mapping urban innovation in over 60 ecosystems across the world. Sign up to get notified as soon as ticket sales open at summit.startupguide.com. 
Yonca Braeckman is founder and CEO, and Alina Klarner is head of ventures of Impact Shakers. This feature is produced in partnership with Impact Shakers.
Top photo by Chuttersnap on Unsplash.
Thanks for reading Pioneers Post. As an entrepreneur or investor yourself, you'll know that producing quality work doesn't come free. We rely on our subscribers to sustain our journalism – so if you think it's worth having an independent, specialist media platform that covers social enterprise stories, please consider subscribing. You'll also be buying social: Pioneers Post is a social enterprise itself, reinvesting all our profits into helping you do good business, better.