No just means 'not right now': How persistence is paying off for this Ethiopian tech for good venture
SNAPSHOTS FROM ADDIS Ahead of the Social Enterprise World Forum, Pioneers Post travelled to this year's host city Addis Ababa in Ethiopia to meet some of the entrepreneurs trying to use business as a force for good. In June, we met tech for good business, Maisha Technologies – the first to manufacture drones inside Ethiopia
Most social entrepreneurs can only dream of getting a face-to-face meeting with a government minister. Maisha Technologies reached that milestone thanks to a single Tweet.
Tizzita Mengesha Tefera, CEO and co-founder of the tech for good company, which designs drones, makes it sound simple: "We posted a picture of our first prototype and tagged the Minister [for Health], and he contacted us directly." 
Of course, the story begins much earlier, as 27-year-old Tizzita tells Pioneers Post when we meet in June. Having grown up in Nairobi, she studied social entrepreneurship at Roskilde University in Denmark, and moved to Addis Ababa in 2016. Initially her company was building a mobile health platform that could send informational text messages to pregnant women. But they pivoted, she says, when they realised that half of Ethiopian women who die in childbirth do so because of haemorrhaging – bleeding that could in many cases be mitigated with transfusions.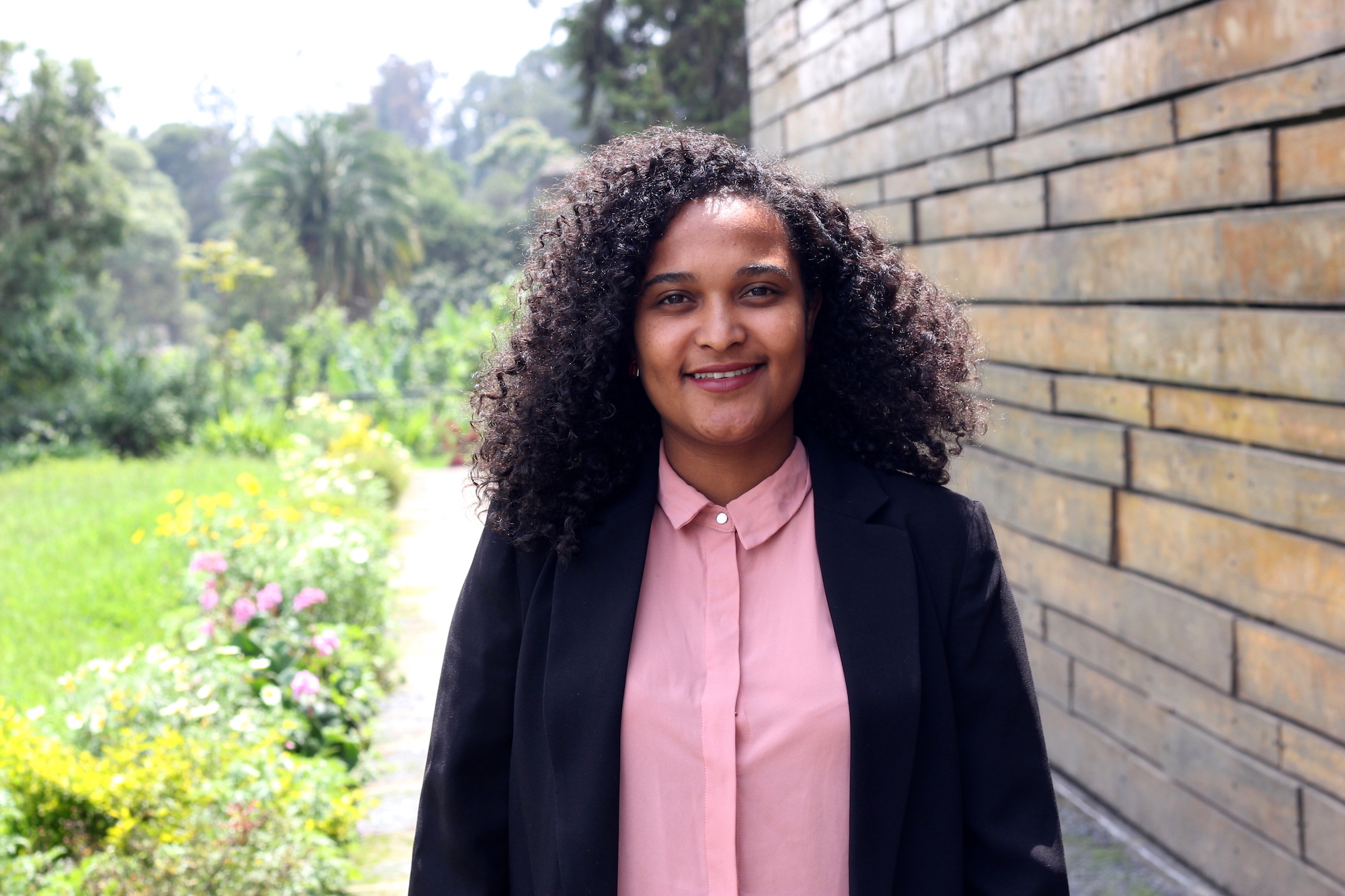 Above: Tizzita Mengesha Tefera, pictured in Addis Ababa, June 2019. The co-founder is speaking at this week's Social Enterprise World Forum, in a session on research and teaching on social impact.
There are government-owned bloodbanks around the country, but on-the-ground research by Tizzita and her colleagues showed that coverage was "sporadic". In some places, it could take eight hours to get the blood on site, even with access to motorbikes or cars.
So her co-founder Fassika Fikre Hailemeskel, an aerospace engineer, started designing a drone that could transport blood, targeting a delivery range of 200km (while also avoiding the winding, mountainous routes by land). Those designs were welcomed by the Bill & Melinda Gates Foundation, which awarded the social enterprise a game-changing grant under its Grand Challenges initiative in 2017. The foundation continues to pay the two co-founders a salary, plus that of a materials engineer and one other part-time engineer.
In some places, it could take eight hours to get the blood on site, even with access to motorbikes or cars
The product, called Nisre Tena, then went through many rounds of development – build, test, iterate, repeat. But making a drone was one thing: obtaining permissions to actually fly one, when there were no existing regulation or laws in this field, would be a whole other challenge. So when they finally secured the meeting with the health minister, it was a big moment. Tizzita recalls: "It was crazy, we were losing it, jumping up and down!"
Not that Maisha Technologies hasn't had other opportunities. Nisre Tena was selected early this year for a 6-month aerospace accelerator, Africa for Future, run by Airbus and the German development body GIZ. This helped them find suppliers for hard-to-source materials and offered advice on technical issues; it also helped them think more strategically about the sustainability of the business.
But Tizzita puts their achievements so far down mostly to persistence, rather than luck.
Indeed, the Tweet that got them a meeting came after many months of pursuit. The team had previously been in touch with the ministry about their first business, and to make progress with the drone project they had been working their way along a chain of people to get them closer and closer to the minister himself. As Tizzita says, "'No' just means 'not right now' – a philosophy she also put into practice a while ago when a 3D printer was stuck in customs. Every day for two weeks, she would bring her books, laptop and lunch to wait for someone who could help release the new printer: "It's really just about being persistent. It's difficult but it gets you from point A to point B!"
Progress at last
So how did the meeting with the minister go? He "was amazing… He believed in the vision, he really understood the need for it."
In fact, he saw another opportunity – delivering vaccines. Maisha Tech was happy to customise the product accordingly.
But it wasn't so simple: getting flight permits required the involvement of multiple government bodies and departments in what has turned out to be a complex, lengthy process.
Getting flight permits has turned out to be a complex, lengthy process
Tizzita seems frustrated, but not outraged: "It's still a very new technology."
When Pioneers Post catches up with her by phone in October, though, she has good news: having made the decision to focus on manufacturing drones, and selling these to others who can handle the actual operation, the company has at last got its manufacturing licence. This is a "huge" milestone, Tizzita says – acknowledging that they may have been "a little ambitious" in initially tackling both manufacture and operation. Special permits will still be required for test flights, but she says they're "making progress" on that, too.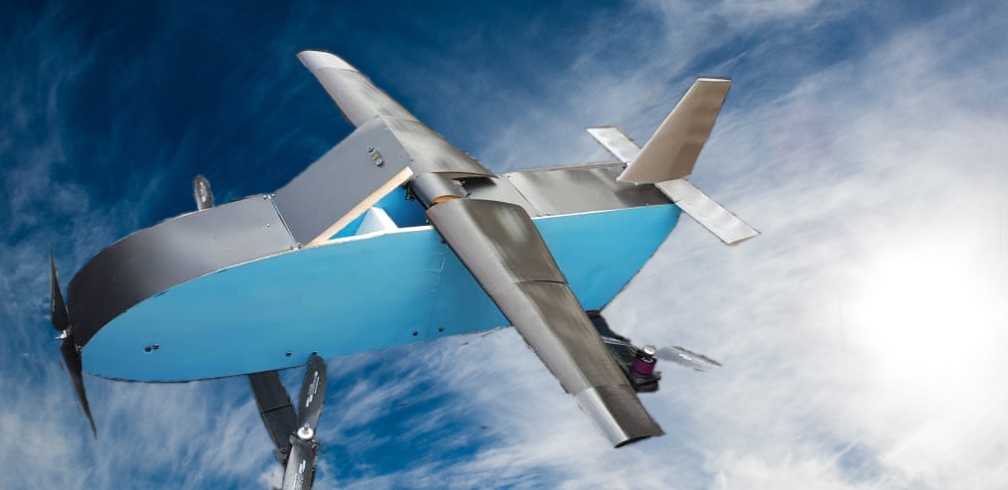 Above: Nisre Tena's latest prototype.
Drones are a tough market: a significant number have remained in pilot phase, and most are least three years away from being competitive on cost with optimally-routed motorcycles, according to one analysis. How will they crack it?
"It's really important to learn from people who've done things beforehand," says Tizzita, citing their networks, including those created thanks to the Airbus accelerator. But Nisre Tech may also have a competitive advantage: production costs are cheaper than in the US or Europe, and the company says it can modify designs according to the specific needs of customers, for example the vaccine request from the ministry of health. They're also home-grown: Tizzita believes they will be the first to manufacture drones inside Ethiopia.
The goal is to keep the focus on humanitarian use, whether that's using drones for medical deliveries or things like agricultural mapping or precision agriculture. As well as the health ministry, there is interest from an agricultural agency in Ethiopia, plus a UN body in Sierra Leone, and other operators around Africa. The company is now fundraising to set up a manufacturing plant, and expects to hire 22 new staff. Long-term, it also hopes to develop drones made from materials sourced inside the country including rice husk, coffee husk and recycled plastic.
Emerging tech scene
How does the tech for good scene in Addis Ababa compare with that in Nairobi? The Kenyan capital – a hub for technological innovation – benefits from "so many more resources," says Tizzita. Having done research there as part of her master's degree, she also found people very "open and more collaborative"; Ethiopians, she has found, tend to be more cautious. There are other challenges: when we meet in June, the country has just suffered an internet blackout lasting several days – which saw Tizzita rushing around the city to find a fax machine because a crucial email could not be sent.
But she insists that Ethiopia has much to offer. Ethiopians are "incredibly intelligent", she says. "It's a beautiful country with great things happening... when things do happen they're amazing."
Ethiopians are "incredibly intelligent... It's a beautiful country with great things happening"
And she hopes things will happen faster thanks to the work of Social Enterprise Ethiopia (SEE), a new body that aims to grow the social enterprise movement, and of which Tizzita is a founding member and board member. "There's a big gap in the ecosystem – to advocate for the things of importance, for a more favourable environment," she says; SEE should help provide "a more magnified voice for the social enterprise community."
And it turns out the same stubbornness that Tizzita has channelled was vital in getting SEE off the ground. There were plenty of boxes to tick and steps to complete, but her fellow founders, she says, are "some of the most persistent, nagging [people]", she laughs. "We just nagged!" Coming from this social entrepreneur, that's high praise.
Tizzita Mengesha Tefera is speaking at the Social Enterprise World Forum in a session on social enterprise impact – the need for better research and teaching. Her co-founder Fassika Fikre Hailemeskel is speaking in a session on opportunities for social impact in tech for good. Both are on Friday 25 October.
Header photo: A view of the Semien Mountains in northern Ethiopia (photo credit: Hulivili on Flickr under creative commons 2.0)