Gray Label: the Amsterdam brand with grand designs for kidswear
STREETS OF AMSTERDAM: Dutch-British entrepreneur and mum-to-be Emily Gray spotted a gap in the market for organic, sustainably produced kidswear that avoids gender stereotypes. Now, through renting and repurposing, she's finding ways to make a notoriously wasteful industry gentler on the planet – while making modern, minimalist designs a little lighter on parents' pockets.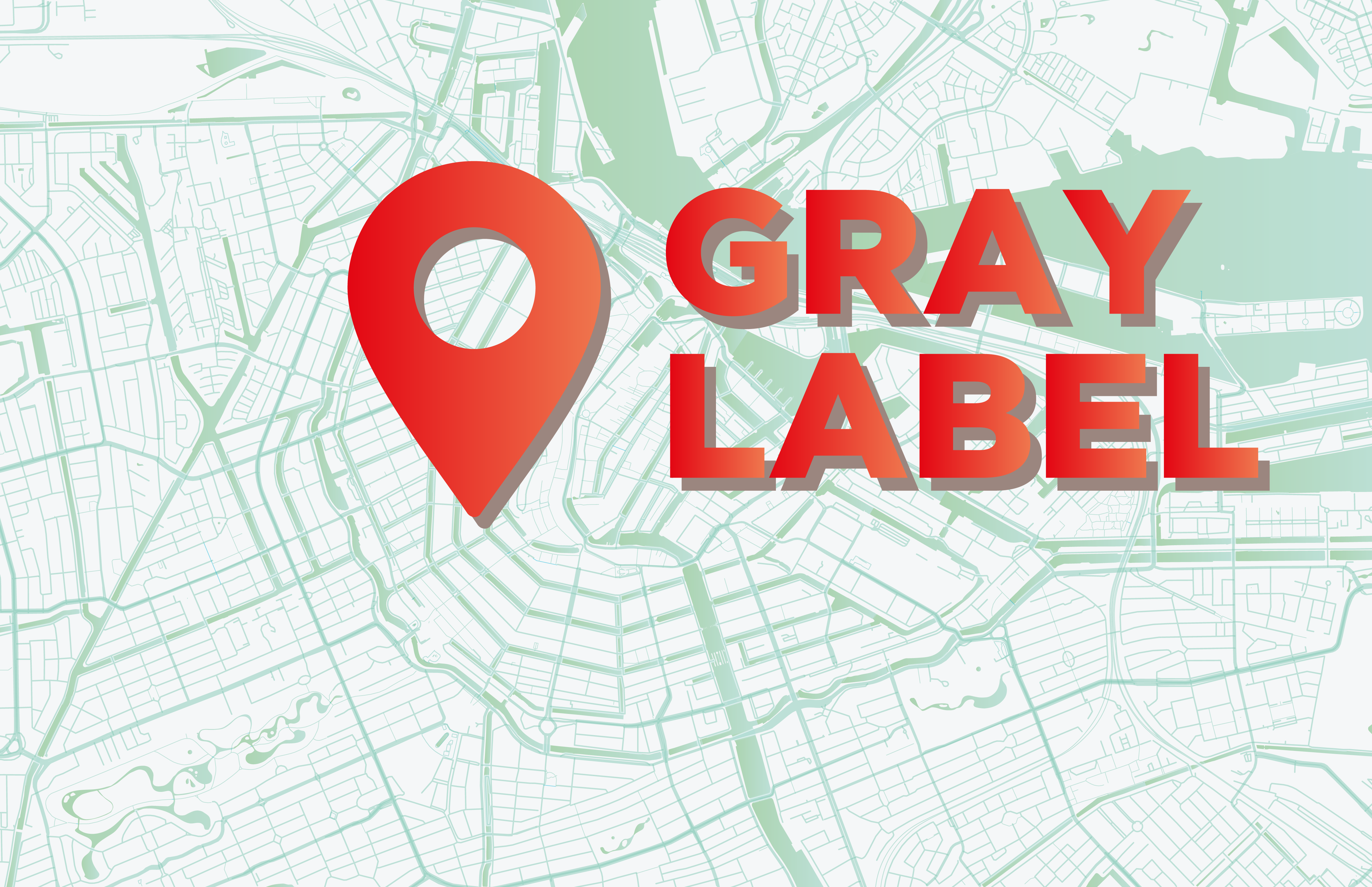 When Emily Gray was pregnant with her first child in 2011, the baby market was flooded with bright colours and busy prints. That made her uneasy.
"It's important to put the child first and make room for who the child really is," says Gray, whose eponymous brand, Gray Label, designs organic baby and kids wear.
"A baby doesn't need the stigma of blue or pink. That's why almost all of our styles and colours are genderless," Gray adds. "We do have a hint of pink and blue the Gray Label way: blue gray and rustic clay."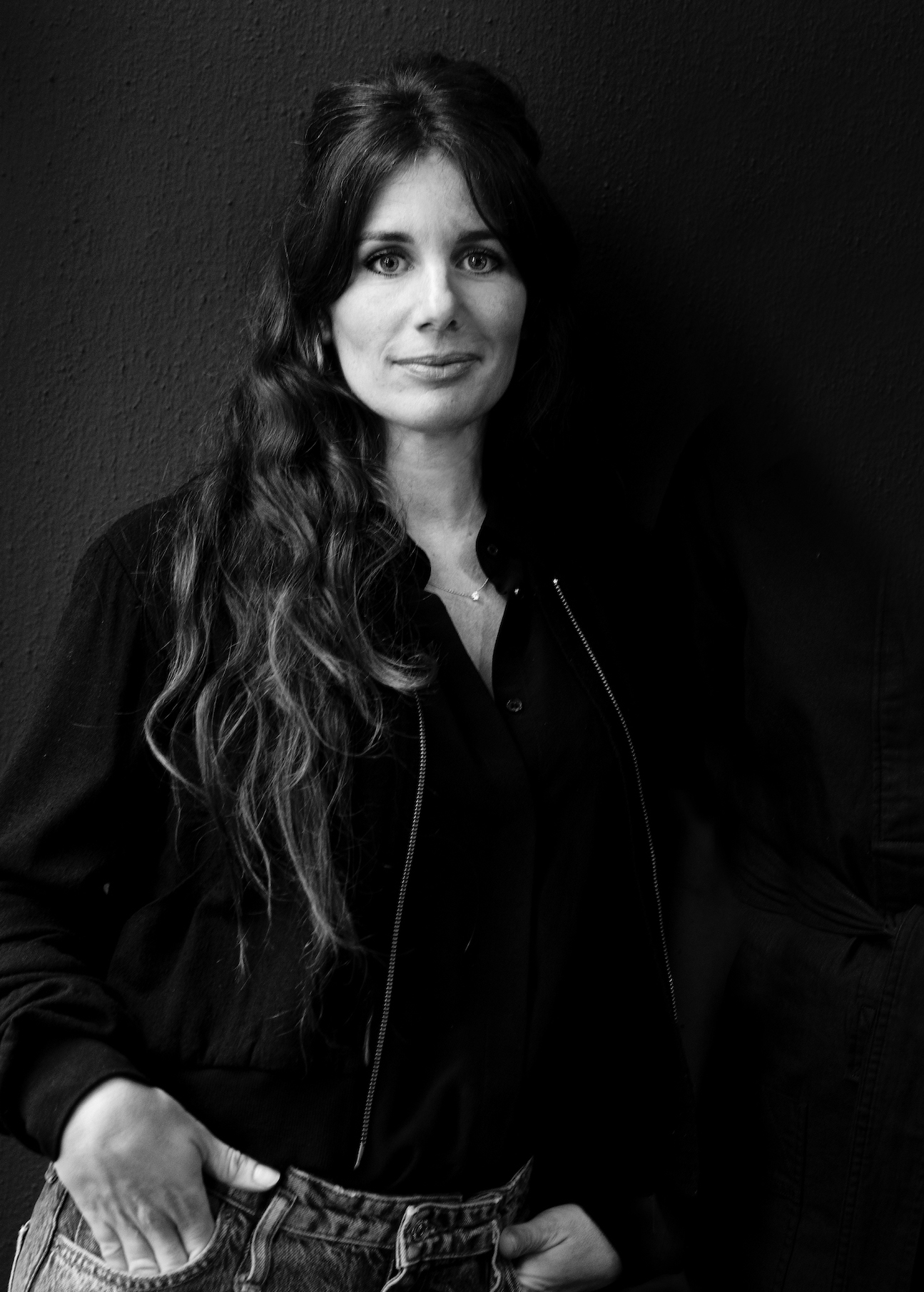 When she started her brand in 2011, the range of organic fabrics and dyes was limited. Everything seemed to be cream-coloured and rather stuffy. But Gray Label eventually managed to combine its design vision – timeless, soft-tone coloured essentials – with a sustainable approach.
"Along the way we started working with GOTS-certified cotton, which is grown without toxic chemicals or genetically modified seeds," says Gray (pictured).
The brand's clothes are made in GOTS-certified production units in Portugal and Turkey, where workers are fairly compensated and child labour is forbidden.
Gentle on the planet
Gray Label's mission is also to minimise its impact on the environment – and in an ideal world, that would mean only using recycled materials. That's not happening yet, Gray admits.
"Although we always try to do the right thing, not everything is possible. We would need thousands of kilos and we don't have these amounts yet."
What Gray Label has in bulk is loyal supporters keen to try RNTD, a clothing rental service the company launched in 2020 for babies and toddlers up to 2 years, who usually grow out of their clothes within about three months. Parents can rent their favourite Gray Label pieces and swap for new styles as their children grow.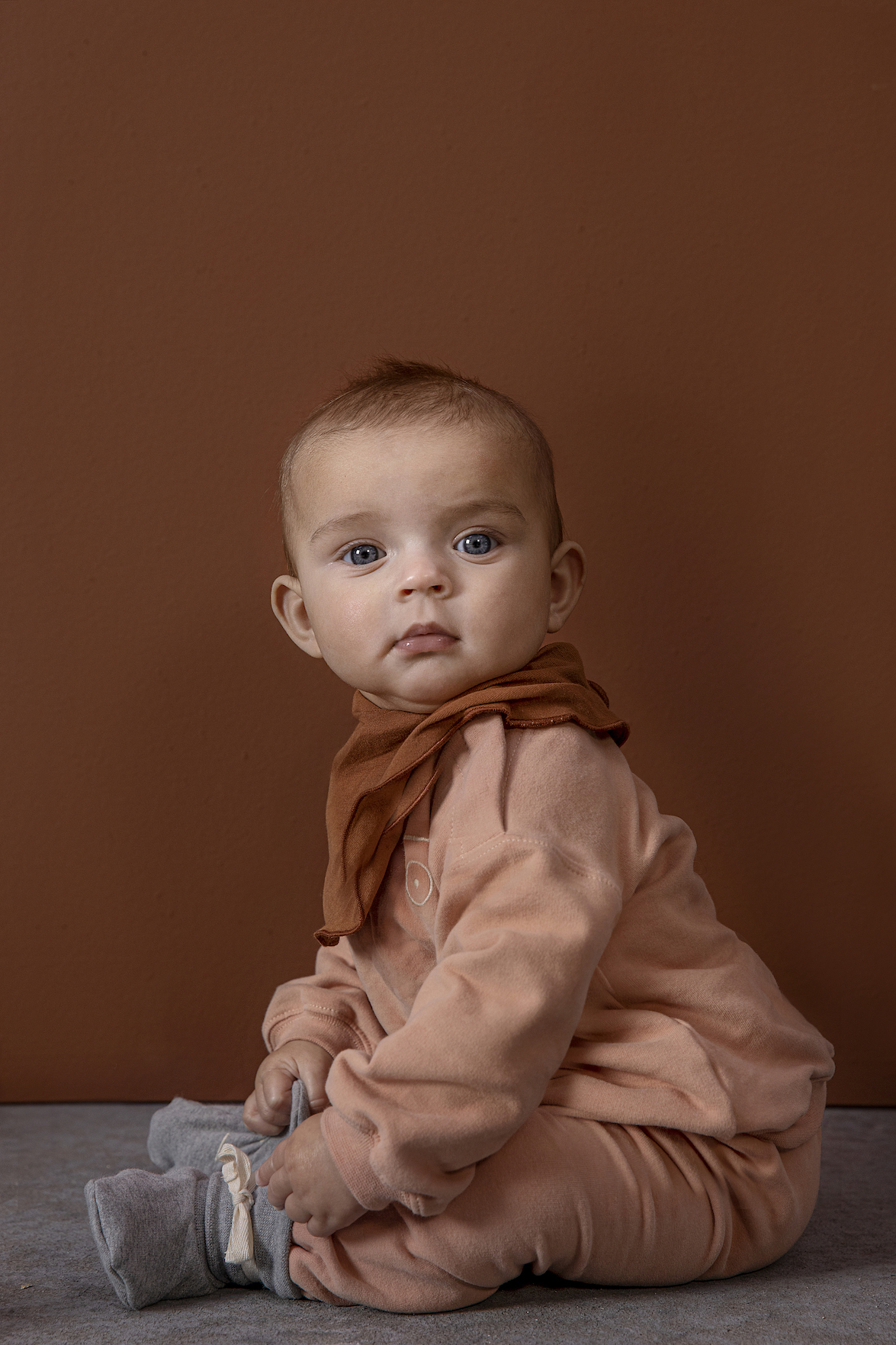 "RNTD currently has a stable rotation of around 250 subscribers," says Gray (customers pay per item rather than taking out a yearly subscription; pieces range from around €5 to €10 per month). "It's not yet a money maker, but it fits the concept of our brand so well." 
Gray is keen to grow that customer base, not least because a circular economy model helps cut down waste. Globally, an estimated 92m tonnes of textiles go to landfill every year.  (Research by another rental clothing business, Circos, found that on average parents use 280 items of clothing for their child before his or her second birthday, and that only 15% of that is reused or recycled.) 
The rental service already helps to minimise waste and through this collaboration we can use clothing to its fullest potential
She is also looking into expanding RNTD by allowing customers to purchase "preloved items" at a reduced price. And, for clothing that can no longer be rented or sold due to wear and tear, Gray Label teamed up with the designer duo behind Hul le Kes, which repurposes second-hand clothing, old fabrics and overstock by creatively repairing these pieces and painting them with natural ingredients. 
Together, they have launched two successful capsule collections and entered into a long-term collaboration. For the August 2021 collection, Hul le Kes used onion, walnut and madder (a perennial plant) in the dyeing process, resulting in a blend of soft yellow, beige and pink earth-toned items. The lower material costs mean these can be sold at half the price of Gray Label's main range.
"The quality of our essentials is good and we can give [each piece] multiple life cycles. The rental service already helps to minimise waste, and through this collaboration we can use clothing to its fullest potential," Gray explains. 
A graduate of Amsterdam Fashion Institute, Gray launched her label as a solo founder with a never-out-of-stock range of essentials that she mainly sold via her website, direct to consumers. "I didn't have an investor behind me," she says.
Eventually, Gray Label expanded into wholesale and added an element of novelty by introducing small, seasonal collections.
"We grew bit by bit: the team grew, we started a shop [in Amsterdam's chic Nine Streets area], it all went organically. We now have 10 full-time employees and our products are sold in 150 stores worldwide," Gray adds. 
Gray, who is half-Dutch, half British, moved to the Netherlands when she was two and lived in Rotterdam until relocating to Amsterdam aged 19 for her studies. Although she always saw Amsterdam as a forward-thinking city, the Netherlands was not initially Gray's ideal target. "People were not ready," as Gray puts it. But, since the brand's inception, the Dutch market for minimalistic and conscious fashion has grown tremendously. 
"More and more labels now share this vision: doing fewer collections and focusing on organic and sustainable fashion," she says.
Changing habits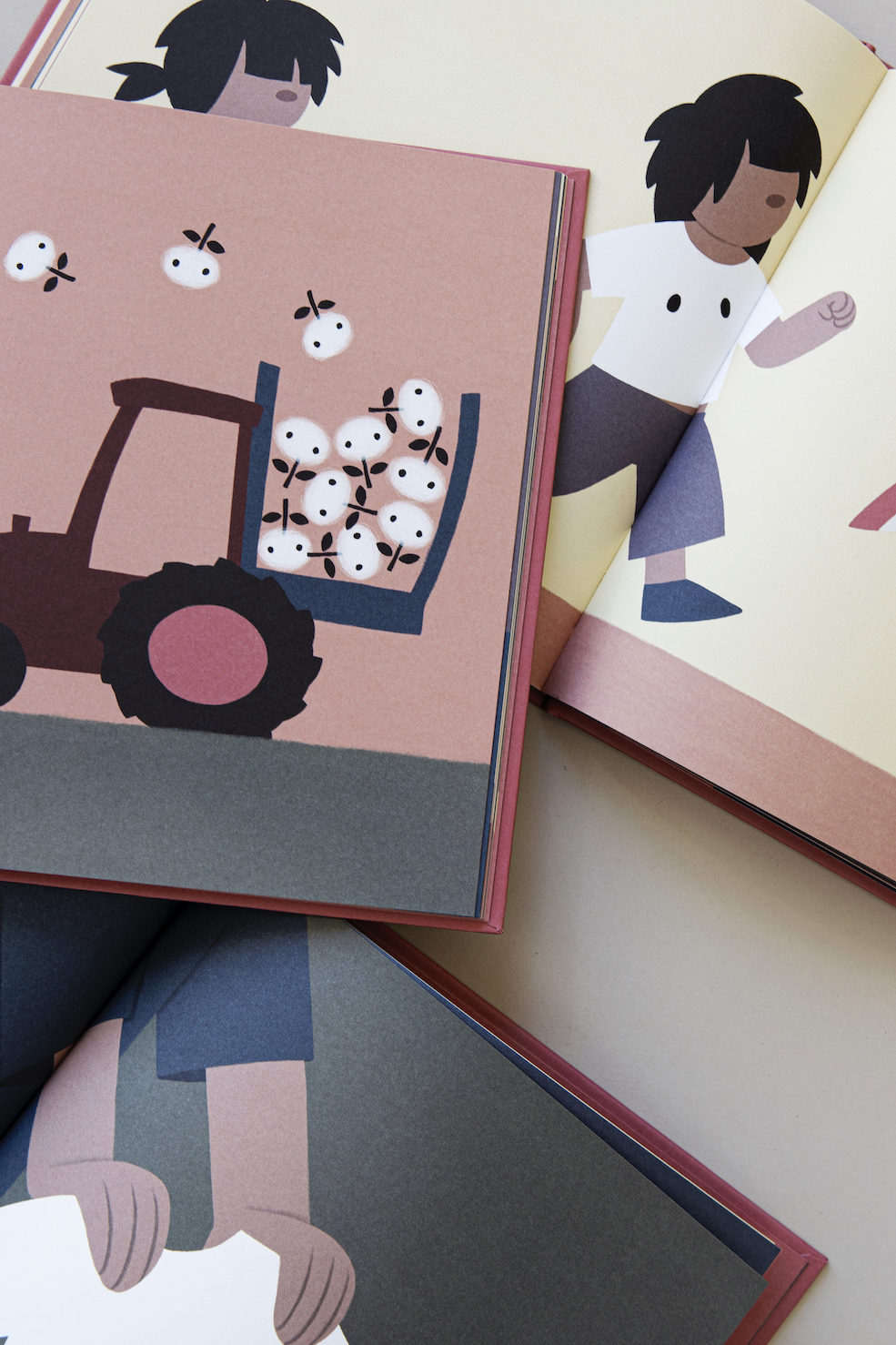 Covid-19 has also been contributing to this industry shift. "Consumers are realising what's going on, that they have to change their way of thinking and start with themselves," Gray adds.
During the first lockdown in early 2020, Gray Label had to shutter its physical store, but more than made up for the resulting drop in custom through online sales. "In our segment, people continued to buy garments for their little ones. Our online revenue grew by 30%," she says.
The pandemic also prompted the brand to boost communication efforts targeted at locals. "Seventy percent of our customers were tourists browsing the stores of the Nine Streets. And suddenly there were no more tourists. It was an eye opener," Gray shares. 
70% of our customers were tourists browsing the stores of the Nine Streets. Suddenly there were no more tourists
The future is looking bright for Gray Label. "We want to expand the RNTD concept and make a change in people's minds: buy less, buy quality, buy more consciously. We also want to help reduce the immense waste generated by the clothing industry," she says. A picture book created by the company, 'A friend for cotton', conveys a similar message to young readers by following the journey of a T-shirt from cotton field to closet. 
But Gray wants to grow the company step by step and remain in charge; she has not yet taken on any external investment and remains cautious about taking that step. 
"We might need investors for RNTD, but I want to keep it in my own hands. When your vision is strong, you want to stay in control."
 
All images courtesy Gray Label
Read more about Amsterdam in the Cities of Impact series, exploring how a city can not only nurture social entrepreneurship, but also contribute to transforming the whole economy.